The gals want to plan a day out together and don't know where to go? Take my lead and spend your next Gals day out in Lindstrom, MN. Stepping into this town is a taste of Scandinavia with their designs throughout the town and the coffee pot water tower. Join me on a tour.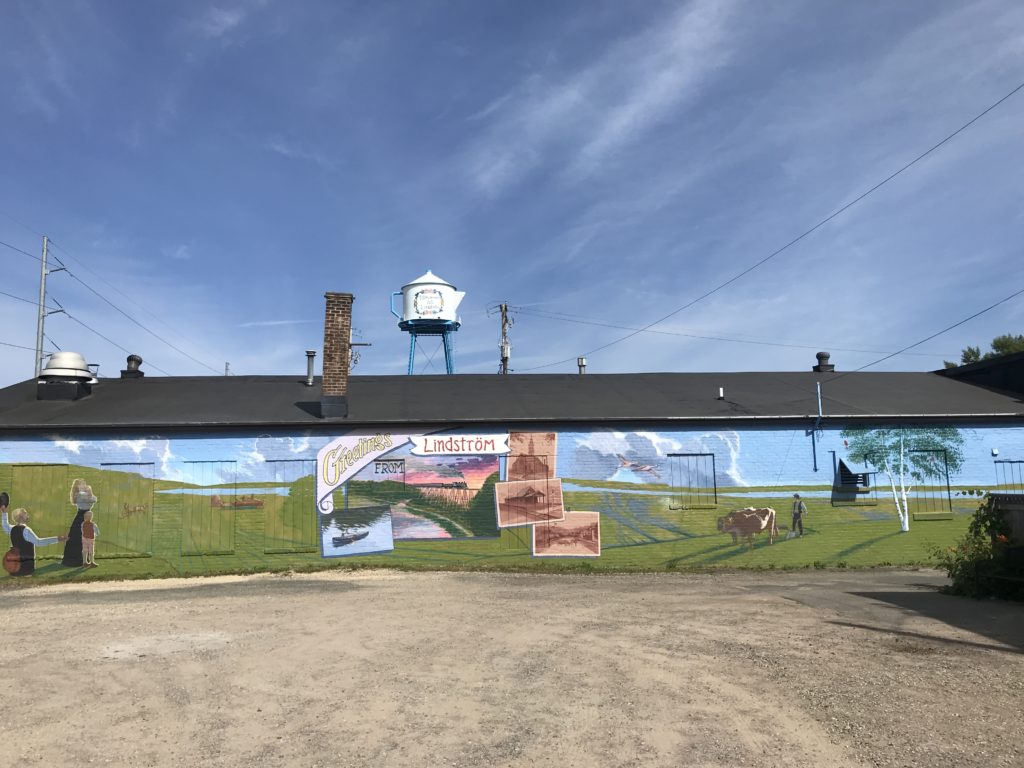 Lindstrom is located 35 miles northeast of the twin cities. You can enjoy shopping, roasted coffee, antiques, repurposed shops, and this time of year the apple orchard is a short distance away.
In August I piled my friends and family in my vehicle and we headed to Lindstrom, MN for the day. Two factors influenced this trip.
My sister in law, Renee, owns "In the Moment Boutique" and I wanted to see her and the shop.
We had been planning a trip to see "Picket Fence Gals" vintage/repurposed shop for quite a while. This is only open Wednesday to Sunday one week a month and is called an occassional sale.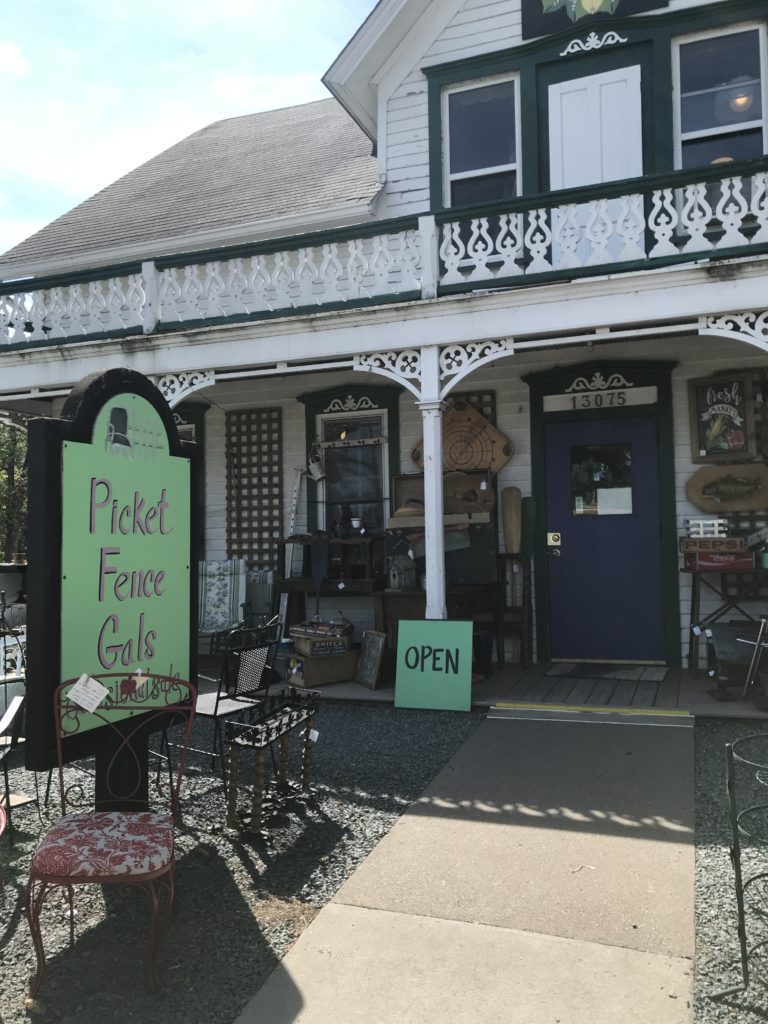 What to do in Lindstrom Area
Picket Fence Gals
This shop is run by multiple women who gather their vintage/repurposed furniture and treasures to sell. One week a month the excited ladies come to find new items to buy. See picture for schedule.
Every month new items to purchase are selected and put out. They have an outside area and two indoor buildings which are an old house and greenhouse on main street. Some gals we ran into said they come every month. The gals I brought had fun looking at the unique items and purchased a few gifts. link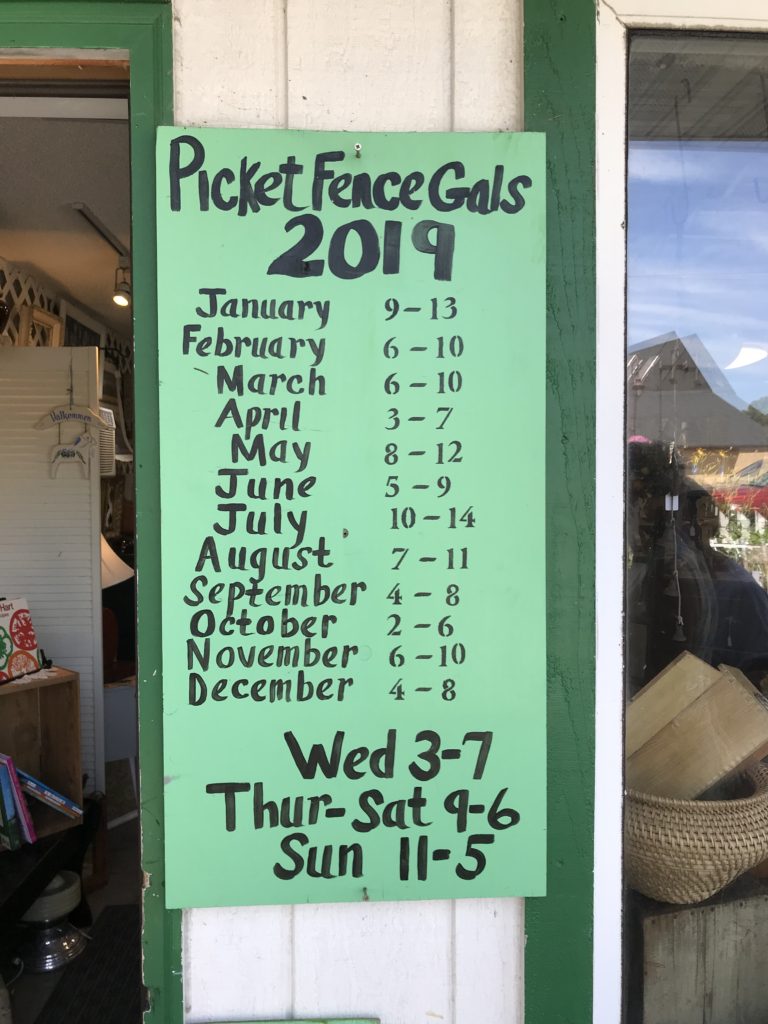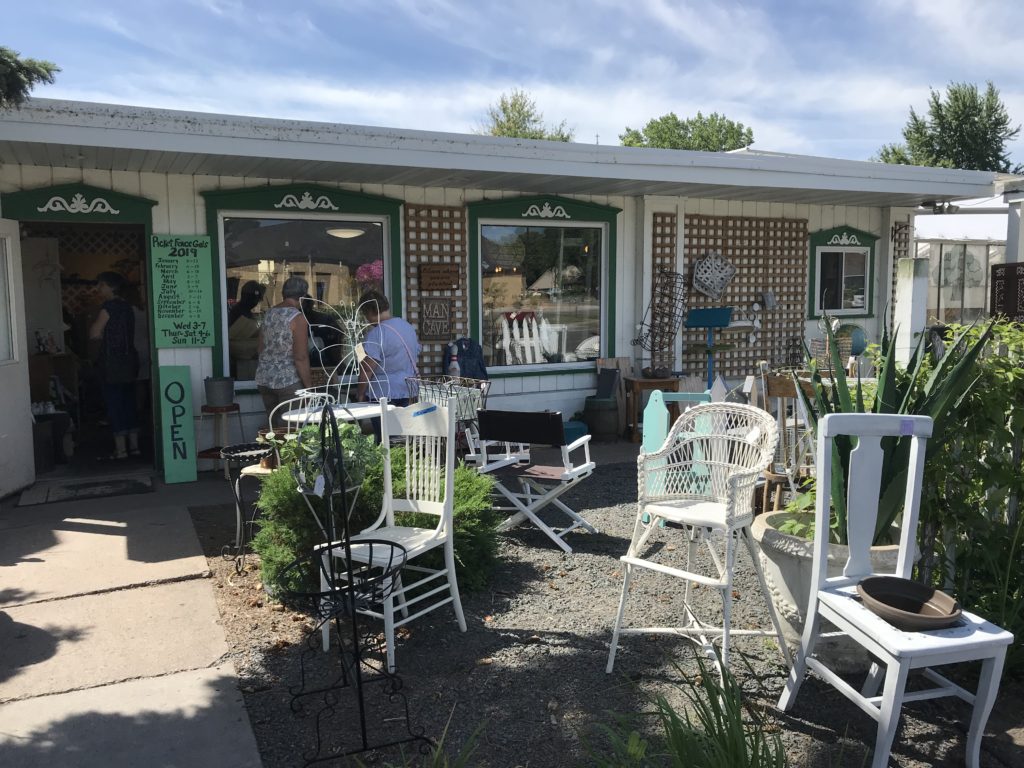 Eats
Right next door to picket fence in an old Victorian house called "Gustaf's Eatery". We ordered a cup of soup and half sandwich for lunch, with a variety of food choices. Seating is indoor or outside on the porch or deck. The food was great as well as our company.
Of course in town you can find the dairy queen and other local establishments or restaurants, but we did not have time to check them all out.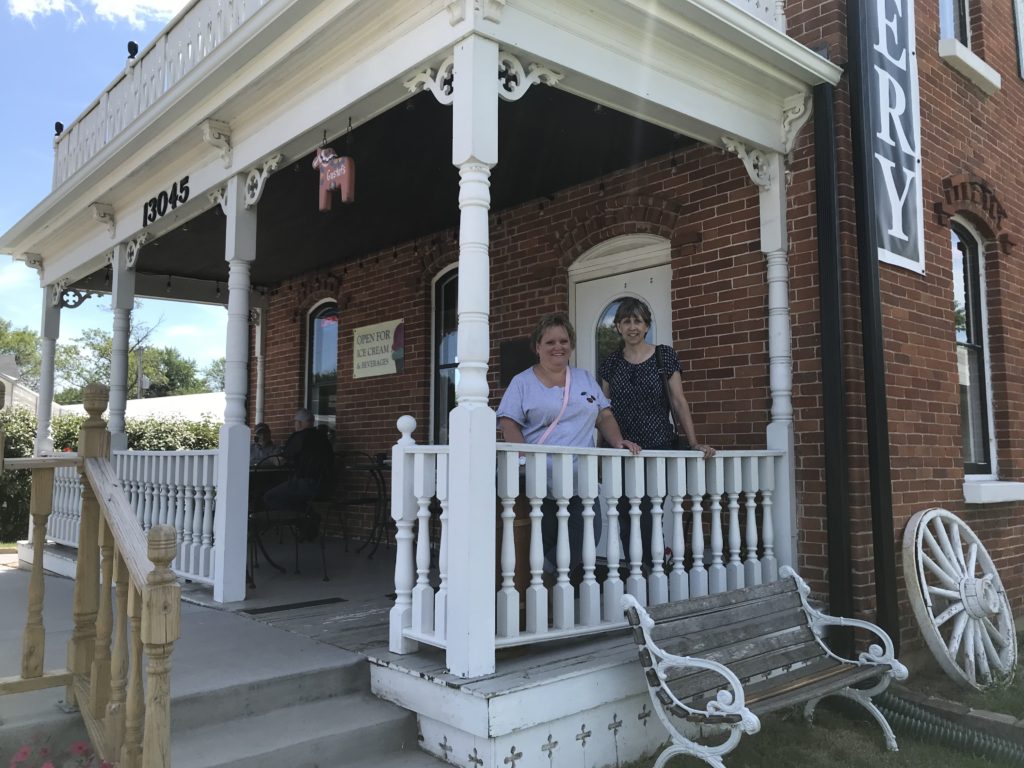 Shopping Locally
First on our list was the "In the Moment Boutique". This main street shop in the old bank building offers casual or dress clothes plus shoes. They also sell many personal and fun gift ideas.
Local shoppers and out of town shoppers enjoy the shop and the gals that work there are fun. In the Moment Boutique also provides online purchasing and they have seasonal fashion shows live or online. Website link for In the Moment Boutique.
Mainstreet also offers antique stores, art shops, a kitchen store called the "Oven Mitt" and meat and floral shop. There were stores we didn't even get to on the main street.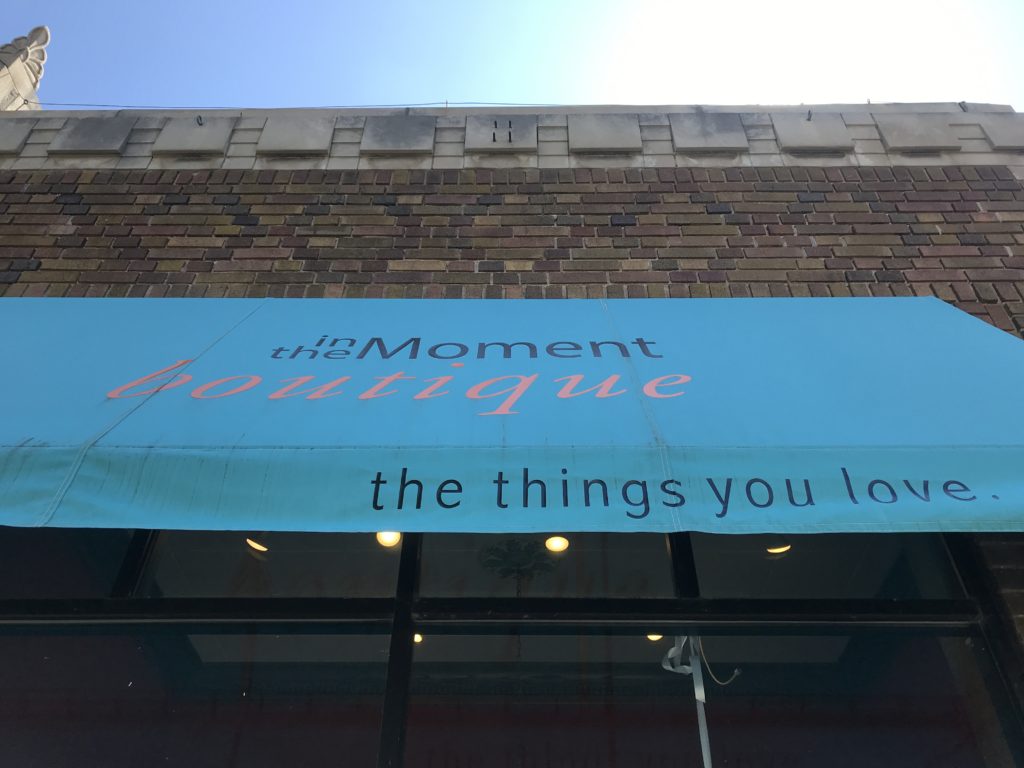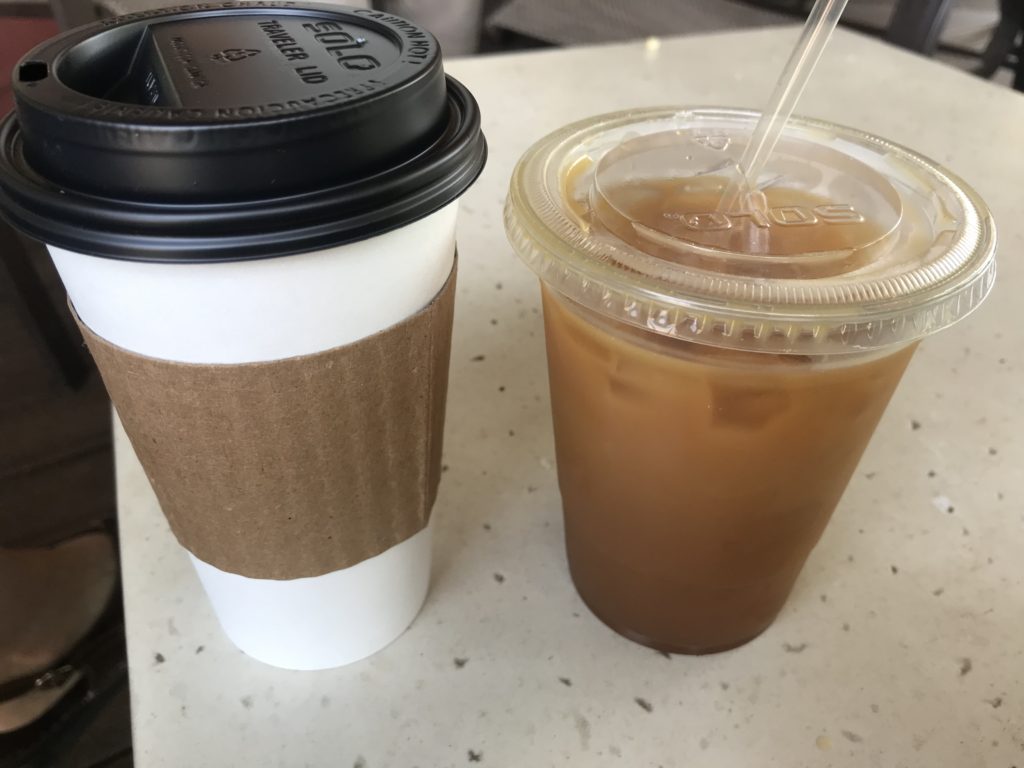 Coffee and Ice cream
Lindstrom has its own Coffee Roaster called "Northwoods Roasterie". This is the best coffee in the area. Enjoy a break at the coffee shop or take some coffee beans home to share with your family. They also offer some sandwiches and soup for a light lunch.
We took an ice cream break at Anderson's ice cream. They make homemade chocolate waffle cones and over 24 flavors of ice cream. Yummy. They have me figured out for the chocolate part.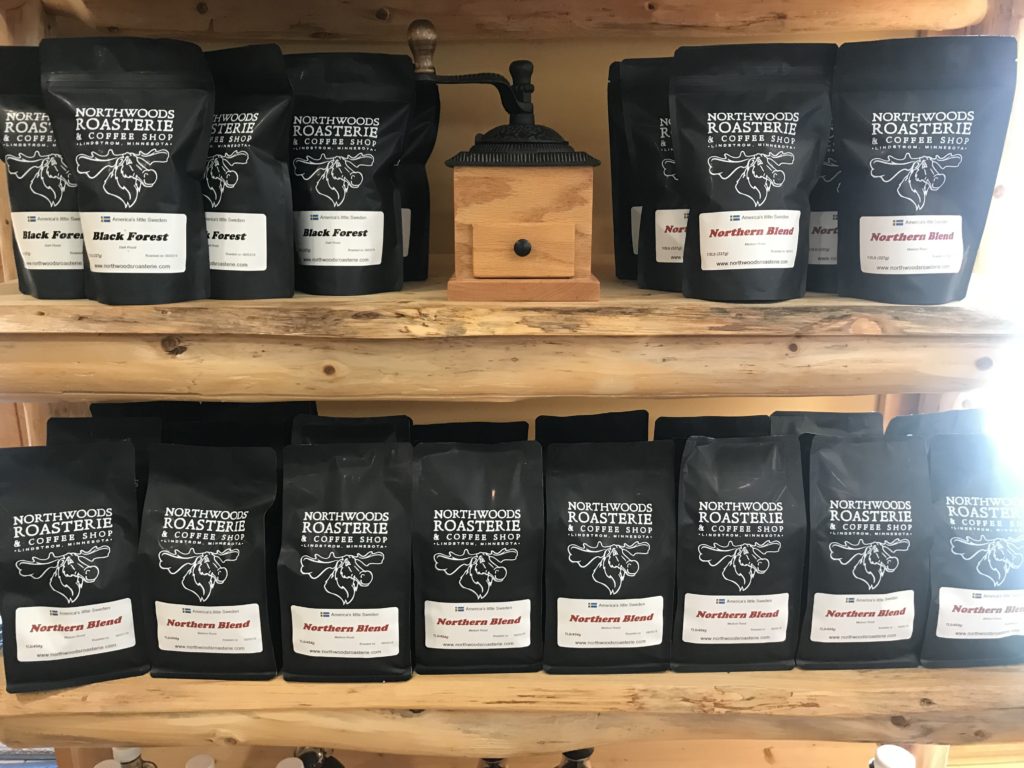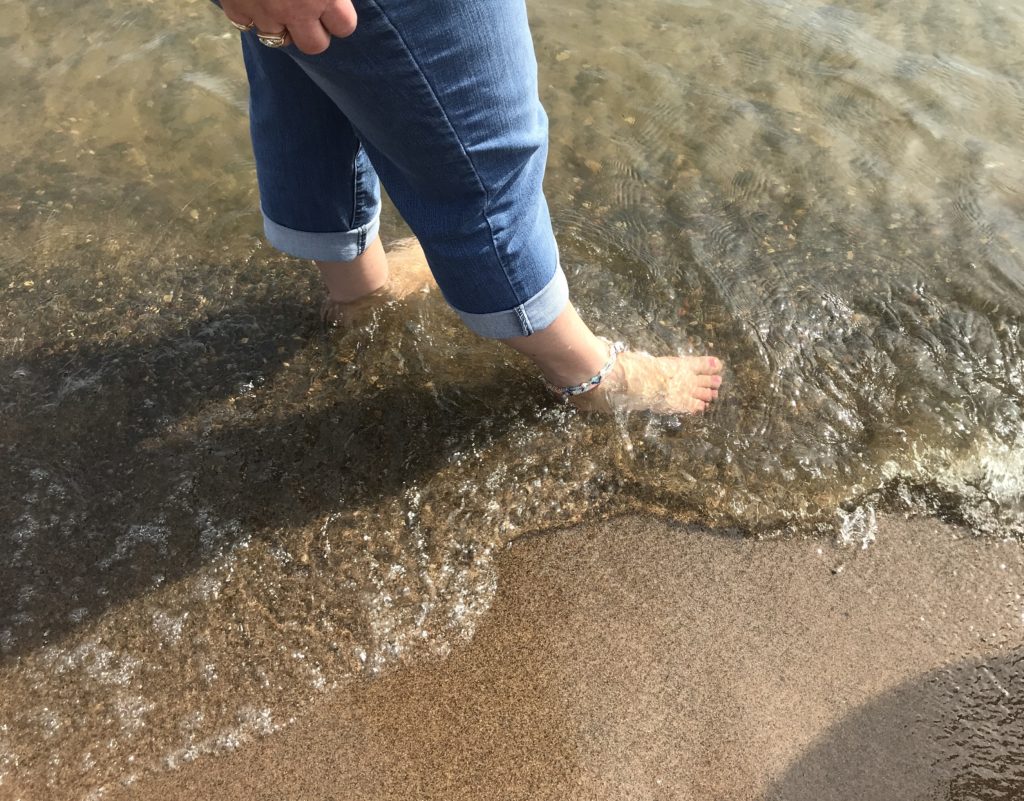 Nature
If you simply want to enjoy nature, head to the Lake and put your feet in the water. Swim if its summer, Kayak or picnic at the park. This makes a family-friendly trip if you want to bring the family with you instead.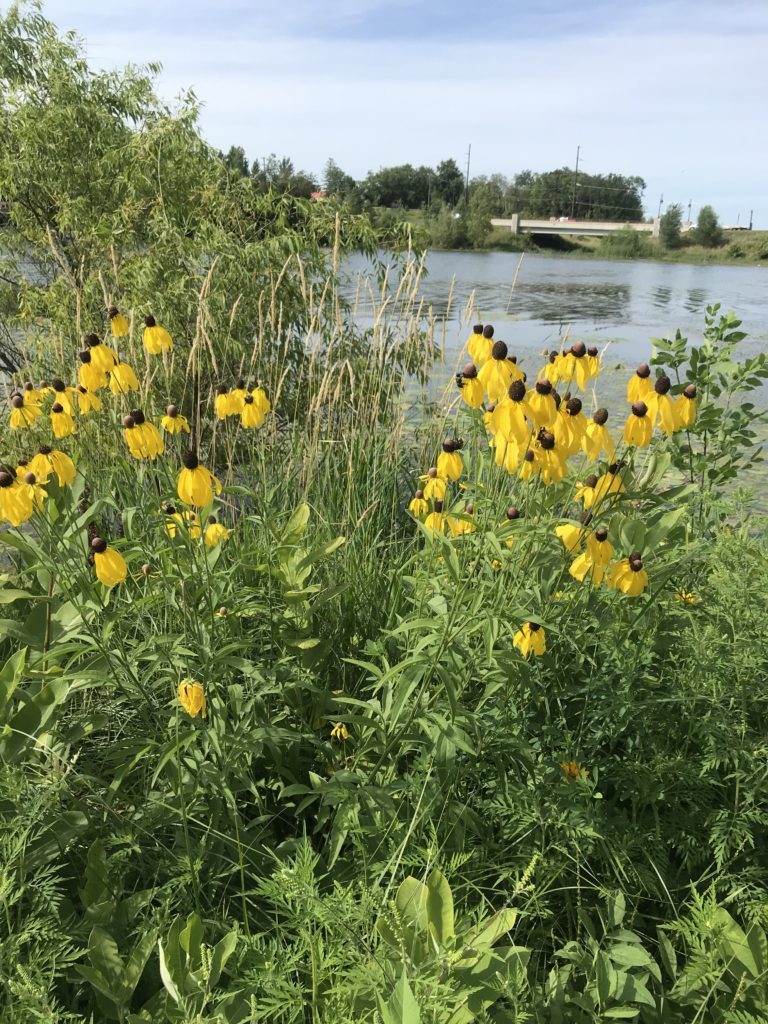 Area Apple Orchard
Finally, if you want to make your day trip longer this fall, head to "Pleasant Valley Orchard". Apples are in season and many activities are at the orchard. They have the best caramel apples. This is opening September 5th for Apple season, so get a trip planned soon. This is a short drive from Lindstrom with the address of Shafer, MN. Link to the orchard. If you can't make it this fall, they do have strawberry Season at the Orchard in the spring.
Get your planning done for a gals day out. You may leave early in the morning and come home late at night but a gals day trip is worth it. Enjoy a fun gals day in Lindstrom.
Any places you like to visit in Lindstrom, MN?
If you want to subscribe to dabillaroundthetable email. sign up with Mail chimp form and once a month you will get links to blogs and recipes. Scone Recipe in your inbox with sign up.