Every Friday on Instagram Stories I feature Friday Favorites.  Since some of you are blog readers, I am culminating my Friday Favorites for a 2022 Summer Favorites blog.  Maybe you will discover a new summer favorite for 2023.
Food and Drinks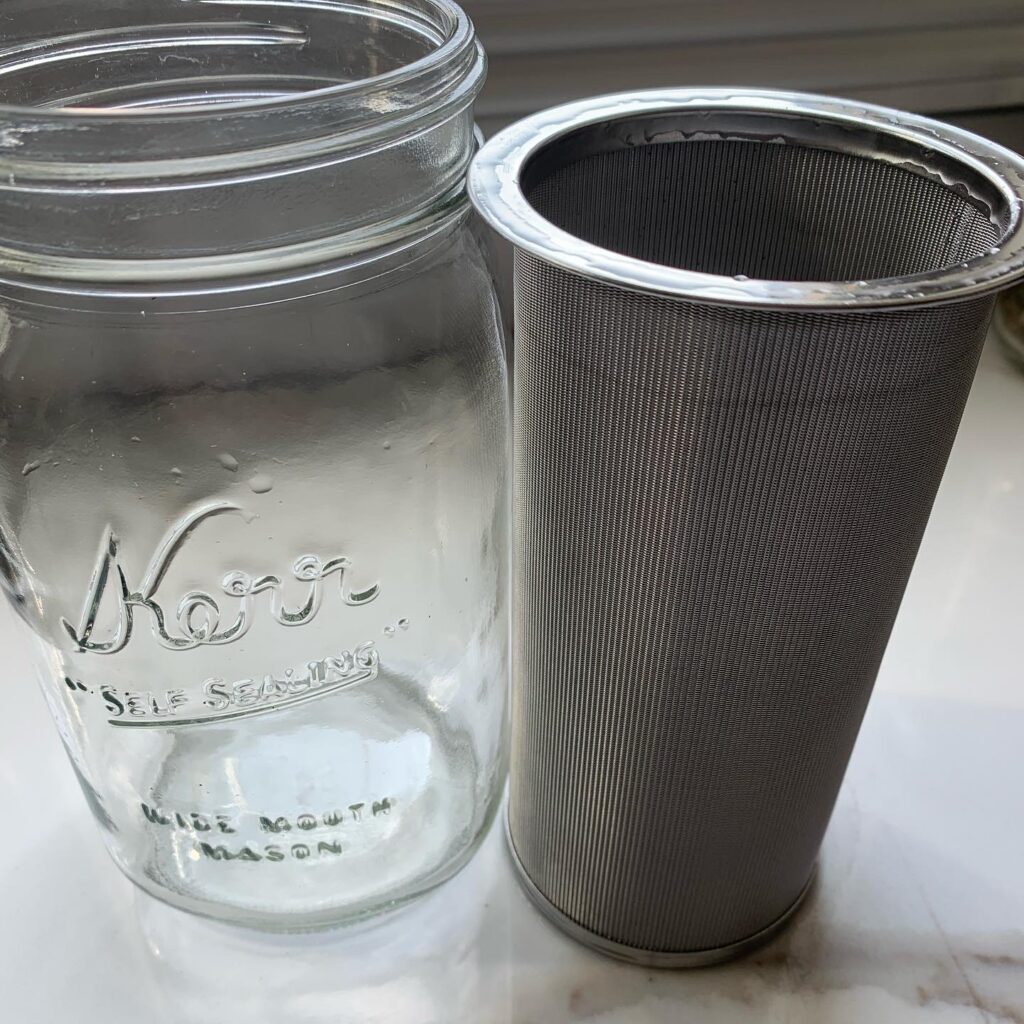 Cold Brew Coffee Filter
Make your own cold brew coffee. Use a Cold brew coffee filter and it will be ready in less than 24 hours. We use this all summer. Two times a week I fill ¼ cup of coffee in my metal filter and place it in a wide-mouth quart jar. I add cold water and let it sit on the counter for 18-24 hours. Next, I take out the metal filter and dump the grounds. I put a lid on my quart of cold brew coffee and refrigerate it.
Now I can make a cold brew creation with the chilled cold brew. I add coconut milk and the sorts.   See my Friday Favorite summer highlights for the video on Instagram. The cold brew coffee filter is available on Amazon and is the perfect gift for the coffee lover. It is around $14 in price.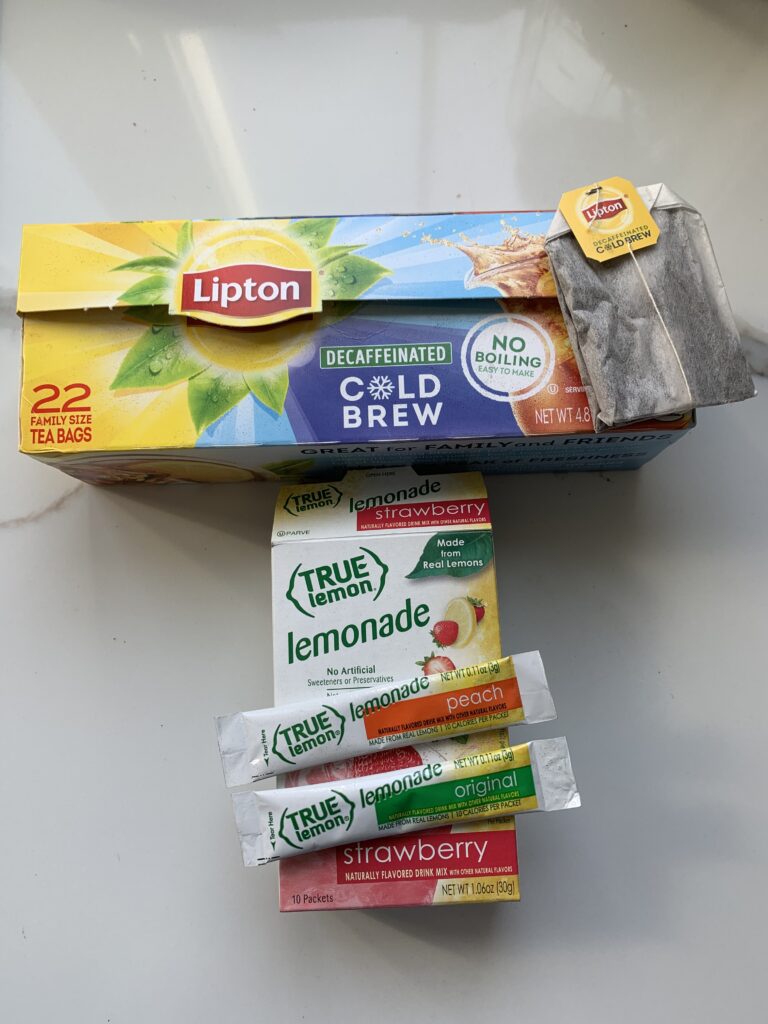 Make your own cold brew ice tea
I buy cold brew tea bags from Walmart or the grocery store.  My tea is caffeine free so I can drink it anytime.  I add one tea bag to one quart of cold water and let it steep for 10-15 minutes. (If you like your tea stronger add two tea bags to one quart of water.
Take out the tea bag and then add 1 packet of true lemon lemonade or true lemon peach lemonade to give it some taste and a slight sweetness.  It's more or less like an Arnold Palmer drink.  (½ and ½) Half Sweet tea. Only 10 calories in the Tea.  See the video on Instagram highlights under summer Friday favorites.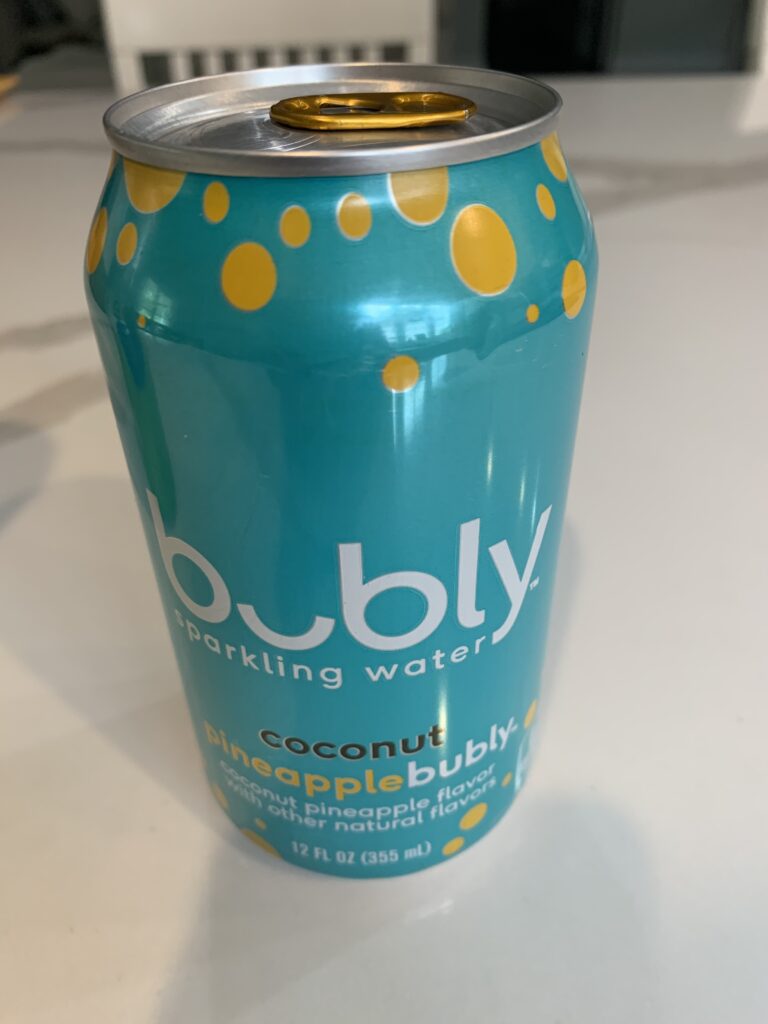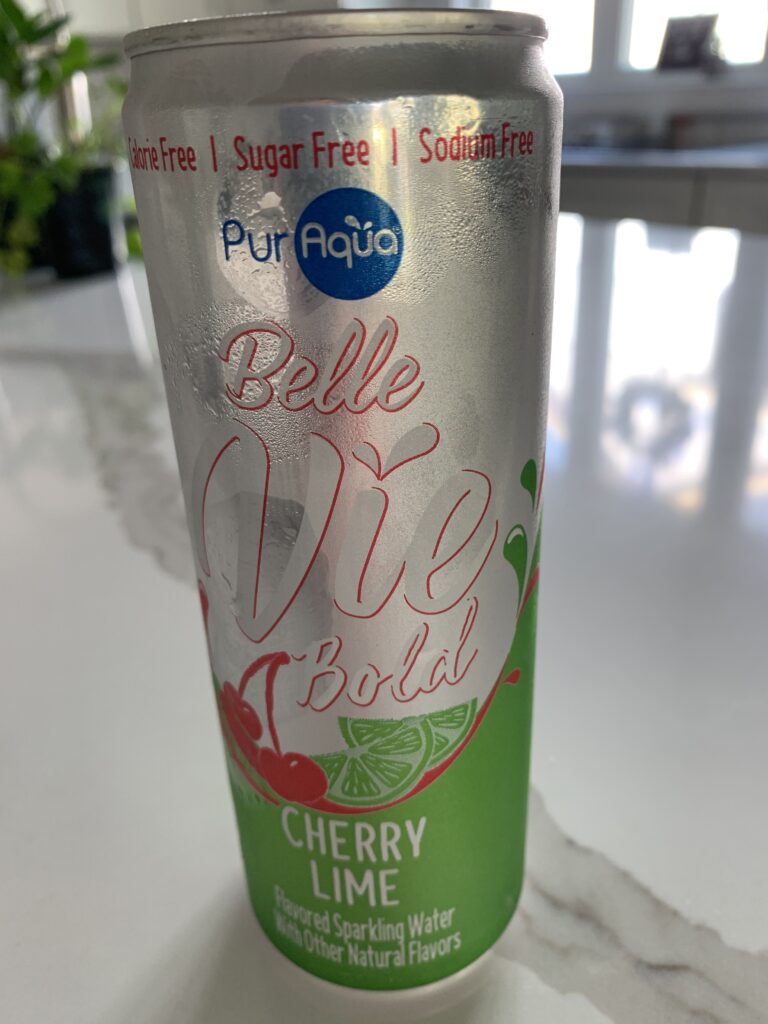 Favorite Sparkling Soda
My two favorites are the Aldi Belle Vie and I like the cherry lime and the blackberry cucumber.   I also just tried the coconut/pineapple from Bubly and found it was more pineapple tasting.   These are great summer alternatives to no Kcals drinks.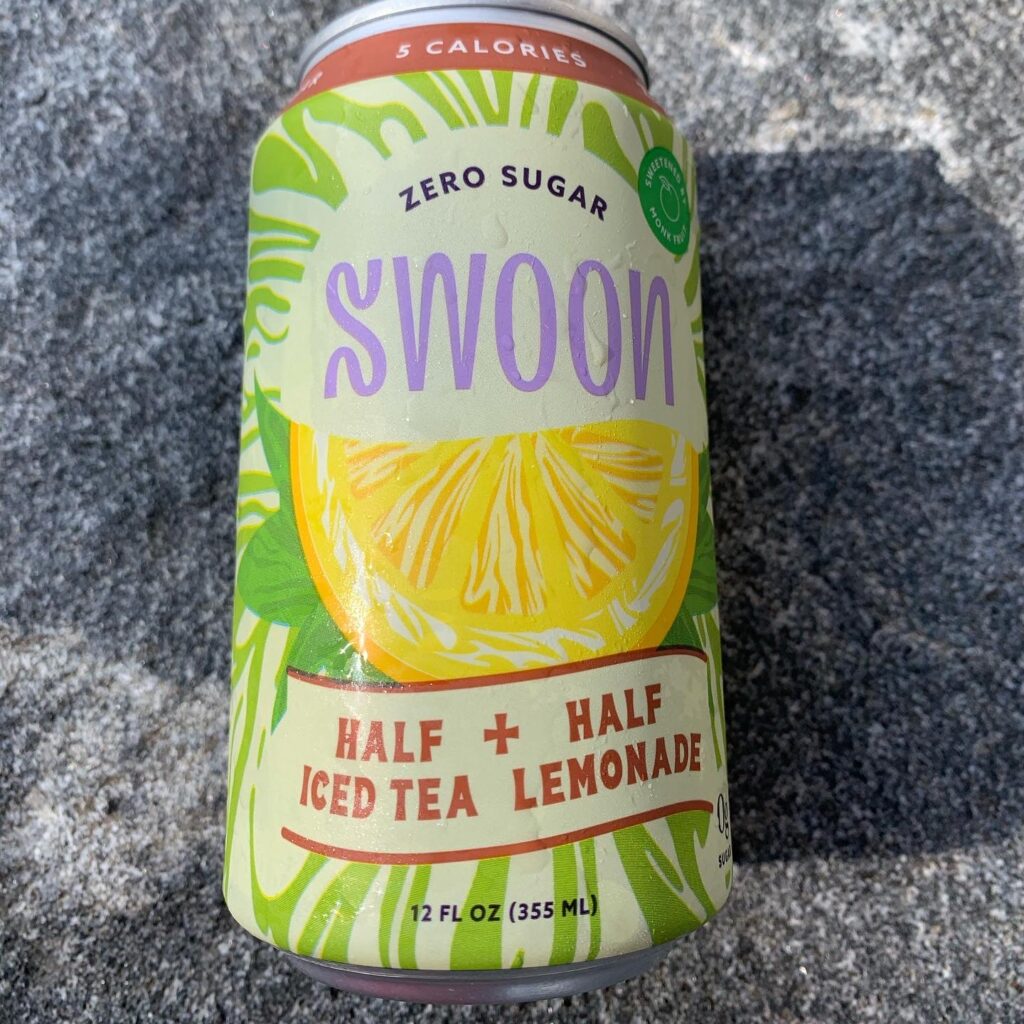 New on the Market Swoon
I was in New York and we got thirsty and found a little camper with Swoon products.  We tasted before buying and I got half and half lemonade tea.  It has 5 Kcals and is made with monk fruit extract sweetener. It was very citrusy. 
I would like to try some others, but it is so new you can only get it in NY and CA and on Amazon.  If you like to try new things- try Swoon and tell me what you think. The price is higher because of its newness.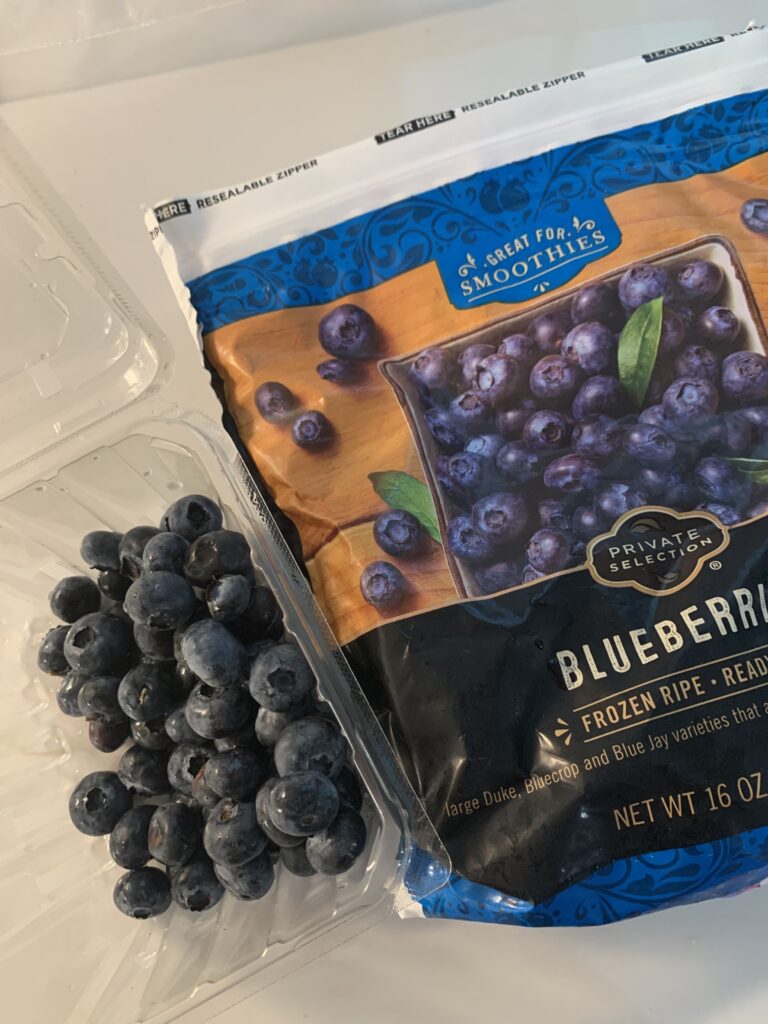 Frozen or Fresh Berries
Always keep frozen or fresh berries in your fridge or freezer. They have antioxidants in them are good for the brain, and are low in Kcals. They can be added to smoothies, cold or hot cereal, pancakes, muffins, etc. Don't just enjoy them in the summer – enjoy them all year long.
Trader Joes Aioli Garlic Mustard
This is a must-buy and to be honest, I only go through 1 or 2 jars a year. I use this mustard in potato salad, broccoli salad, and egg salad sandwiches, I put it on asparagus before grilling as well as salmon. It also makes a great pretzel dip. Be creative- it's the perfect taste.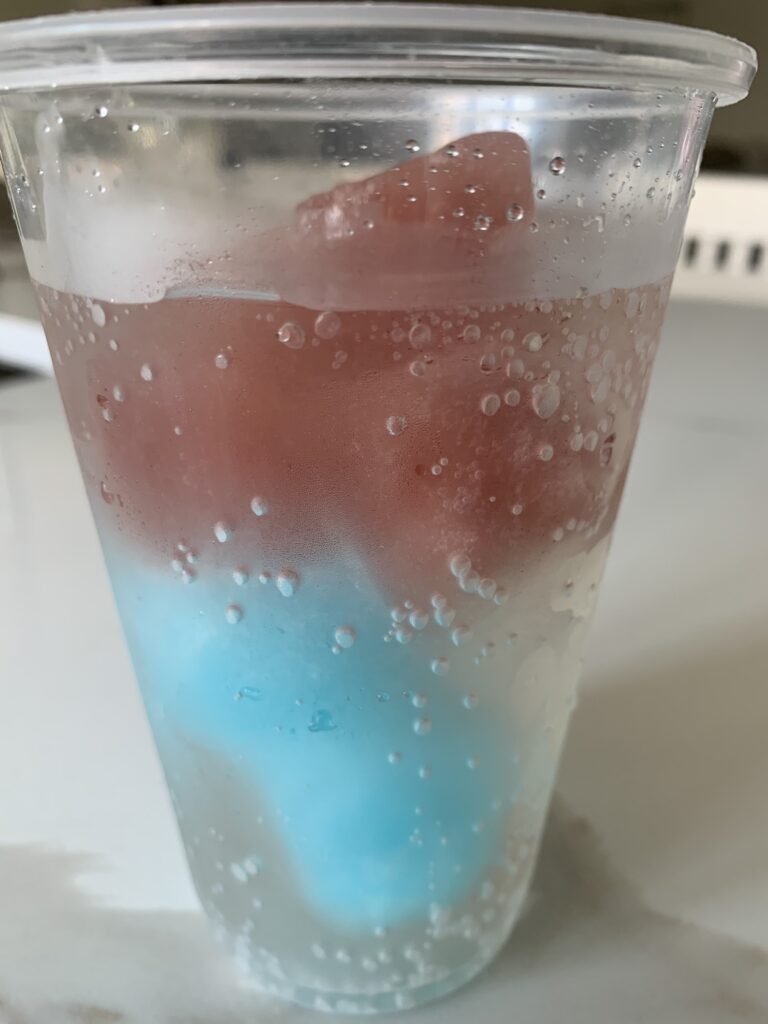 Flavored Ice cubes for drinks
On my 4th of July Friday favorites, I featured a reel with red and blue ice cubes. Freeze cherry juice and some kind of blue drink in ice cube trays. To make a festive drink add the ice cubes to a cup and add sparking soda or sprite to it. When it melts the flavors will disperse in the cup. It looks pretty as you celebrate. Make these for any season- but they work best in the summer sun.
Other Summer Favorites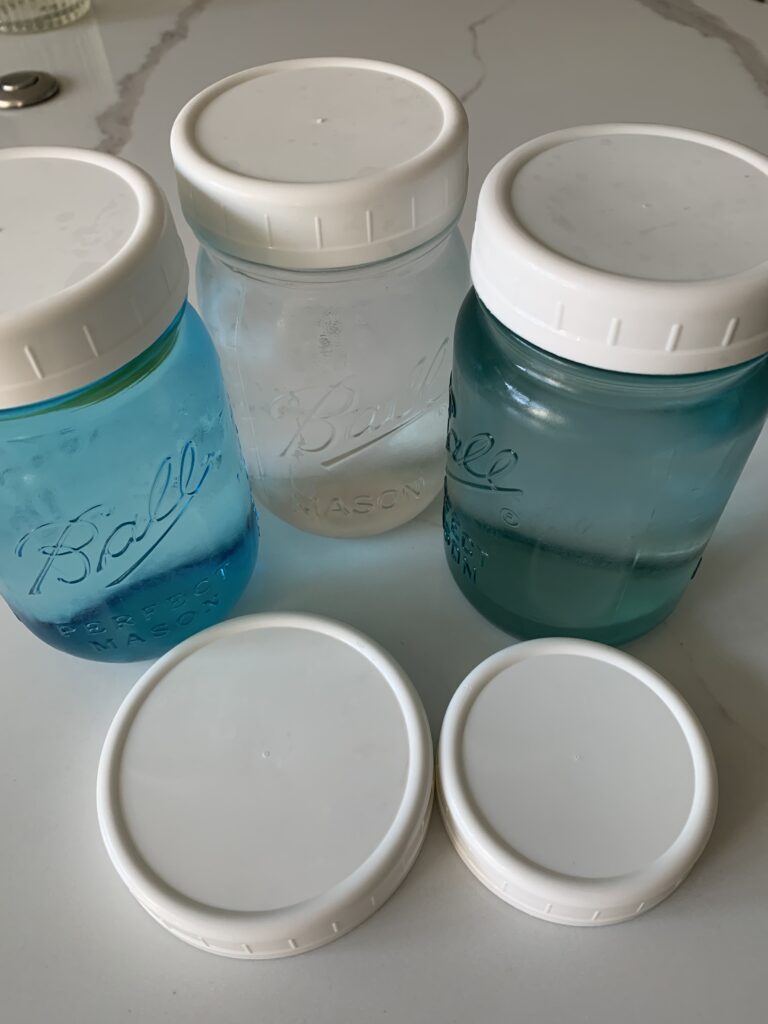 Jar lids for pint jars to add water
This is something I have been doing for years. I fill pint jars with water and sometimes add a lemon wedge and then place a white cover on them and put them in my fridge.  I haul them around the house and yard and sometimes the car. 
Close the lid outside if you don't want to spill or get bugs in the water.   When guests come over and I give them some jarred water from the refrigerator and they are impressed. You can get the lids for jars at Walmart in the canning section.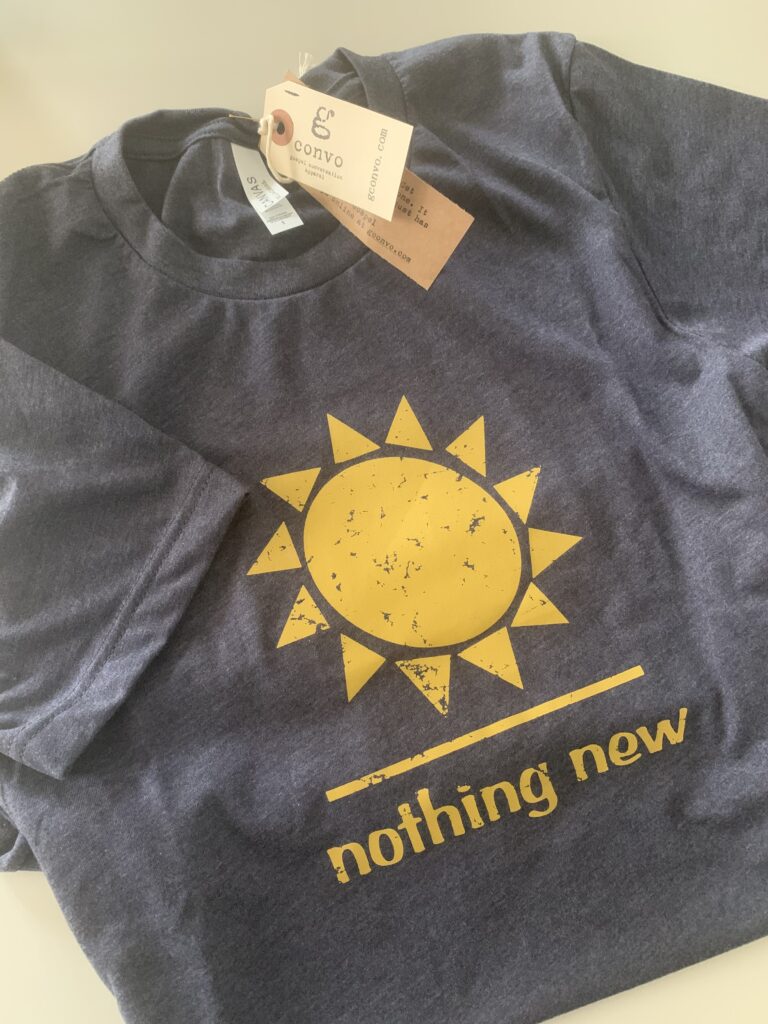 Favorite New T-shirt
I was scrolling on Instagram and found this shirt. I loved the saying because I always think nothing is new under the sun. Somedays I call my day an Ecclesiastes day- as Solomon said. "A Chasing after the wind." If you have not read Ecclesiastes, It's when Solomon realized as he got older that everything that he chased after or consumed didn't prove worth in his life. It all was all a chasing after the wind.
This is why your faith is so important, and why I loved the shirt- especially since I like those word puzzles.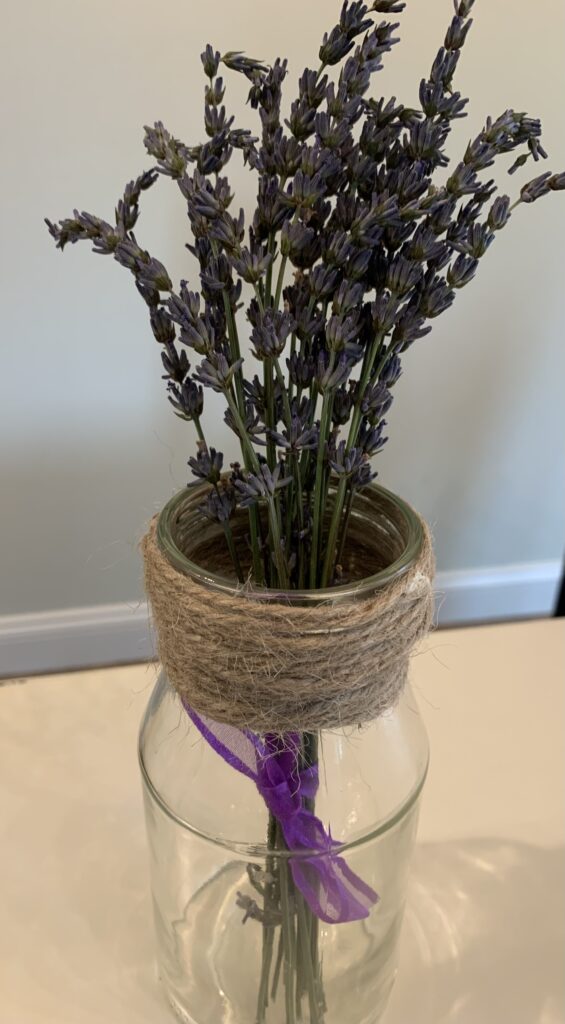 Make your Vase
After moving and selling everything including vases, I had none so I had to make one. Find a jar or drink bottle or get an old vase at goodwill and wrap the top part with twine. It's perfect for summer flowers or our dried lavender we picked this summer.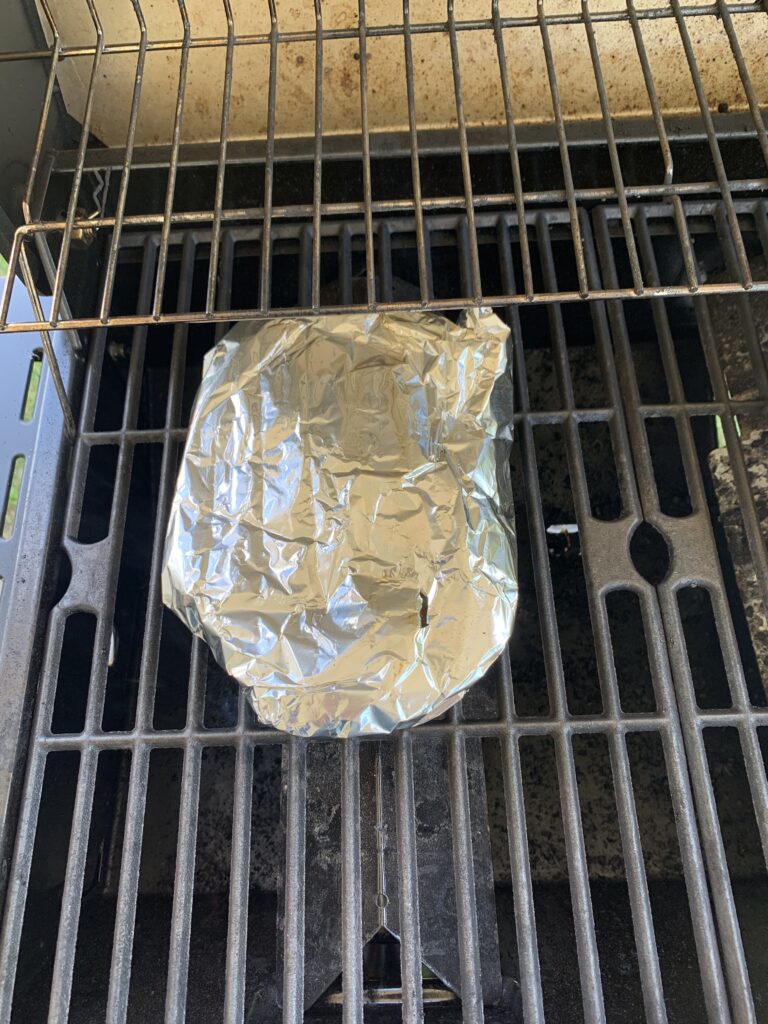 Heavy-duty aluminum foil
Got to love aluminum foil and the heavy-duty stuff.  I use it to cook veggies on the grill and to make hobo dinner and banana boats.  Recipes for those are in my Foil dinner and dessert blog.   The other day I came home from work and had no electricity, so making my veggies on the grill was not a problem.  Supper went as planned on the grill   This is a must-have for daily life and summer meals.
I hope you were inspired to try some new summer ideas.   Especially since summer will be gone before you know it.  If it zooms by on you, save this info so you can do some of this stuff next summer. In my case- since my fall is still rather warm- I will continue many of these things until the leaves fall off the trees.   2022 Sumer Friday Favorites.
Subscribe to my email list to get links and add-ons each month or follow me on Instagram so you see my Friday favorites each week. 
Share your summer favorites with us in the comments.