It's summer and what a great time to make fish/shrimp tacos. I make them all year but they are super easy in the summer and you don't need to heat the house. Make these tacos once a week- so get ready to learn how. Sharing my Favorite Easy Fish or Shrimp Taco Recipe.
You can make Fish or Shrimp Tacos. I love them both- so I'll show you how to make both.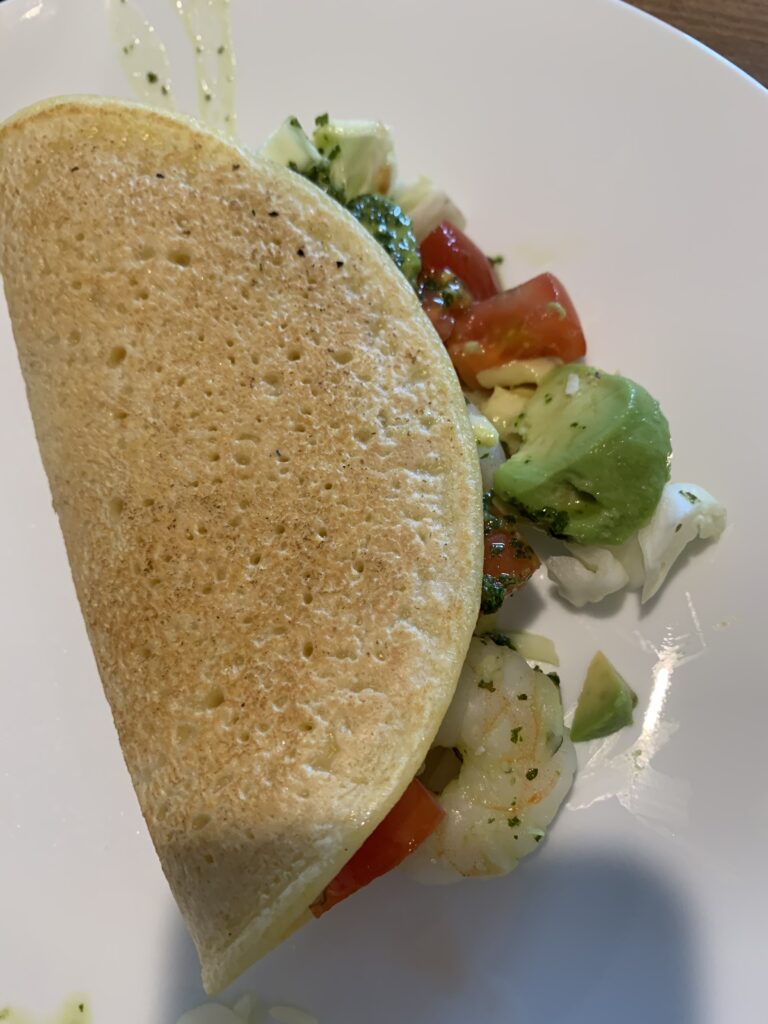 Tortillas
First, you will need some tortillas.
You can buy soft flour tacos shells or soft corn shells of your choice. Heat them to make them tastier.
I also make my homemade soft corn/flour tacos shells. These are a little thicker than normal, but we love them. Cook them like a pancake in a cast iron pan.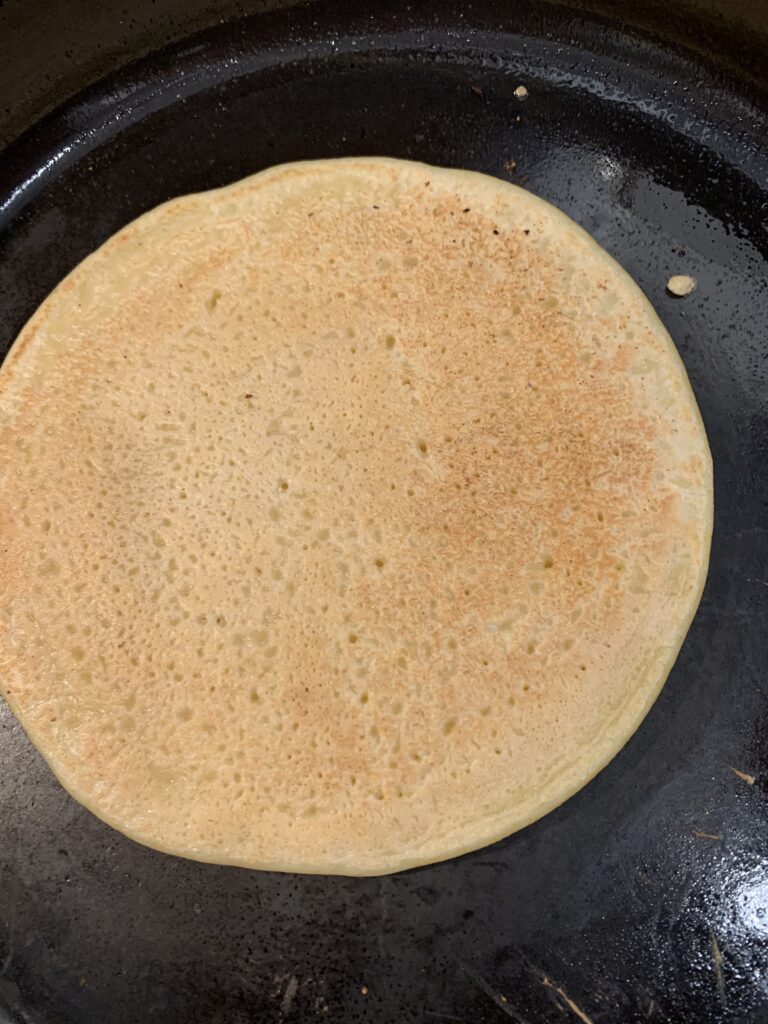 Homemade Corn/Flour Tortillas
1 cup flour
½ cup cornmeal
1 ½ cup water
1 egg
Pinch of salt
Mix and ladle 4-6 inches pancake shape in an oiled cast iron pan and cook each one until done on each side.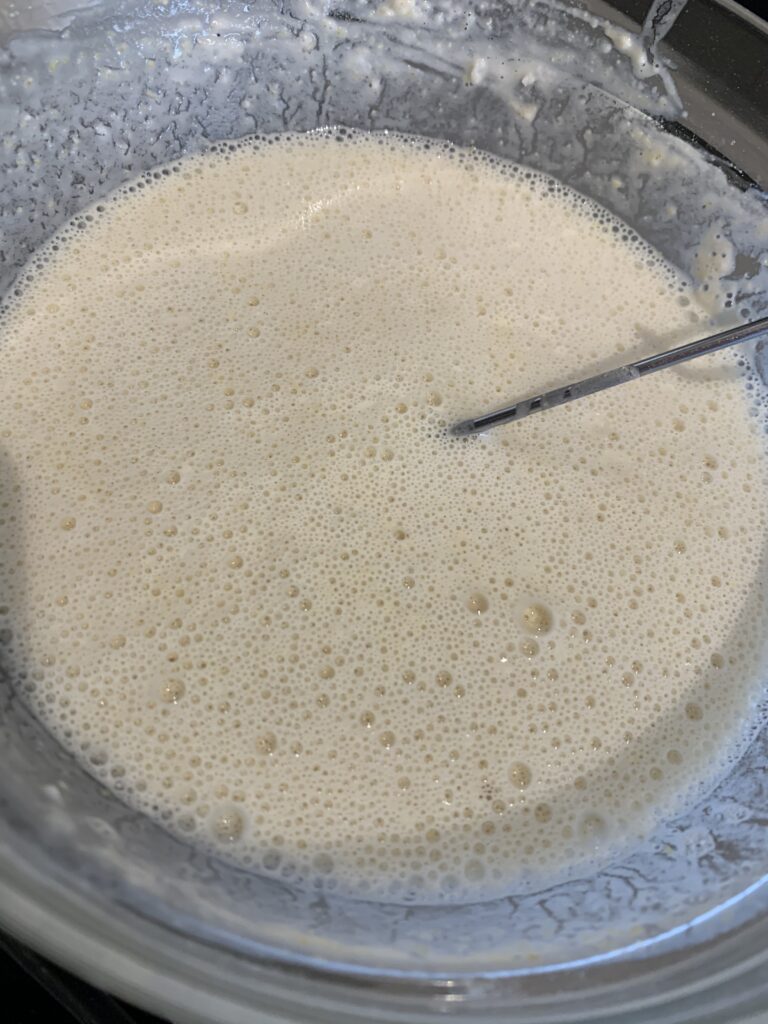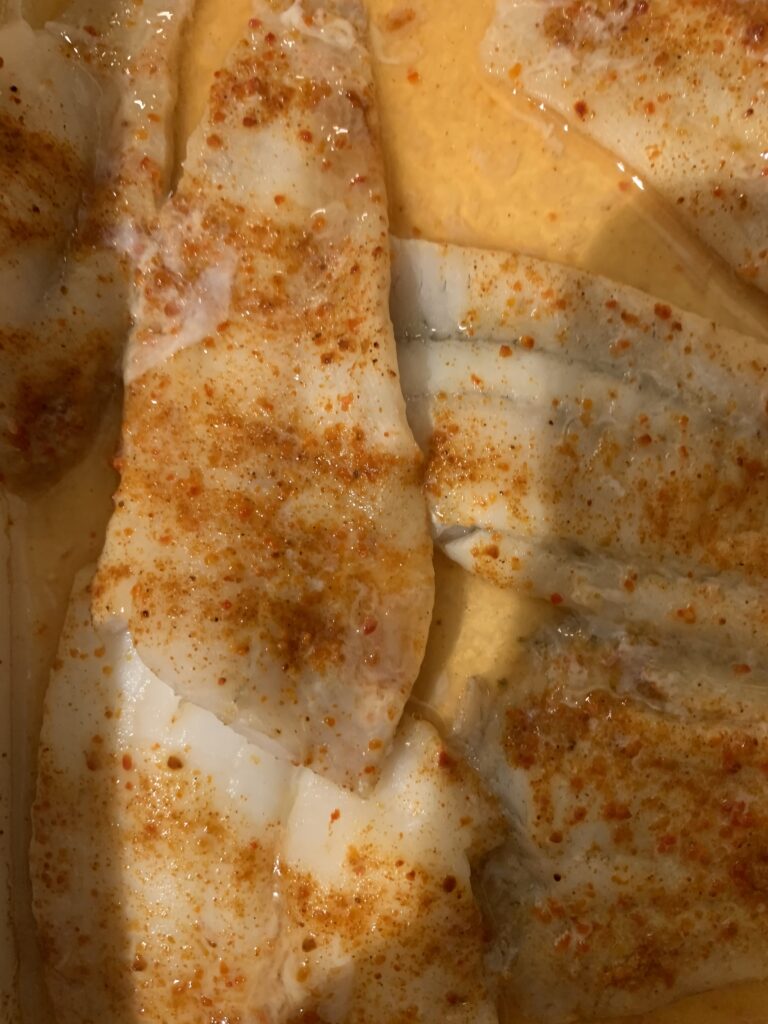 If you Decide on Fish–
I prefer a cod or flaky fish- but try your favorite. Top fish with chili lime seasoning. I use a trader Joe's chili lime seasoning but you can make your own by mixing chili powder, and true lime powder or lime juice. Grill your fish on aluminum foil or a grill pan on the grill until flakey.
If you Decide on Shrimp–
Sauté in a pan with 1/4 cup chopped onion, 1/4 cup cilantro chopped, and chili lime seasoning until done.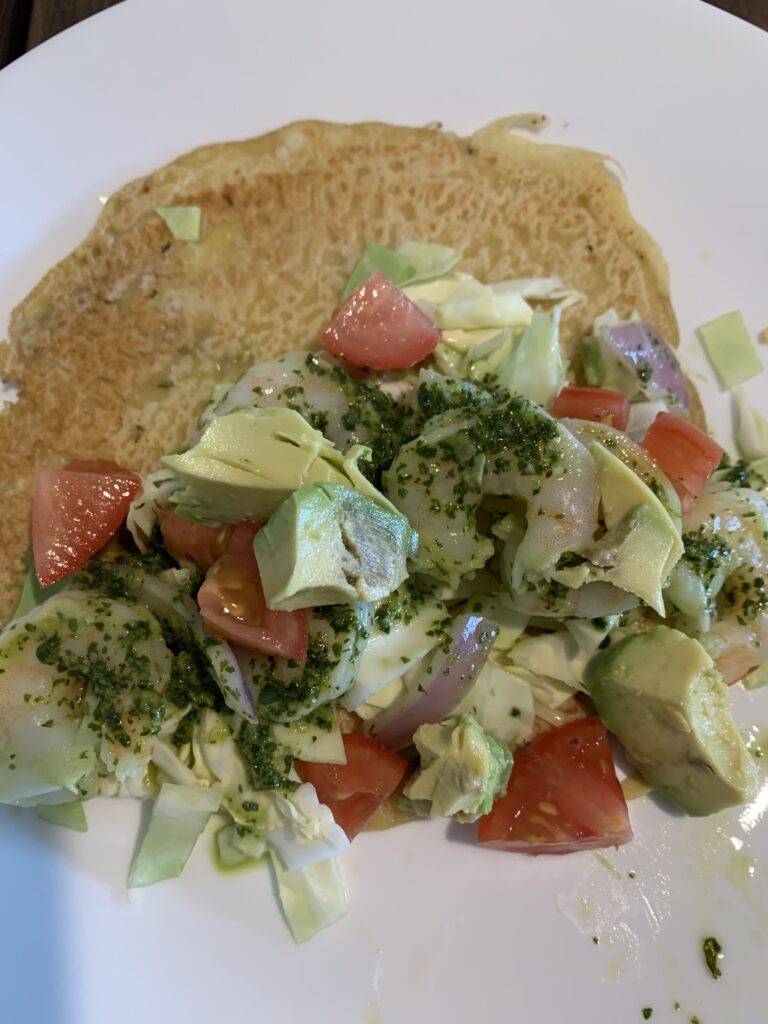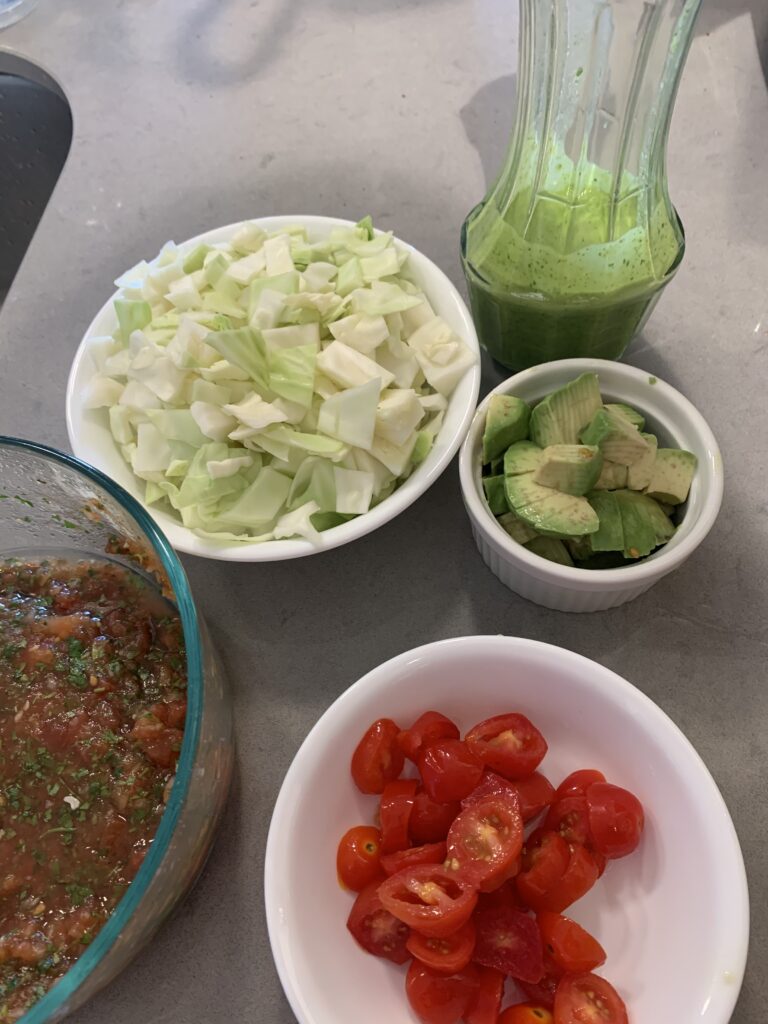 Ingredients to Assemble Fish or Shrimp Tacos
Guacamole or chopped Avocado
Diced cabbage or coleslaw bagged mix
Cilantro lime dressing.- The Recipe is below
Cooked fish or shrimp per instructions above
Chopped Tomatoes
Shredded cheese if desired
Spread guacamole on the taco shell, then add cabbage, cooked shrimp or fish, cilantro lime dressing, and tomato. If desired, add shredded cheese.
Fold in half, eat. It is yummy and fresh. Serve with some other grilled veggies, pineapple, or strawberries on the side, or Chips and Salsa. Your favorite easy, summer meal is ready.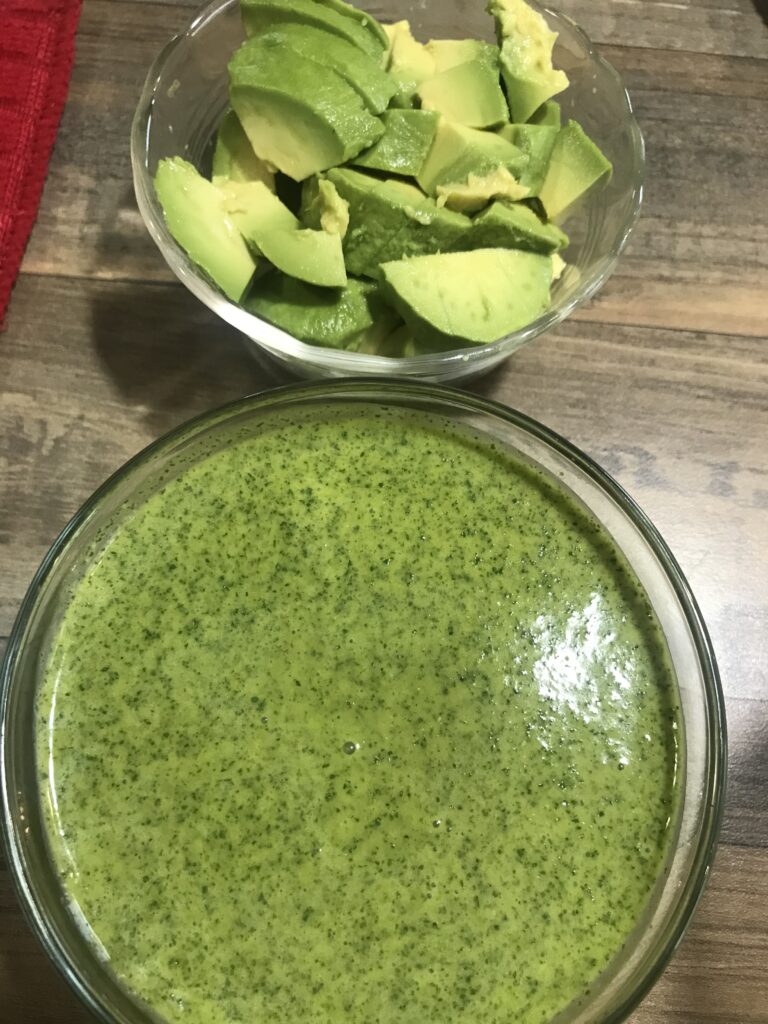 Cilantro Lime Dressing Recipe
1 small bunch cilantro chopped
2-3 tsp minced garlic
Dash of salt
1-2 tsp honey or maple syrup
1/4 cup olive oil
¼ cup of rice vinegar
¼ cup lime juice
Blend dressing ingredients in a Vitamix or food blender until blended. Adjust your ingredients if you like more or less lime juice or vinegar. (A few times I forgot the vinegar and the dressing tasted good.) I have used this cilantro lime dressing on shrimp bowls. Here is the link to Quinoa/Rice Shrimp bowl Recipe.
I hope Fish/Shrimp Taco Recipe will become your favorite summer meal too.
If you don't want to miss a recipe or a blog, sign up for my once-a-month email. Subscribe at the bottom or in my comments say sign me up. My Favorite scone recipe will arrive in your inbox. Please confirm and check your junk box. Hope to keep sending you blog links each month.