Day to day we need each other. In times of isolation or separation, we see in desperation that we need connection with God, our family, our friends, and people we don't even know. Deep in our hearts, we need to connect. Discover how you can connect with people and God at your best.
Communication and Time
Communication and time are the secrets of connecting with people and God. When the two are in harmony and they are quality, you have a connection at its best. We need to connect with people and God, giving them our best communication and time.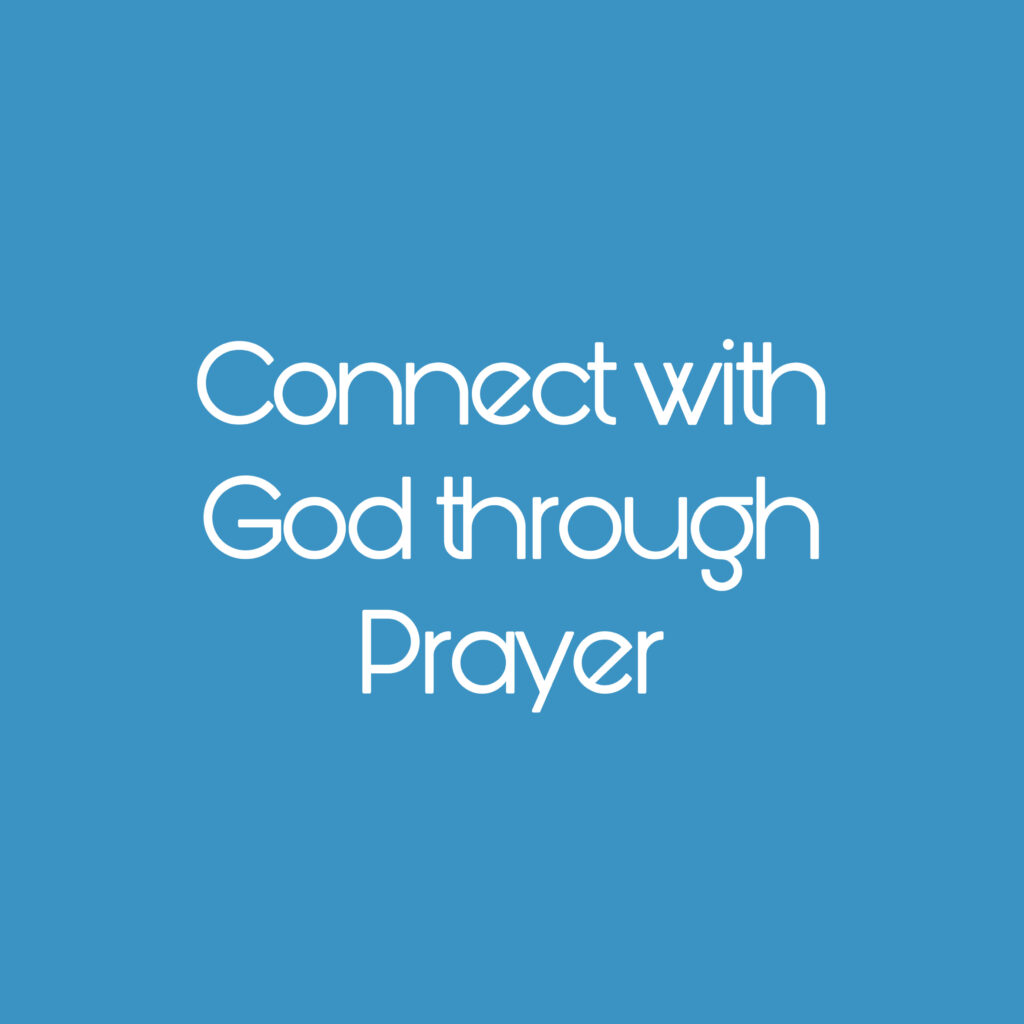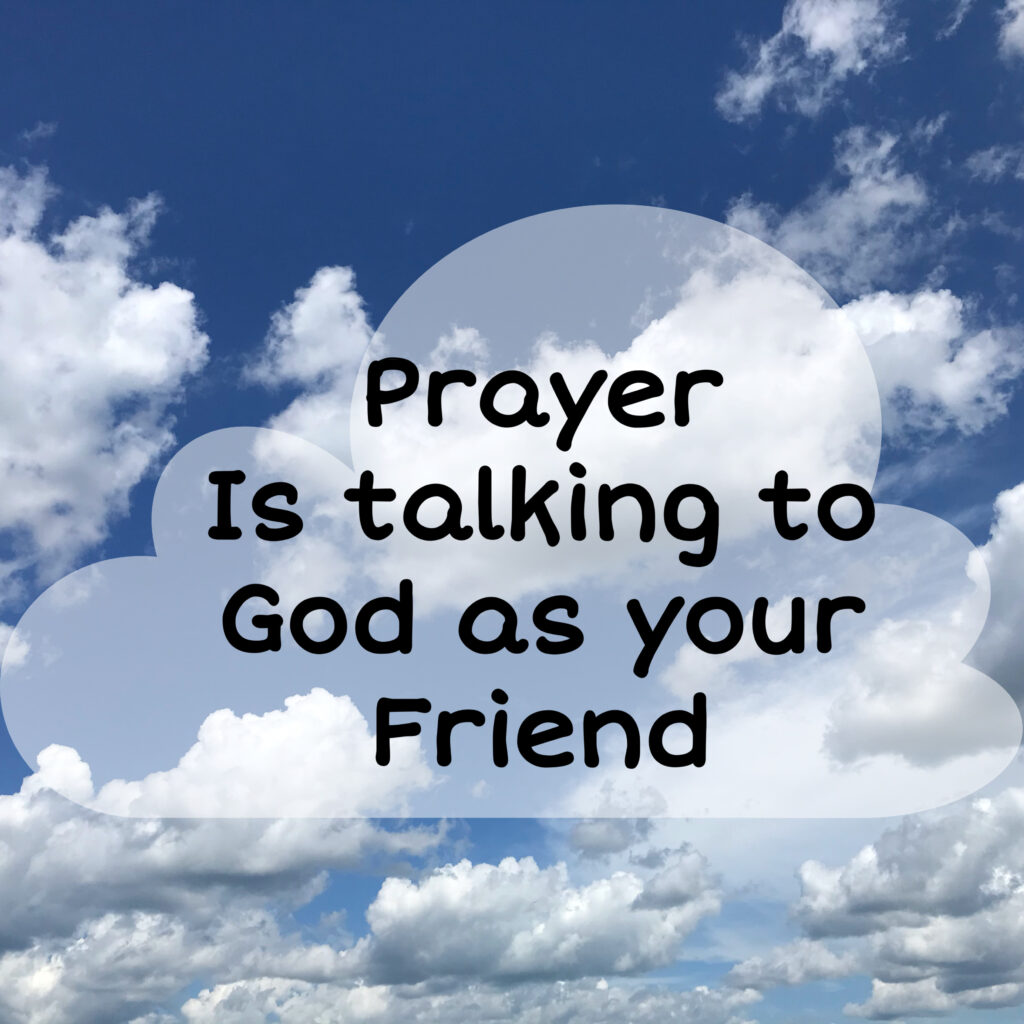 1. Connect with God
Prayer
The first way to connect with God is Prayer. Prayer is talking to God as your friend. Every time you pray you are connecting with Him. It's the two-way relationship where you listen then you talk and listen and talk. God wants to know your heart, and when you are quiet and listen to Him, he speaks to you like a friend connecting with you. Again, the key here is time and communication.
God's Word
When you are reading God's word you are connecting with Him. Because God's heart is revealed in the word of God. Each of the books and chapters of the Bible contains the inspired word of God. As you read the word you will know the truths and promises of God. That's how he communicates with you. This involves time. Sometimes you can even pray the word of God back to Him in prayer.
Praise
As you Praise God and Thank Him you are surrendering yourself to God and connecting to Him. Give him the glory and praise his name for who he was, is, and is to come. Thank God for the gifts he has given you each day. This brings joy to His heart and all that He desires from you.
Forgiveness
Ask God for Forgiveness. God sent His son Jesus Christ to die for your sins so you did not have to die for your sins. All we need to do is repent of our sins, ask for forgiveness, and believe he has saved you. Opening your heart and mind to Christ and asking for and receiving his forgiveness is the ultimate connection.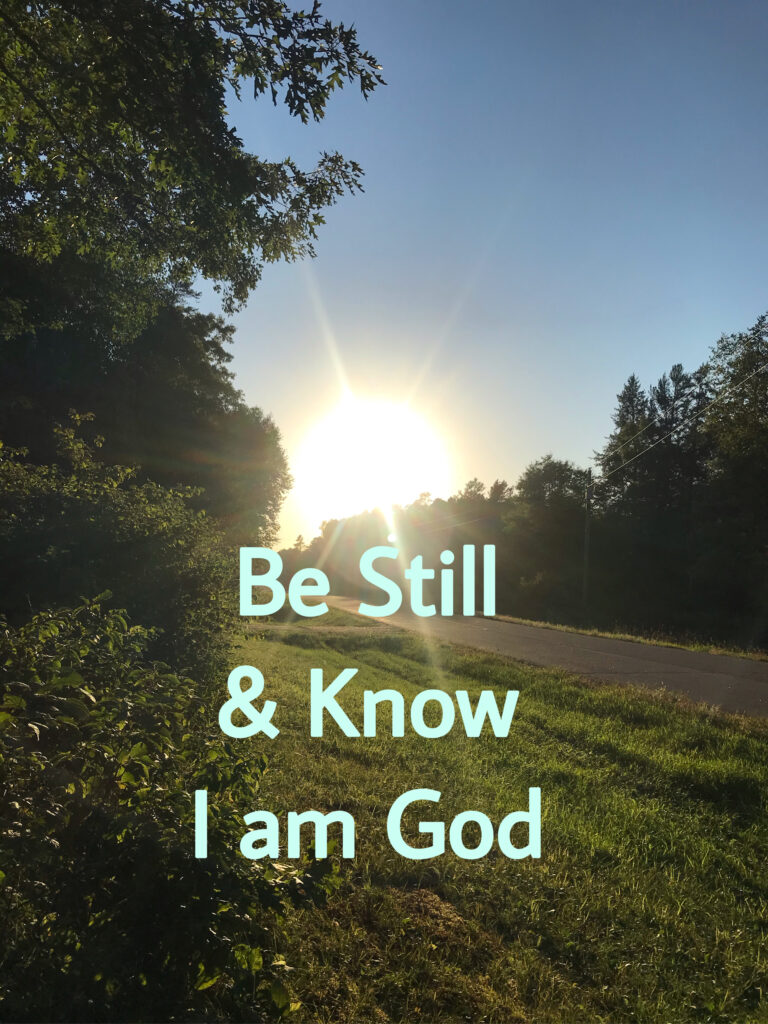 Be still
When we spend time in nature and God's creation, we are opening our minds up to the fact that Yes, God you are the excellent creator. Typically, I sit in the silence of nature to enjoy the sunset or sunrise or the calm of the lake or trees. As I sit there, I communicate Praise and Thanksgiving to God, or I am just still and am in awe of His creation. I am connecting with God. Be still and know that I am God.
I usually take time to communicate with God by praying while I walk. One day I had a lot on my mind. I wanted to pray about many things but I didn't know what to say. I said, "God My heart is so heavy about many things I am waiting on and don't know what to pray."

God said to me, "Be Still." Immediately my mind went to the verse Be still and know that I am God. "I am God." I needed to know at that moment "He is God" and in control.
God knows what's in my heart and he's in charge. If I hadn't been talking to God in the past, he wouldn't know my troubles. He wants me to communicate with him. Sometimes in the overwhelmingness of Life…just be still and know He is God. He's Got it and I didn't have to tell Him.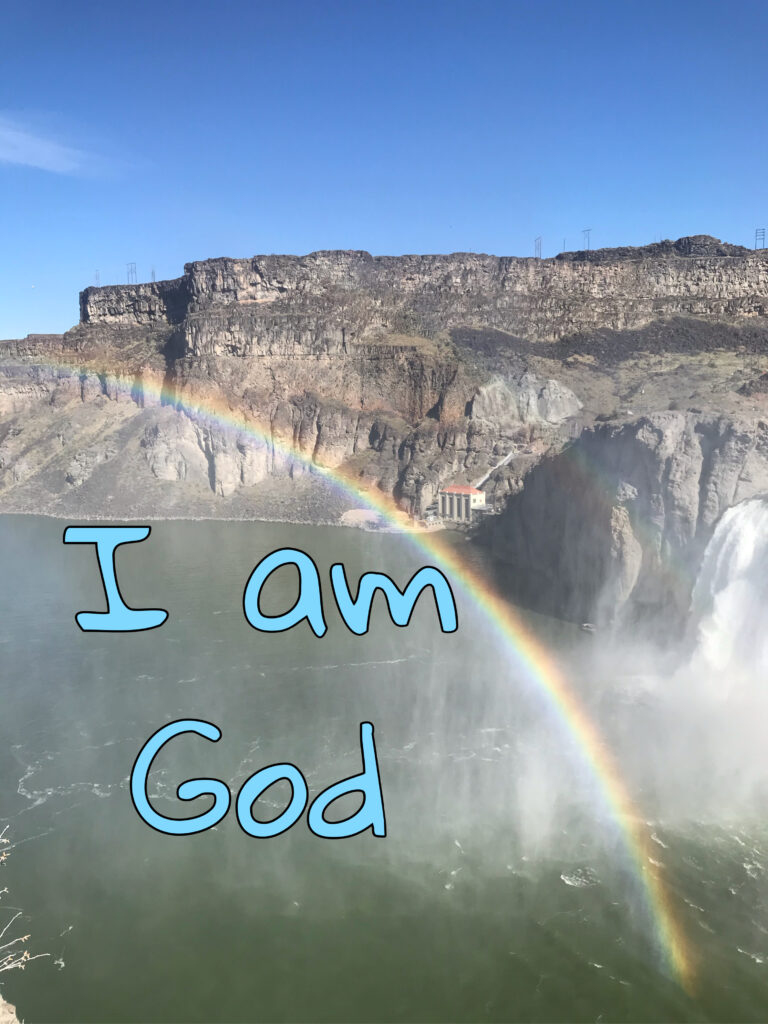 God wants you to connect personally with him so you can be called a friend of God. Connect with God. Do you know God? Have you connected with God lately?
See blog on Mumbling and Mediating on God's Word, for more information on Communication with God.
My intercessor is my friend as my eyes pour out tears to God. Job 16:20
Then you will call on me and come and pray to me, and I will listen to you. Jeremiah 29:12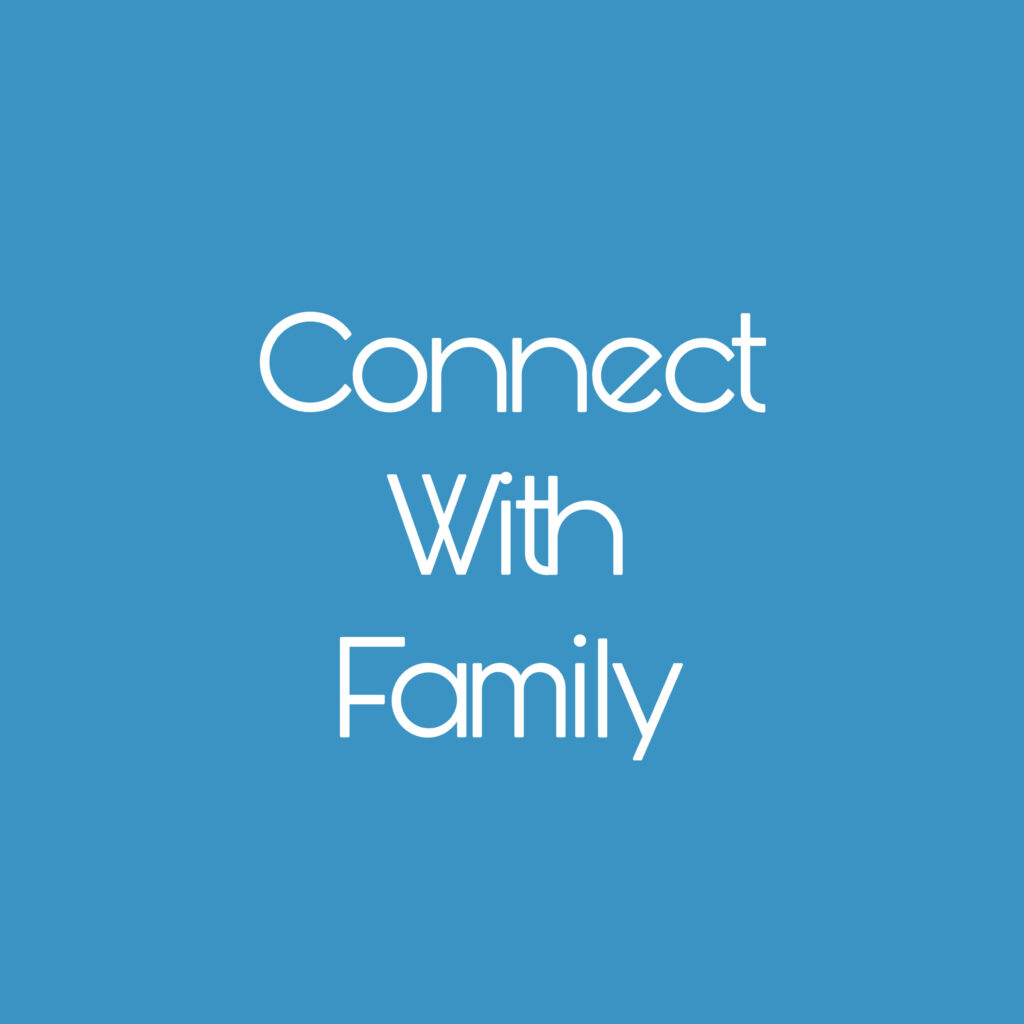 2. Connect with Family
Next, connecting with Family is important.   Especially when you can't spend very much time together. It may be the opposite and you spend more time than you want together.
Spend Time Together
The best way to establish a connection again is by spending quality time with your family. Do activities to make memories and do some fun things together. Do consistent things. These will establish deep memories, such as eating meals together or going for walks together daily. See blog on Savor the Moments in life for time with people.
Forgive
Don't hold grudges and forgive each other in your family as God forgives you. When you wrong someone in your family apologize and ask them to forgive you. Life is not all about you. Humble yourself and know that pride can get in the way of forgiving each other.
One of my kids always needed to be reminded to apologize and ask for forgiveness. I usually tried to model it to my kids and would say, "I am sorry I freaked out at you about the problem we encountered, please forgive me."
Love
Love and Care for your family members. This may be to your spouse, kids, parents, brother, or sister. Remember them with their special days or birthdays and celebrate them. Be kind to them and when you get a beverage for yourself in the kitchen ask if they want one too. What are a few more minutes caring for or serving your family?
Know that you only have your family in your house for a short time, so make an effort to love them and care for them.
Tell each of them that you love them and share hugs. I grew up in a home where we knew we were loved but "I love you" or hugs were not shared easily. After I got married, I made an effort to hug my family and tell them "I Love you".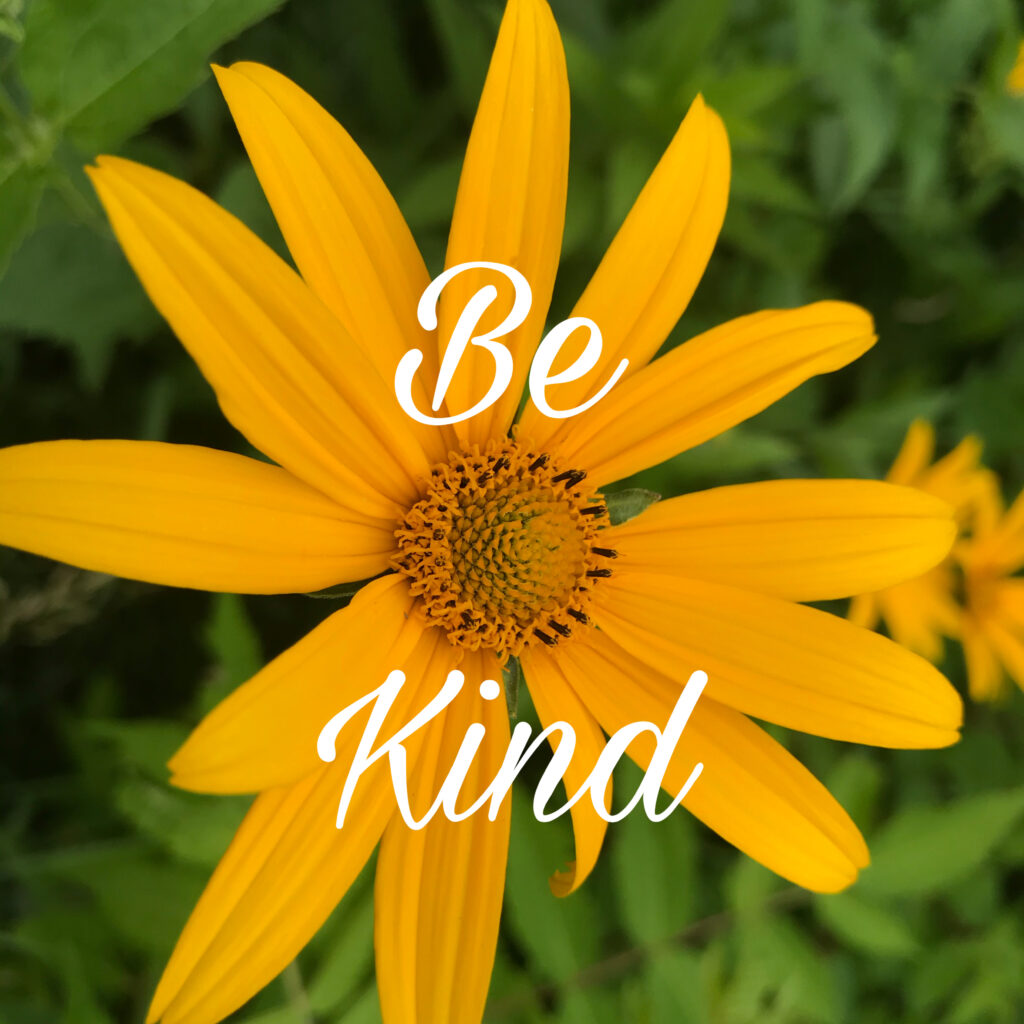 Listen
Take time to ask family members questions and listen to them. Maybe you are the only person who asks them questions or cares to listen to their daily struggles or problems. You don't have to solve their problems or answer their questions, just listen. Sometimes you can give advice, but be discerning about it. They may just want to talk and you will need to listen.
Encourage
Encourage each other and give words of affirmation. My husband is the best at words of affirmation to our kids because this is his love language. He always gives the perfect words to encourage our kids and other family members. What family member doesn't want to hear that you are proud of them or are excited for them?
Pray
Pray for your family. This is for your kids, parents, or siblings. Pray that God is in control of their lives. Pray for a relationship with the Lord and that they would connect with God.
I pray verses over my kids. See blog on praying verses over your kids or grandkids. Pray over your kids before they go to bed and when they leave the house for the day. Pray together with your family and pray for your family. We all need God more than we know and we need to connect with God.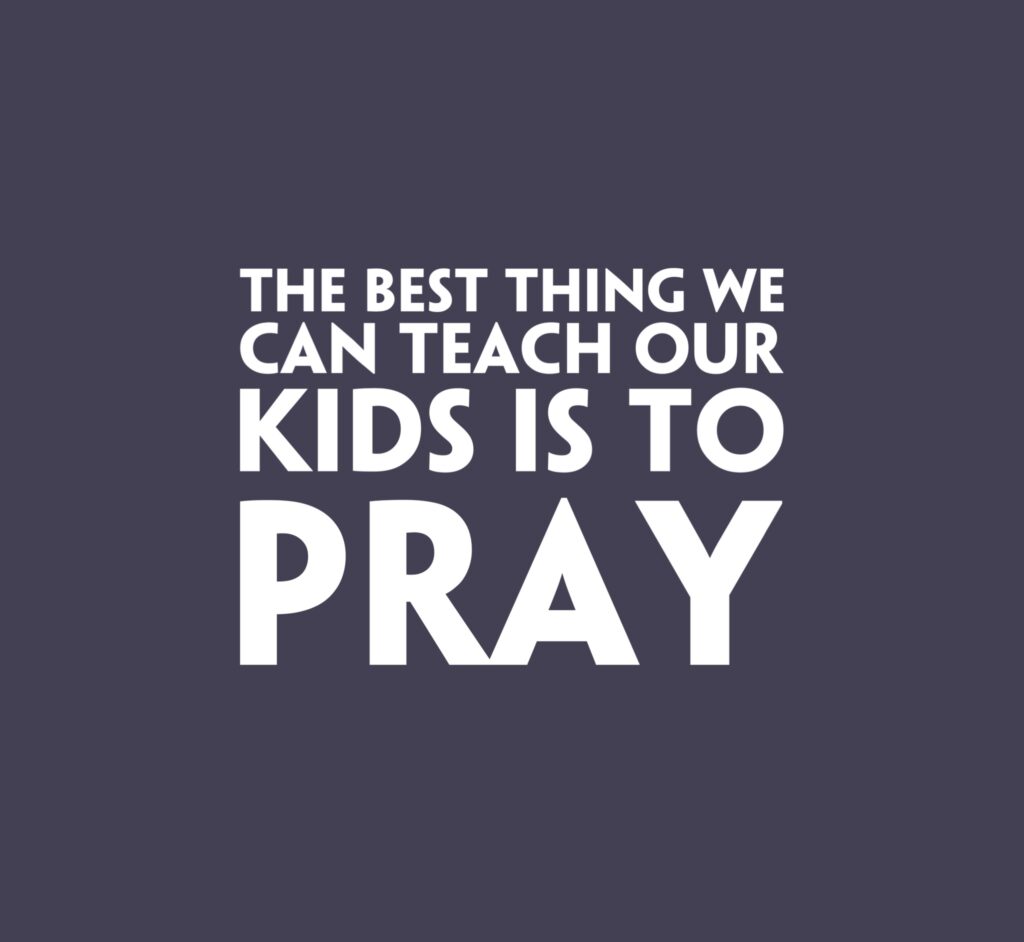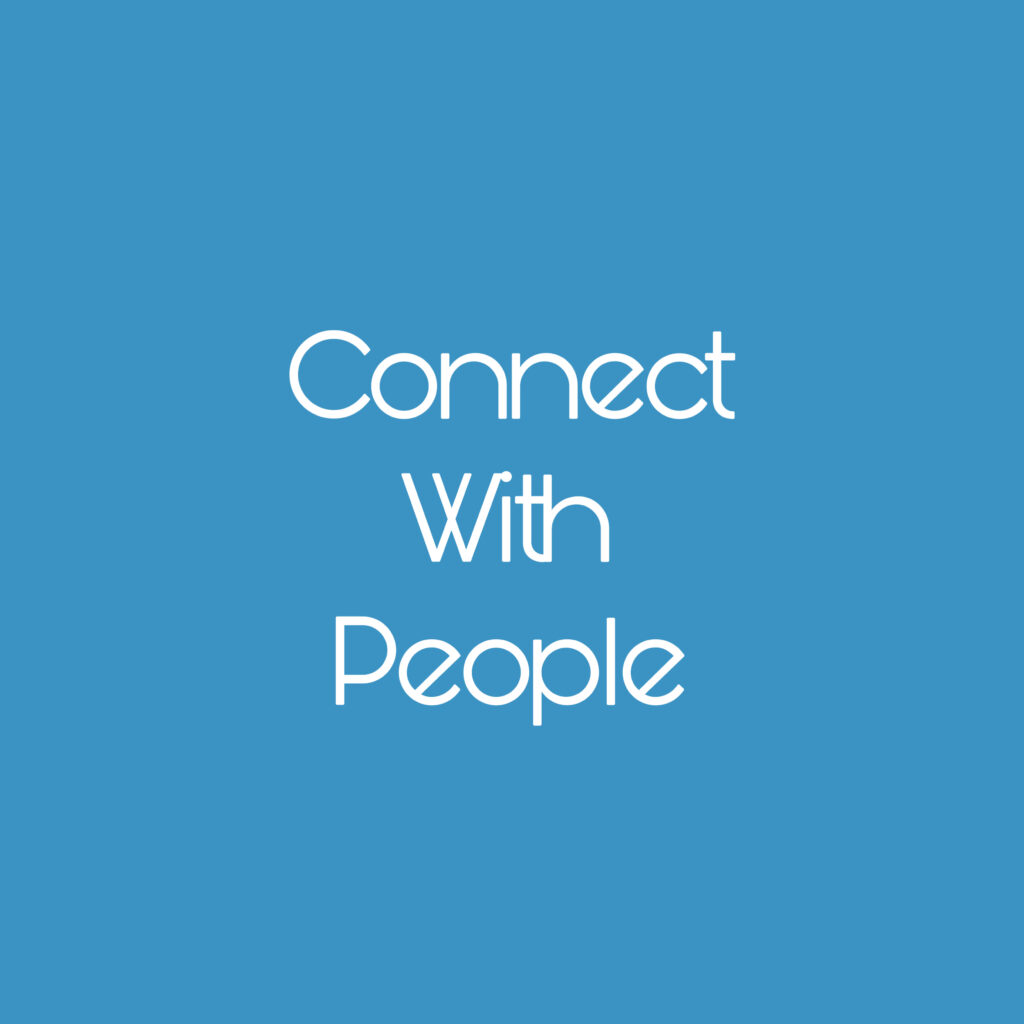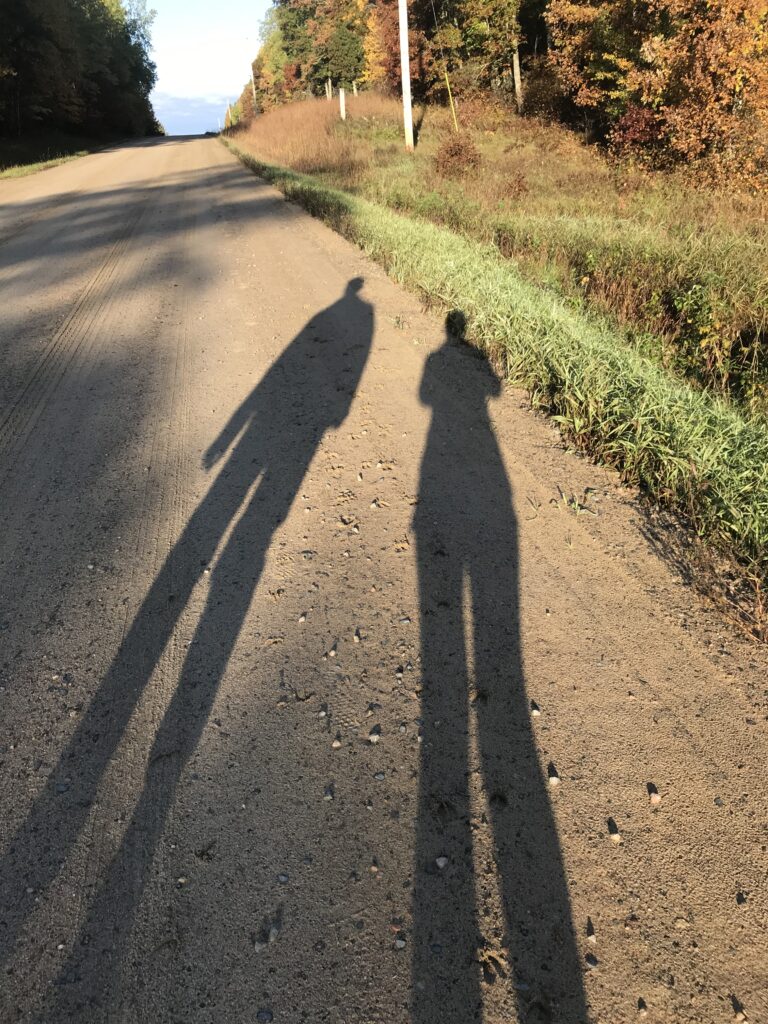 3. Connect with Friends and People
You will not have very many friends and will not get to know people if you don't make any effort. If you stay home all the time and you don't engage with others, there will be no friends and people connection. Even if you would say you are an introvert, you still need some friends and you still need people in your life. (This is hard with COVID, but there is a way.)
Maintain Friends
Maintain your friendships. If you never call your friend or communicate with them at least a few times a year you will lose your degree of connection. Yes, there are those friends you have connected with earlier in life, that you can pick up where you left off. These are the friends to cherish.
We are now staying with our friends from our college years. Time has passed, and we have connected here and there, but picking up where we left off has not been a problem. Living with them for the past month has not been a problem and has been fun for all of us.
If you live in the same town as your friend, then invite them over for game nights, a meal, exercise with them, work on a home project together or give them a call to see what is up. It is such a shame to call them a friend and never see them.
Make sure you are not the only one to be the inviter. The friendship becomes a burden belonging to you if you only do the inviting. Friendship is a two-way street.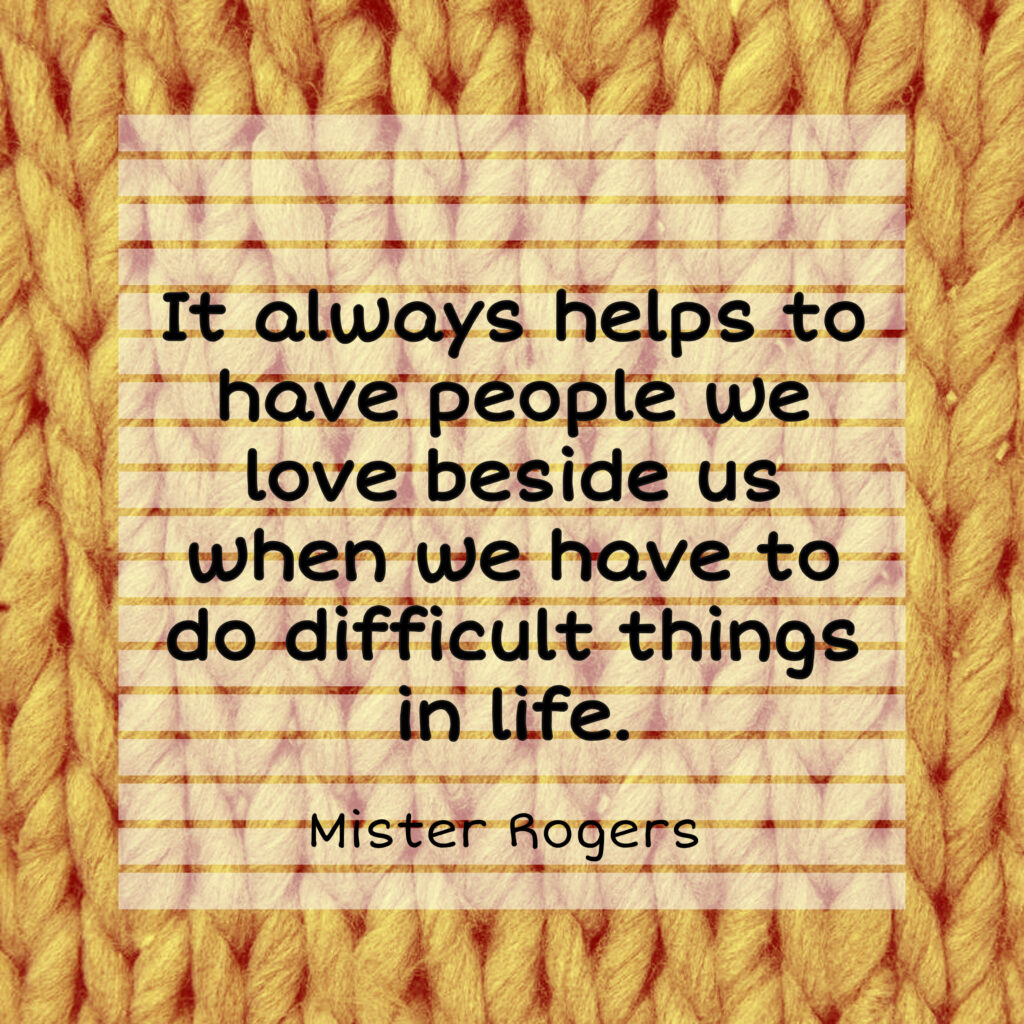 Meet People – Connect with People
Get to Know People. Make an effort to invite people over you have met for dessert, coffee, or a meal. If you don't make an effort to make new friends of any age, you will miss out.
There was a time in our life where we felt like all of our friends kept moving away. If we hadn't been meeting new friends, we would have been left with very few friends. If you need food ideas to make for friends who visit see my blog on Company's Coming Meals.
Be a Friend
Maybe someone out there needs you to be their friend. Or better yet maybe there is someone you need. You can have a variety of friends. Many of my friends have different interests. None of them are like me and have all my skill sets. I love learning from my friends and teaching them new things.
Be Available
Be Open to do things with your friends and be available for some last-minute needs. I love to plan my days but I found out if I can be flexible with my friends and consider their time it's better for our relationship.
Compassion and Prayer
Offer empathy, compassion, and prayer for your friends. Know that they are not perfect and they may be going through some tough times in their life. Pray for them and have empathy for them. Show you care which brings us to offer love and care for them. Assist them with any needs they may have.
Grace and Forgiveness
Finally, extend grace to friends and forgive them. Sometimes the things they do may not make sense to you, but they are not you and maybe they are going through something that you don't understand.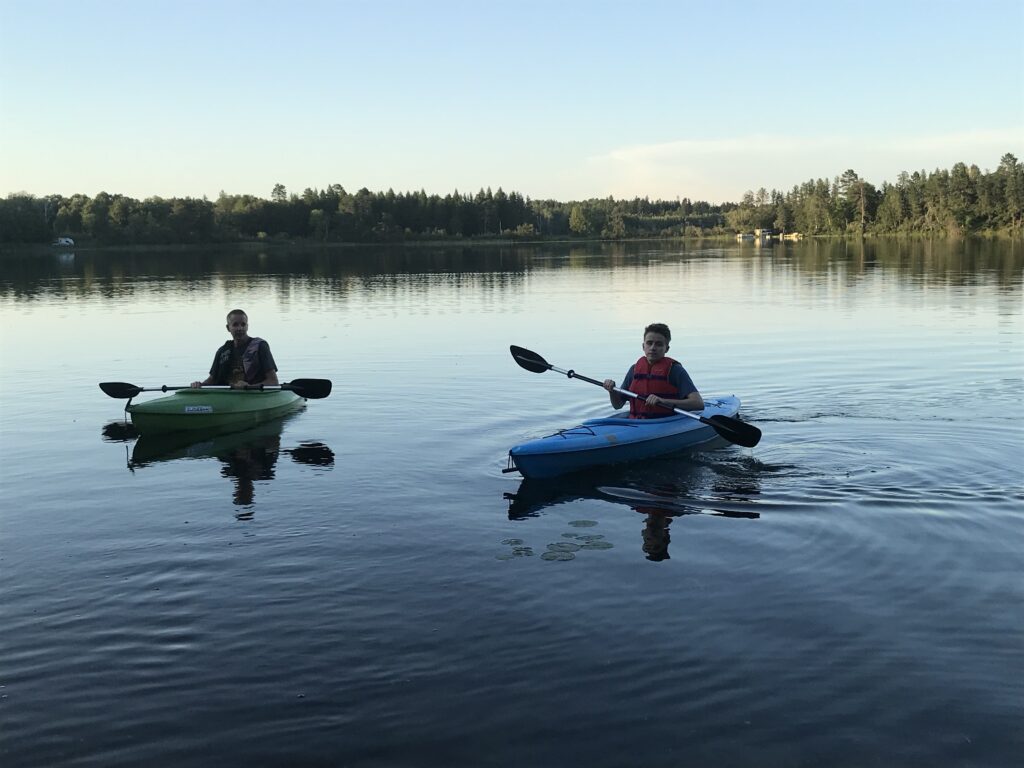 Connecting is an Action
Connecting is an action with people and God and requires listening, and verbal skills. At its best connecting requires respect and an interest in helping others grow and succeed. When connecting, you are sharing similar interests, experiences, and values.
To have a healthy connection at its best remember it involves, time and communication and is others-focused for your and their best interest. Keep learning how to connect with people and God at your best and your relationships will be the way God meant them to be.
If you like reading these blogs and are not subscribed, then go to the bottom of the page and subscribe to the dabillaroundthetable email. You will get an email once a month with links to the blog, and extra tips or recipes. This is a way for you to say, Keep blogging Anna. I make no money on this blog so building my email list is my biggest need to continue writing.