If you want an easy breakfast for your family, a brunch idea, or simply a healthy snack then you will want to try this Korean Breakfast Egg Bread. I first tasted this easy to make bread visiting my cousin last month. Gather at my table as I share her Korean Egg Bread recipe and find out how she makes this breakfast food for her family and friends.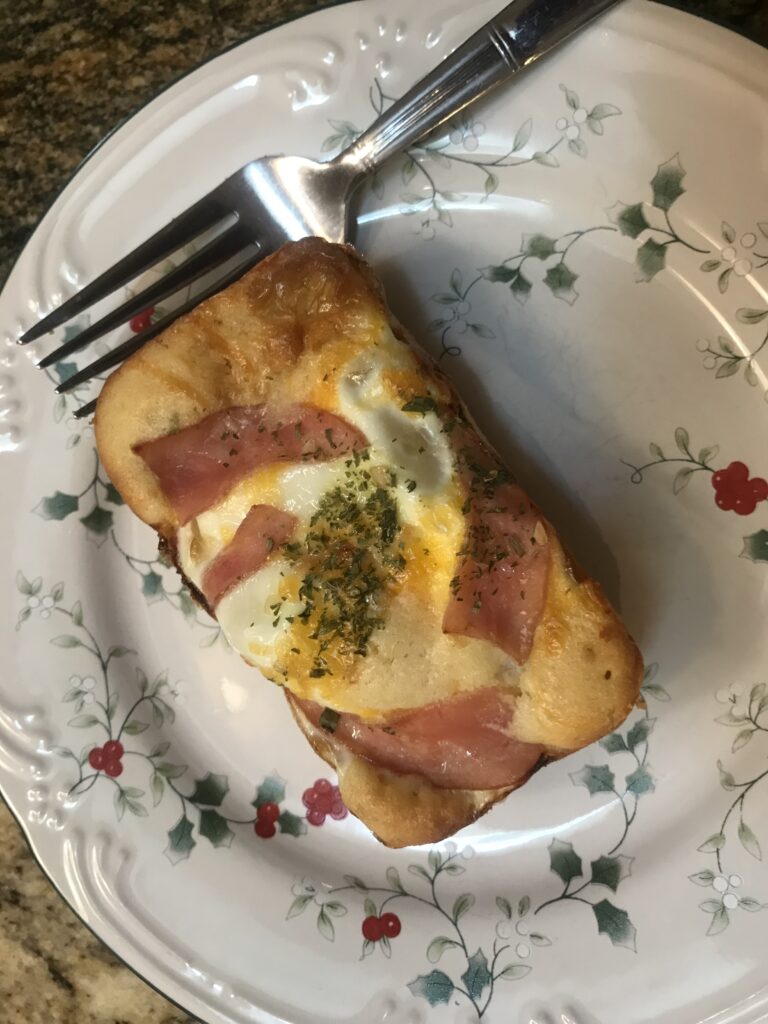 Delicious Easy Egg Bread
I was going to be in town and asked my cousin, Chae Norman if we could stop by and visit. She quickly replied, "Would you like to come for Korean Egg Bread?" "Sold," I said, and in a few hours, we were having her delicious bread, a cup of coffee and I didn't have to stop at a coffee shop or restaurant. Chae is an excellent cook, so you will want to learn how to make this easy bread.
Egg Bread is a popular Korean warm street food called Gyeran-ppang and is usually made with the egg on top of a fluffy sweet and savory bread. The baking pans are usually oval-shaped in Korea instead of rectangular. Chae was excited about the new pan she got from Amazon for her loaves of Korean egg bread. They were a perfect size and easy to use.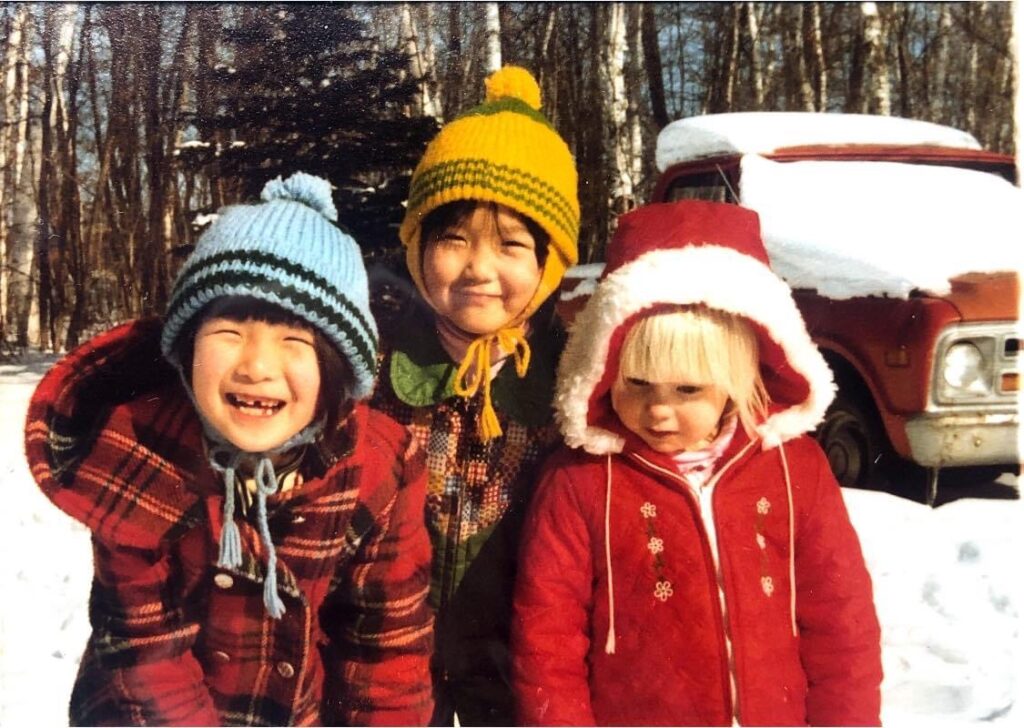 Korean Food and Heritage
My cousin was adopted from Korea when she was two years old and I have known her ever since. As a kid, I thought it was cool to have relatives/cousins with a different nationality than mine. Chae has always taken an interest in her parent's Finnish heritage and her Korean heritage.
Chae and her sister Mia, who also was adopted, have been to Korea to see their homeland and find out their history. Chae visited Korea in 2016 and 2018. It was there in Korea where she tasted this delicious Egg Bread and revised it into her recipe that she now shares with family and friends.
Chae shared other Korean food she enjoys and said: Japchae Bulgogi Hotteoks (Korean pancakes), tteokbokki (rice cakes), Kimchi Galbi (marinated short ribs), Samgyeopsal (Pork belly), samgyetang (Ginseng chicken soup), Kimchi Cucumber salad, Manduguk (dumpling soup), Gimbap (Korean sushi version), and Pajeon (fried pancakes). Here is a link to Korean foods.
Yummy, I would enjoy sitting down to eat these foods all week with her if it took her that long to make them all. She says she and her daughter make these Korean foods together.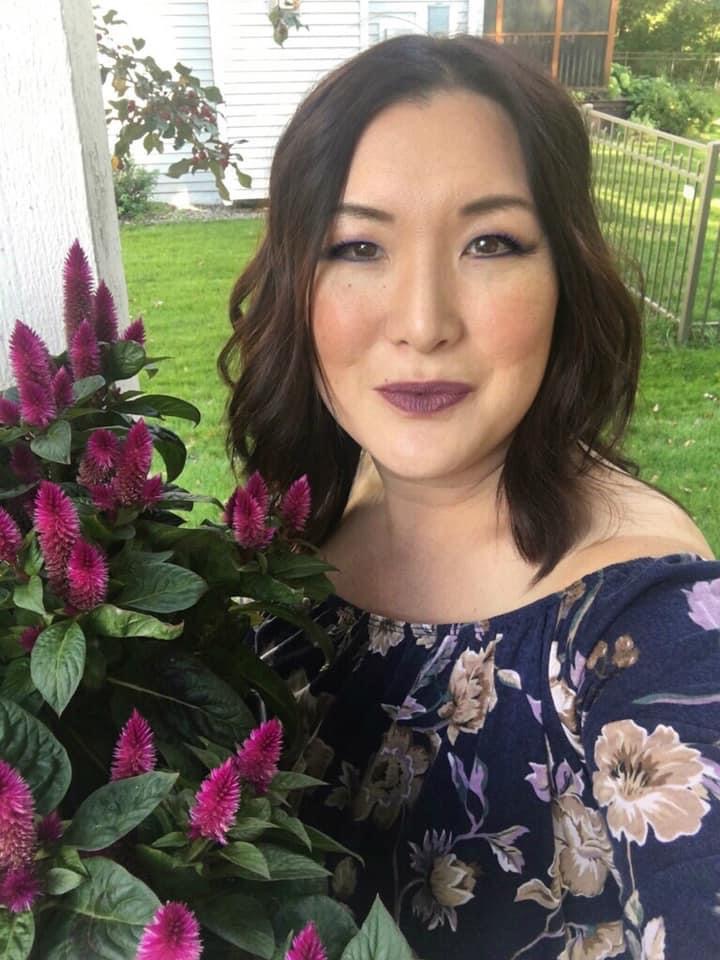 Interests
Chae is multi-talented and enthusiastically enjoys cooking, baking, singing, piano, sporting events, concerts, traveling, her family, and making videos. She shares a clip of herself making this bread on Facebook. Here is her Korean bread cooking demonstration link on Facebook.
Finally, Chae has also been featured singing the Star-Spangled Banner at many Rox Baseball games in her city. Chae is a massage therapist with a variety of interests but loves cooking.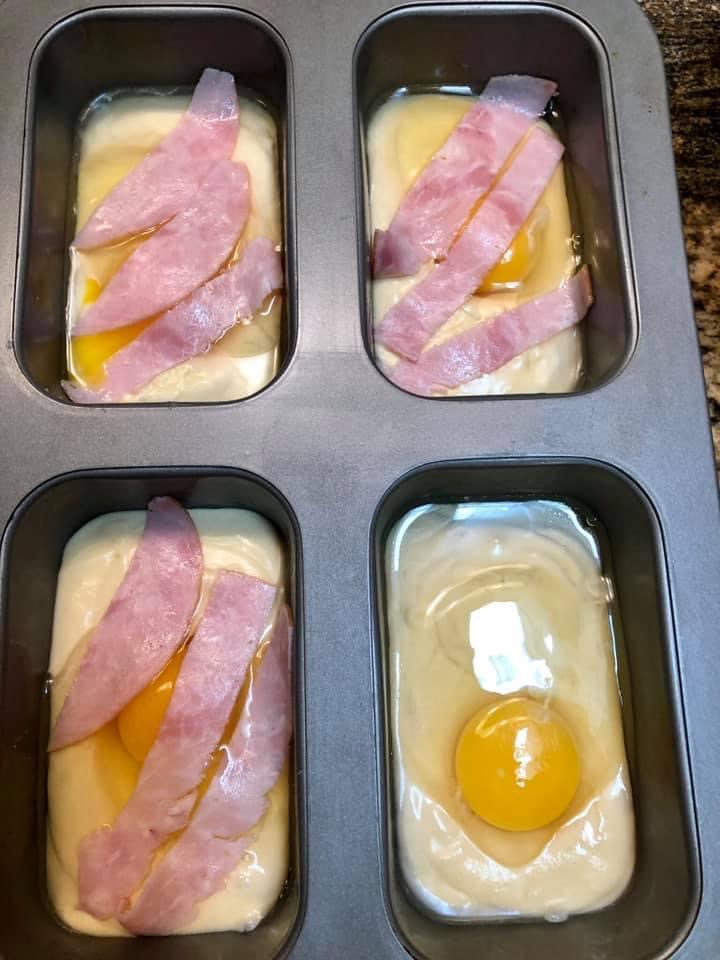 Recipe for Korean Egg Bread
Bread Batter
¾ cup flour
2 large eggs for the batter
½ cup melted butter
1/4 cup sugar
¼ cup milk
¾ tsp baking powder
¼ tsp vanilla extract
Melted butter for coating the pan
Egg and Meat Filling-
6 eggs
1 -2 TBSP grated cheddar cheese per loaf
2-4 strips of thin-sliced Ham or bacon strips per loaf
Parsley, or Herbal blend Spice to taste
Salt and Pepper to taste
Mix eggs and sugar until sugar is dissolved. Add the rest of the dry ingredients and then the wet ingredients and mix well. Coat the pan or you can use large muffin pans, ramekins, or small loaf pans with melted butter.
Next, Pour batter into 6 pans evenly about ¼ full. Top with ham or bacon, and crack an egg into the center of each pan. Add parsley, or herbal blend spice and a pinch of salt and pepper.
Bake at 400 degrees for 15 minutes. Shut off the oven and cook for 5 more minutes. Serve warm. Serves 6.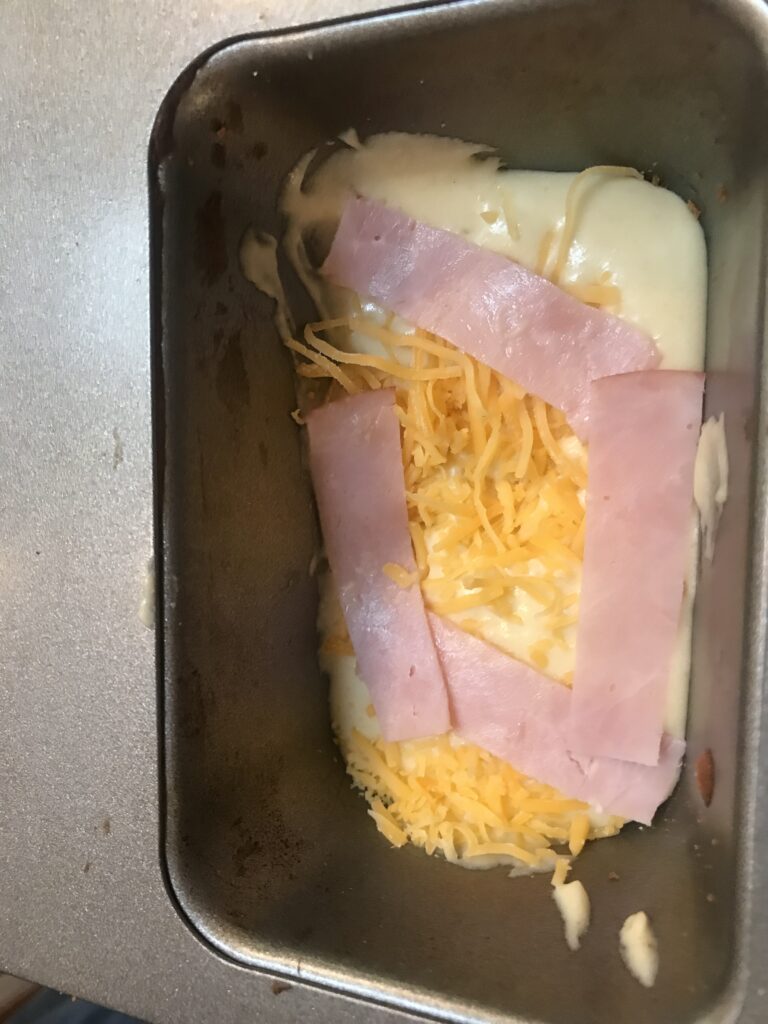 Tips for Making and Baking Egg Bread
6 mini combo loaf pans purchased on amazon. This is a perfect size. Adjust serving size and number of eggs based on the sizes and kind of pan.
If you have extra batter save for another bread. The bread tastes better when there is not too much batter. Only fill ¼ full.
Put ham or bacon on diagonally.
Make an indentation on top of the ham for the egg to rest in a nest. Break eggs separately and gently place them on top. Place extra ham on each side after eggs so the egg stays in the middle.
It takes 15 min to make and 15 minutes to bake and 5 minutes to rest in the hot oven. = 35 minutes
Chae uses country onion chives herb blend instead of parsley
Nutrition Tips
This Korean Egg Bread recipe is a good source of protein and carbohydrates. A good combination to fill you up for the morning. Diabetics should be eating their carbohydrates with a protein to make their intake more balanced.
Cutting the sugar down to 1 Tbsp or less would work if you are trying to cut sugar.
If making this as a brunch serve this with fruit, and coffee or tea. It's that good.
Thank You, Chae
Make, Bake, Eat, and Enjoy with your friends and family for breakfast, brunch, lunch, or a snack. Have fun trying the Korean Egg Bread for breakfast with your family. Thank you, Chae, for sharing the recipe with all of us.
Finally, If you would like some more recipes for Breakfast or brunch check out my recipe blog for Panakuken which is a Scandinavian oven pancake. This was a recipe we ate at home from my Finnish Heritage. Other breakfast foods you can enjoy include my pumpkin puff recipe from my Pumpkin everything blog.
Subscribe to my Dabillaroundthetable Email. Your first email will be a confirmation email and the second email will be my blueberry scone recipe. Please check your inbox or junk box to confirm. Once a month you will get an email with tips, recipes, and blog links. Subscribe at the bottom.