Let's learn about a delicious Pulla a cardamom sweet bread recipe that is great to eat all year long. I love to give as gifts to my neighbors, friends, and family around Christmas. Hang out at my table and I'll share my recipe.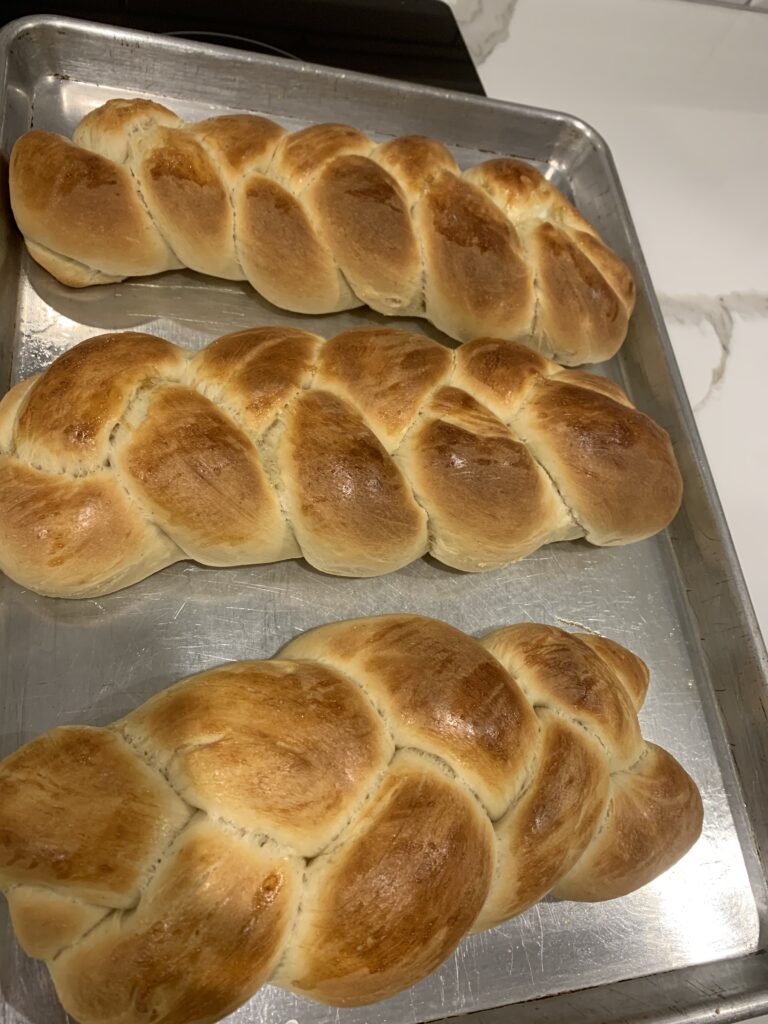 Pulla
Pulla is the name in Finnish for this Cardamom Sweet Bread. Coming from a Finnish heritage my mother would make this bread mainly at Christmas time and give it to her neighbors as a gift. The smell of this bread baking is amazing. When I was in Finland, I had this bread as a standard sweet bread recipe in many homes.
The bread tastes great with coffee for a snack, dessert, or breakfast. One of my aunts now makes French toast with it. We tried it and it is delish. If I don't want to make it and I am in Menahga, Minnesota, I can pick it up at the Menahga Bakery. That was before I moved. They make it all year long and sprinkle the top with large sugar crystals and bake. It makes a nice gift for the person who has everything.
Pulla for Christmas Gifts
I have for many years made this bread for family and friends for Christmas. Many have waited and anticipated my bread each year. I would mark a day off on my calendar in December and write Pulla.
This meant early in the morning I would make 2-3 batches of bread from start to finish that day. I made the dough, let it rise, and formed into loaves, let them rise, baked them, decorated them, and had my kids deliver to the neighbors.
One of my neighbors told me she always cut one slice off to eat and then she would put the rest in the freezer to eat on Christmas. How sweet it that.
Homemade Giving Trend
Somehow my bread started a homemade giving trend and after 20 years of living in the neighborhood, the month of December my neighbors were baking cookies, soups, and loaves of bread and giving them to each other. It was fun to one day come home in December and my neighbor had brought us a plate of cookies or another made us soup. My kids liked the neighbor who always gave us a box of chocolates.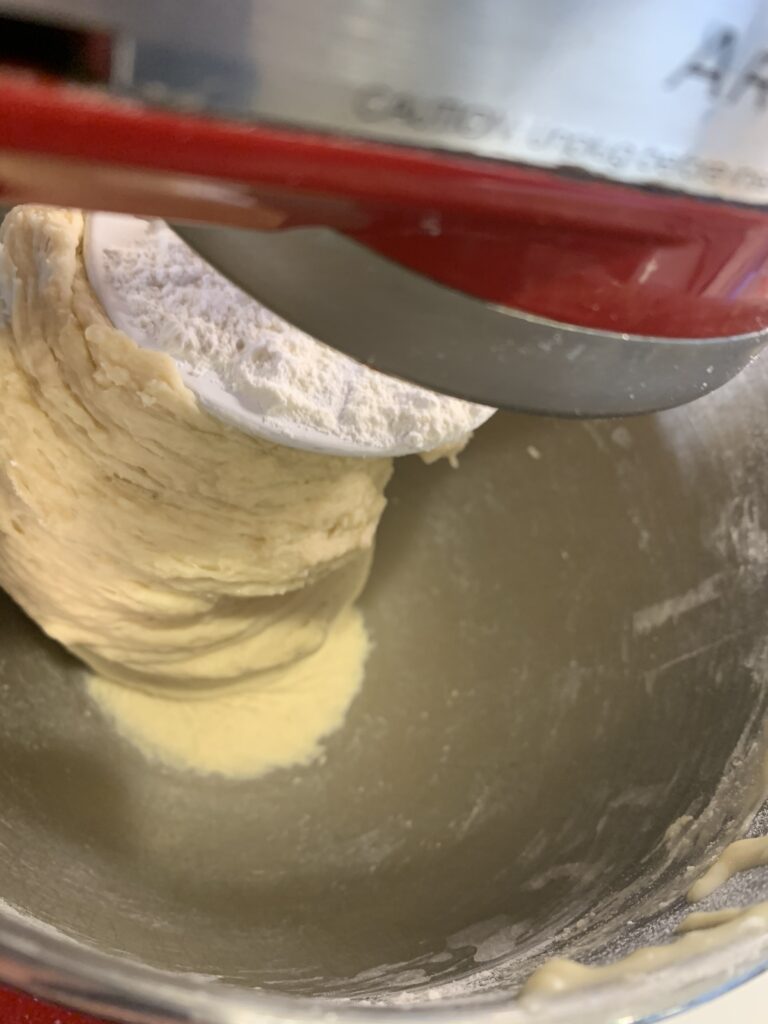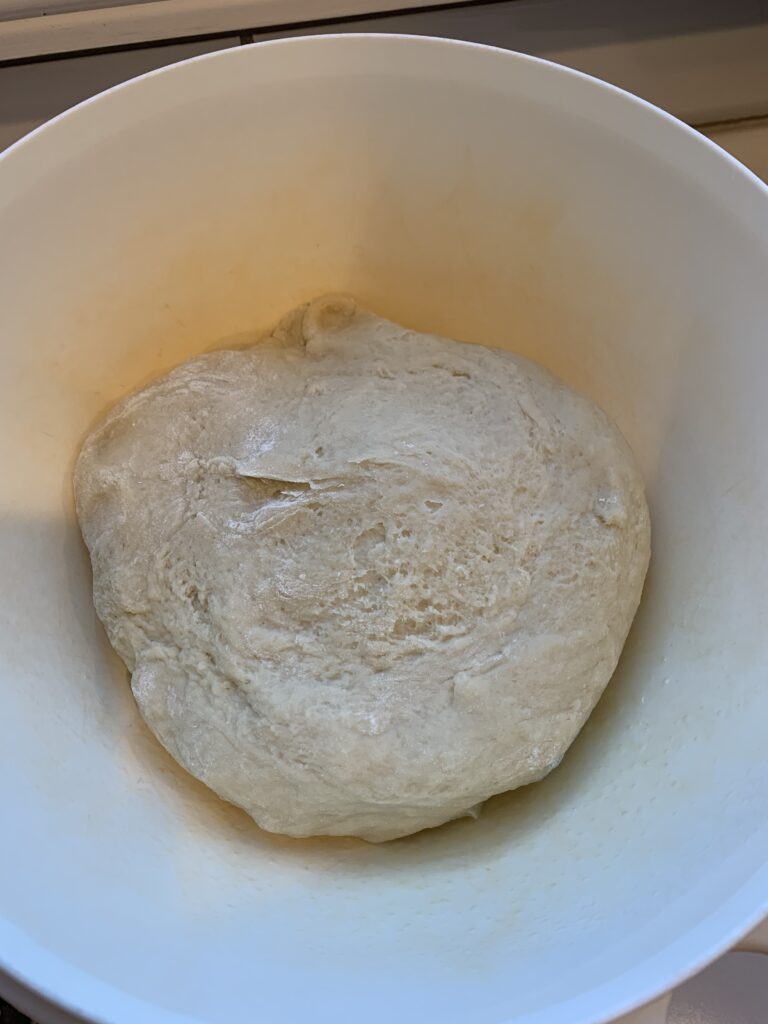 Tips for Making Pulla
When I would make this bread for a whole baking day I found it easier for my bread machine to make the dough and I would do the rest. I cut the recipe to fit a breadmaker, so if you want to double the recipe- go right ahead. This recipe is the perfect size to let your kitchen aid mixer do the mixing and kneading too.
Pulla- Cardamon Sweet Bread Recipe
1 pkg yeast of 2 ½ tsp yeast
½ cup warm water
1 tsp sugar
1 tsp salt
6-ounce evaporated milk
4 cups flour or more as needed
½ cup sugar
1 tsp cardamom (us a good quality brand)
2 eggs
¼ cup butter melted
1 slightly beaten egg white
1 tbsp milk
Dissolve yeast in warm water with sugar and salt. Let stand for 5 minutes. Warm milk and add with half the flour, sugar and cardamom, and eggs. Beat with mixer until smooth and add butter. Stir in the remaining flour with a spoon. Let rest 15 minutes. Turn on a floured surface and knead in more flour if needed until smooth and elastic- 10 minutes.
Place in a greased bowl and cover and let rise in a warm place until doubled 1 ½ to 2 hours. Punch down and divide into 2-3 portions- depending on how big you want your loaves.
Divide each portion into thirds and shape each piece of dough into an 8 to 10-inch-long rope. Using 3 ropes shape into 3 braided loaves. Placed on a greased baking sheet and cover and let rise until doubled 1 hour. (If you want bigger loaves divide into 2 instead of 3.)
Mix egg white and milk and brush over braids. Bake 375 degrees for 20 min until golden. If making in the bread machine add all ingredients in order the machine prefers. Set to dough setting. Take out the bread and shape it into loaves as above.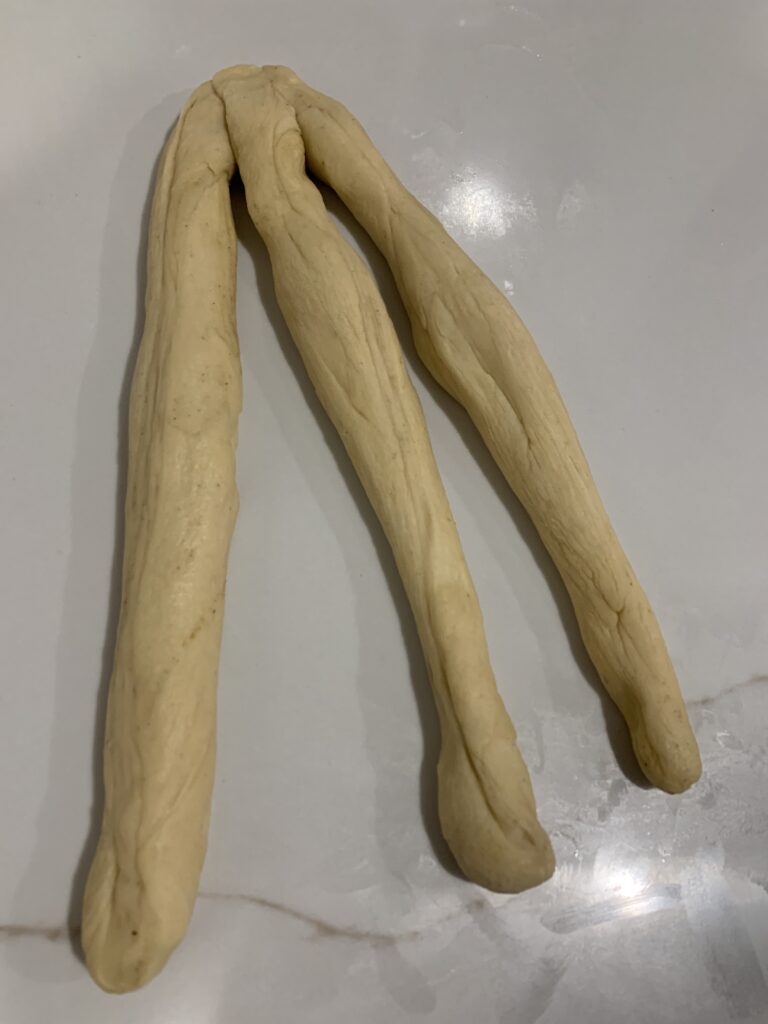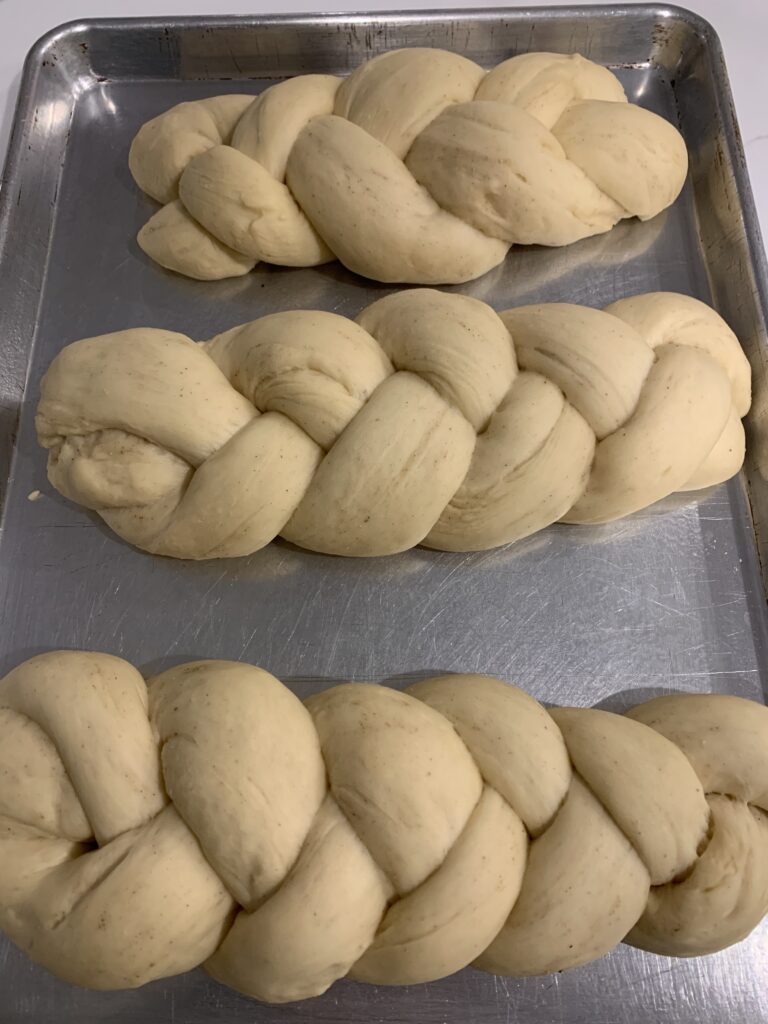 Decorate the Cardamom Sweet Bread
Since I don't put large sugar crystals on top, I usually top with a thin powder sugar frosting made with milk, vanilla, and powder sugar or almond extract. I cut halves of maraschino cherries and arrange them on top to decorate and sprinkle chopped nuts on top or slivered almonds.
This makes the perfect gift to deliver to a neighbor or a teacher. Make this bread and share the love with others. Enjoy Pulla a Cardamom Sweet Bread Recipe all year long.
If you want a Finnish Oven Pancake- Pannakuken Recipe here is the link to that recipe.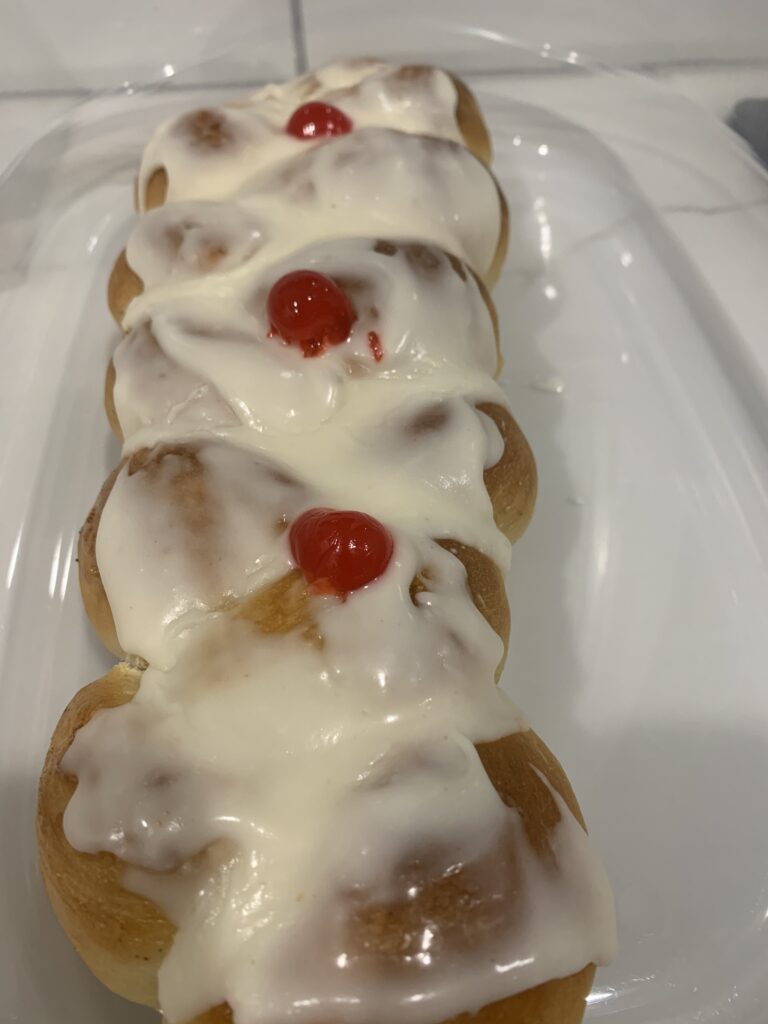 If you would like to subscribe to this blog- sign up at the bottom. An Email will arrive in your inbox once a month with recipes or tips and links to the blogs. Please check your junk box if you can't find the email.