On a chilly windy or freezing day, I love to eat soup.  So basically I could eat it October to April living in Minnesota.  Soup is easy and nutritious and the best part is you have leftovers to eat.  I am sharing some of my favorite soups with you.
Why I like soup:
Once you learn how to make soup, you can make it your own and add your own variations.
Soup is usually low calorie if made with a broth and especially when sided with a salad.
Leftovers can be eaten at lunch the next day or even for dinner.
Freeze some of the soups and use for a day you don't want to cook.
A great way to squeeze vegetables into your diet and is loaded with nutrients.
Make it a day ahead for company. Reheat in crockpot 2-4 hours before eating.
Have the crockpot make it all day or in a half day.
In 30 minutes it is ready when making it on the stove top.
Serve with crunchy sourdough bread and dip it in the soup.  This is the only time I eat bread with a meal.
My favorite soups: Mexican Chicken Soup, Chicken Noodle Soup, Chili, Gumbo Soup, Wild Rice Soup, Tomato Basil Dumpling Soup, Lentil Vegetable Soup.  If it's a soup, Ill eat it!
My Favorite Soup Recipes to Share: 
Mexican Chicken Soup
1 tsp cumin
1 tsp chili powder
½ tsp cinnamon
2 tsp oil
2-3 cups cooked chicken
1 onion chopped
4 tsp minced garlic
6 cups chicken broth
3 cups Zucchini Chopped (or substitute green beans)
1 ½ cups Frozen Corn
¼ tsp salt if needed
¼ tsp dried oregano
1 14 ounce can diced tomatoes
Add ½ tsp sriracha or 1 can diced tomatoes with green chilies if you like your soup spicy. I have to cook less spicy for my kids.
½ cup Shredded Monterey Jack cheese for garnish
Combine first four spices with oil on medium heat in a large dutch oven.  Add onion and garlic and sauté. Add chicken and broth.  Add the rest of the ingredients and simmer for 20 minutes.  Ladle in bowls and Garnish with cheese.
Chicken noodle soup: You can use Zuchini/Zoodles in place of the Noodles for a low Carb soup. I shared the Recipe in the Chicken on the Menu Blog Link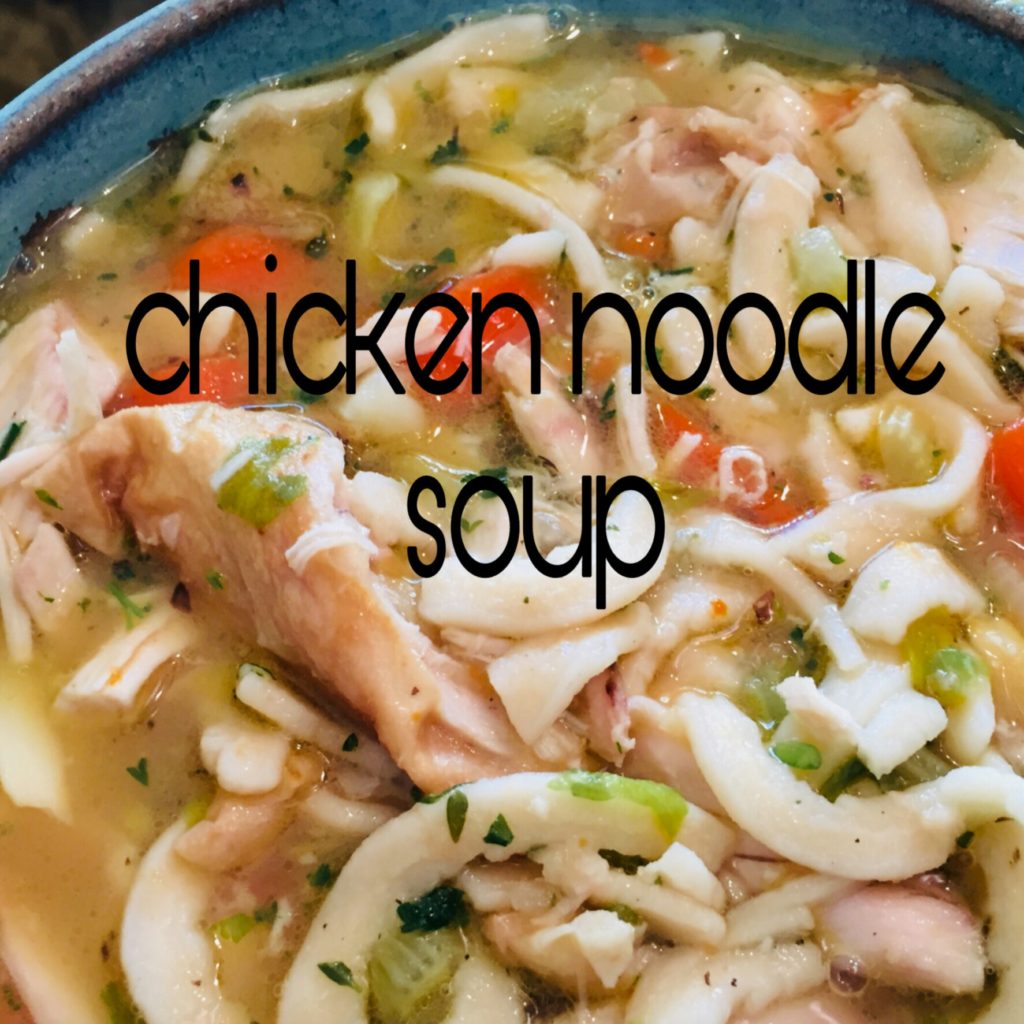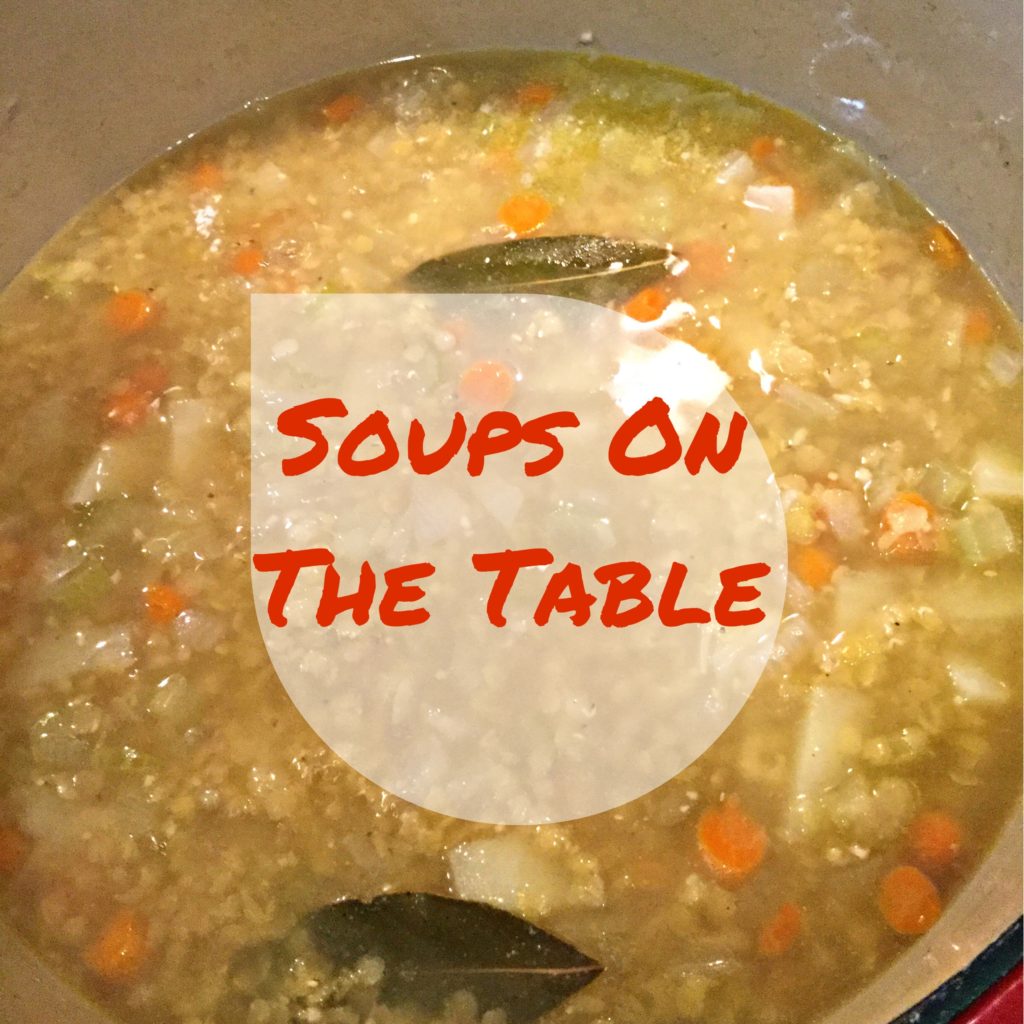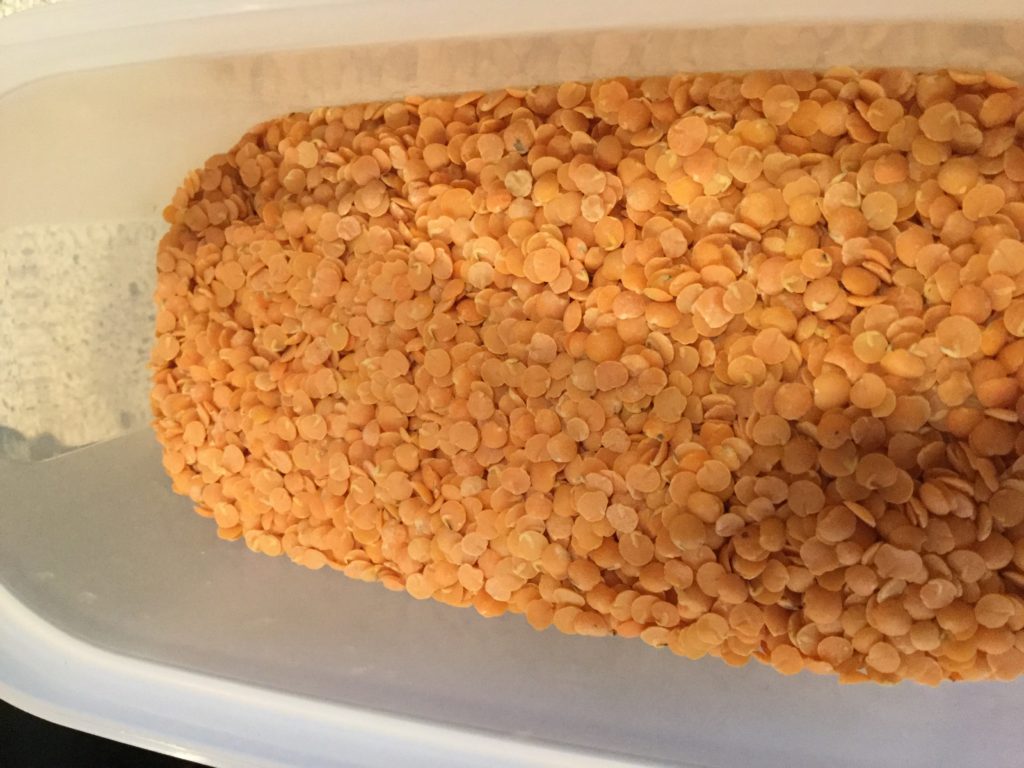 Lentil Vegetable Soup
This is great if you are on a budget and eating healthy or eating vegan.
1 cup dried red lentils
1 medium onion chopped
2 tsp minced garlic
2 celery stalks chopped
2 large carrots chopped
2 medium potatoes cubed
1 tbsp olive oil
6 cups chicken or vegetable stock
2 bay leaves
Salt and pepper to taste
Chop vegetables.  Heat oil in stock pot and add onion and garlic to sauté.  Then add Celery, carrots and potatoes.  Add the stock and bay leaves and lentils. Stir and bring to boil. Simmer and cook for 30 minutes until lentils are tender. Add salt and pepper to taste and serve with Crunchy bread or crackers.
Makes 6-8 servings
Soups on The Table Part 2 with more recipes will be continued in a future blog.
I usually make soup once or twice a week and the leftovers fly out of the house for lunches at work and school and of course home.
Enjoy the goodness of Soup.