Over the years, our Christmas menu has varied from year to year. We make something our guests enjoy or something my husband loves. The meal I'm sharing at my table today is my favorite Christmas Day meal. It's easy to make and full of nutrients. Give it a try.
If you ask at least one of my kids, they would probably tell you that at least one of us has had this menu for their birthday too. Maybe you decide you need to go traditional instead, then try this for the New Year, or for a birthday meal.
Christmas Meal Menu
You've got it- my favorite Christmas meal includes salmon. Included in this meal are pesto pasta, cooked veggies, and a salad. This meal provides you with Omega 3 fatty acids, Vitamin C, B, and A, potassium, magnesium, and fiber to name the larger nutrients.
This meal is not fat-free or carb-free but is a lower-calorie meal than some other options out there for Christmas. Remember it is all about portion sizes.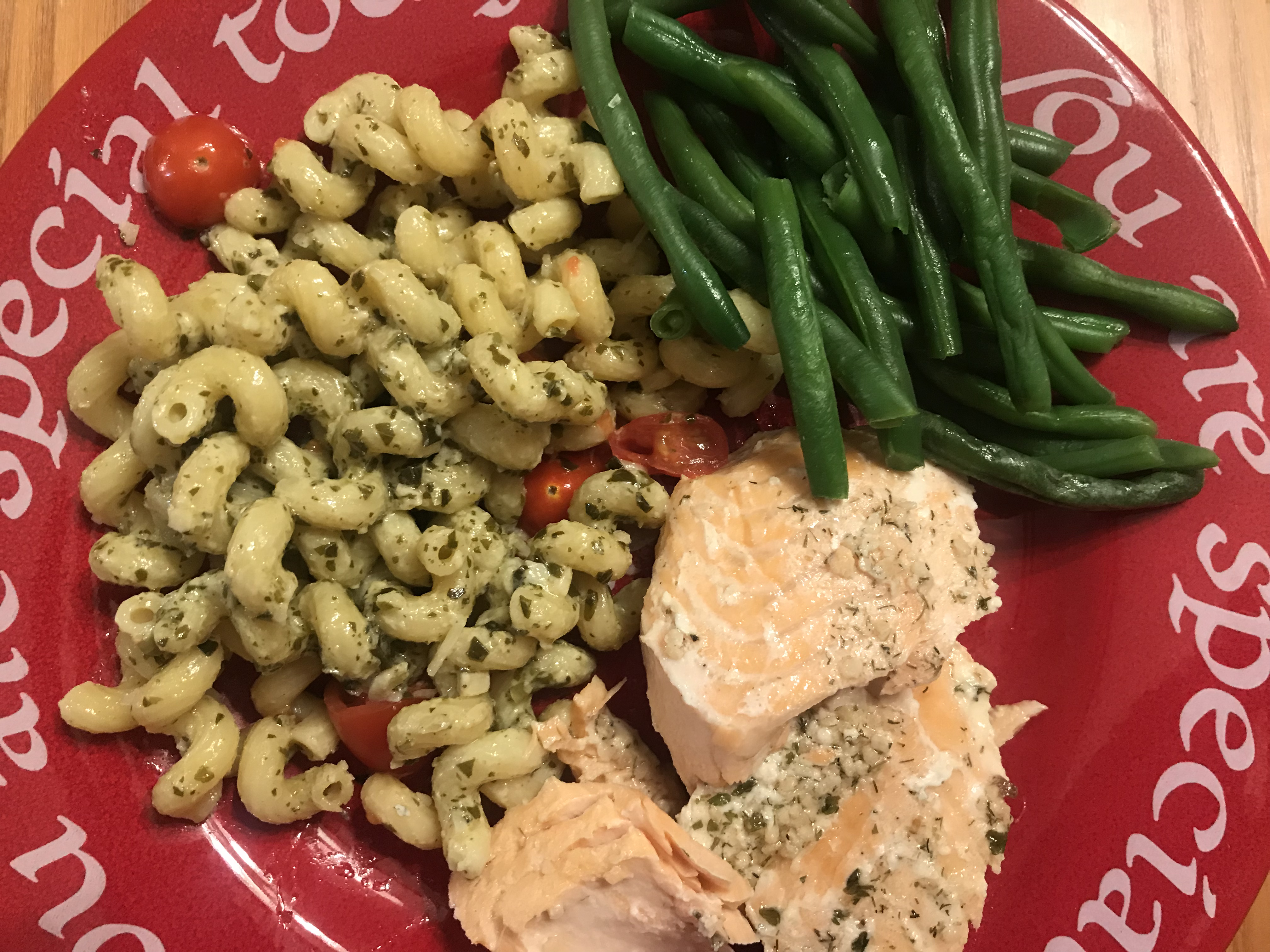 Salmon-
I would purchase a wild-caught salmon for the best nutrients and bake it in the oven.
Here is a basic recipe- feel free to experiment with a variety of seasonings or use your own favorite way to cook Salmon. I cook it differently every time I make it.
1 tbsp parsley or dill weed
½ lemon squeezed
3 tbsp grated parmesan cheese
Sea salt and pepper to taste- pinch.
Place salmon skin down on an aluminum foiled baking pan. On top of salmon squeeze ½ of lemon over salmon. Spread evenly over salmon, then salt and pepper and parsley or dill weed and parmesan cheese.
Preheat oven to 400 degrees. Bake for 15-20 minutes or until the fish is flakey.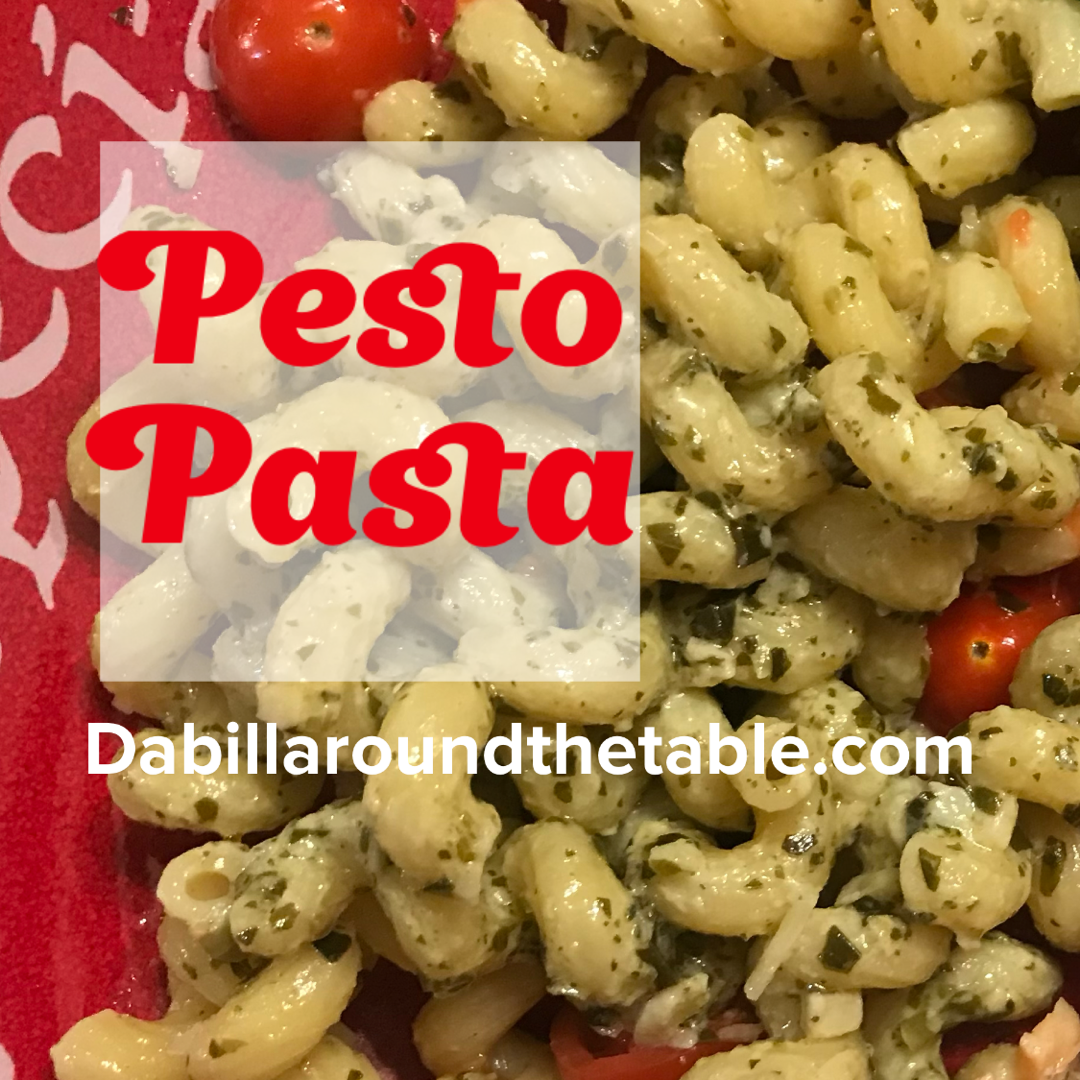 Pesto Pasta
1 16-ounce pasta cavatappi (pigtail pasta)
½ cup whipping cream or heavy cream
¼ to ½ cup pesto- depending on brand and concentration
½ cup parmesan cheese
¾ cup chopped grape tomatoes
Boil pasta until al dente. While boiling pasta mix whipping cream, pesto, and parmesan cheese until hot and melted. After the pasta is drained. Pour sauce over pasta and add tomatoes and stir until tomatoes are warm. The pasta is ready to serve. Top each serving with 1 tsp parmesan cheese.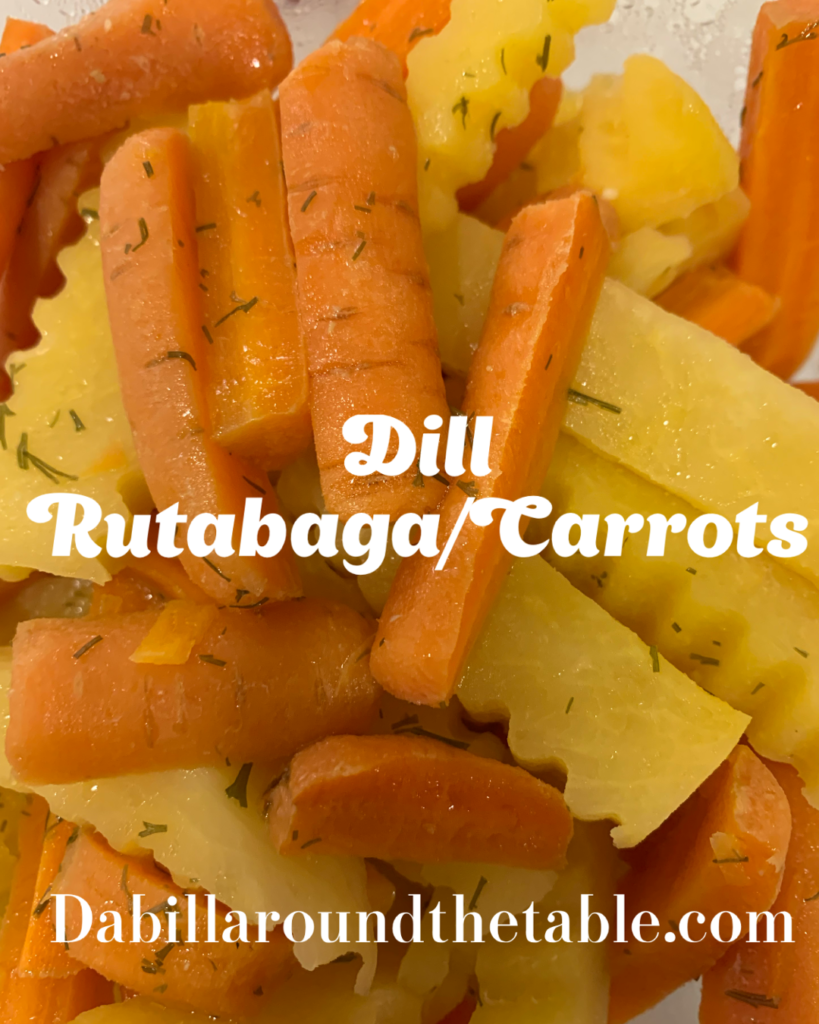 Rutabaga/Carrots
½ medium rutabaga julienned or cut into long sticks
5 medium carrots julienned
½ cup chicken broth
1 tbsp butter
1 tbsp brown sugar
1 tbsp lemon juice
¼ tsp dill weed
Dash salt
Boil rutabaga and carrots in broth. Reduce heat and simmer for 10-12 minutes. Do not drain. Add the rest of the ingredients and cook for 3 minutes. The taste is amazing and what a great veggie to jazz up for Christmas.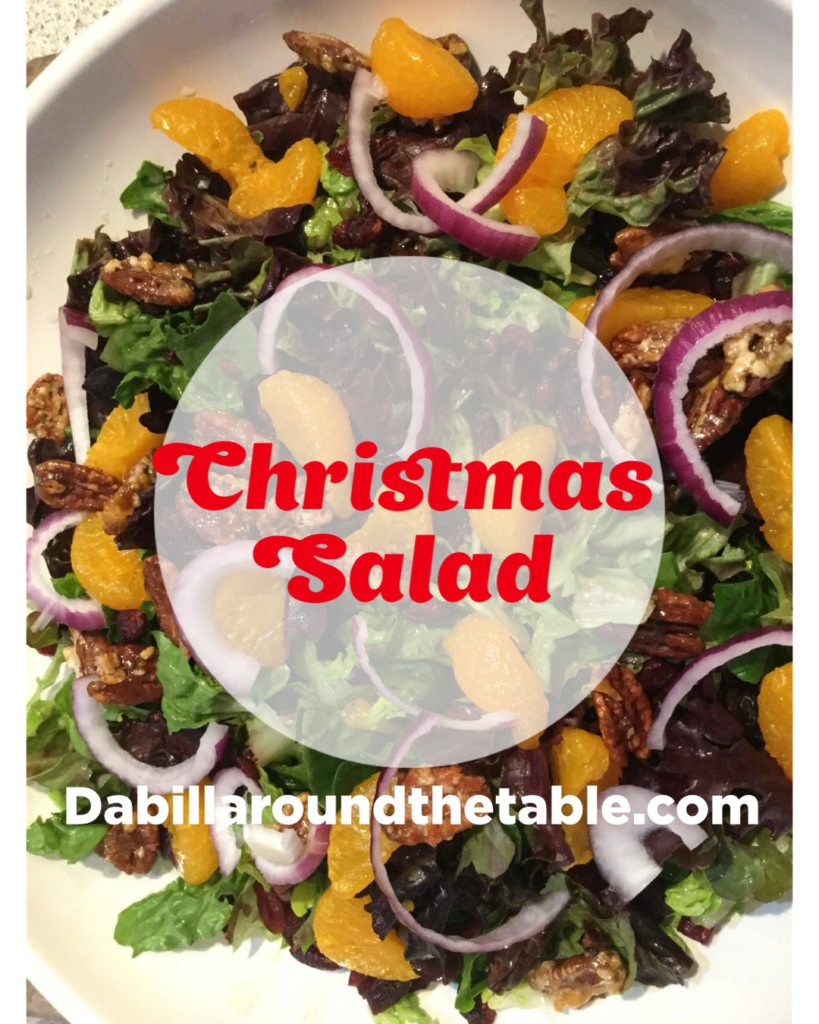 Christmas Salad
I have sometimes made a Caesar salad with this meal if it is for one of my kid's birthdays but at Christmas time I make this salad because it is colorful.
¼ cup EVOO
¼ cup red wine vinegar
1 Tbsp maple syrup
1 tsp Dijon mustard
Pinch of salt and pepper
½ cup pecan halves and 2 tbsp. Sugar – carnalize sugar and pecans over medium heat until caramelized and let cool
4-6 cups Romain Leaf or artesian leaf lettuce
1- 11 ounce can mandarin oranges or fresh- 3 peeled into wedges
1/3 cup craisins
1/3 of a thinly sliced red onions
Mix dressing, place lettuce in a bowl with oranges, craisins, and onions, and toss.  Add cooled caramelized pecans.  Toss with dressing just before serving or serve the dressing on the side.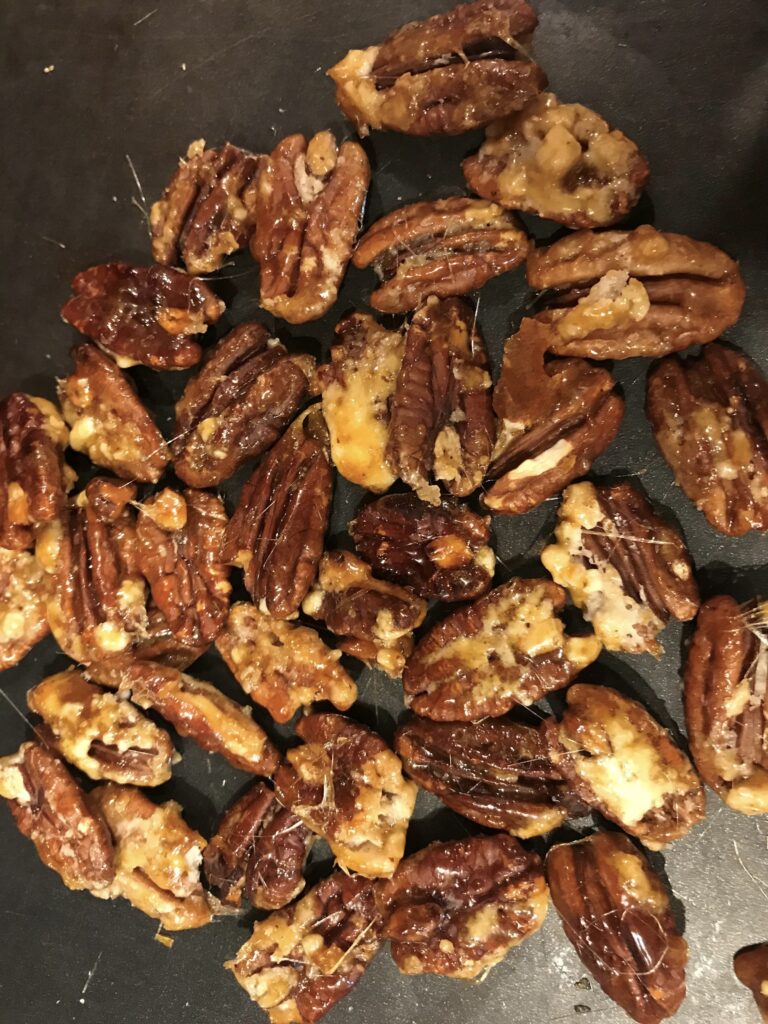 Maybe you won't make this your whole Christmas menu. I hope you try at least one of these recipes this Christmas. If you are looking for a dessert, here are links to the egg nog dessert and my hot fudge recipe. Enjoy my favorite Christmas Day Meal.
Sign up for dabillaroundthetable email. Once a month it will arrive in your inbox via email. Sign up at the bottom and check your junk box. Each month you will receive links and recipes or tips.