Pizza, Pizza, Pizza- so many kinds and varieties to enjoy. I enjoy making pizza at home and can make it quicker than ordering and getting one delivered. Learn how to make a BBQ pizza and then eat it at your table with your family. BBQ Pizza Recipe Ready for the Family in 30 Minutes.
If you love pizza you may want to check out my past blogs on Thai Pizza and The Best Taco Pizza. These are our family favorites and BBQ Pizza is one more to add to the list.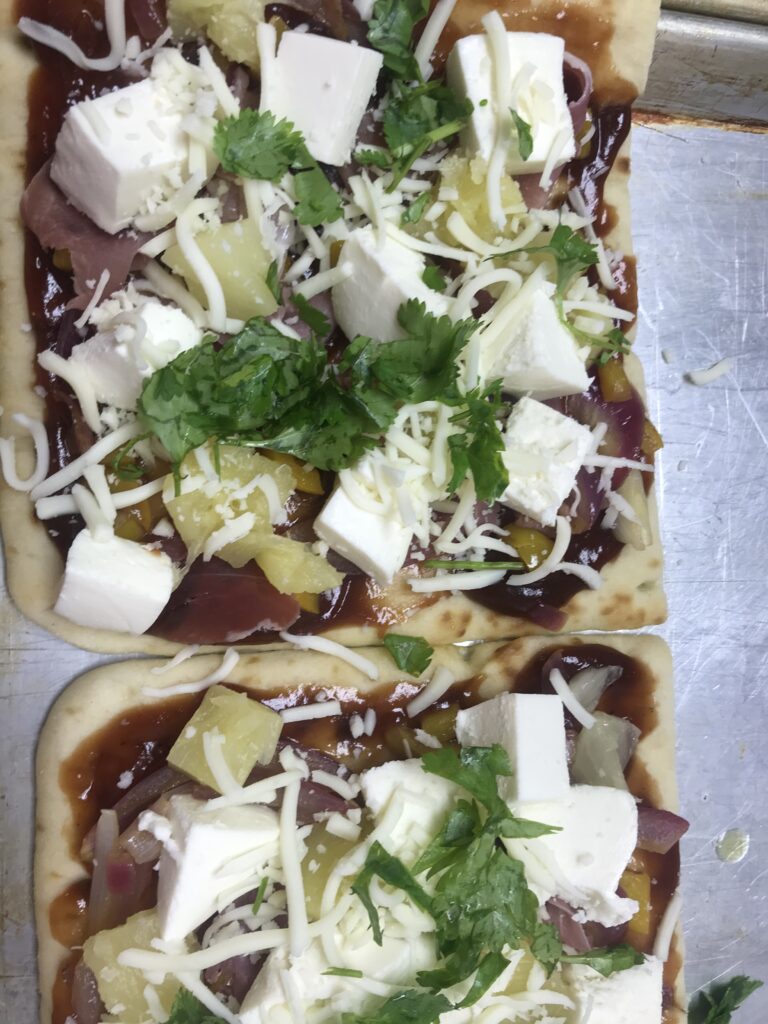 To make pizza quickly you'll have to plan and have the ingredients on hand and ready.
Pizza Crust
If you would like to make your own crust, go to my Taco Pizza blog to get the recipe for a homemade crust. This crust can be thick or thin, depending on how thin you roll it out.
You can also buy 3 mini pizza rounds at Aldi for thinner crispier crusts. For the BBQ Recipe, I buy an Artisan Flatbread from Aldi's.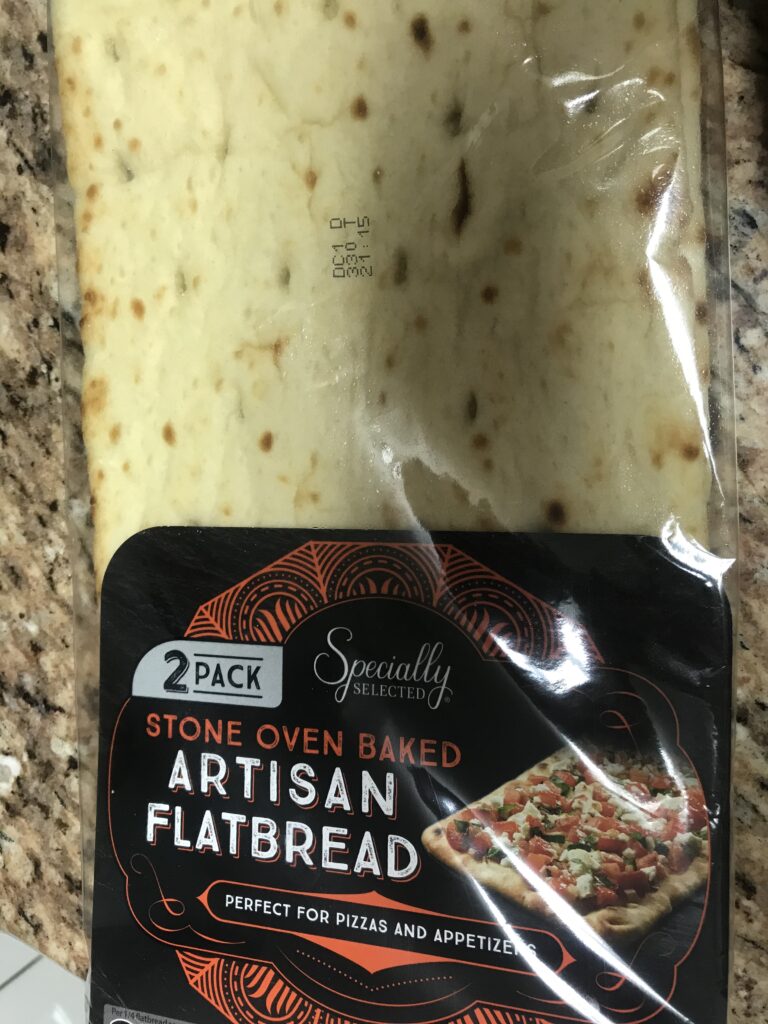 ---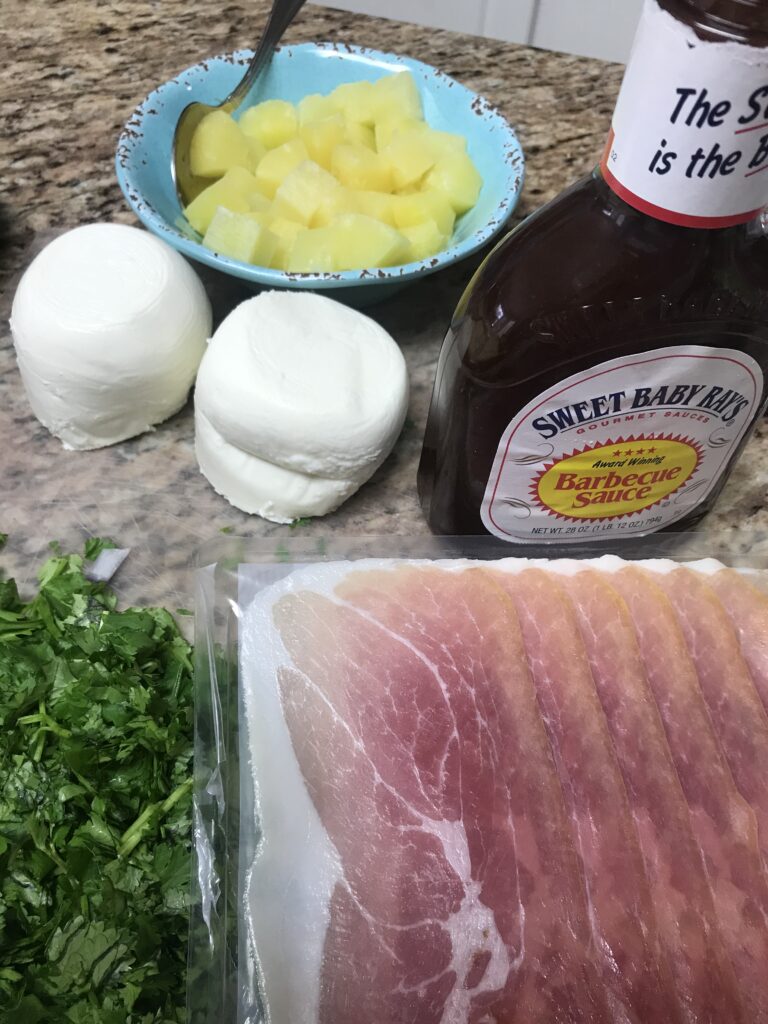 BBQ Pizza Recipe
1 package of Aldi Artisan Flatbread. There are 2 crusts in a package.
1/4 bottle of your Favorite BBQ sauce
1 yellow, red, or orange pepper sliced
1 red onion cut into slices
1 TBSP Olive Oil
2 TBSP Red Wine Vinegar
½ cup chopped cilantro
1/2 pkg of prosciutto cut into small pieces or 1 cup diced cooked chicken breast
½ cup pineapple tidbits
1 cup mozzarella cheese or 1/2 pkg fresh mozzarella cut into small pieces
Sauté pepper slices and onion slices in olive oil in a pan. After 4 minutes add red wine vinegar and sauté for another minute. Put aside for topping the pizza.
On the two crusts divide the BBQ Sauce and spread on top of the crust evenly with a spoon. Next, add the sautéed pepper/onion mixture. Top with prosciutto or chicken, cilantro, pineapple and finally add the cheese to the top.
Bake at 425 for 12 minutes or until cheese has melted and crust is crispy.
Cut the flatbread BBQ Pizza in half and serve. Serves 4.
Note: if you love any of the above ingredients adjust the recipe with more of your favorite.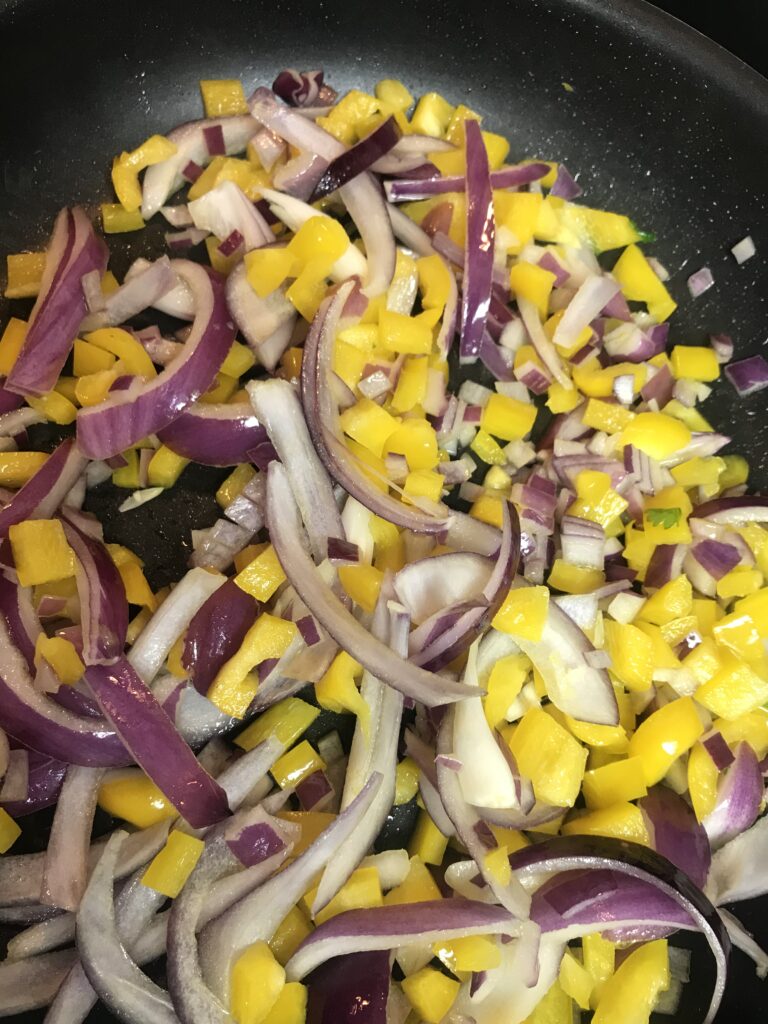 ---
Plan Ahead for your Home Made Pizza
I want you to love making your pizza with family or friends. Purchase your ingredients ahead and this pizza is ready in 30 minutes. Try this variety of pizza as you make the BBQ Pizza Recipe and gather at your table with your family for pizza night. Enjoy the BBQ Pizza Ready in 30 minutes for the Whole Family.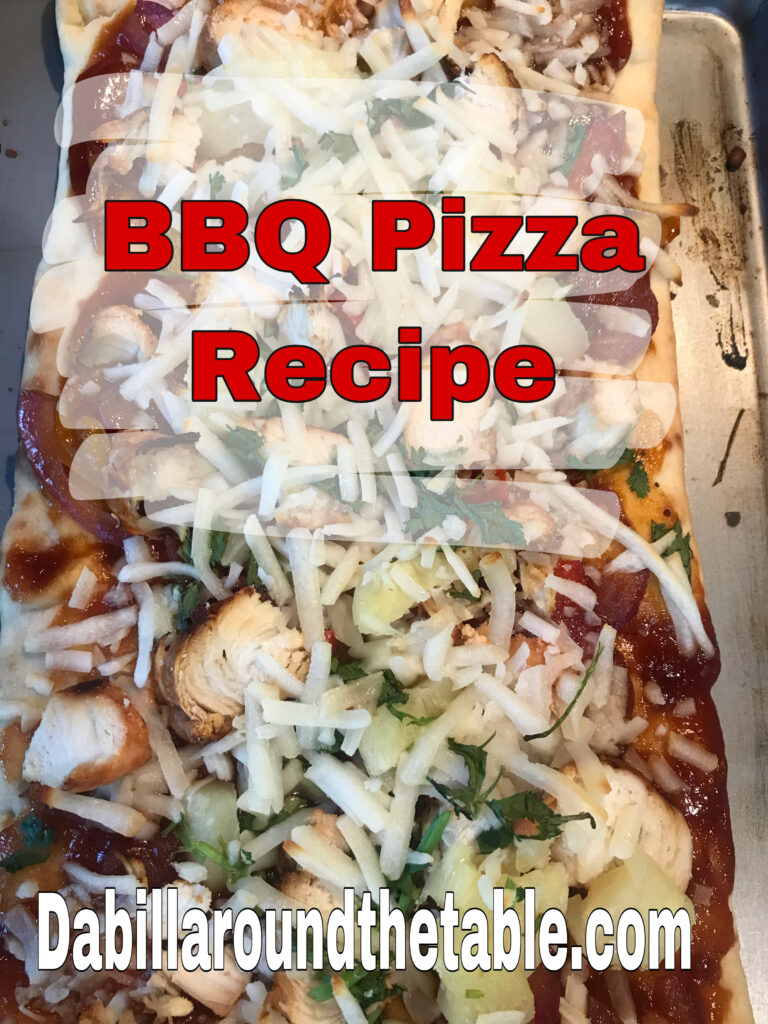 Subscribe to Dabillaroundthetable Email at the bottom of the blog. Never miss a blog with this once a month Email. Every month you will get the blog links and a recipe or a tip. Check your inbox or junk box to confirm. My scone recipe will be waiting for you in your inbox when you confirm.