Traveling can be tricky if you want to make your own food and eat healthily. In this traveling sabbatical, I have found some easy meals and recipes that I make for ourselves and others at Airbnb's.  These recipes and meals can come in handy for traveling and home. 
Costs
During our travels, we stay at Airbnb's that have a kitchen or half kitchen available to cook our meals. We do go out to eat when we travel from state to state or once a week to check out the local places. We find we can eat 19 meals a week for about $120 for two of us. Eating out can cost $12-$30 for two people a meal depending on where we eat.
Note with the closing of restaurants in the past 2 weeks, we have not been affected since we do most of our cooking. If we must eat out, we use the drive-through.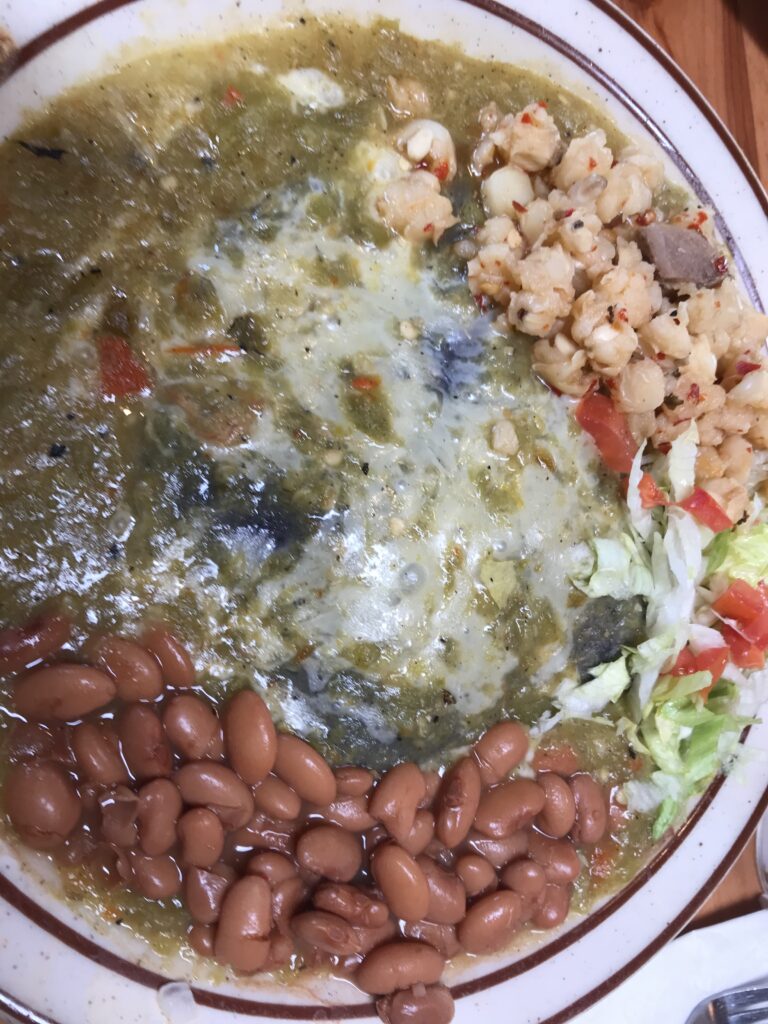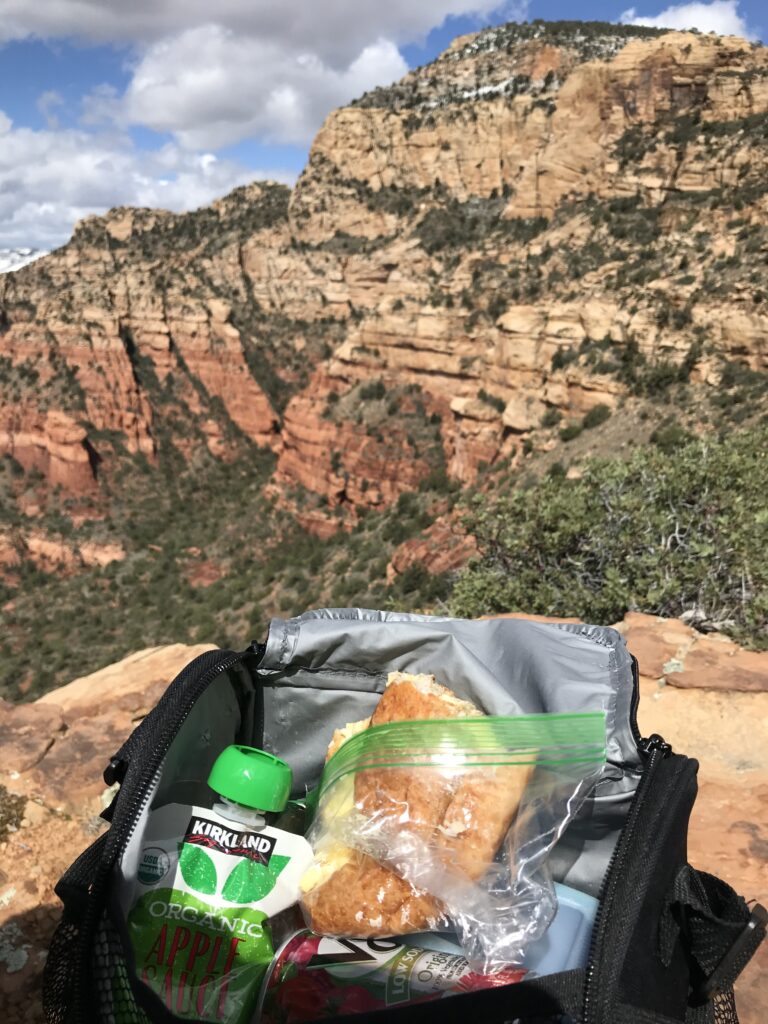 We try to watch our costs in the food department. We also need to go to the grocery store 1-2 times per week, since we are usually sharing the refrigerator with our host family. We usually need to go to the store for fruit, veggies, milk, yogurt, eggs, meat and OJ. If we can get to a Costco, we buy some pre-packaged non-refrigerated foods to make life easier.
No stocking up on food for us. Its day by day and week by week. Because of this, we don't generally get to save money on foods unless we plan our menu around a sale.
Meals
Breakfast is always eaten on our own. Lunch is mostly eaten with a packed lunch we make ahead. Dinner is usually made at our Airbnb and sometimes we will share this meal with our host.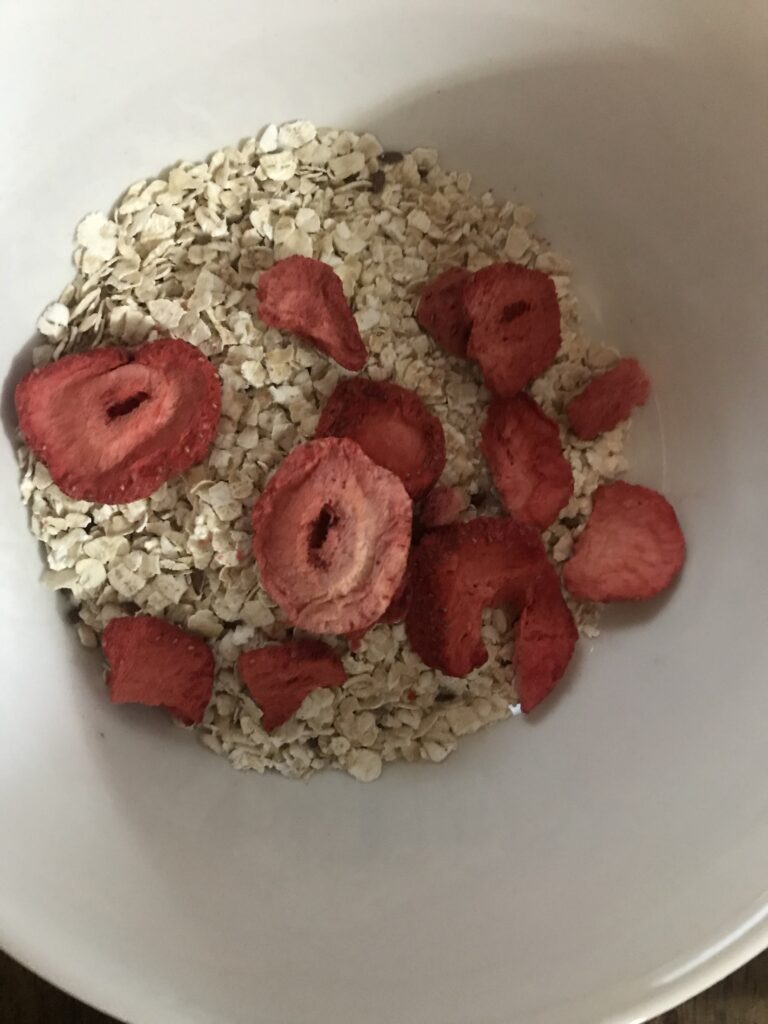 Breakfast Meal Ideas
These are the meals we have tended to rotate in our breakfasts:
Cereal and milk
Hot oatmeal with milk, raisins/dried fruit
Boiled Egg and yogurt
Cranberry walnut bread toast with peanut butter and yogurt
Scrambled eggs with fruit or a breakfast burrito with fruit
No Sugar Oatmeal Tip
Since many of the prepackaged oatmeal's are loaded with sugar, we bought a big container of instant oatmeal and scooped ½ cup of oatmeal into a sandwich bag. We ended up with over 30 bags of oatmeal. When we want oatmeal, we grab a zip lock and empty it in a bowl with milk, cook in the microwave for 1 minute. Stir and top with dried fruit, raisins or nuts.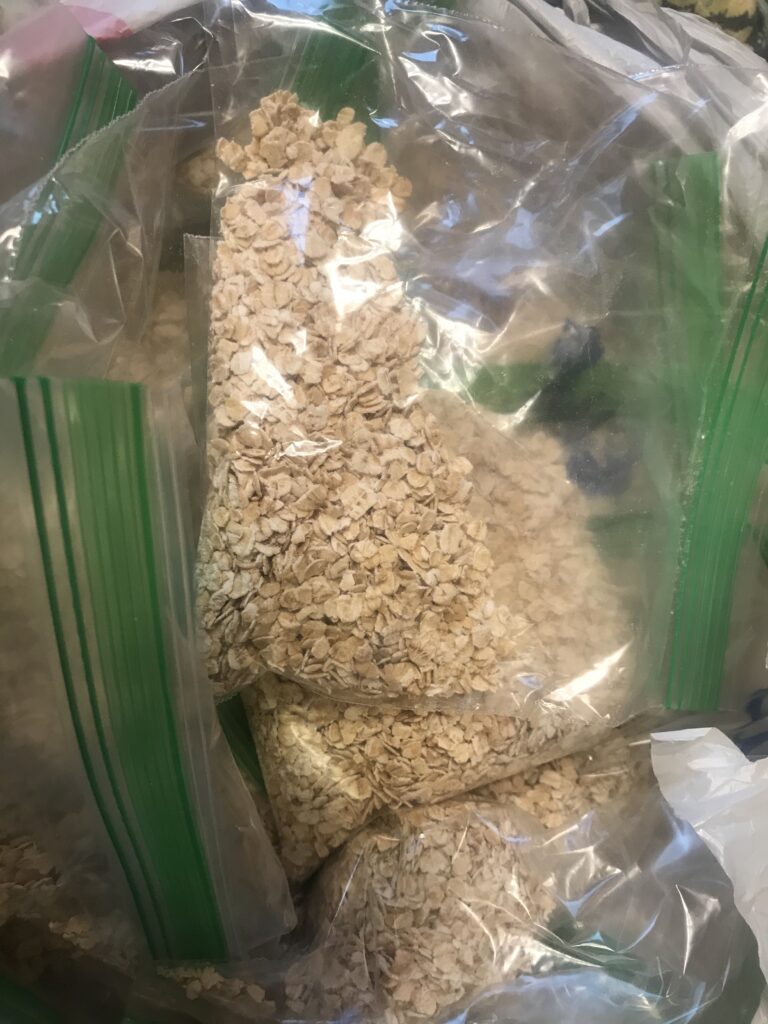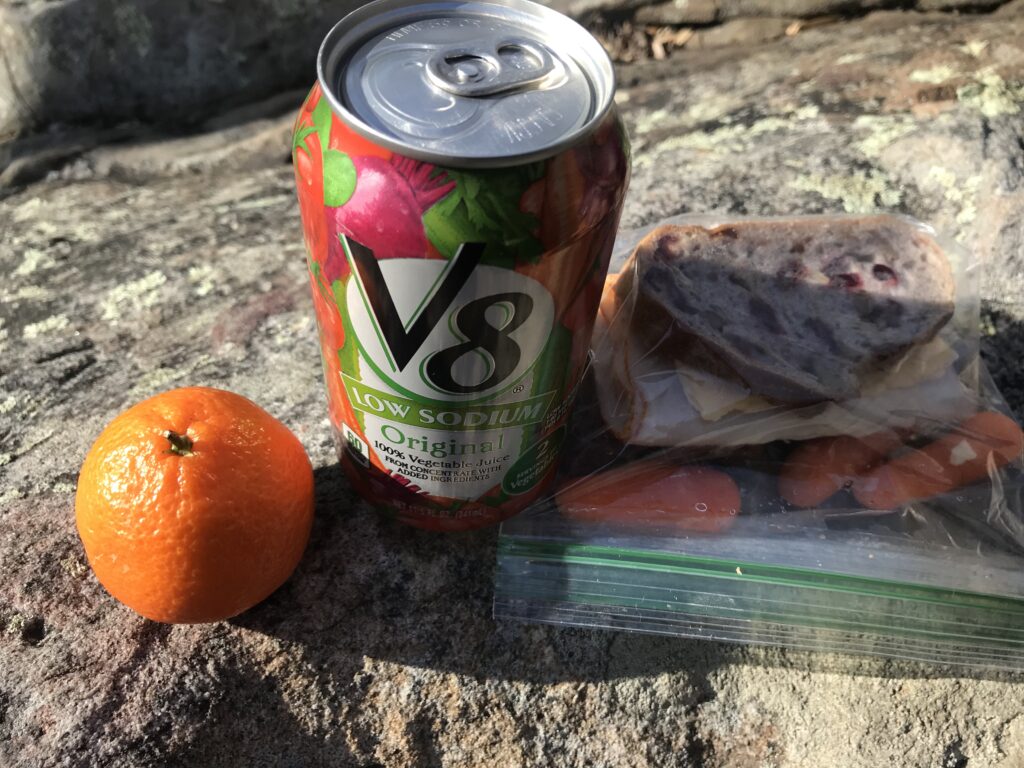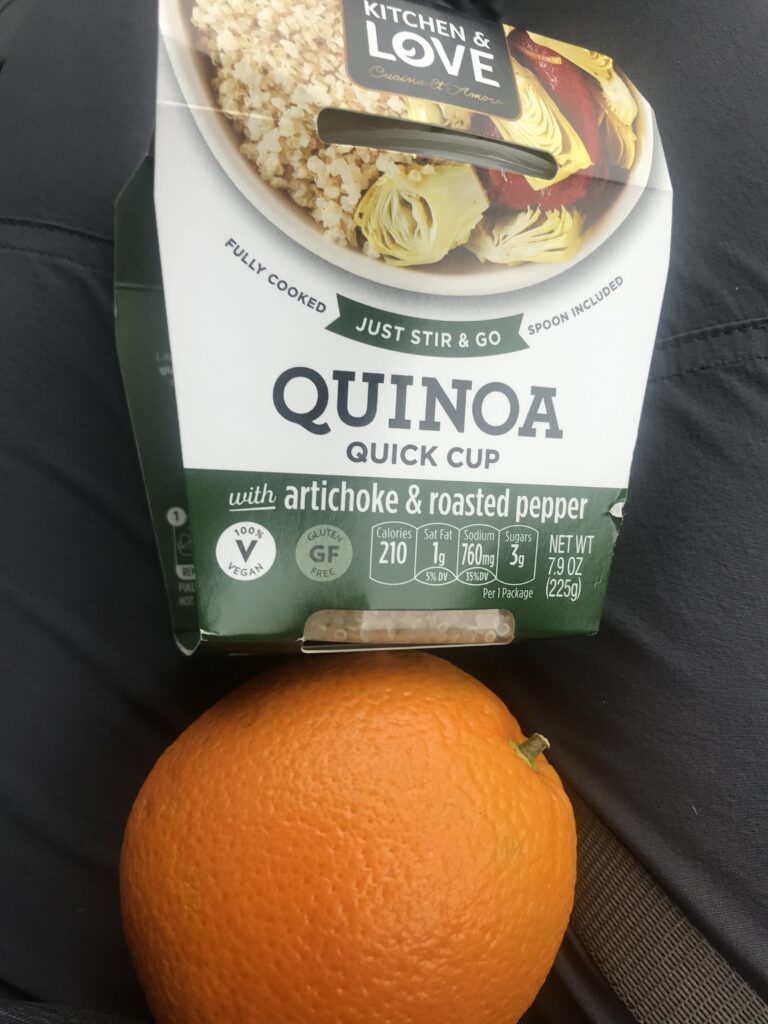 Lunch Meal ideas
We pack these meals the morning before we leave for the day to eat at a park or in the car.
Cranberry Walnut bread with turkey meat and cheese, baby carrots, oranges, and reduced-sodium V-8
Boiled egg, hummus on crackers, or rice cakes and raw veggies, fruit and water
Quinoa Cups, an orange or apple, and dried seaweed and cheese sticks and water
Peanut butter bagel or peanut butter sandwich with fruit, and raw veggies, nuts and water  
Leftover salad kit from supper and a boiled egg, fruit and water
Leftover cold pizza, fruit, and raw carrots
Tuna packets with crackers, fruit, raw carrots and sugar snap peas.
Tuna/egg salad sandwiches, fruit, and raw veggies.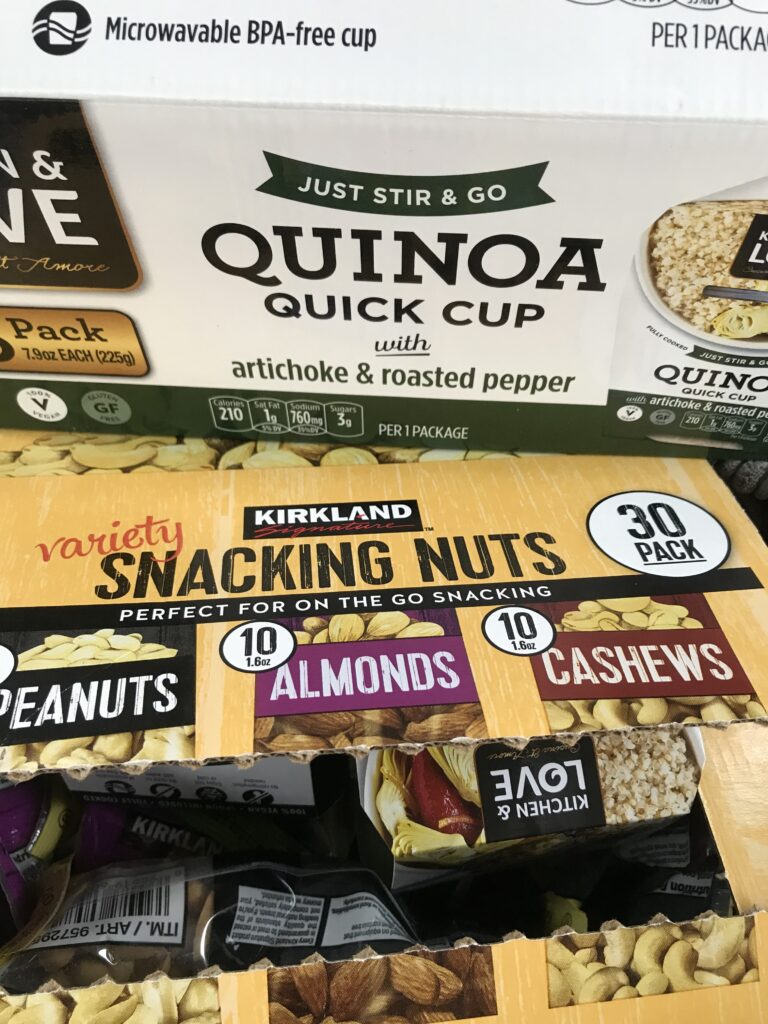 Food Details
Our fruit consists of apples, oranges, bananas, berries, or dried unsweetened mango.
The cranberry walnut bread comes from Publix bakery in a loaf and you can ask them to slice it. It is great for breakfast and lunch. I like my sandwiches open-faced.
The Quinoa cups are mixed with artichoke hearts and come from Costco, but you can find them at Aldi. I haven't found the quinoa cups at all Costco's.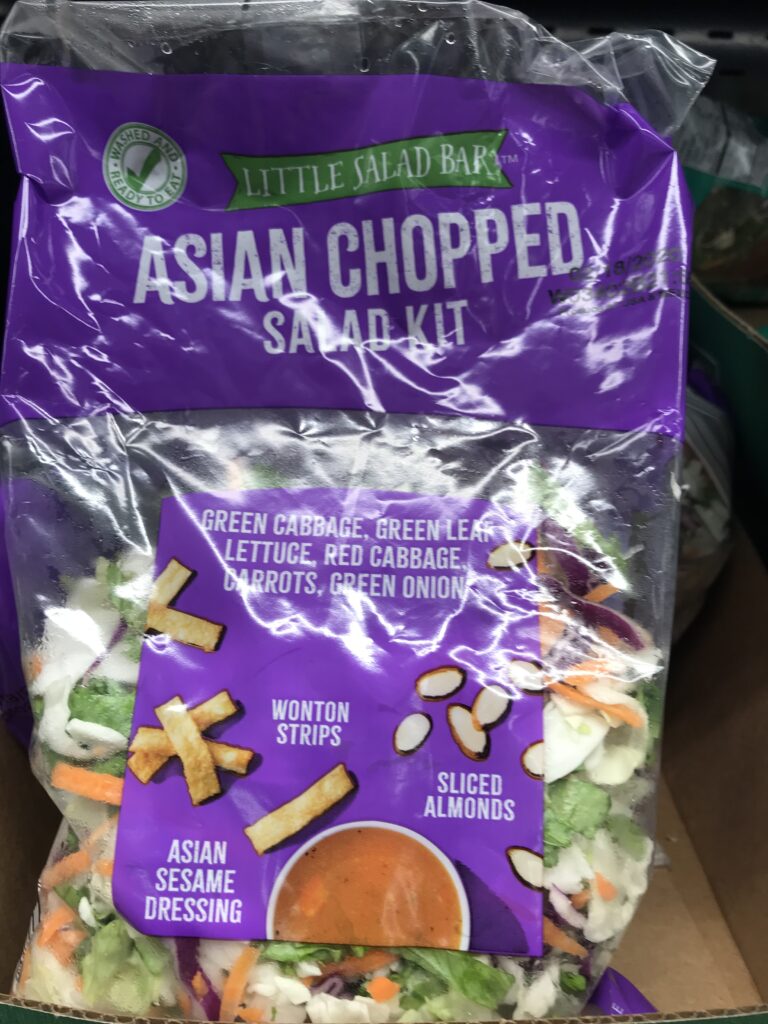 Dinner
Taco soup and tortilla soup, salad kit and milk. Recipe for soups at the bottom.  This can be eaten for leftovers for a couple more meals or shared with others. We have shared this meal with our Airbnb hosts.
Sausage, potato, kale soup, milk, and naan rounds.   This also can be eaten for leftovers or shared with others. 
Chicken noodle soup, bread or crackers, apple slices, and milk.
Pasta, spaghetti sauce, and mushrooms or cooked chicken in the sauce, salad kit, and milk
Tacos made with chicken and veggies, homemade Guac and or Salsa, Milk and berries. Recipe at the bottom.
Frozen Raised crust Pizza $2.75 from Aldi and milk. Leftover pizza can be eaten the next day.  
Quesadillas- Tortillas, Canned chicken, guacamole, sautéed peppers and onions and cheese with salsa, salad kit and milk
Nachos made with chili beans, taco seasoning, canned chicken, chips, salsa, avocados, and cheese.
Frozen Fried Rice and Frozen grilled chicken from Trader Joes to heat in microwave Serve with a  salad kit and milk.
Great Value Frozen Stir fry veggies, 1 pound cut-up cooked meat with Dales Sauce (From Tennessee and Alabama) on stir fry for sauce and pre-cooked packets of rice. 
Thin pork chops with dales sauce, and Roasted Broccoli and Sweet potatoes with spices on veggies and oil.  Roast 400 degrees for 30 minutes.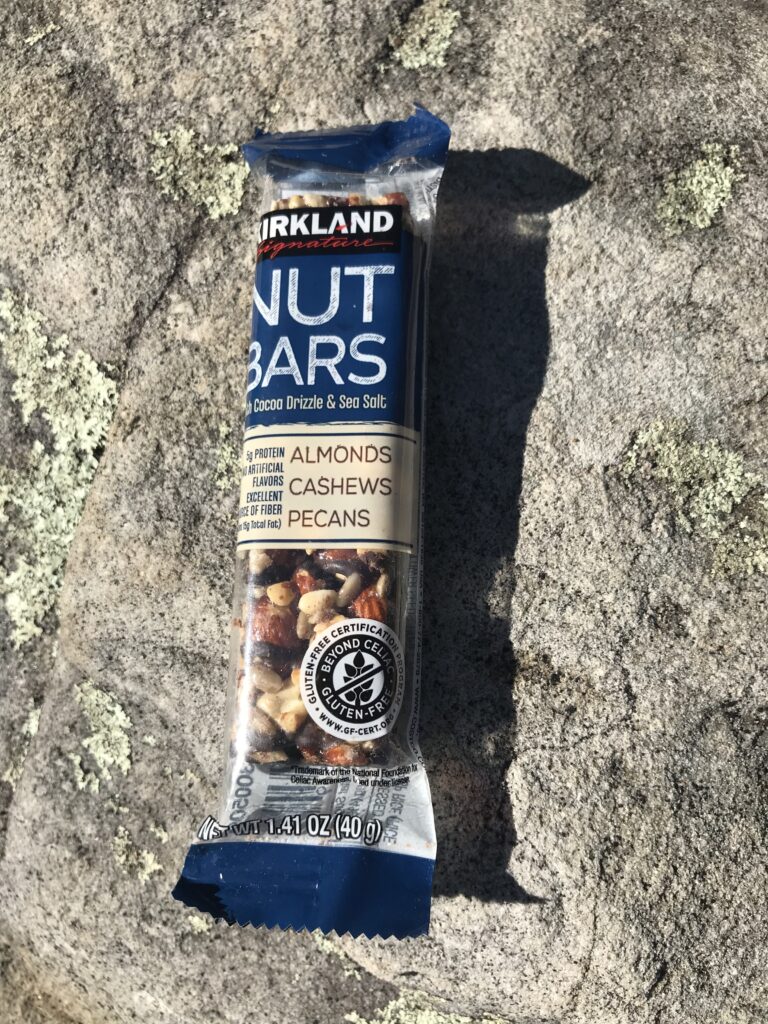 Snacks
Nuts, protein nut bars, light kettle corn popcorn from Trader joes, fruit, pretzel chips, lattes, applesauce
Shopping
I like to shop at Aldis, Walmart and sometimes Krogers and Publix. My best deals are at Aldis. I only had one Trader joes visit on the first part of the trip. Now as we are out west and we find Trader Joes but no Aldis. Arkansas and Mississippi lacked both stores so it was Kroger and Walmart.
Fast food healthy ideas
Sometimes you have to do fast food. You need a break from cooking or packed lunches and you don't have time to stop and eat when you are driving or it's got to be quick. Here are some healthier ideas.
Chix-fila:  Side Salad and mac and cheese or grilled chicken nuggets or chicken salad, chicken noodle soup or grilled chicken sandwich.  
Wendy's: Taco Salad- ½ for me or whole for my hubby or chili with crackers.   
Arby's: This time of year I love their 2 for $6 Fish sandwiches with no cheese.  That's all I need.
That's all the fast food places we have used so far.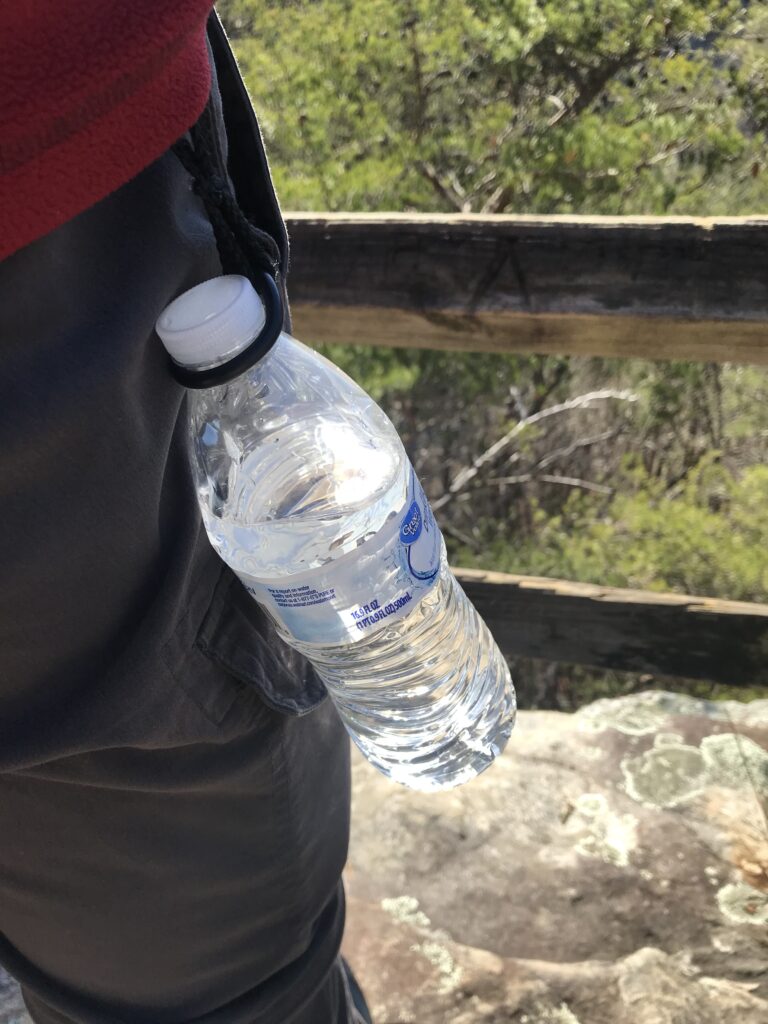 Fluids
Remember to drink lots of fluid on the road. We buy bottled water and keep it in the back seat of the car to make sure we are hydrated. Our bodies can get dehydrated in new climates and I know it's a pain to stop for the restroom, but you will feel better. When we hike we just find a tree.
 We usually do green tea, coffee, and orange juice in the a.m. and drink water throughout the day.  To change it up we may occasionally do sparkling water.   We then do peppermint tea after supper. We drink milk with our pm meals.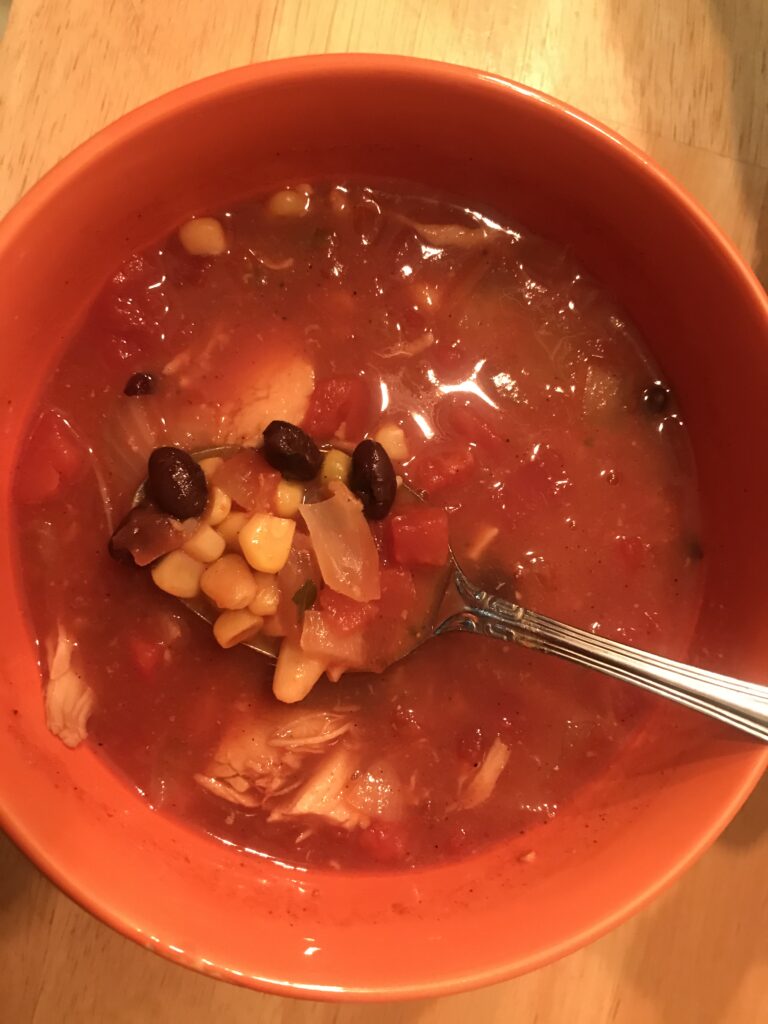 Taco Soup Recipe
1  small can tomatoes with diced green peppers
1 can petite diced tomatoes
1 can Tomato sauce
2 TBSP taco seasoning.  Homemade recipe mix link to taco pizza blog
1 onion chopped
1 can corn
1 can black beans (rinsed and drained)
1 large can white chicken breast with broth or 2 cups rotisserie chicken
1-2 cups chicken broth depending on how thick you like your soup.
Dump together and cook for 15-20 minutes to blend flavors
Serve with Tortilla Chips and a Salad or fruit.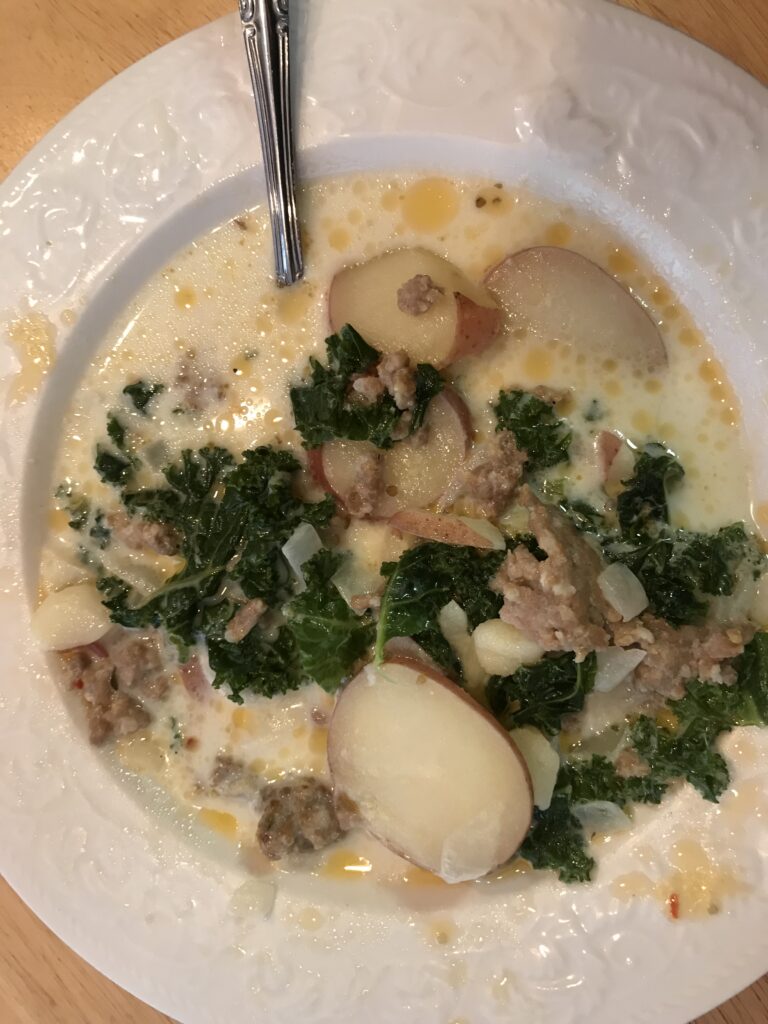 Sausage potato kale soup
1 lb Italian sausage
3-4 red potatoes cut into small slices with peel or 12-6 mini potatoes cut into slices.
½ bag of Kale with rib cut out.
4 cups of skim milk.
4 cups chicken broth
1 cup ½ and ½.
1 onion chopped
1 tsp oregano
½ tsp red pepper flakes
Slice potatoes and cook in water in a small saucepan until almost done.
Sautee on the stove the sausage and onion in a stockpot. Add the spices, and chicken broth. Cook to heated. Add the milk and when heated add the ½ and ½, kale and potatoes. Cook for 5-10 minutes until hot and serve with crusty bread or Naan round bread.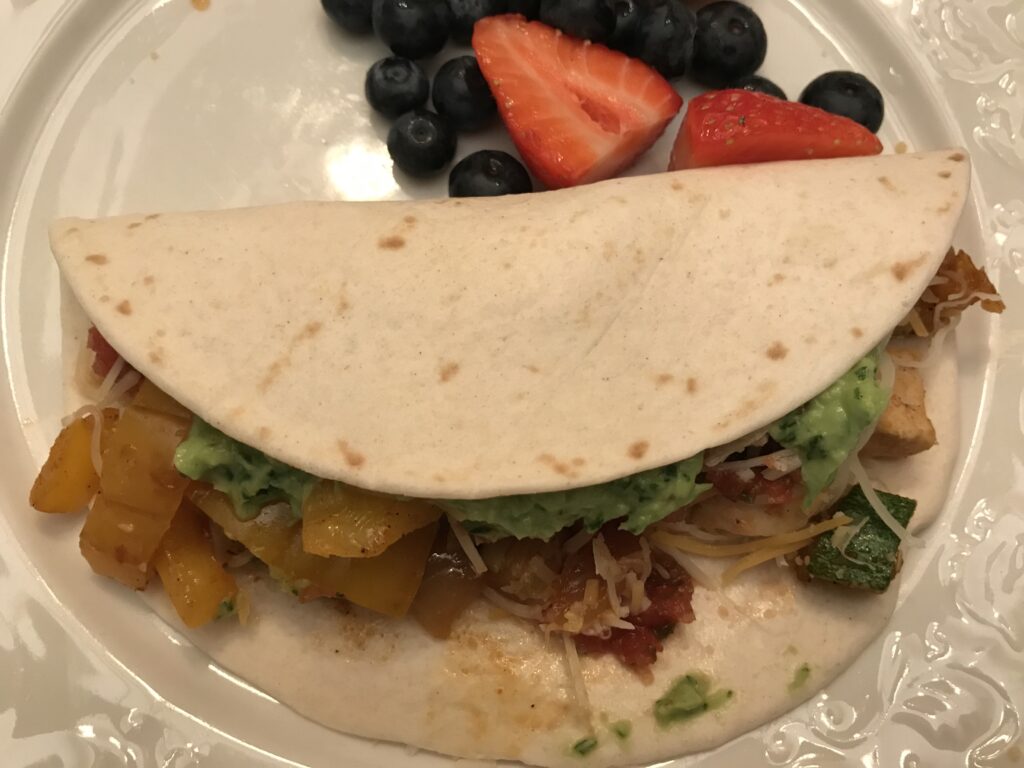 Chicken Veggie Tacos 
8-10 Taco shells
1 onion chopped
1 yellow or red pepper chopped
1 small zucchini cubed
2 TBSP taco seasoning   Taco seasoning recipe in the Taco pizza blog link.
1 to 2 lbs chicken cubed
Salsa
 Shredded Cheese
Guacamole- the recipe for Guacamole in the Fantasy Football link blog.
Cook vegetables in a pan with oil and 1 tbsp taco seasoning until tender. Cook chicken in a pan with oil and 1 tbsp taco seasoning until tender.
Mix the two pans if no one is a picky eater. Assemble tacos with the veggie/chicken mixture, cheese, salsa, and guacamole.  Serve with Berries or a salad.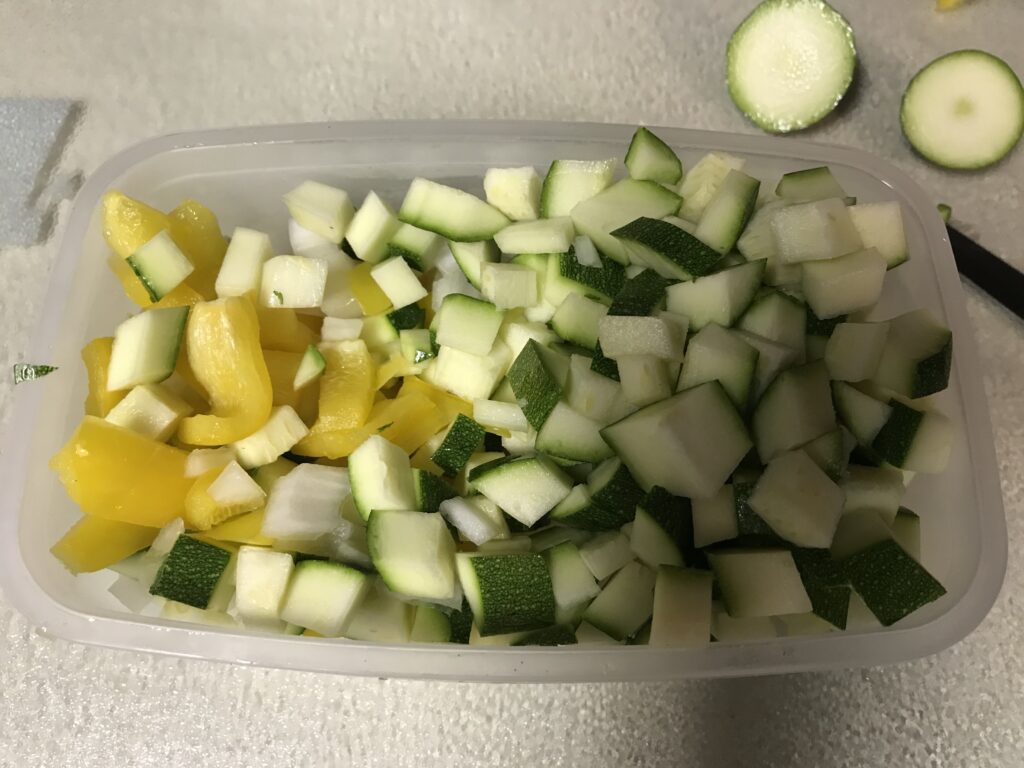 Enjoy making these new meals whether you are traveling or just need new menus and recipes for the family.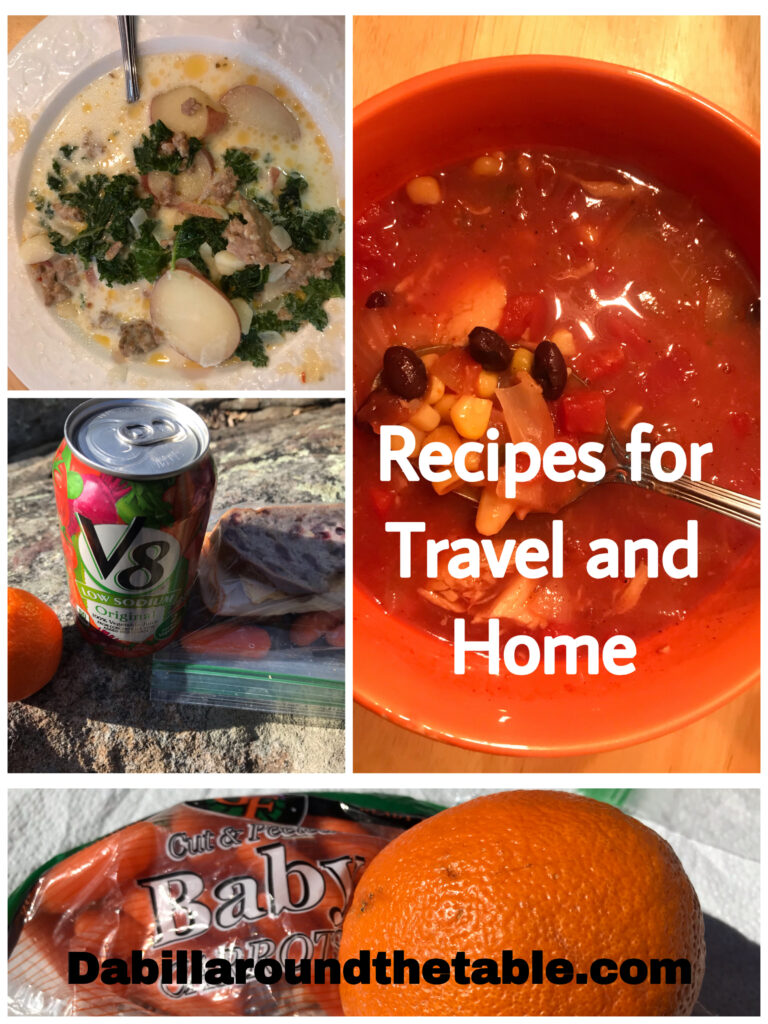 Subscribe at the very bottom to dabillaroundthetable email. Get an email once a month in your inbox of our travels. Extras included.