As we face the dog days of summer, as some are in the thick of it right now, we need to make sure we are hydrated.   I am sharing my favorite summer drinks for fluids and tips that will give you hydration when you get tired of water.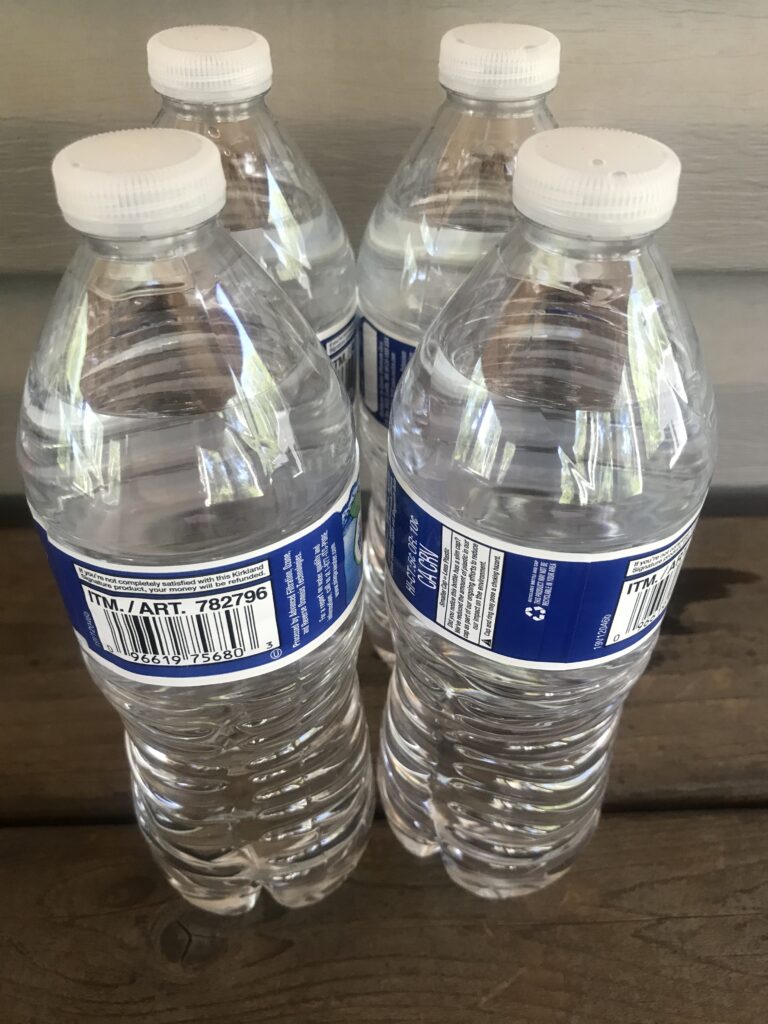 Fluid Consumption
First off water is the best.   Don't neglect to get your proper amount of fluids.  Try for half of your weight in ounces for water.   If you weigh 120 lbs, you will need about 60 ounces at a minimum. That is around four -16 ounce bottles of water. 
Your fluids don't have to just be water.   Count what works for you, but choose no-calorie drinks if possible. If you drink caffeinated fluids like coffee or green tea then add some more fluids since caffeine is a diuretic.  More info on Coffee and Tea see these blogs. Coffee around my table Blog LInk. Why everyone should drink tea Blog LInk.
On a hot day and doing sports aim for 2 ounces every 15 minutes of activity.  Sometimes drinking tepid air temperature water goes down a little easier. As Ice water is more enjoyable, drinking not as cold water, will allow you to drink more water.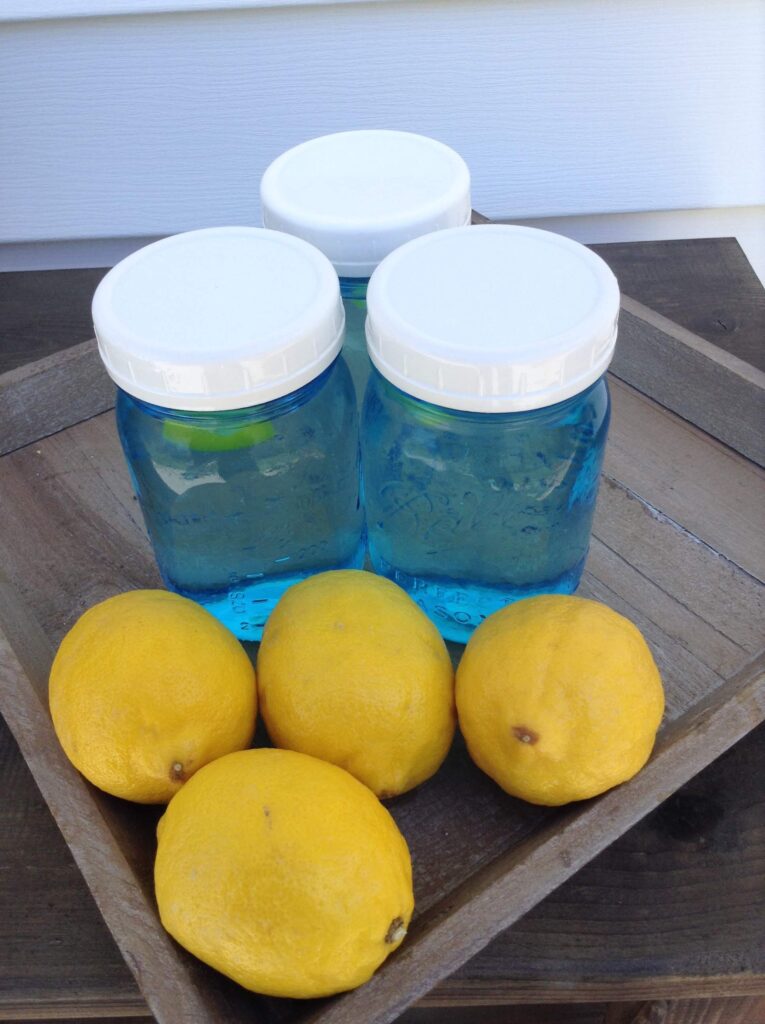 My Favorites
Water and Lemon
I will buy a bag of Lemons and cut 2-3 lemons into slices and cut the slices up in quarters and freeze in a ziplock.   Add a quarter slice to my pint of water and I have nice tasty water.  I keep my water in pint jars so I can carry in the car or elsewhere with a lid. 
The kids know the blue jars of water are mine and leave them alone. I also have plain jars in the frig. When I have company I will give them one and add a lemon slice to theirs if they desire.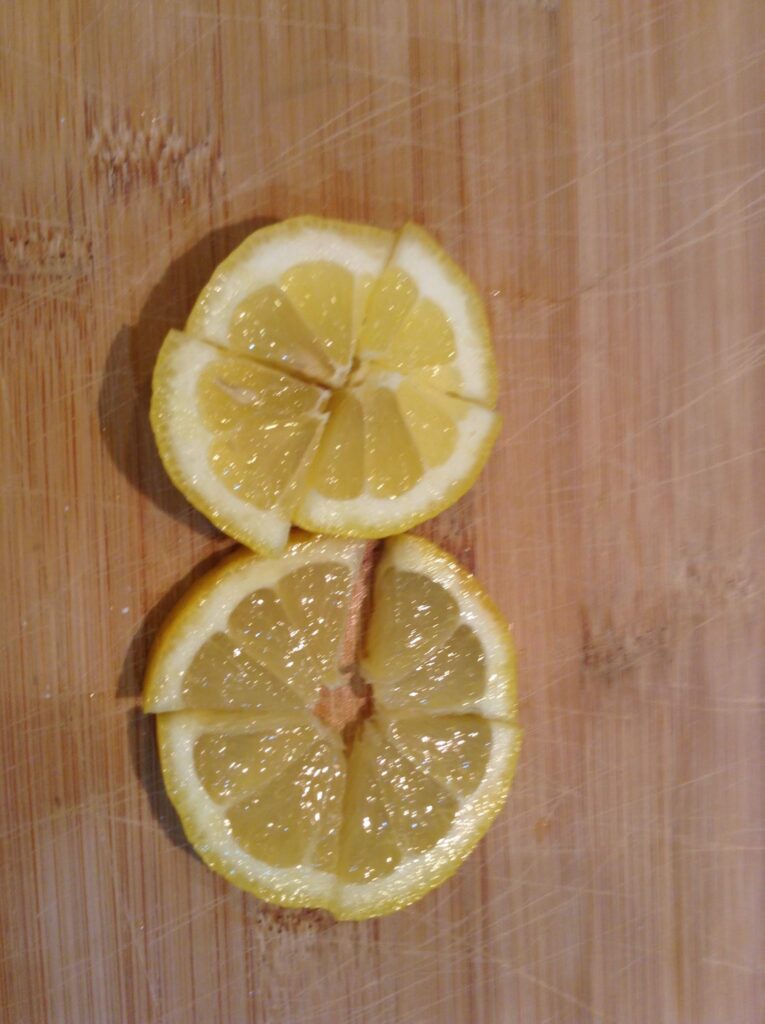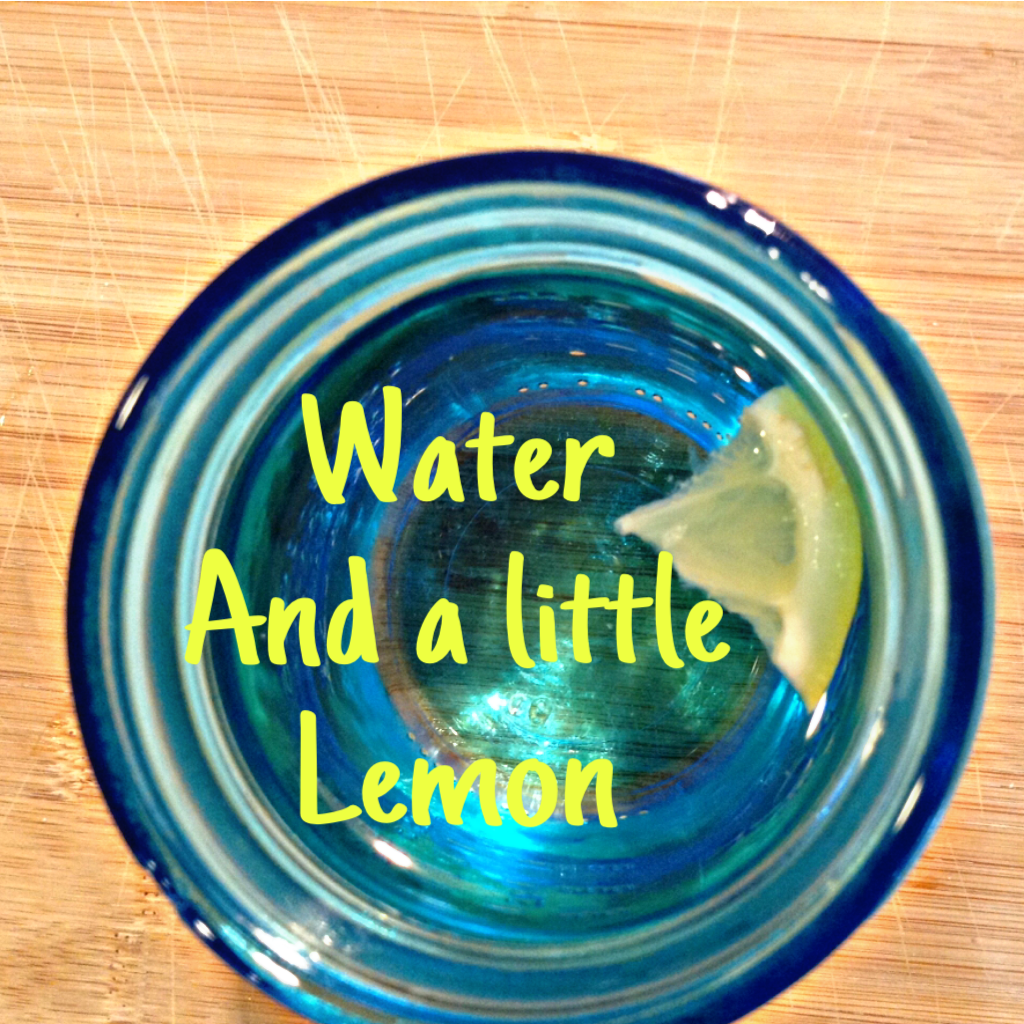 Cold Brew Herbal Tea
My next favorite is to grab a pint jar and add 1 tea bag of cold brew herbal tea. I find this Lipton tea called Tropical Fruit Herbal Tea at Amazon. I will let it brew for 10-15 minutes, and add 1 package of Truvia for a 5 calorie sweetener.   This is refreshing and tastes good on a summer evening with no caffeine.
If you are sick of water, try cold brew herbal tea. My mom in law enjoys this a few times a week and is happy it has no caffeine in it.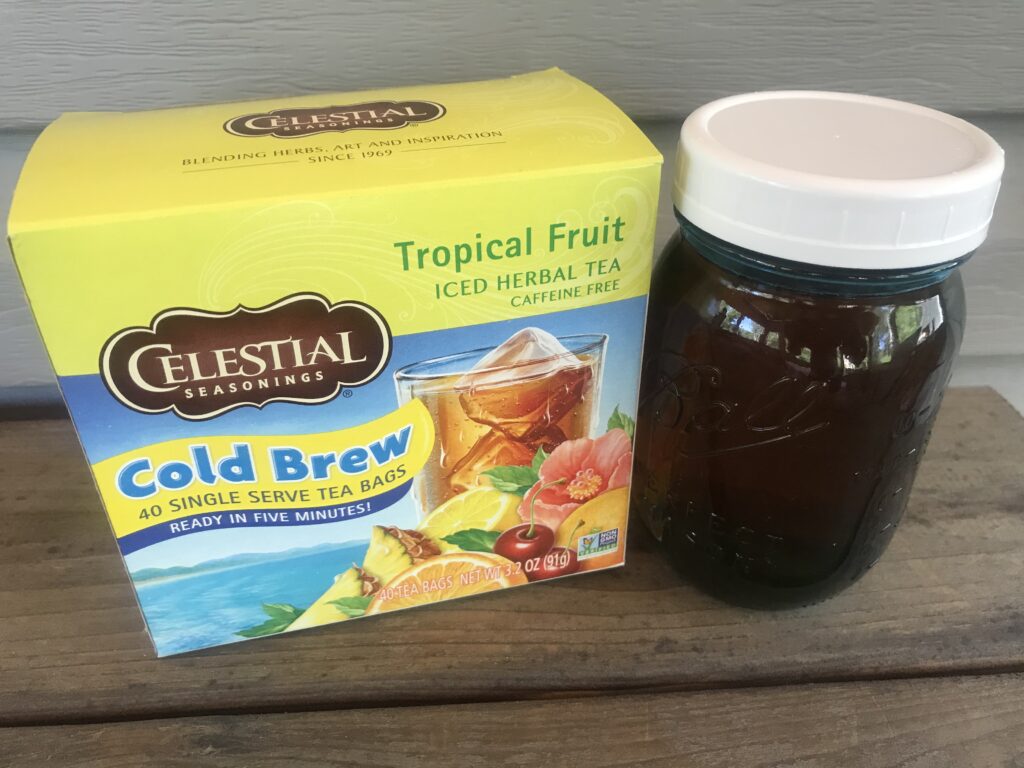 Cold Press/ Cold Brew Coffee
This was a blog on cold brew coffee and tea and I will direct you to the blog. After you make your cold press/cold brew coffee, hold it in the refrigerator. When you are ready for a cold brew coffee take it out and add your creamers or ice cubes.
If you really want to make your coffee less diluted, than freezing some leftover coffee into ice cubes and you will have coffee ice cubes. This makes your iced coffee good to the last drop. Remember Coffee is a diuretic.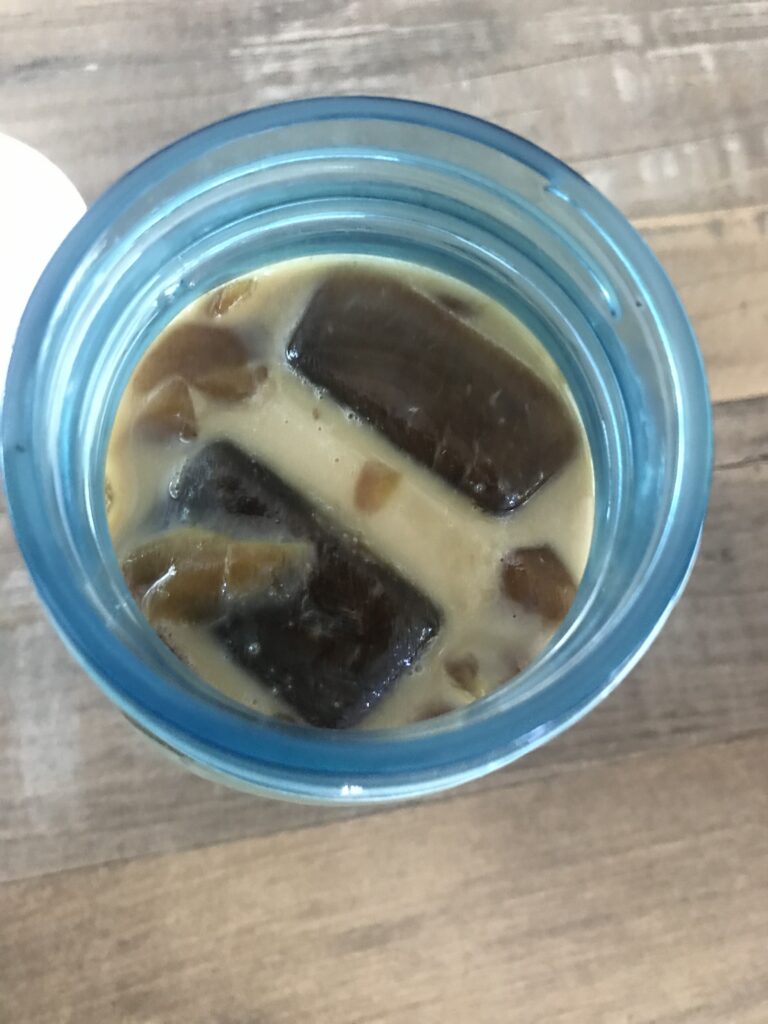 Strawberry Green Tea with Fresh Strawberries
This is especially the best with strawberries from the strawberry patch, but any store purchase strawberry will work.
Make some green tea. 8-10 ounces works well. Cool the tea down to at least air temperature. Here is the recipe.
8-10 ounces blueberry or raspberry green tea
6 ice cubes
6 strawberries or 1/4 cup fresh blueberries
1 pct. of Truvia or Stevia
Add all of the above to a bullet, blender or Vitamix and blend. Your drink will be liquid and not slushy. If you chill your tea, it may be more slushy. Enjoy it tastes great at breakfast and for a snack. Especially with Strawberry pie. Here is my favorite strawberry pie recipe.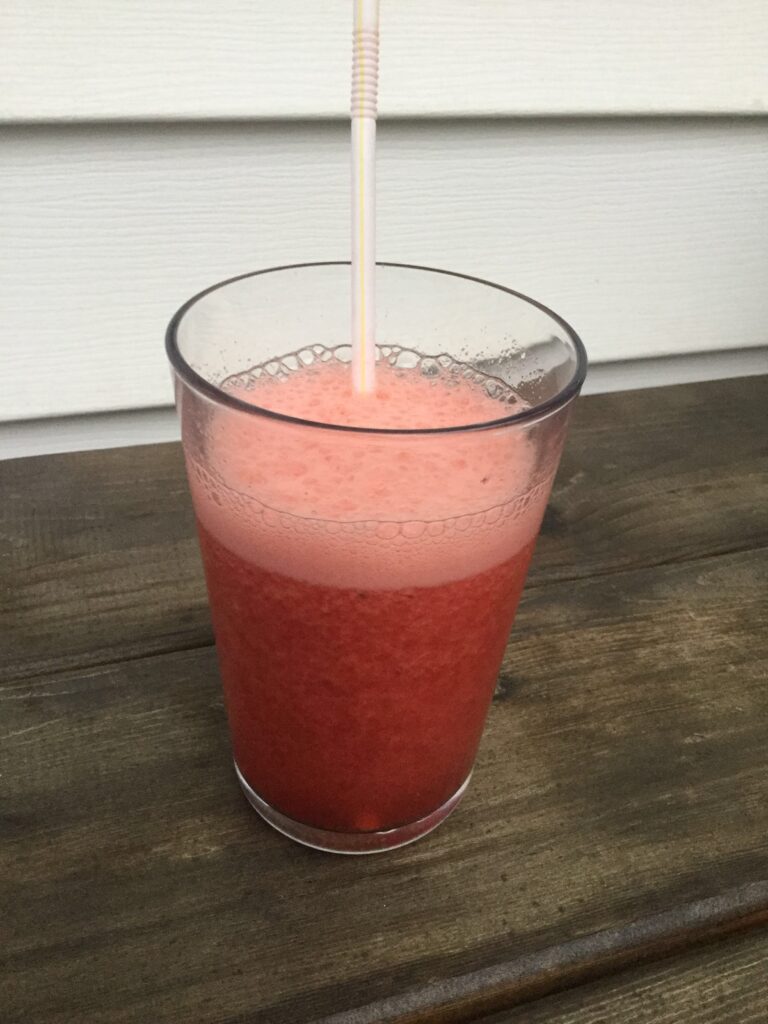 Sparkling Soda
My next favorite is sparking Soda, or Bubly or flavored water. There are many brands and many names.  My main point is they all may taste a bit different based on the minerals and flavors used in these canned or bottled drinks.  I know I like some brands and flavors more than others.
Sparkling Soda has no calories and will have no artificial sweeteners in them. My recent favorite is from Costco called Polar. I liked the flavors and the sale price.
I accidentally purchased one with a sweetener and was not a happy camper, so read labels. If you don't like the carbonation than try one called Hint. This is plain flavored water.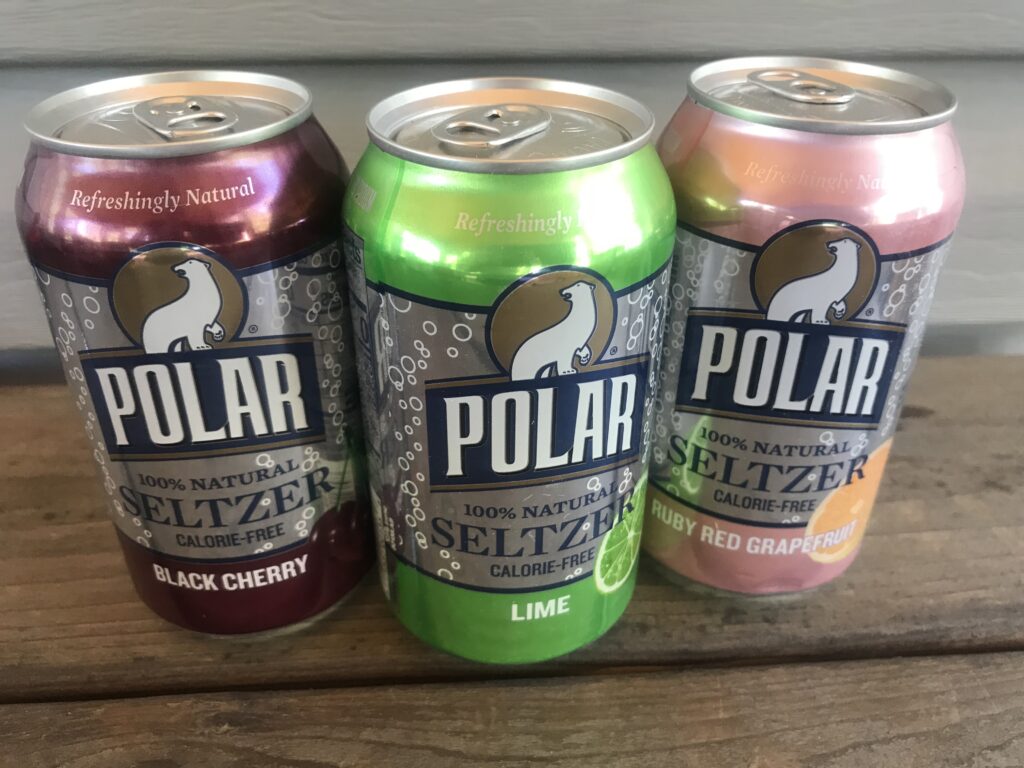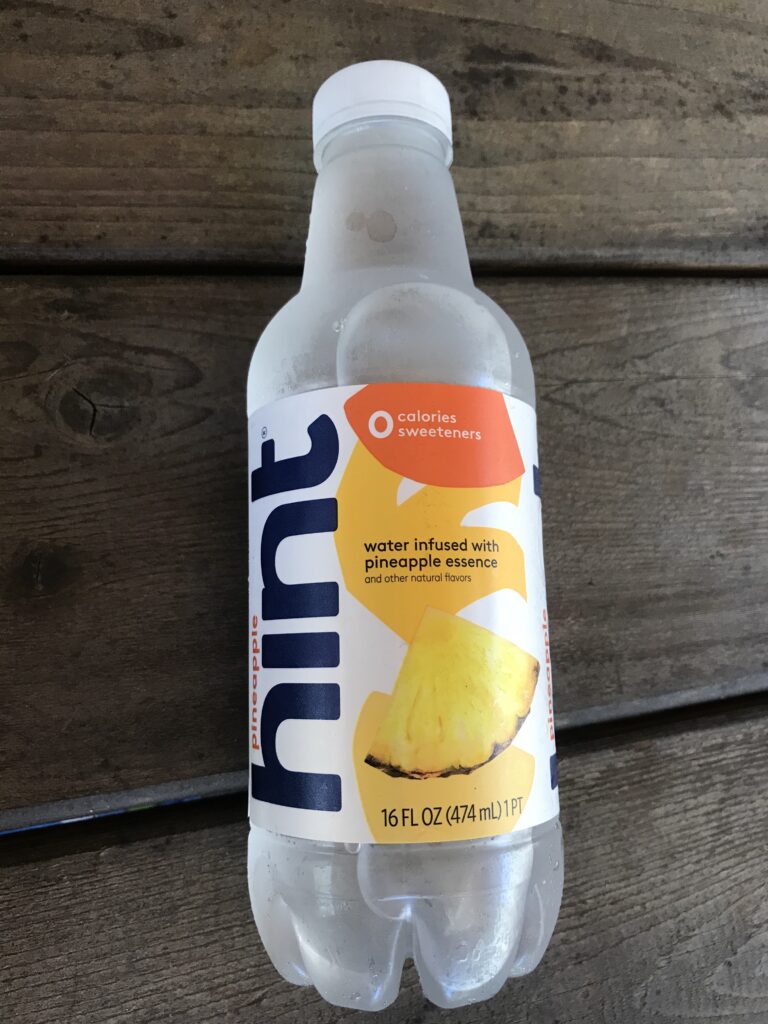 Other Fluids and a Goal
Finally, Don't rule out hot coffee or tea on a hot day, especially if you spend time indoors.  The variety is always good in a day of fluids.   And Don't forget your milk.   Your bones will be glad it got its calcium.
Set a goal and try to get more water than you think you need because your body is usually right. If your urine is clear or very light then you are doing a great job with hydration. Drink your summer fluids and enjoy my favorite summer drinks.
Sign up for dabillaroundthetable email. Subscribe link via mail chimp at the bottom of the blog page. One email a month with links to blogs and tips and recipes. You will get my scone recipe with your sign up. Check your junk box if it's not coming or comment and tell me to sign you up. Enjoy!