In four months of our traveling sabbatical, photos were taken every day.  We took over 4000 photos and would like to share our favorites and the stories behind them. It will be hard to only pick a few.
Hilton Head, South Carolina
This is one of my favorite pictures because we started our trip here and this was my first fun memory. I loved biking on the beach because I had never biked on a hard-packed beach before and who knows if I ever will again.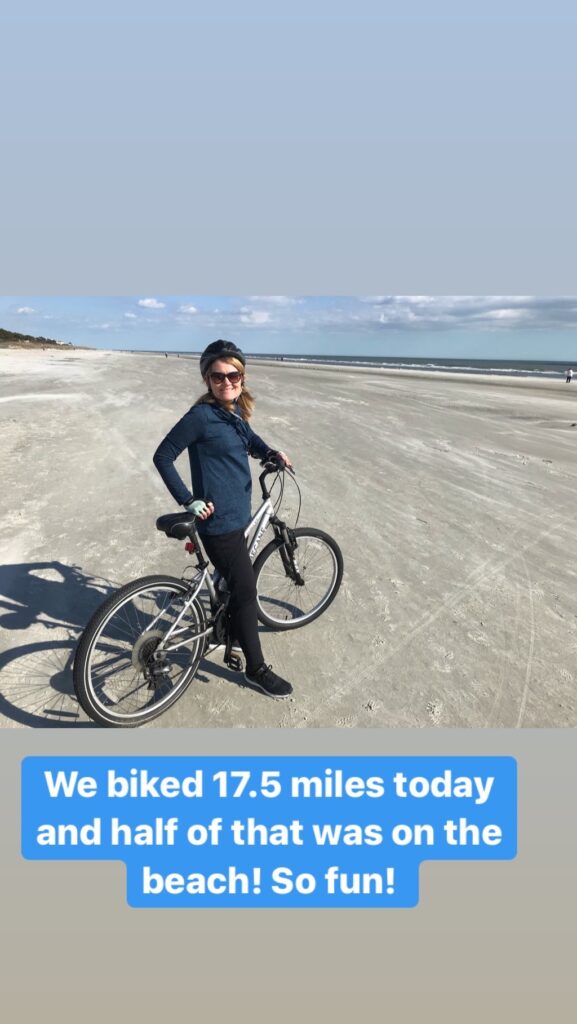 Bat Cave Baptist Church, North Carolina
This church name brought a little humor to us. There actually is a town called Bat Cave and the church picked up that name. Just like in Tennessee where Suck Creek Baptist church also picked up the name from a nearby creek. You can't help but smile. I am sure they are great churches.
Just name your church after your location.   If you lived in our area in Minnesota and built a church on Gull Dam Road, you know what that church would be called. Gull Dam Church!   We needed some good humor from our trip to share.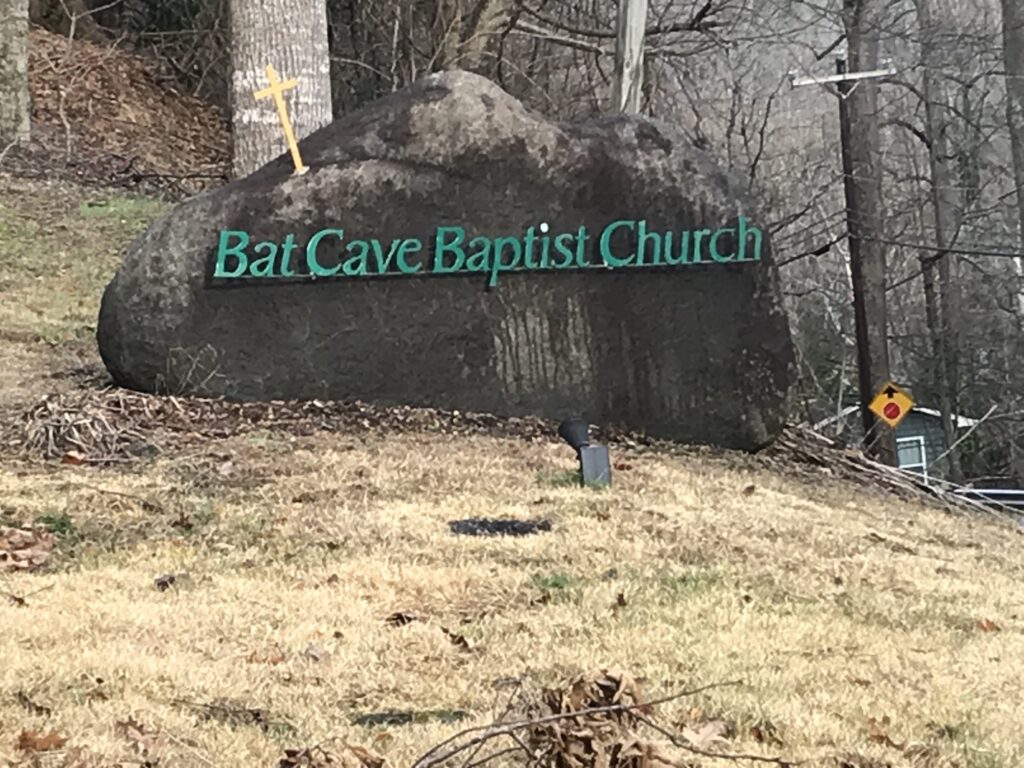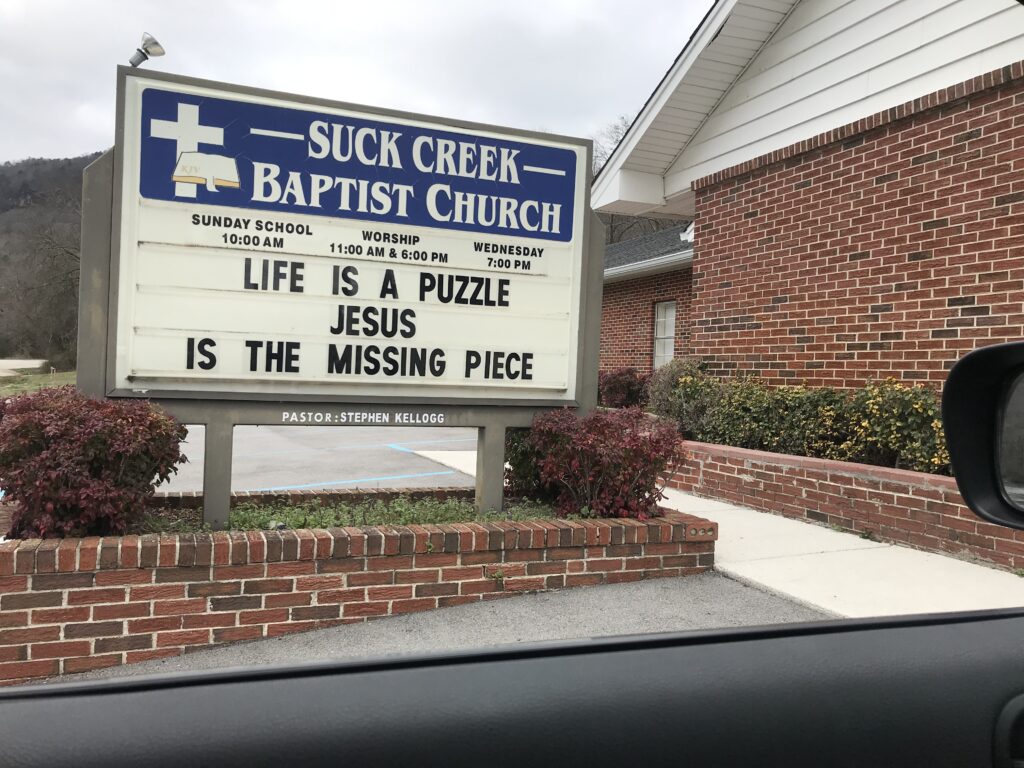 Pretty Place, YMCA Camp, Greenville, SC
This place was beyond pretty.   We left early in the morning to stop at Pretty Place on the way to Greenville.   It had rained the day before and the day seemed like it would continue to be cloudy and rainy.   Ten minutes before we arrived at Pretty Place the sun broke through the clouds and this was the most gorgeous and precious place to be. We took 10 minutes to linger in the presence of God.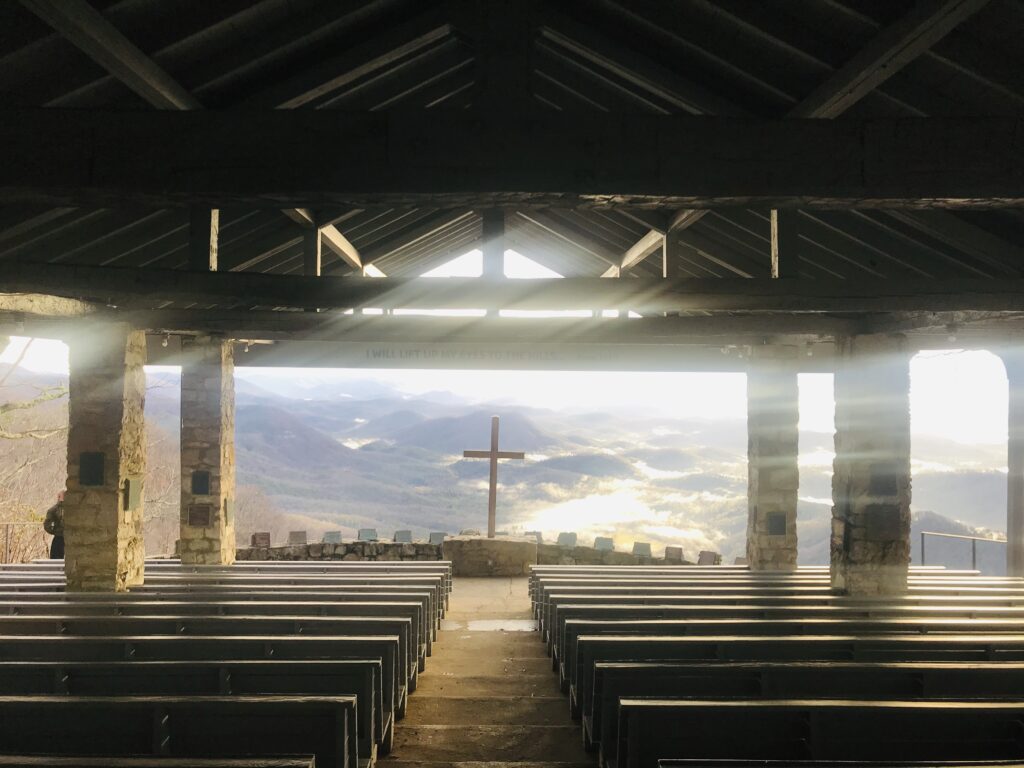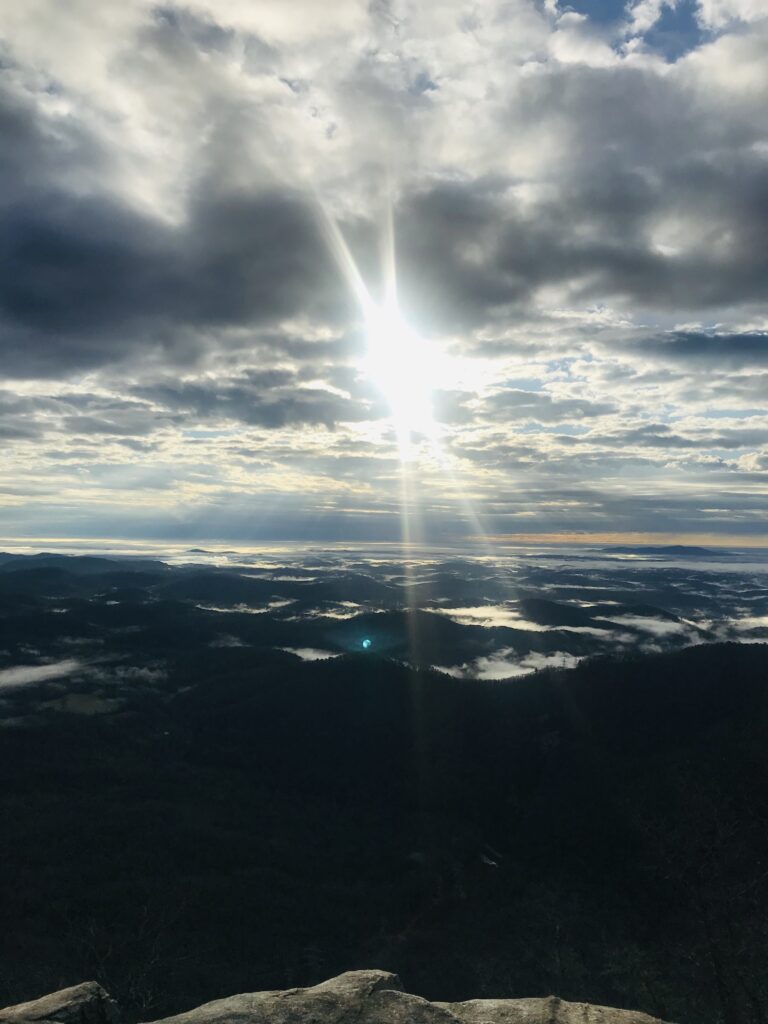 Backyard of Airbnb in Sevierville, TN
This pic was a quick snap and captured the sun setting in the evening. The Smokey Mountains were so beautiful to look at whether we were hiking in them or seeing them in the distance. Who can't love a sunset pic and with horses to boot!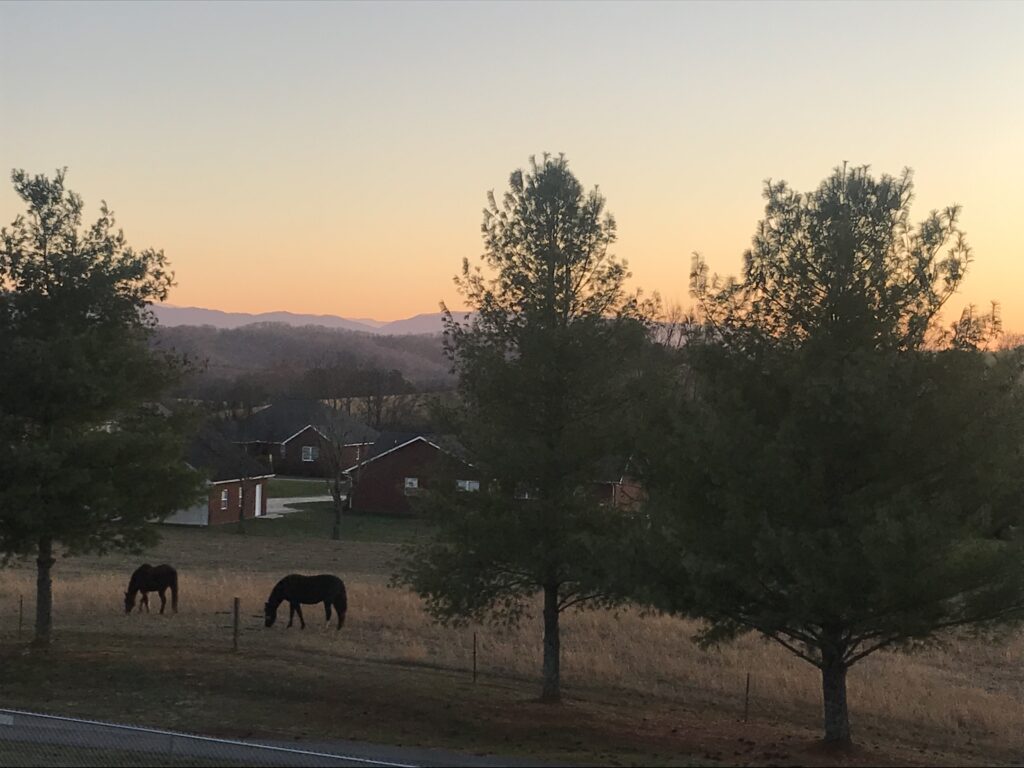 Big Soddy Creek in Tennessee
We loved the color of the water at Big Soddy Creek Gulf. The color aqua was amazing to look at with the sandstone making it stand out. The trail was a pretty walk.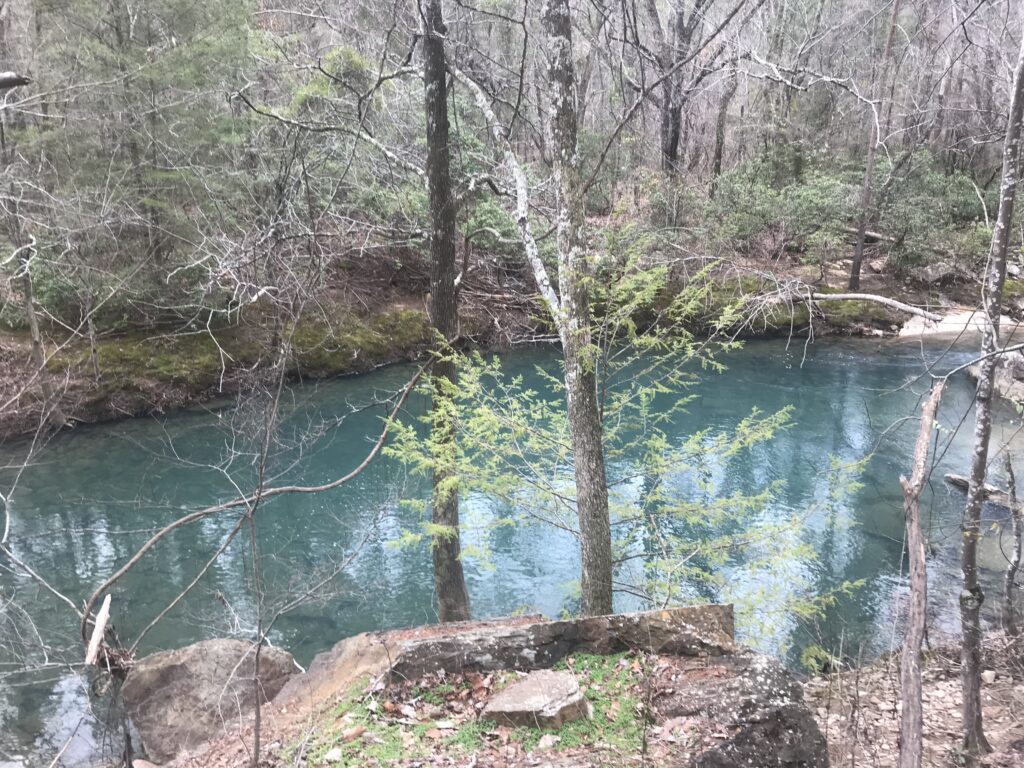 Posing with Ben's Blue Truck in Laurel, MS
We loved spending the day in Laurel, MS. This is the town where they film Home Town on HGTV with Ben and Erin Napier.   See blog link to How we spent the day in Laurel, MS. It was a fun day and we had great memories chatting with the townspeople of Laurel. They even tried to recruit us to live there.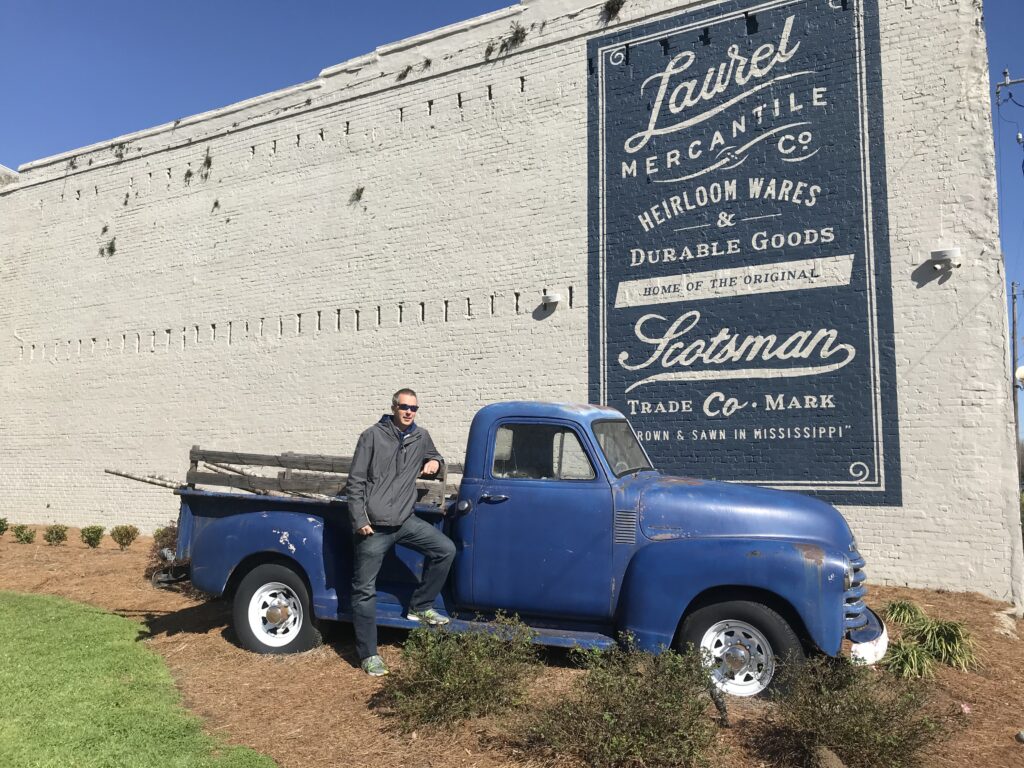 Falls Creek Falls at Lake Alexander State Park in Arkansas
I loved all the hiking we did in Arkansas and this was one of the most beautiful falls we saw.  I loved the color aqua. We even got a pic by it.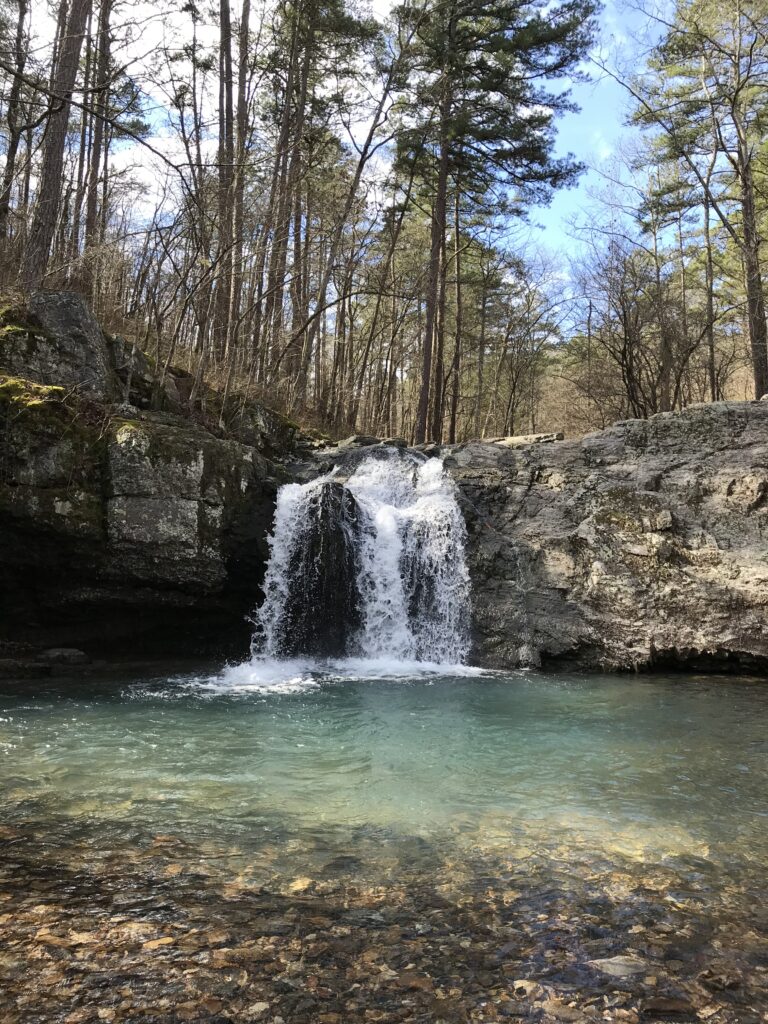 White Sands National Monument, NM
In this photo you see a couple kissing. I caught them from a distance. I really wanted someone to get a photo of us together, but everyone was so far away from us. When I saw them kissing I quickly took the pic. I could then pretend that it was us. I love it.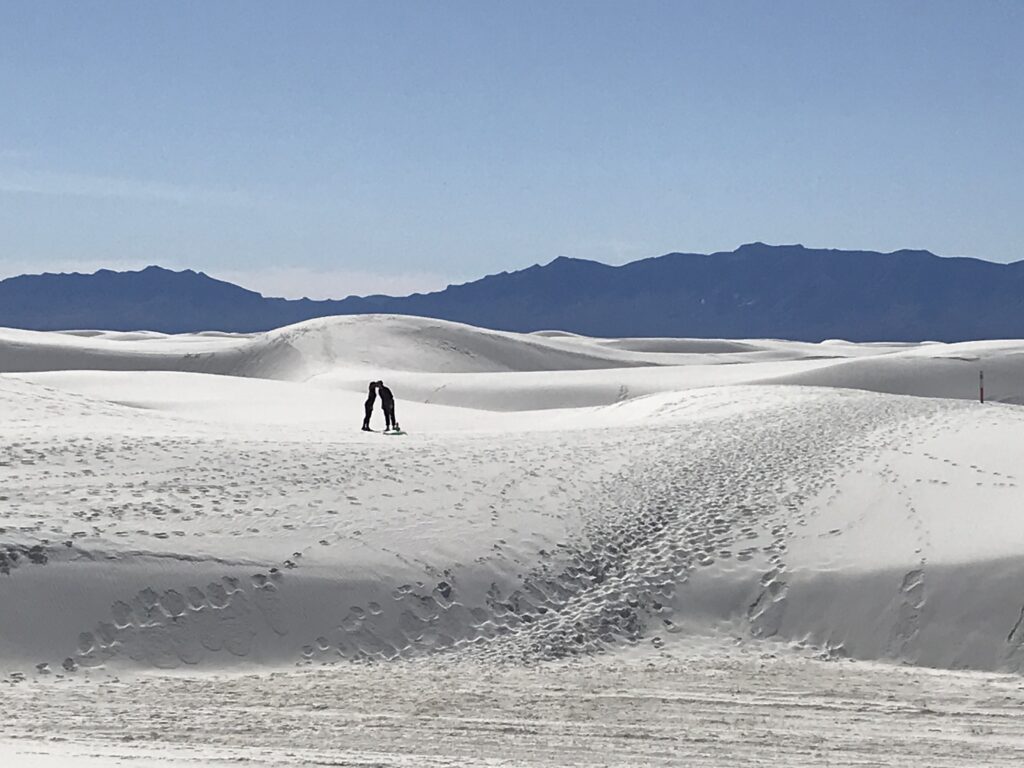 Sunset of Cactus in Tucson, AZ
Every time it was sunset time we were in the car and I felt like we missed them. One night on the way home we pulled over close to our Airbnb and caught this pic with its beautiful pastel colors in the evening sky. It was such a fun time to take pics. It was also the super moon too.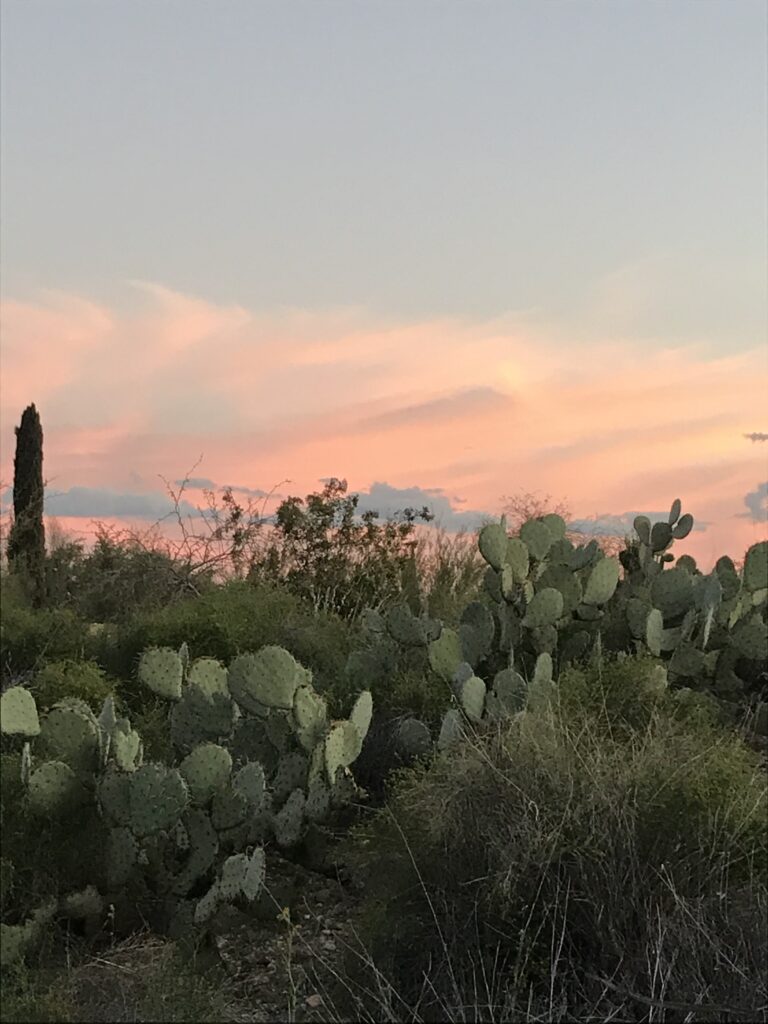 Winter on the top of Mount Lemmon in Tucson, AZ
When we drove to the top of Mount Lemmon it was definitely winter and windy.   I loved how the slushy snow stuck to the trees.   I only experienced winter for a little bit at a time especially when we drove to the top of the mountains.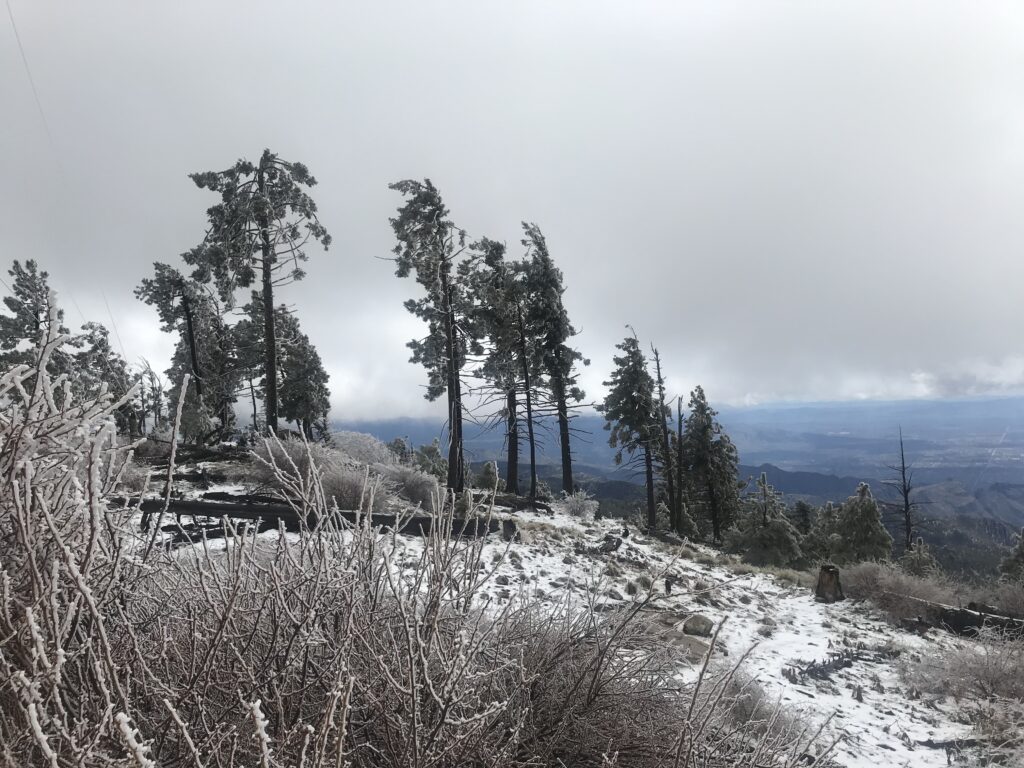 Bear Mountain, Sedona, AZ
This was a monumental hike. Not that it was a long hike, but the elevation and climb on this hike were not fun. As a short girl I found this hike a challenge and felt like a mountain goat. Yes, I got to the top, but then I had to come down. After 5 hours, I was tired.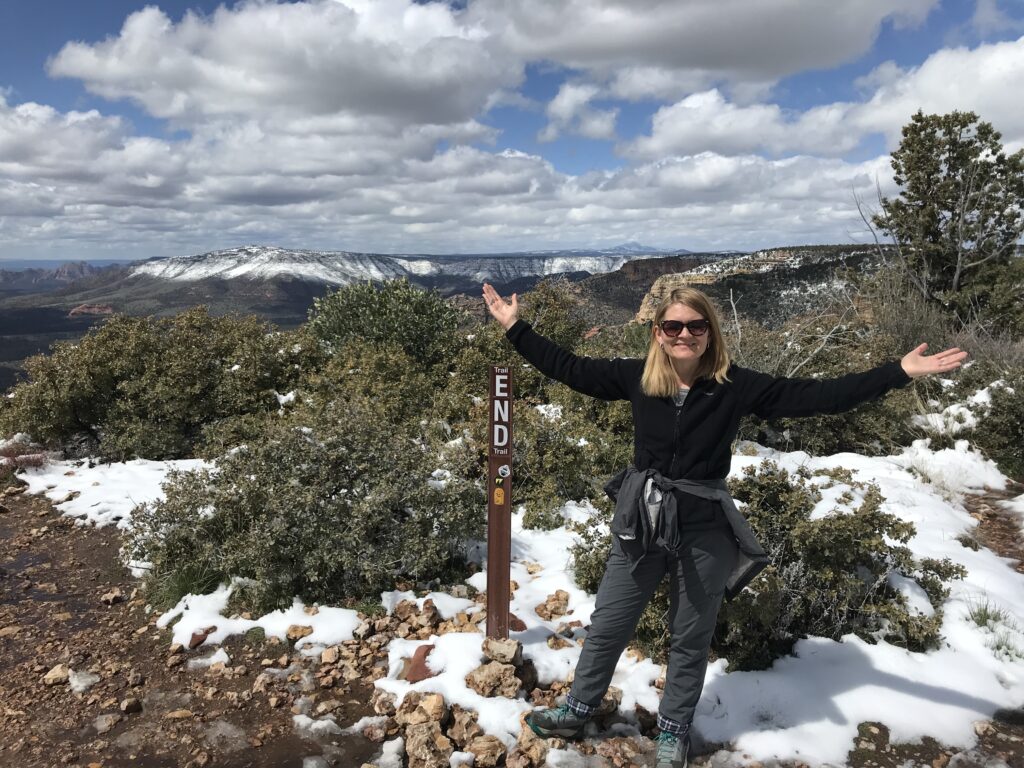 On a Hike in Sedona, Az
This was the last picture we had has a couple on our trip. COVID arrived and we felt we couldn't ask people to take pics of us anymore.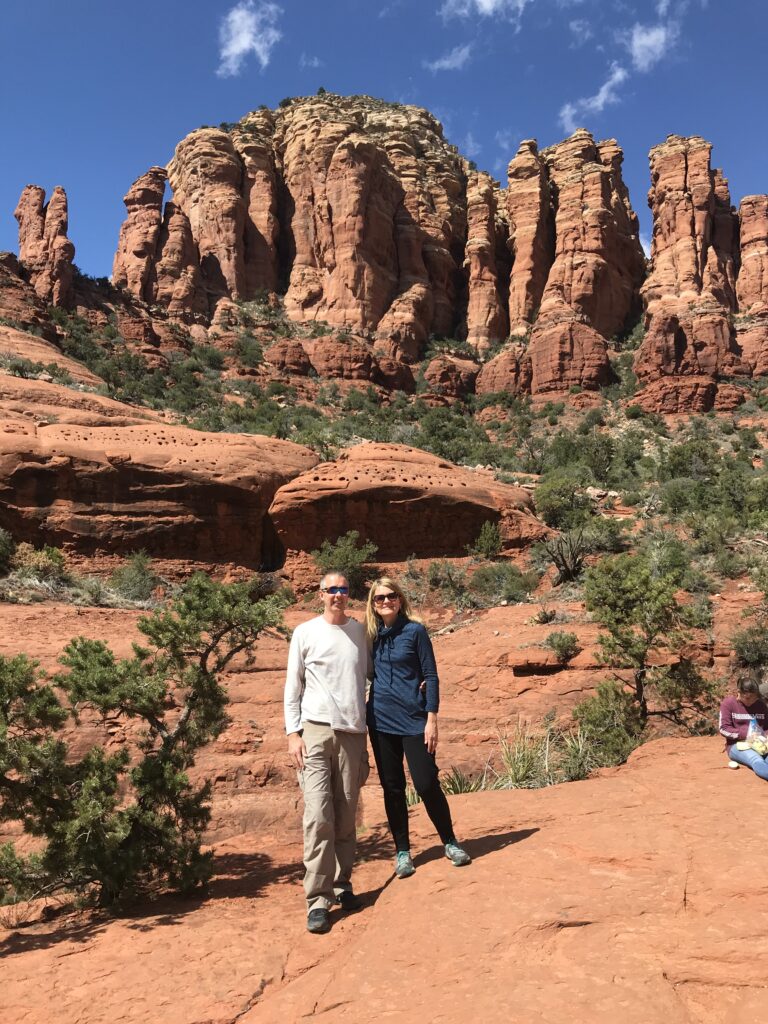 Monument Valley, Utah
Of course, this was closed but we stayed near it. This was our sunset view from our Airbnb. One of my favorite pics and memories looking at the beauty around us.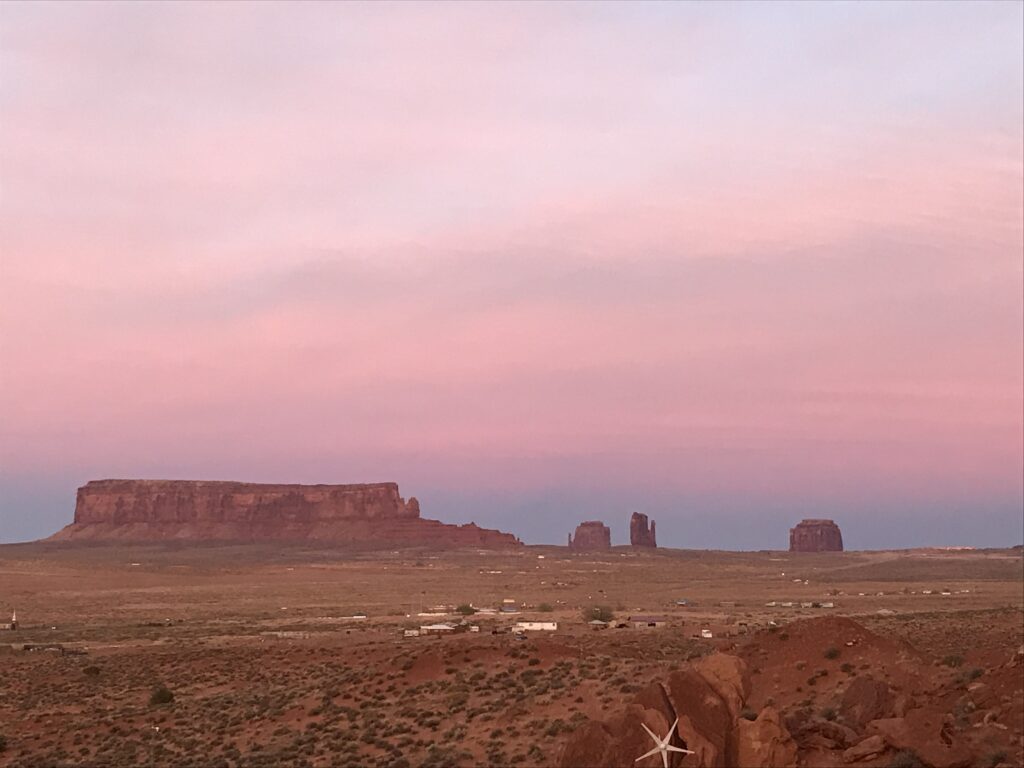 Open Range Cows
I love seeing these cows just cross the road as they pleased. Growing up on a farm I have an appreciation for cows, so I loved these pics.
Red Canyon National Forest near Bryce Canyon, Utah
Since Bryce canyon was closed, we had to find other hiking areas.  Thankful for National Forests and Bureau of Land Management for some of our hiking opportunities. We loved the views and unique hike in the Red Canyon.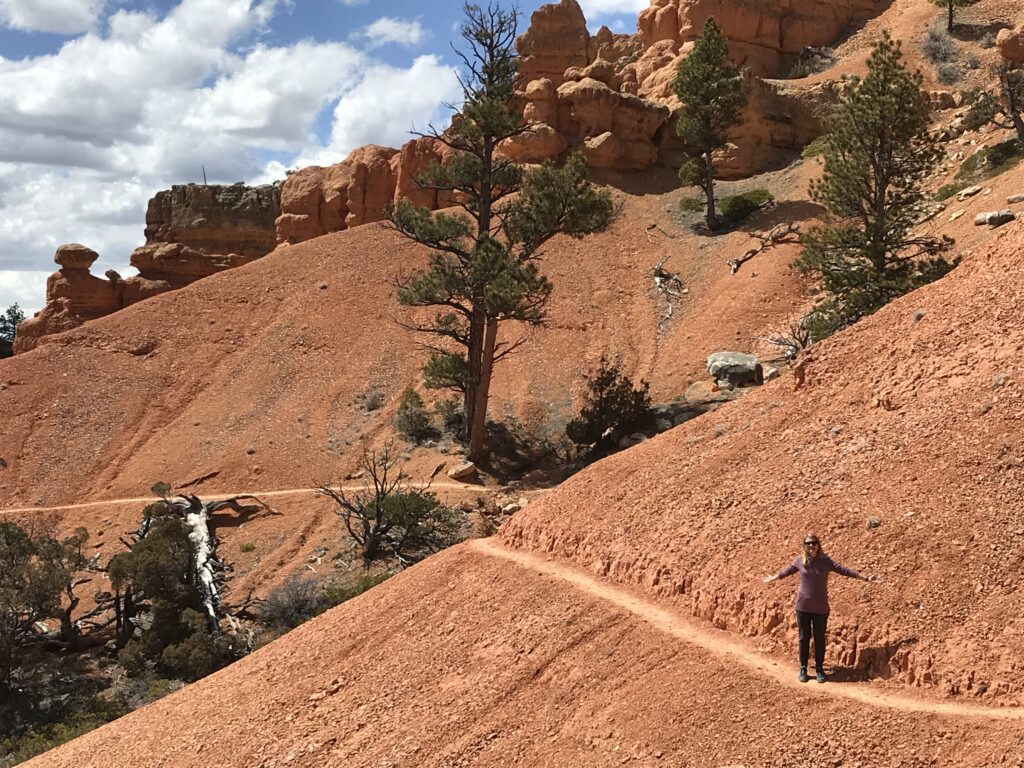 Near Salt Lake City, Utah
Seeing the mountains and the green grass reminded me of the Sound of Music. This was a great memory to see these mountains in every direction.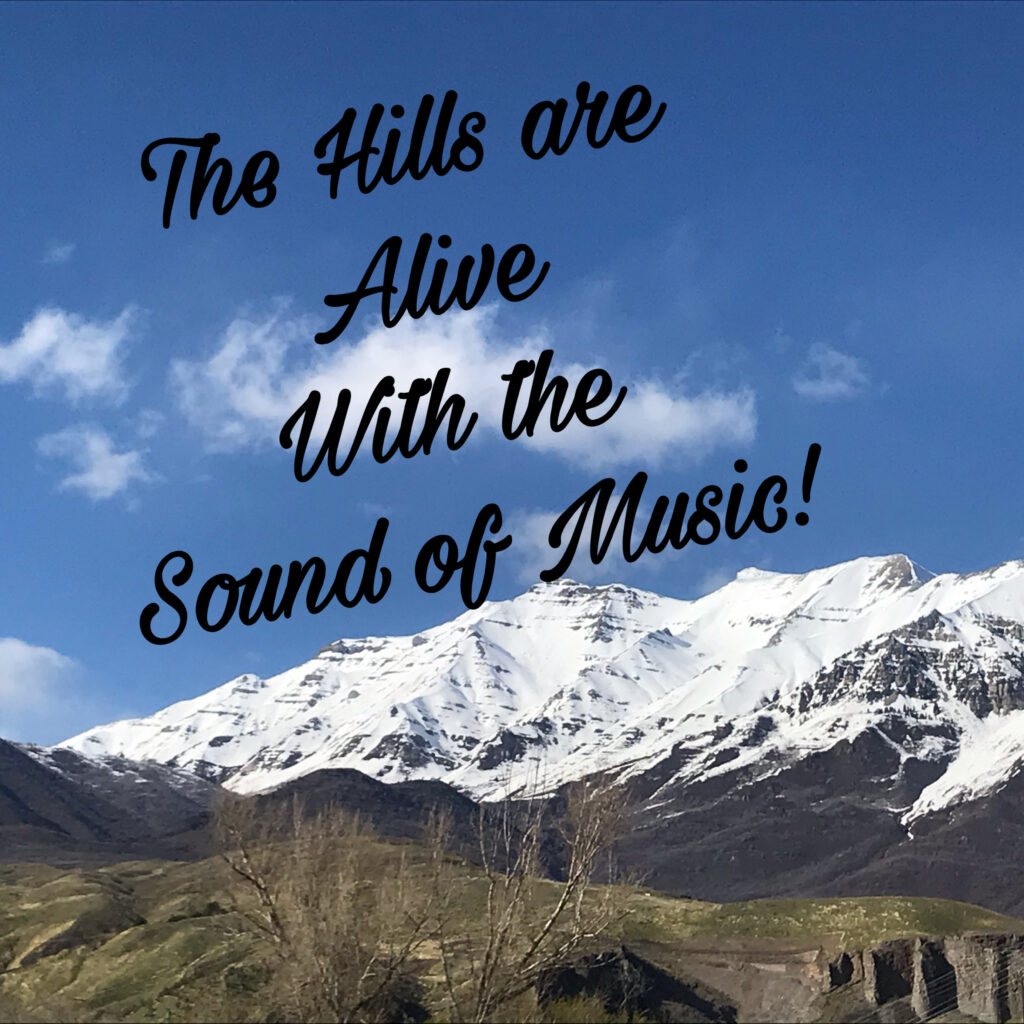 Shoshone Falls, Idaho
The rainbow you see with these falls made these falls even more amazing. These falls are the Niagara Falls of the West. Something you could easily miss in your travels but is worth the stop.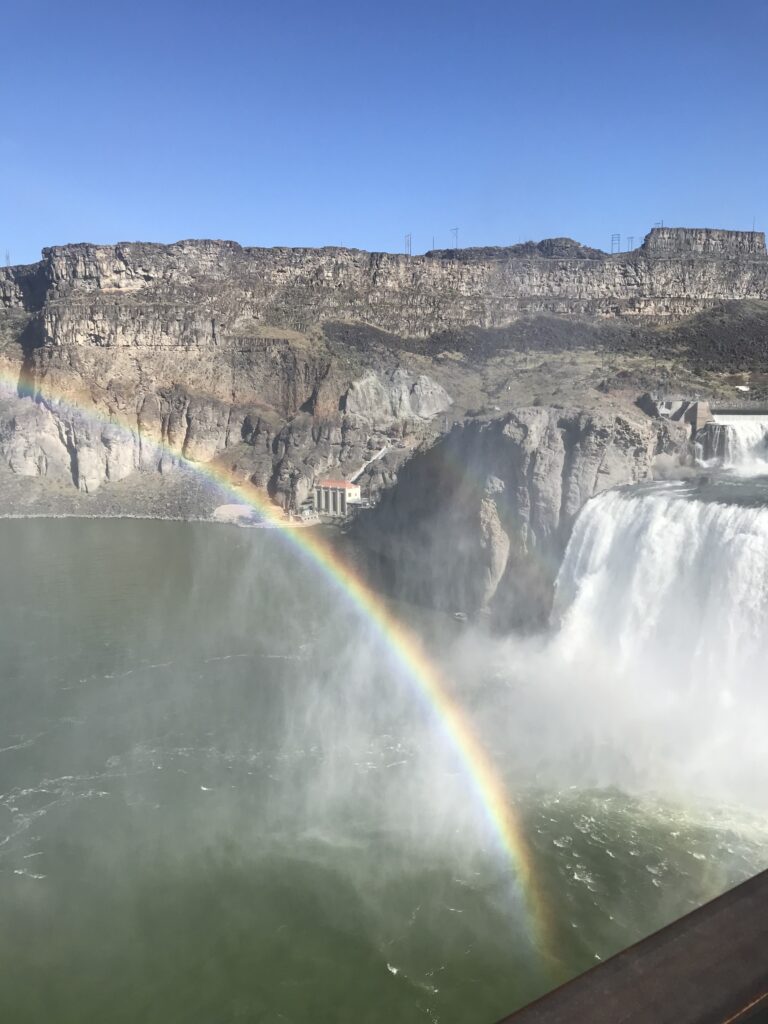 Redwood Trail of Oregon
This was the first time we had seen a redwood tree this large and it was fun hiking on the trail with these giants.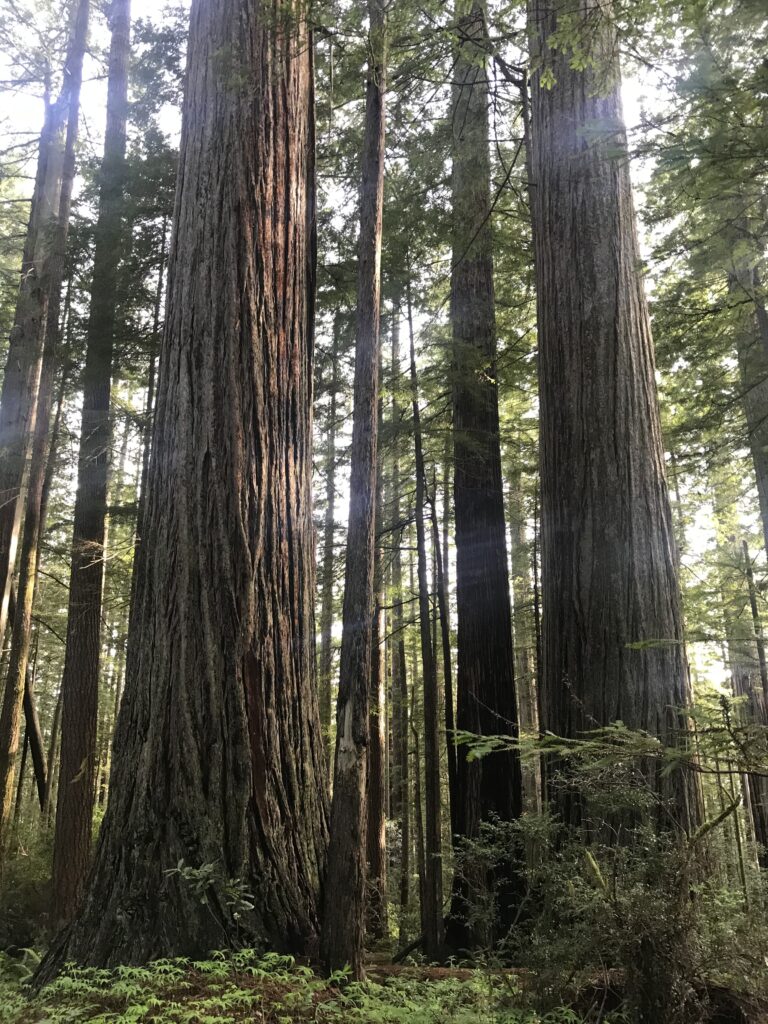 Golden Gate Bridge
We took a driving tour of San Francisco and saw the Golden Gate Bridge from the car. We opened the window to take our pic. Such a great memory of my first ever viewing of the bridge. I also saw my daughter and son in law at this time and where they live.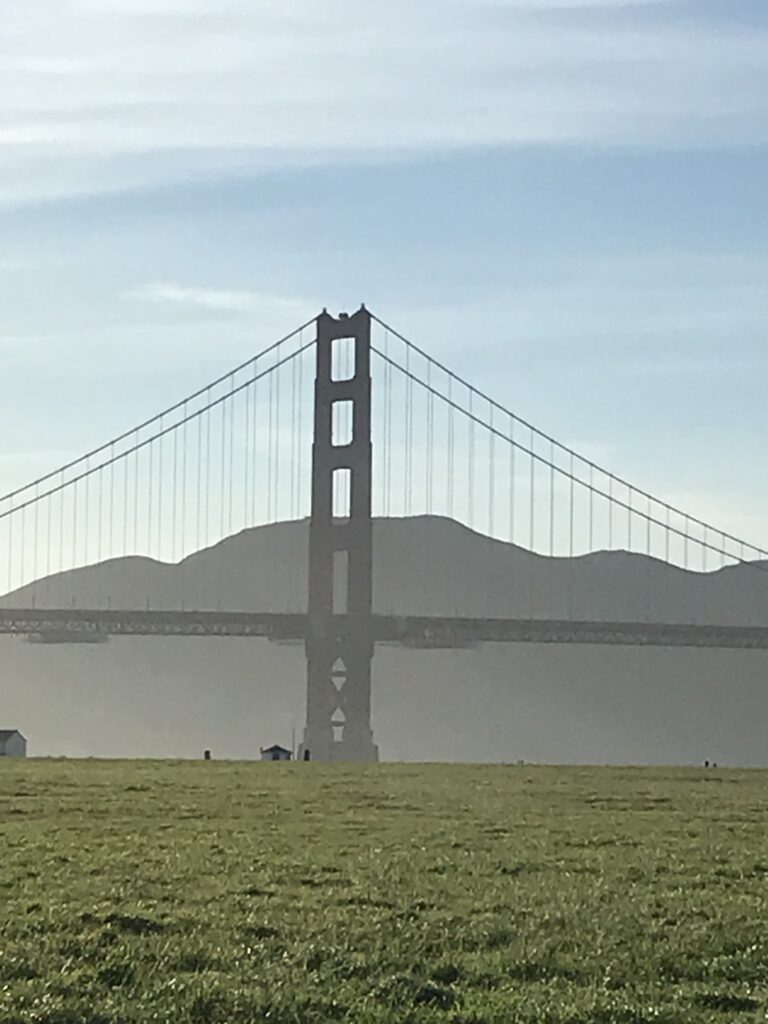 I could go on and on with my pics. It was such a great traveling sabbatical and could not last forever. It was worth it for the great memories and beautiful parts of the USA that we may never see again. 
We hope you enjoyed some of my favorite photos and the stories about them. May these photos inspire some new adventure in your life. Favorite Traveling Sabbatical photos and stories about them.
If you would like to subscribe/follow this blog via Email, subscribe to dabillaroundthetable email at the bottom. An email will arrive in your inbox once a month with links and extras. Check your junk box to confirm.