Restrooms are a needed thing. How many times do we use one in a day? If mamma ain't got a restroom she ain't happy. Starting our travels around 120 days ago I have seen many private and public restrooms and one thing I am thankful for is a good clean restroom. Let's talk about restrooms and restroom essentials.
Note: We got stuck traveling during COVID and because we sold our house and were homeless, we ended up social distancing in more remote areas/ low population states for 6 weeks. Hike, eat, pray, and sleep is what we did as well as looking for open restrooms. See link to Traveling Sabbatical blog.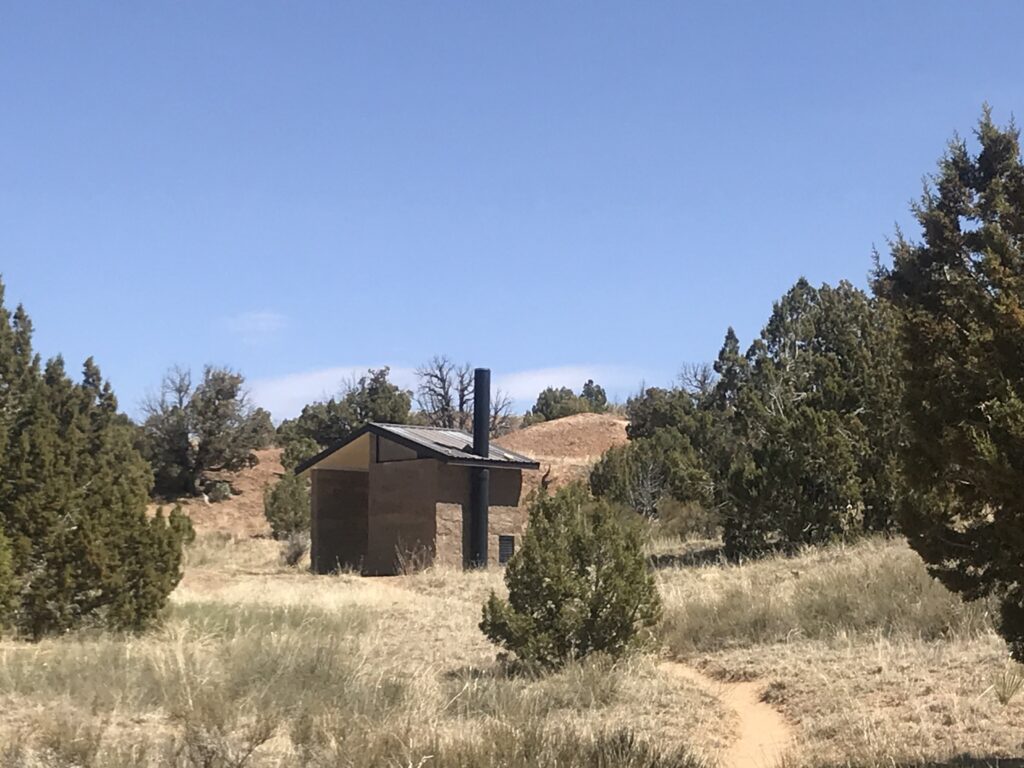 Types of Restrooms
As we started our traveling sabbatical in January, I knew I would use many restrooms in the United States. I have stayed at Airbnb's, been to gas station restrooms, restaurant restrooms, state and national park restrooms, travel rest stops, and even the vault type restrooms you run into in nature.   All have their place in travels.  
When you have to go, you have to go.   I have used all of these restrooms and even nature or as my husband renamed it "toilet trees".  Here is my take on all these restrooms.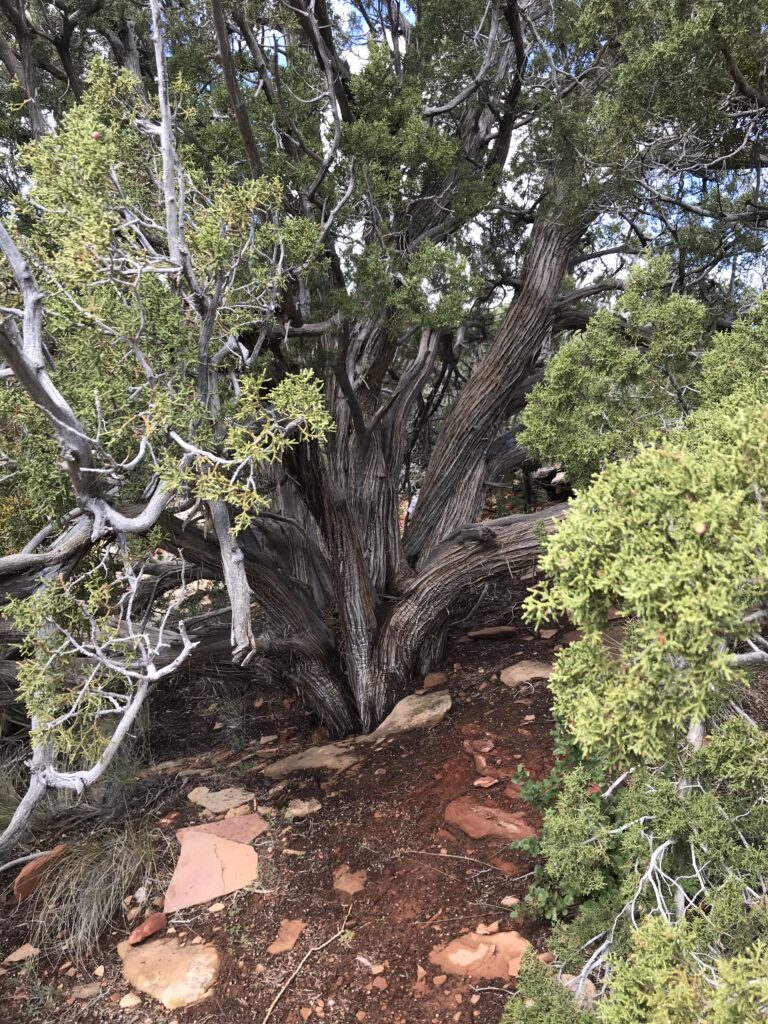 Germ Freak
From the very start of this trip before the coronavirus, I was a germ freak and had hand sanitizer in the car and wipes to use when you feel like you couldn't get out of the restroom without touching things.
My pet peeves
1. When you can't get out of the restroom without touching the door.  
2. Very dirty restrooms. (Now I am just thankful for any.)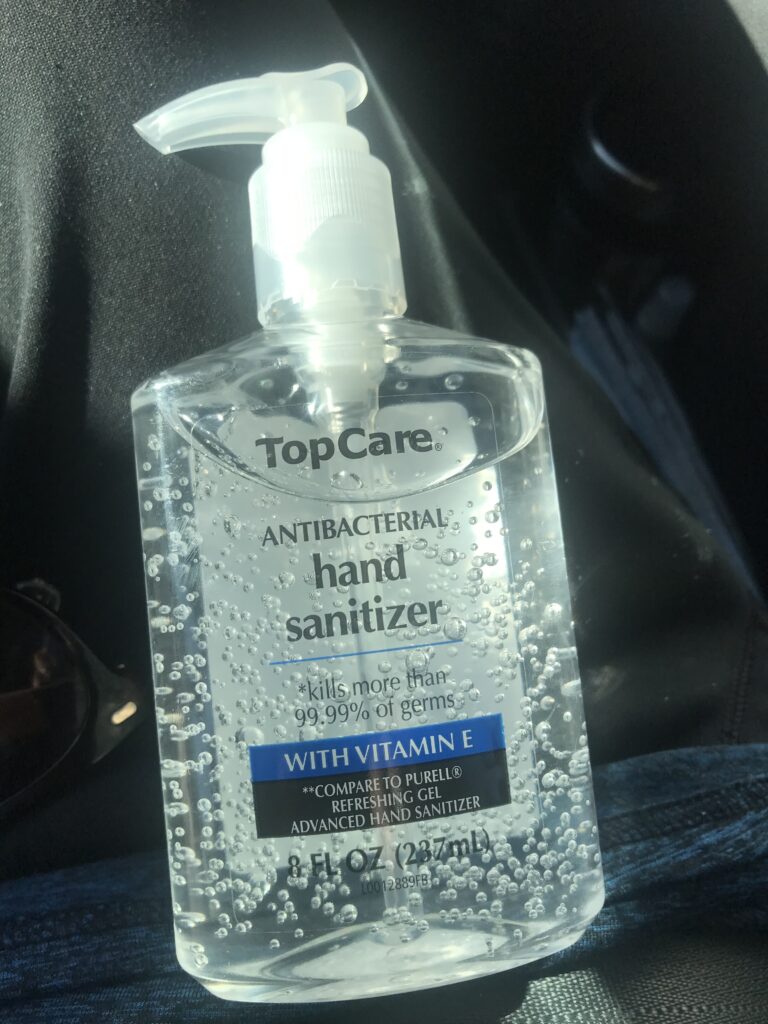 Airbnb Bathrooms
These are the best in the bunch.   This is where we stay and the host, of course, wants to make it the best experience for you.   Most bathrooms are clean and great.   I think the only problem I have ever encountered in only 2% of my stays is a lack of shiny faucet and a shower that could have been scrubbed more.
Some hosts even clean your bathroom each day if you are staying in their home.  I try to book an Airbnb with a private bathroom if staying in someone's home.
Gas Station Rest Rooms
These are the ones that I have seen the most. Whenever we need gas, I usually have to go. We try to get gas where I think the bathrooms are the best. As you know you can't judge a book by its cover. The same is true for gas station bathrooms. You may think this looks good and die in the bathroom. Some you are pleasantly surprised by the cleanliness and newness of the restroom.
I have had good luck with Pilot gas station restrooms, Maverick, and Love rest stops, but have had a few bad ones too. When it comes down to it, I couldn't say…this gas station from East to West coast is the King. They are each uniquely their own.
A Restroom in Flagstaff, AZ during the start of the coronavirus said on its doors  "We have a restroom you can use but sorry we ran out of toilet paper.   Bring your own".  At that point I didn't care and resorted to my Kleenex I carry in my pockets.  
One time my husband stopped for gas and I went in to use the restroom.  I walked in and didn't see a sign for the restroom and asked where it was. She said, "It is closed for COVID".  Great, wouldn't have gotten gas here.  She also said, "you must have a mask."  I said, "I don't have one."
As I stepped out of the store, the "Mission Impossible" song played in my head. In 15 seconds my mind contemplated finding a tree, going behind the gas station, or wetting my pants in public.     
I crossed the street to another gas station, thinking I may not make it.  The restroom sign led to an outdoor entrance restroom.  The sign read, "sorry, closed". I tried the door and it opened! Oh, thank you, God! My next idea was to go to urgent care right next door but thought that would be my last choice.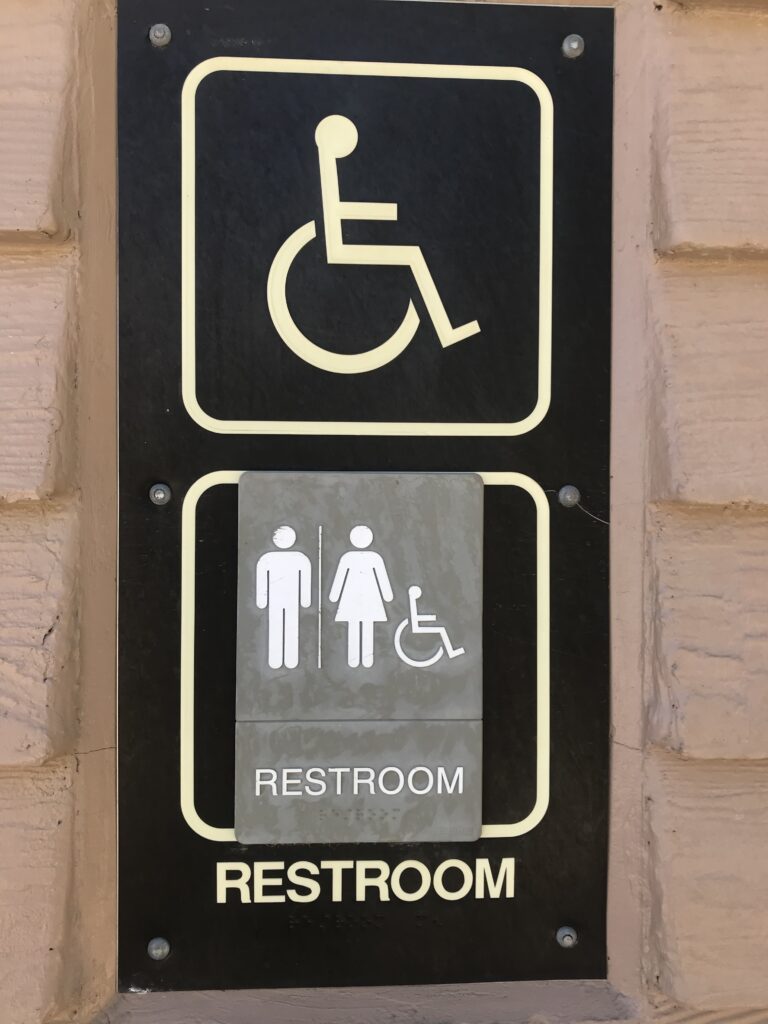 Good Restrooms
Good restrooms are clean, have automatic faucets,  and automatic soap. I can wash my hands twice and have paper towels that dispense with a wave.   Then, I can walk out or push the door.  
The pull door always ruins it and my brain sometimes doesn't remember to go back to get the paper towel to get out.  Then I have to sanitize my hands in the car.  The worst is when you have to shut the faucet off with your elbow and find toilet paper to get out of the door because they have a hand dryer and a pull door.
Fast Food Restrooms
I have walked into fast-food restaurants to go to the bathroom and while I was in there looking at the floor and baseboards, I have decided… If I can't stand the floors then I am scared of their kitchen. Many times, the floors feel sticky or greasy on your tennis shoes. This tells me that they don't have the cleaning down and I don't want to eat there.
I have walked into Mc Donald's and see the signs that say, "restrooms only for customers".  Sorry, I got to go and I have purchased food in the past but don't need anything now.   I used the restroom and left.  
Thinking about it…. I have ordered a coffee in the drive-through and not used the restroom, so this is my time to use it.  I have plenty of those experiences with COVID.  I use drive-through, can't use the restroom…future payback.
After even more thought, I realized those signs were there because some places do have homeless people trying to use their restrooms. We wanted to go biking and no restroom near the trail. I found a McDonalds nearby.
We went in and the doors to restrooms were locked with a sign that said, "ask the counter to open the doors."   I waited because they were busy.  They opened it with a remote electronic switch and I went in. 
While in my stall I realized a homeless person was locked in the next stall…. Hiding. My hubby said the men's bathroom had clothes and stuff all over in his bathroom. Bingo. They lock the bathrooms from the homeless, but they got locked in there. That plan doesn't work. Yes, this was in February, not during COVID.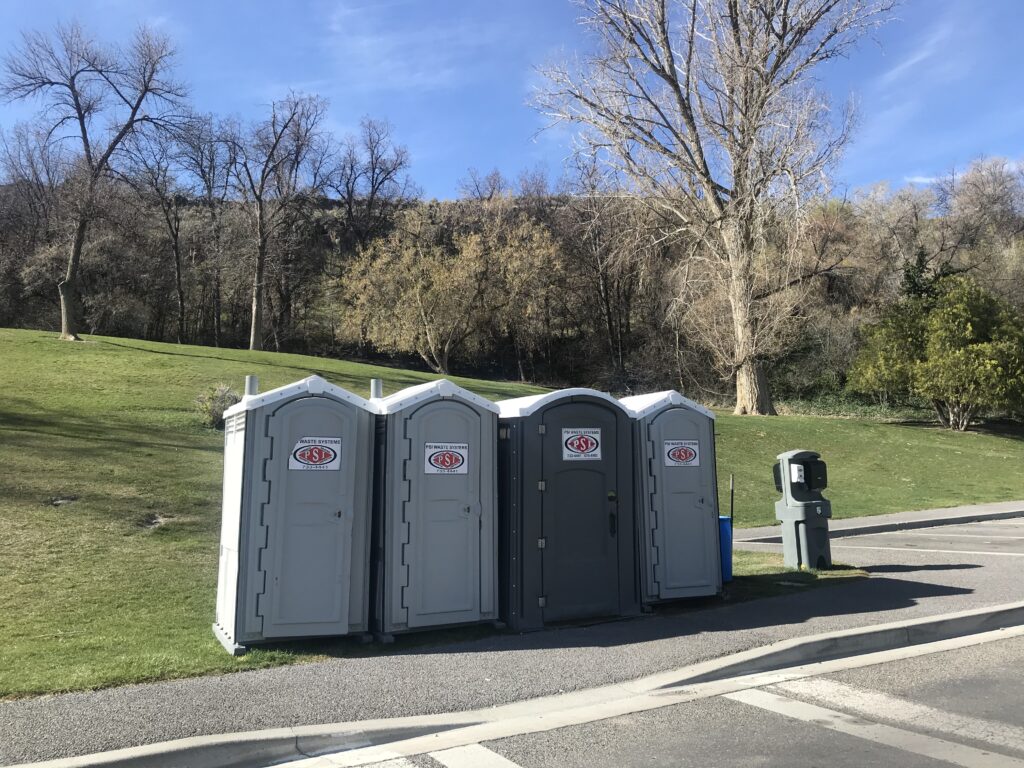 State and City Park Restrooms
As we were traveling with the start of the virus, the City Parks and State Parks started locking their bathrooms. They even locked vault toilets too. My only choice in those days was to go in the woods. I used the woods on long day hikes so squatting was common. We called them toilet trees. Sometimes they would put a porta-potty near the toilets…but I felt they were germier and less sanitary than the woods. No soap and water either.
The National Forests were good and kept their vault toilets open. I usually didn't have to touch a thing if I didn't lock the door and had my husband stand in front of the door. I then used my wipes in the car for my hands.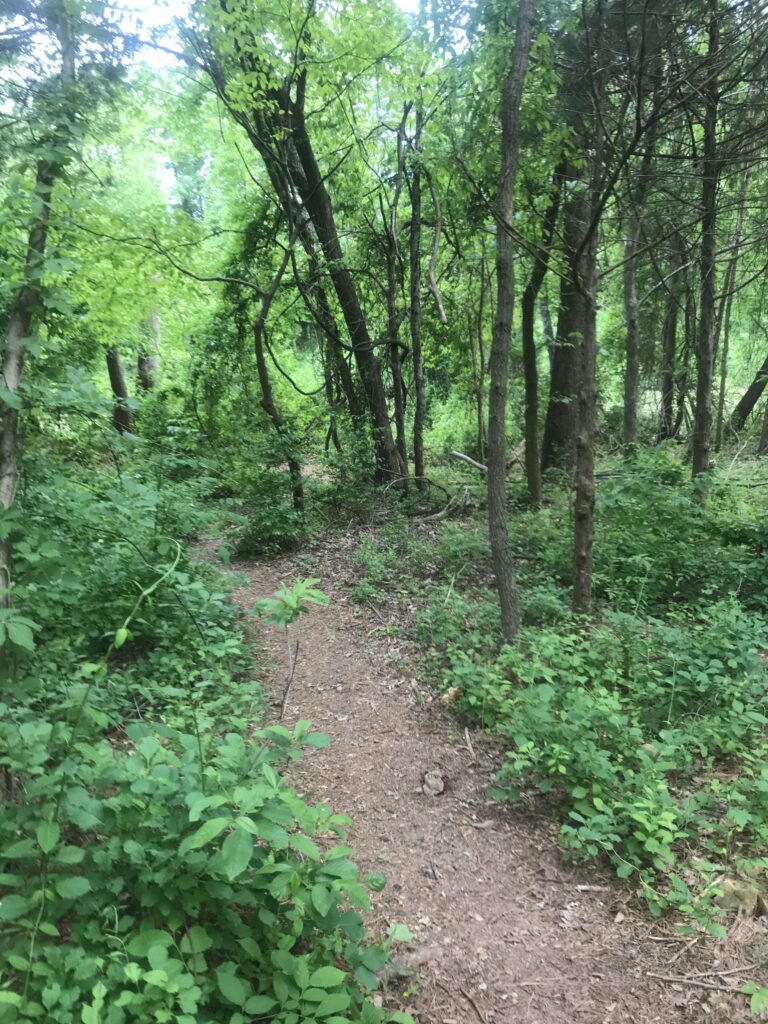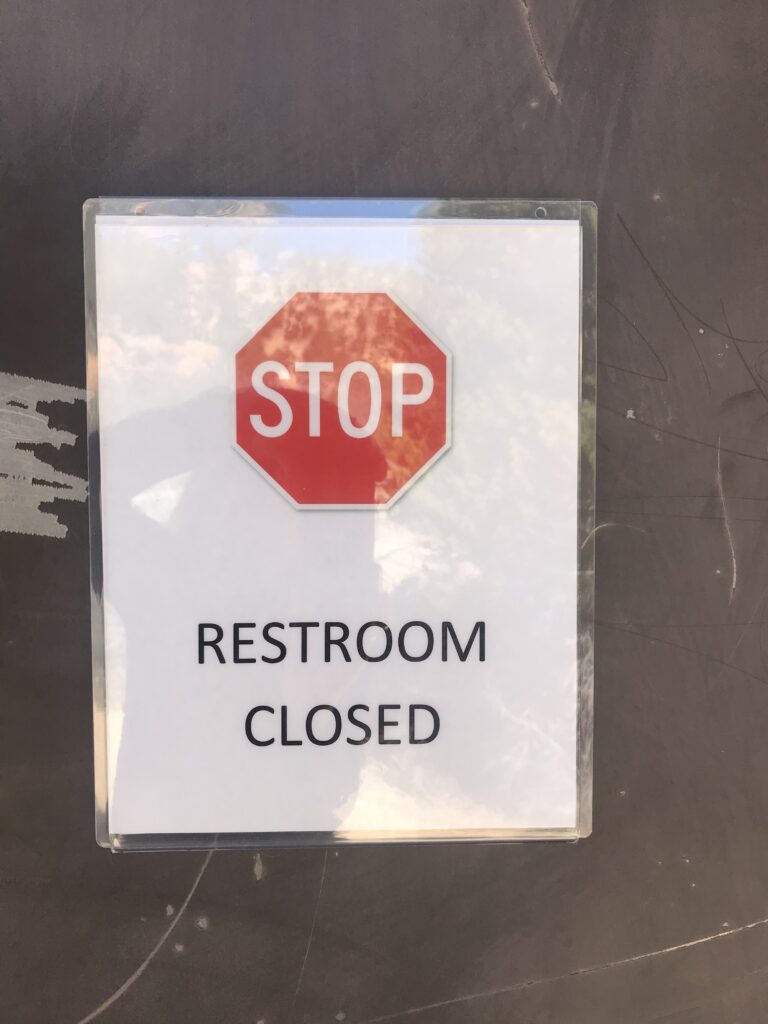 The Great Outdoors
We were biking in a city and they locked all the city toilets. The sign said, closed for the season. I had to search high and low and snuck into the woods behind a tree with my hubby on guard. When you are desperate you just don't care if someone happens to see your buns.
We saw a 10-year-old boy whizzing behind their suburban on the highway. We thought it was funny. I looked from a parking lot near a trail and I could see a girl from a distance squatting behind a bush with her friend on guard. I just laughed knowing I had been there too.
I am thankful for all the hiking I have done because my legs have muscles. This has given me the freedom to use the great outdoors for my restroom with a squat. Not because I enjoy it but because all the restrooms are locked or closed for this COVID season.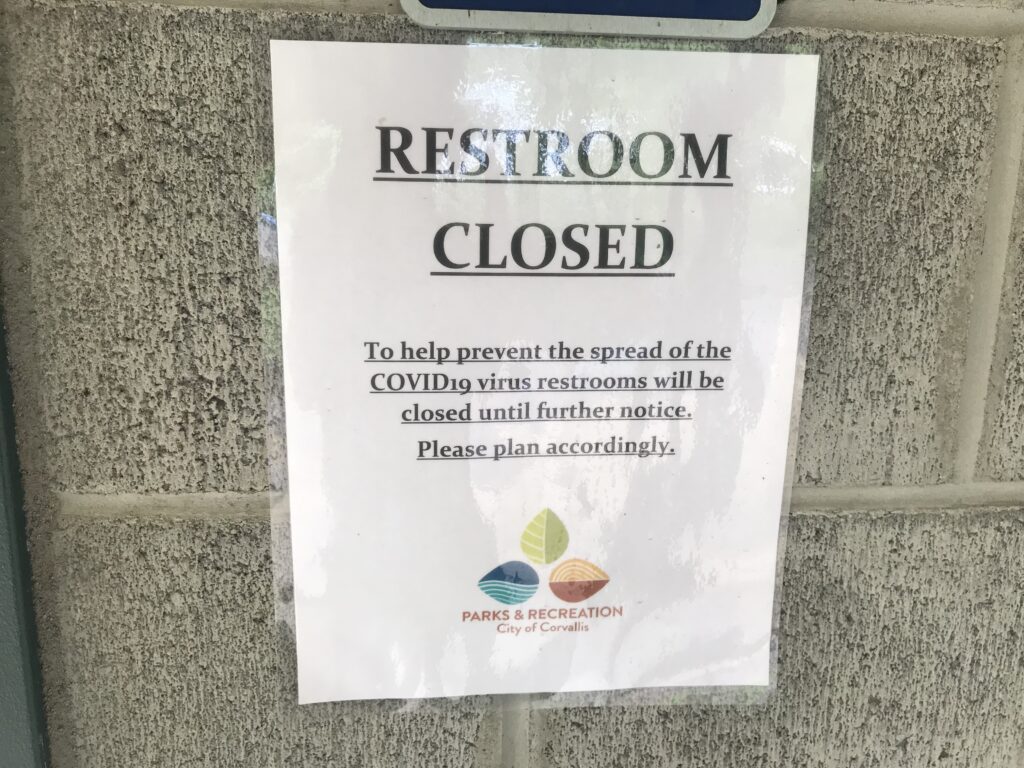 Thankful for Restrooms
As you can see when you get your daily toilet taken away from you at home or work, you start to appreciate a good clean bathroom. Today I am thankful when I can go through the day and not have to use the woods multiple times in a day.
We will get through this.   When I get settled into my own home in the future, I will be so excited when I can clean and then use my own bathroom.  Be thankful for restrooms and of course toilet paper. I am glad I could make you appreciate restrooms more than you ever knew and say "Let's Talk About Restrooms".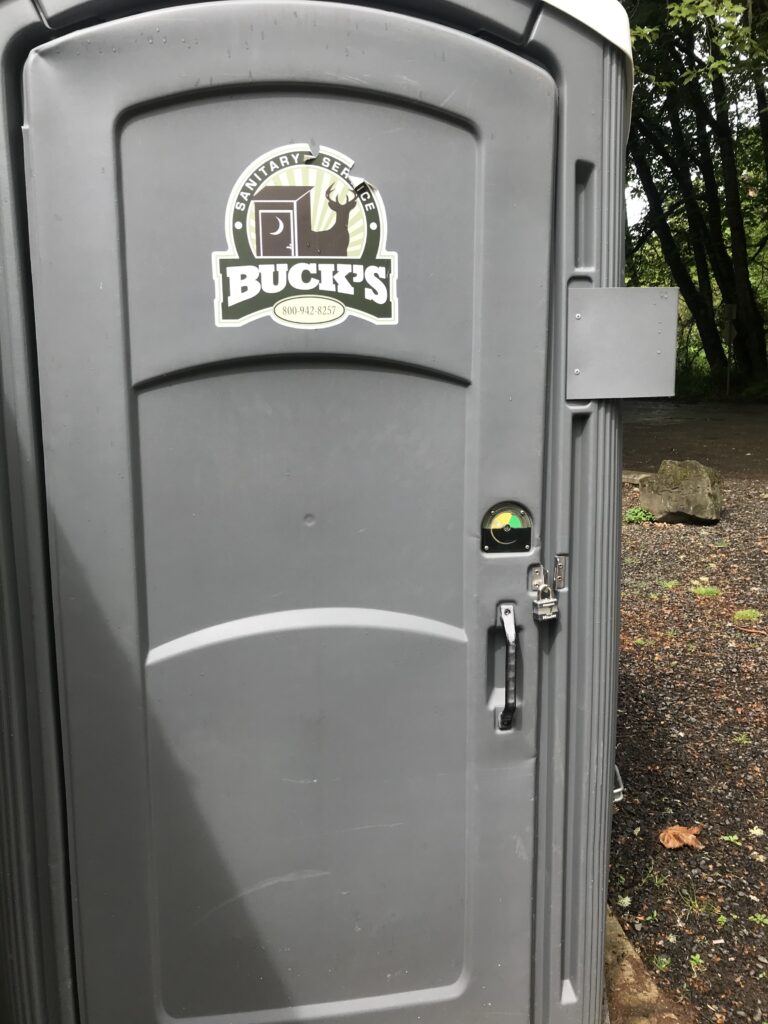 Do you have any restroom stories to share?
If you enjoyed this blog, then sign up for dabillaroundthetable email in the subscribe link at the bottom. Remember to check your junk box to confirm and a recipe will come your way. I sent out an email once a month with links to my blogs and extras.