With inflation comes increases in food prices at the grocery store. Fruits and veggies, meat, milk, and eggs all have increased in price. So what foods can I make that are healthy and lower cost? Have a seat at my table and I'll share some low-cost healthy foods and meals.
Let's Talk Eggs
Eggs a few years ago were $1.67 and at the highest price, they are now almost $4-$6. Which would equal 33 cents to 50 cents for an egg. Even if the price has gone up, eggs are still a good value for the amount of protein and nutrients you get per serving. Two eggs will be providing 12 grams of protein which will be 66 cents to $1. That's a great deal compared to buying some meats.
Eggs are the gold standard of protein- so if you want more information on eggs check out my blog on eggs and nutrition.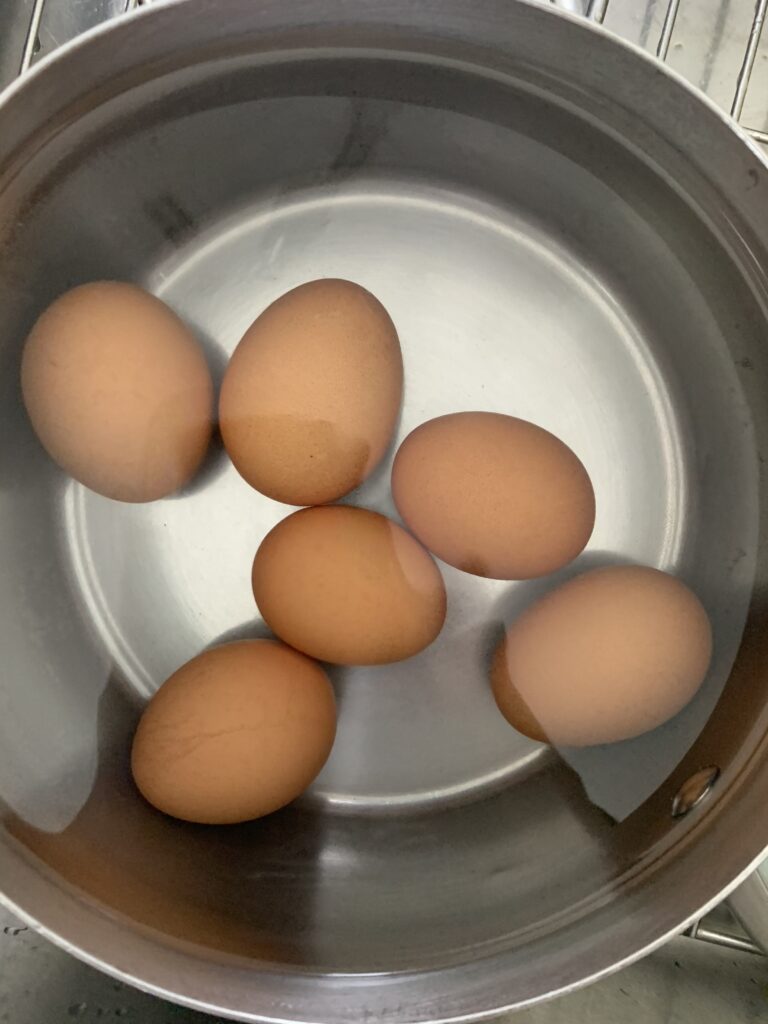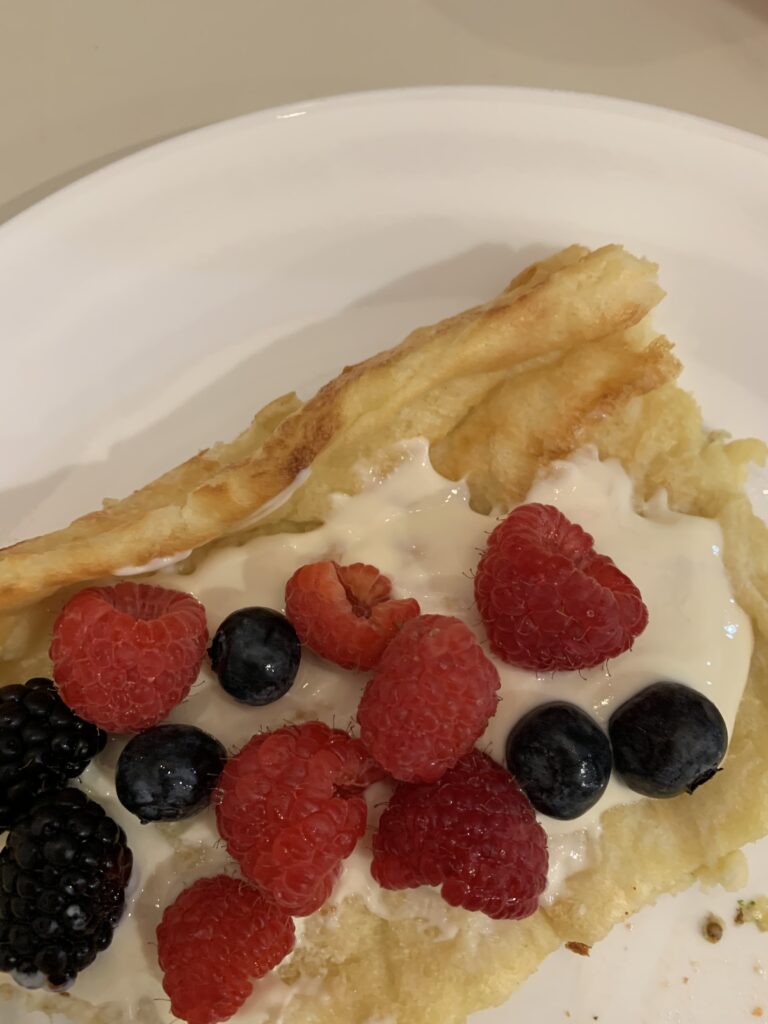 Recipes with Eggs to Make a Low-Cost Meal
Panakuken- this is one of my most popular blogs and here is the link. Panakuken Recipe. This is an oven pancake and has eggs, milk, flour, and butter which are all very inexpensive. Top it off with yogurt and fruit and it's a winner and low in cost. It is also very easy for your kids to learn how to make and then they can make it for dinner, breakfast, or lunch.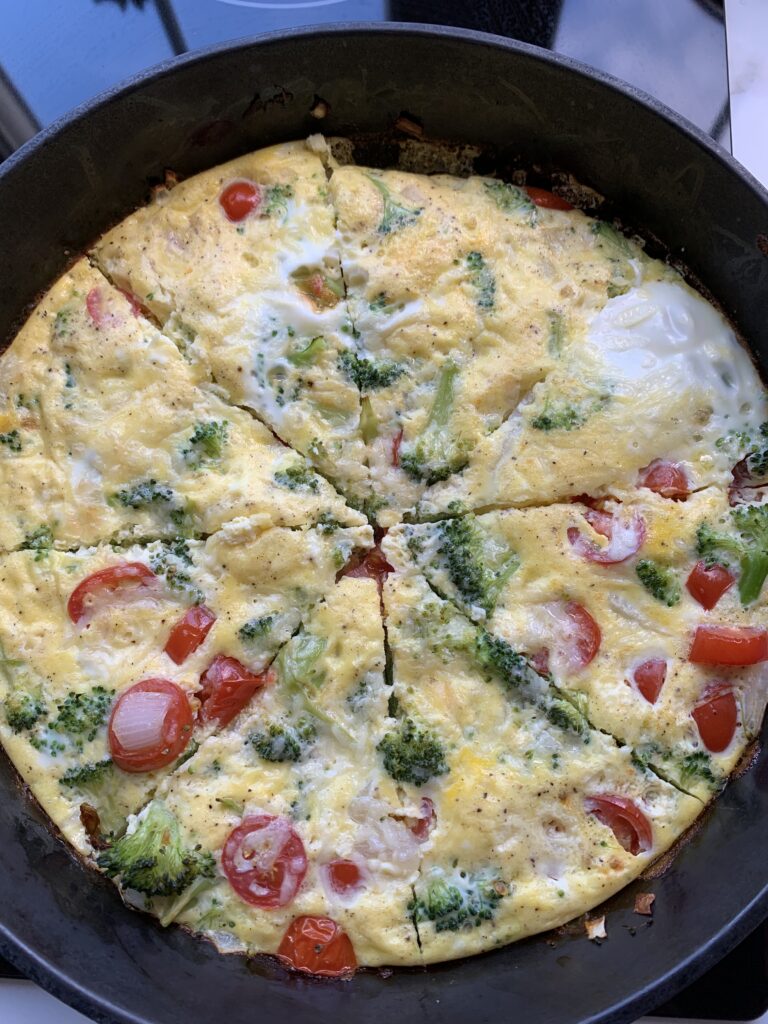 Frittata- uses eggs, and veggies and can be made quickly. Clean out some of your veggies and add your eggs and optional cheese and bake in the oven.
Frittata Recipe
½ onion diced
2-3 cups broccoli chopped ( you can add any veggies to frittatas)
1 TBPS Olive Oil (EVOO)
¼ cup water
8-12 eggs- when making for fewer people I use 6-8
½ cup skim milk
Pinch salt
¼ tsp Black pepper
1 tsp garlic powder
1 cup cherry tomatoes quartered
¼ cup grated parmesan or cheese of choice.
Preheat oven to 350 degrees. In a cast iron pan sauté onion and broccoli with EVOO. Add water until broccoli is tender. Whisk eggs, milk, and spices. Add the tomatoes to the veggies and spread over the pan and cook for 1 minute. Pour egg mixture into the pan on top of veggies and let sit over heat for 2-3 minutes. Top with cheese and place in oven to bake for 10-15 minutes until puffs and firm in the middle.
Burrito Meals
Another easy egg meal you can make quickly or teach your kids to make is breakfast burritos.
Breakfast Burritos
Scrambled eggs
Tortillas
Salsa and or guacamole
Cook scrambled eggs and top with cheese and place in a tortilla with salsa and guacamole. This is easy and low cost and a meal your kids can make for Breakfast or lunch. My son would make these when he didn't know what else to eat.
Bean burritos
Refried beans
Cheese
Salsa
Tortilla
You need a can of fat-free refried beans, cheese, salsa, and a burrito shell. You can make a bunch ahead and freeze it to microwave later, just like they do in the freezer section. My kids again would make these in their teen years for lunch if I wasn't home.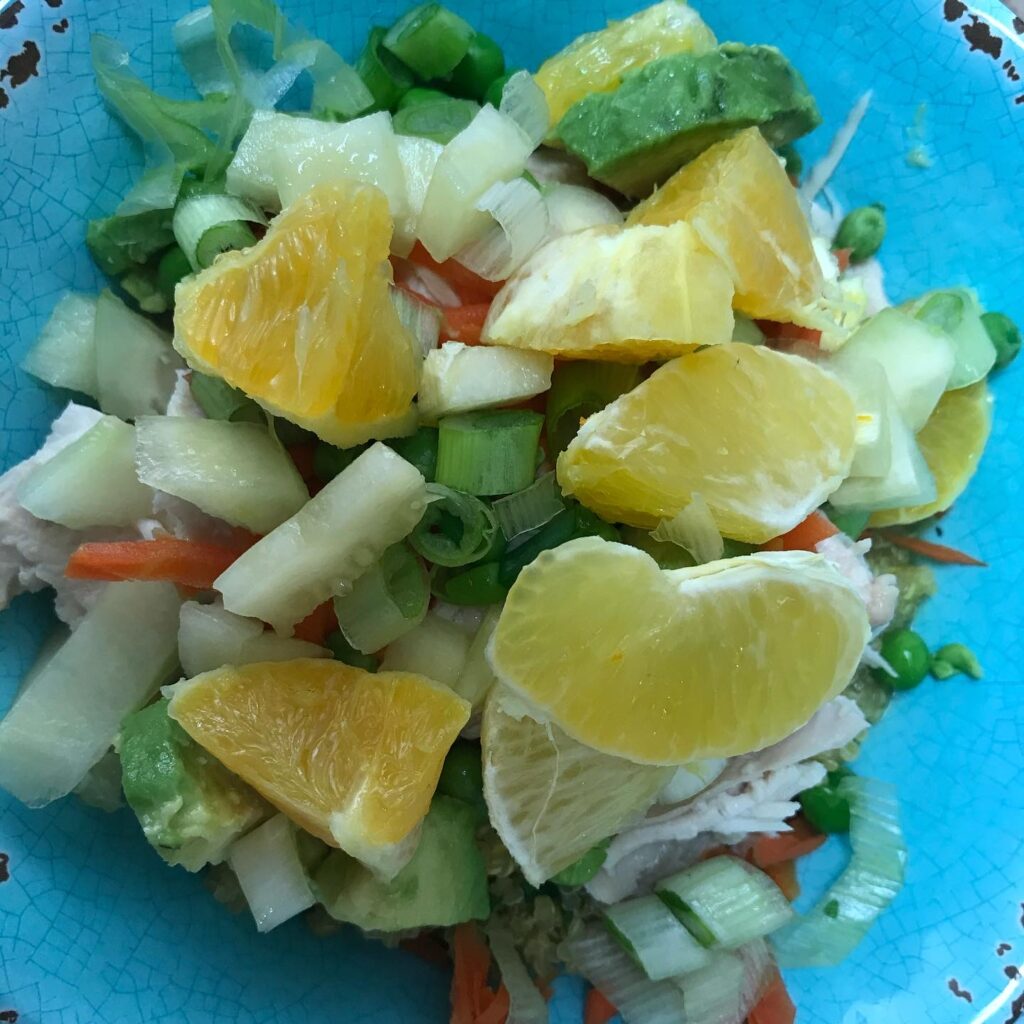 Meals in a Bowl
Make brown rice or quinoa bowls- add food you want to get rid of out of the freezer or pantry on top. Such as beans, chicken, fish, eggs, salsa, frozen veggies, sauteed onions, peppers, corn, and cucumbers. These can be eaten cold or hot. Or mix it and make a cold salad with a dressing. Recipe link here to Quinoa bowls and a quinoa Cilantro Lime Salad.
Whole Chicken Meal
A whole chicken is low cost when you can get 2-3 meals from a chicken. I wrote a blog called Chicken on the Menu and this will give you recipes to make with chicken. Roast a chicken and serve with potatoes or rice. The leftovers can be used in chicken noodle soup and other food dishes that add chicken.
Soups for Meals
Soups are also low-cost. Look for soups that have broth or tomato bases. I freeze my tomatoes from the garden so adding a can of chicken or beans and onions to a soup is very low in cost. You can get many servings and leftovers out of one batch of soup. Soup Blog link.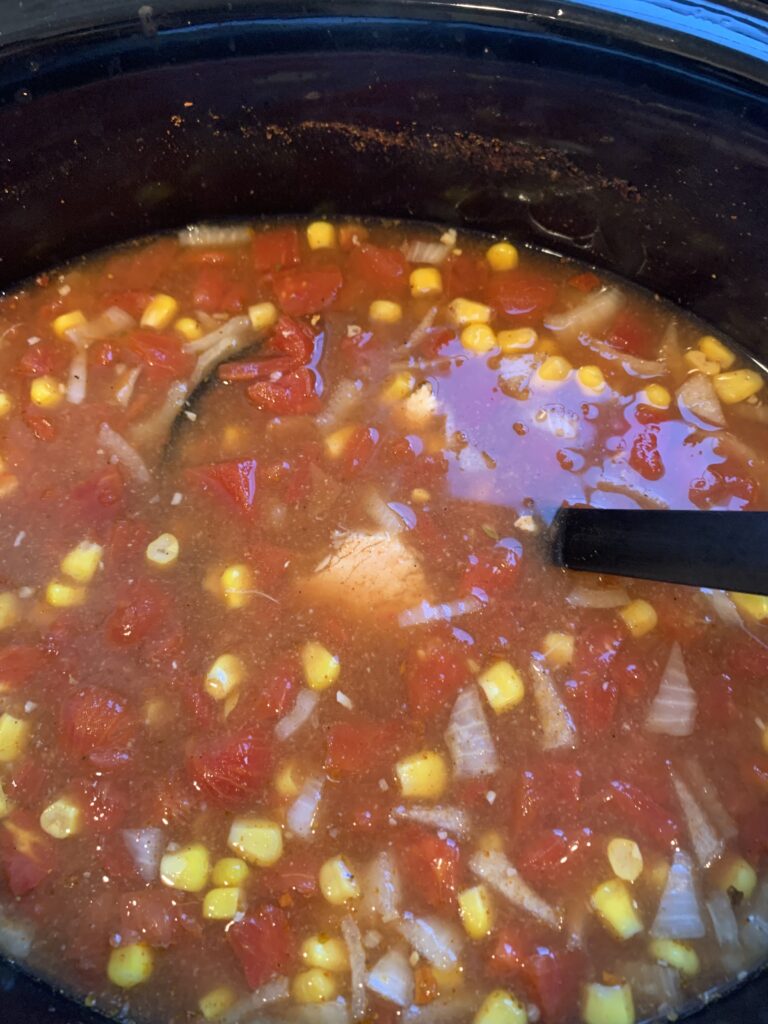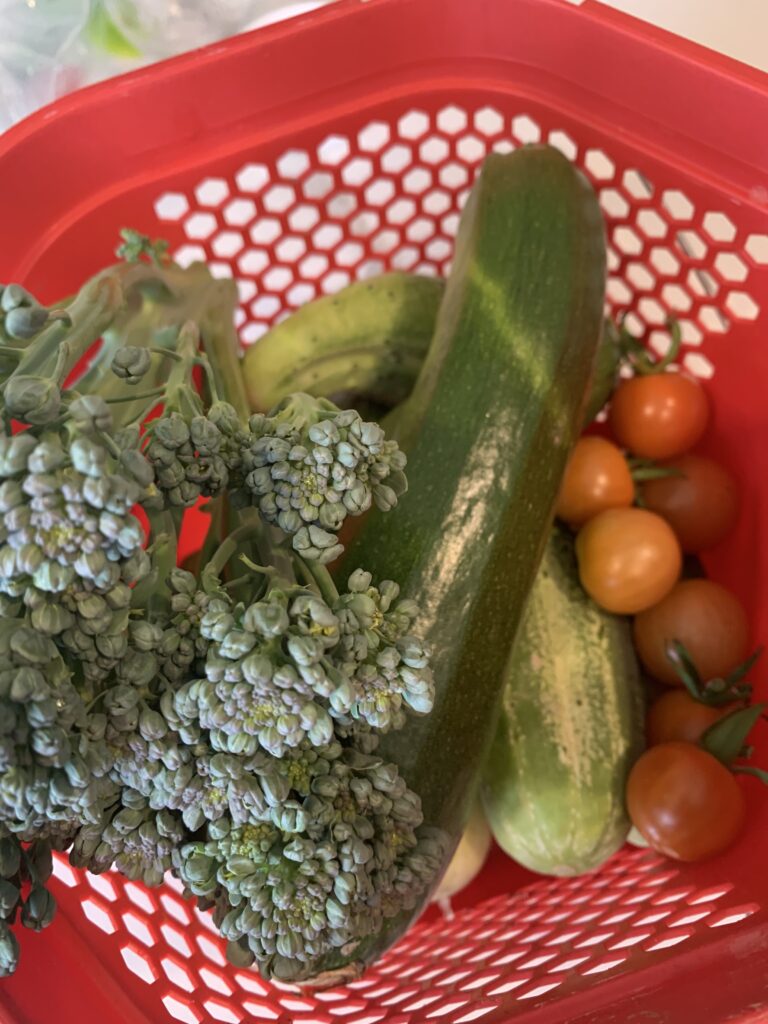 Low-Cost Garden Veggies in Meals
Having a garden with veggies as the meal base can make for some lower-cost meals. For example, if you grow your lettuce and tomatoes, Taco salad can be pretty inexpensive if all you buy is beans, cheese, and meat.
Zucchini recipes are low-cost. I wrote a whole blog on 7 days of zucchini recipes. Most zucchini is cheap and you can usually find someone who is giving it away so it is free.
I hope you can make some meals that a low in cost and your grocery budget can decrease because you are wise in cost and nutrition. Hope you enjoyed and found some new recipes in low-cost healthy foods and meals