When I say beach vacation my mind thinks of the ocean waves and sandy beaches.  Most of the time we think of Sunny Florida, but you may want to think of the Carolinas and Virginia this spring, summer, and fall. Learn about some beach vacations in the Carolinas and Virginia.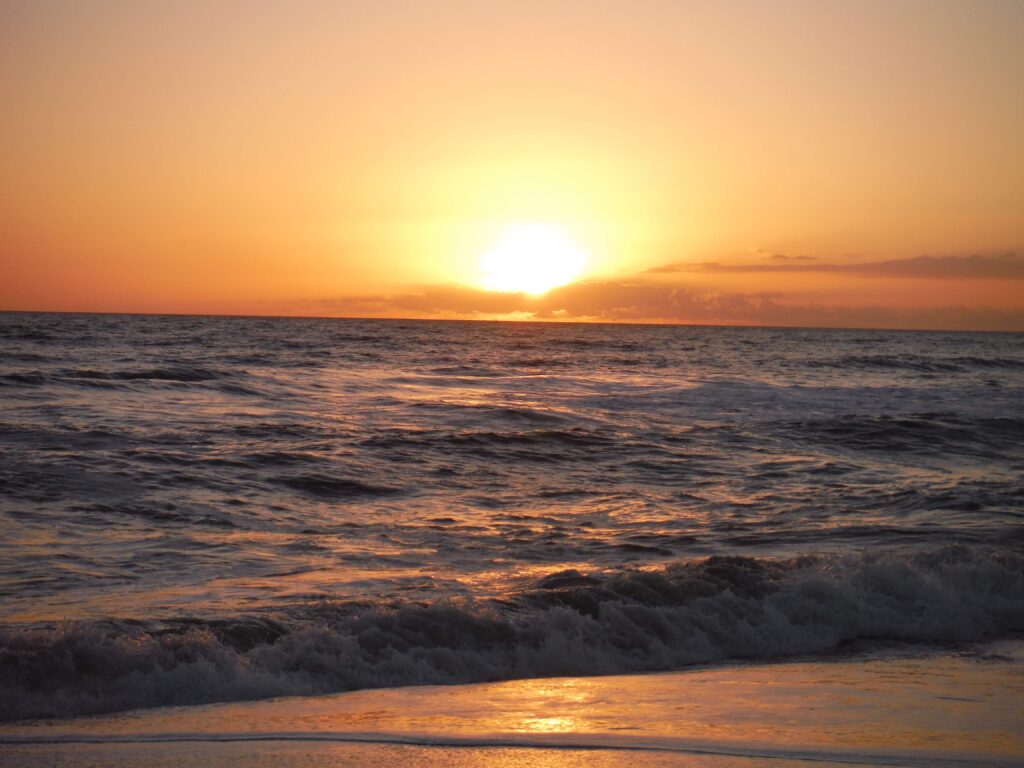 Beach Vacations
The beaches I'm telling you about will be the out-of-the-way ones you may have not heard about. You may have to explain what city the beach is nearby. These beaches will be perfect for a family or couples, especially if you enjoy the outdoors.
I'm sharing the beaches we have been to and I'll list some others you could also try. It's about 5-6 hours to drive to the beach for a beach vacation from the blue ridge mountains. This may be a long weekend vacation or a whole week.
If you live in a state farther away, fly into an airport and rent a car for a beach vacation. We had some friends from Iowa we picked up from the airport near the beach and off we headed to our Airbnb to have a beach and city vacation. This vacation was 1 day of beach and 3 days of city sites on a long weekend.
Topsail Beach/Surf City/ North Topsail Beach- North Carolina
These beaches are North of Wilmington, North Carolina, and are great to visit in September. I am sure they would be great from late spring to Late fall. If you go midweek there will be fewer people at the beach.
We stayed in an Airbnb three blocks from the beach Labor Day weekend. We grabbed our chairs and walked to the beach or we packed the car and drove to the North Topsail beach areas or the Southern part of the beach. Parking can be a bit tricky, but you soon learn the best spots to park for free or pay a fee.
Catch a sunset at serenity point. This is a must-see. You will be able to see the sunset on the point from all views.  It was worth the walk down the beach to see a quiet sunset with many types of birds.  We even ran into a couple who told us about their fishing in that area.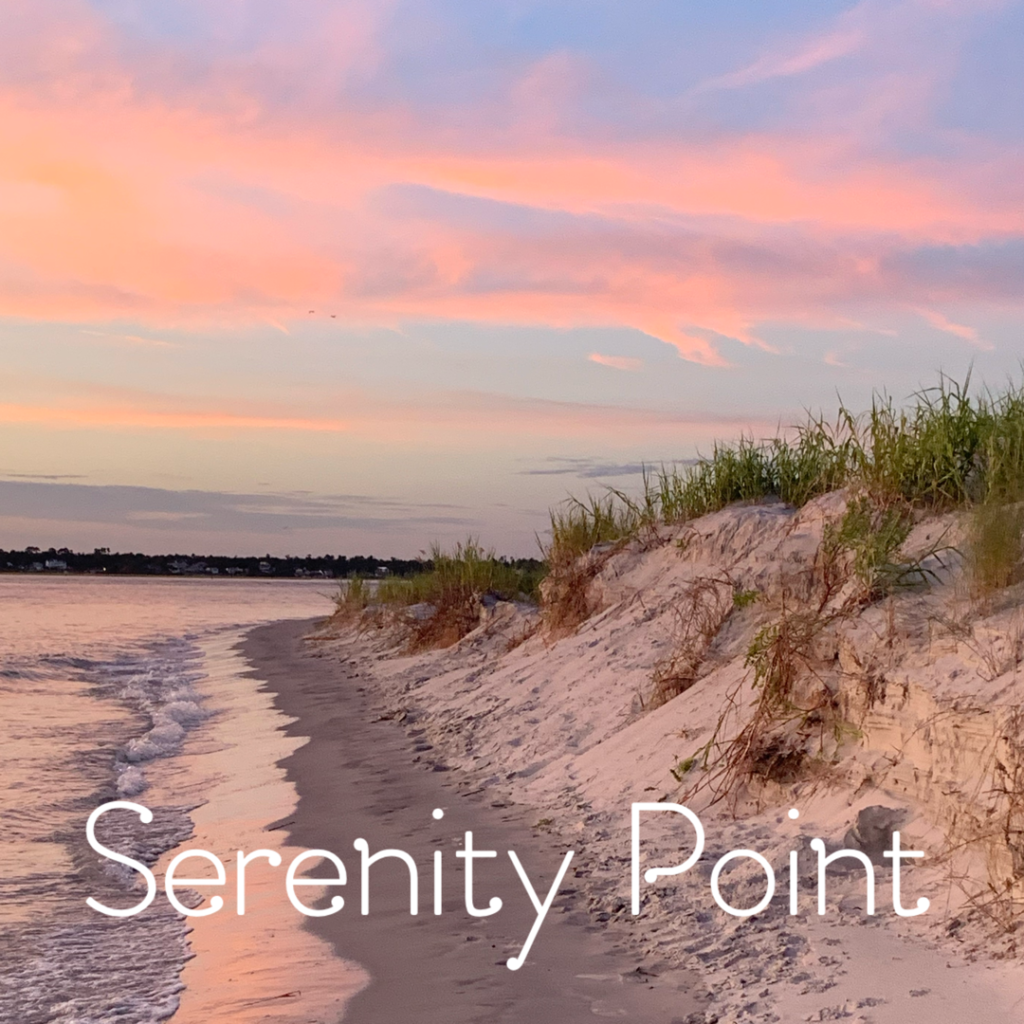 Sunset Beach/ Ocean Isle Beach – North Carolina
These beaches are south of Wilmington, NC, and North of Myrtle Beach, South Carolina. You could take some day trips to these larger cities on a rainy day as we did. We visited these beaches on Memorial Day weekend and the weather was good with some rain.
Again, we stayed at an Airbnb and drove our car to the beaches. Free parking at sunset beach but you need to get there early on the weekend. Ocean Isle has paid parking spots but if you don't mind walking you could find some street parking. Sunset Beach has convenient restrooms near the parking area.
Outer Banks and Oak Island are other beaches in that area. We did not go to them, but they are worth checking out as friends and our neighbors love going to them each year.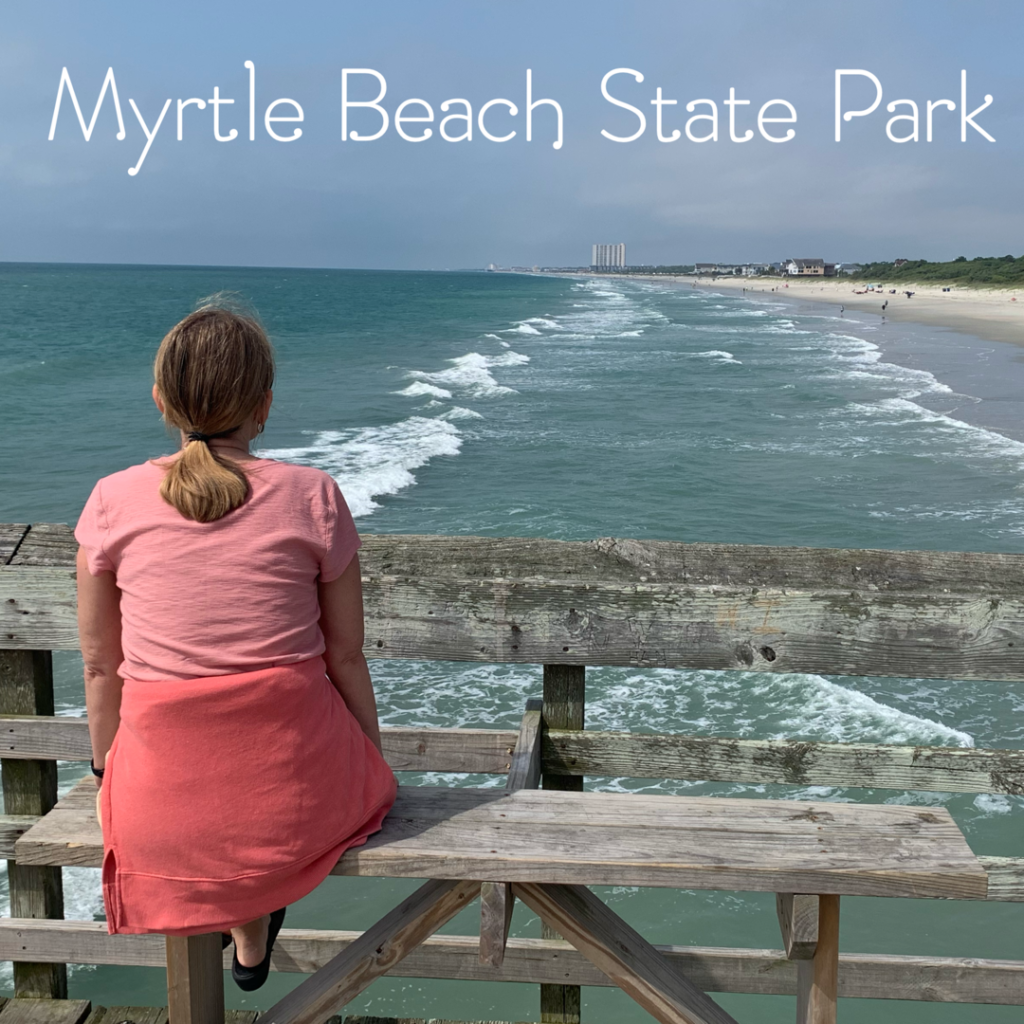 Myrtle Beach State Park- South Carolina
When we took our day trip to Myrtle Beach, I wanted a beach that had a restroom and the other city beaches did not, plus you had to pay for parking. It is worth it to pay the fee for a beautiful beach and the available restroom at the State Park.
I recommend a state park for less traffic, and a restroom available, especially If you are planning a day trip to a park. Once you pay for a state park pass for a day you can also check out Huntington Beach State Park for the beach too. Very similar to the other state park.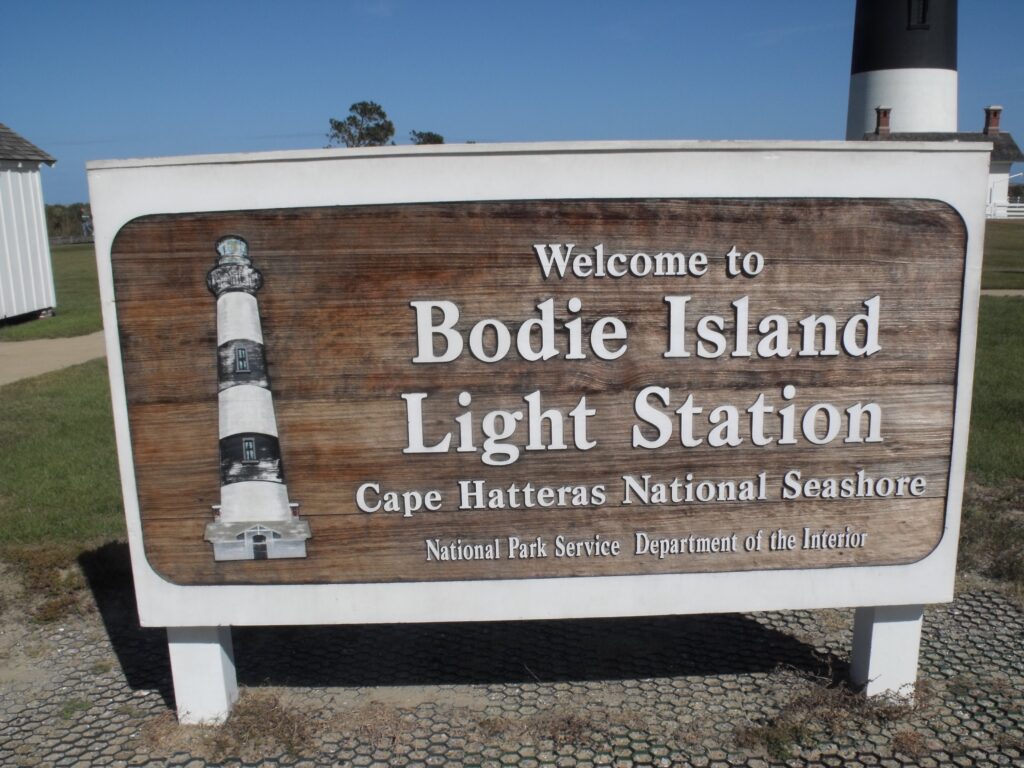 Nags Head/Kittyhawk Beaches- North Carolina
This beach is south of Virginia Beach and in North Carolina. When we went to this beach it was September and the weather was still hot and humid. You drive across many bridges to get to the area, and because you are deep in the ocean- the breezes help cool you down. "You almost feel like you are in Hawaii," said one resident we talked to on the pier.
The beach feels remote and has lots of wildlife to see on Cape Hatteras National Seashore.  There is much to do in the area such as the Wright Brothers National Memorial, and the sand dunes, or just enjoy the outdoors.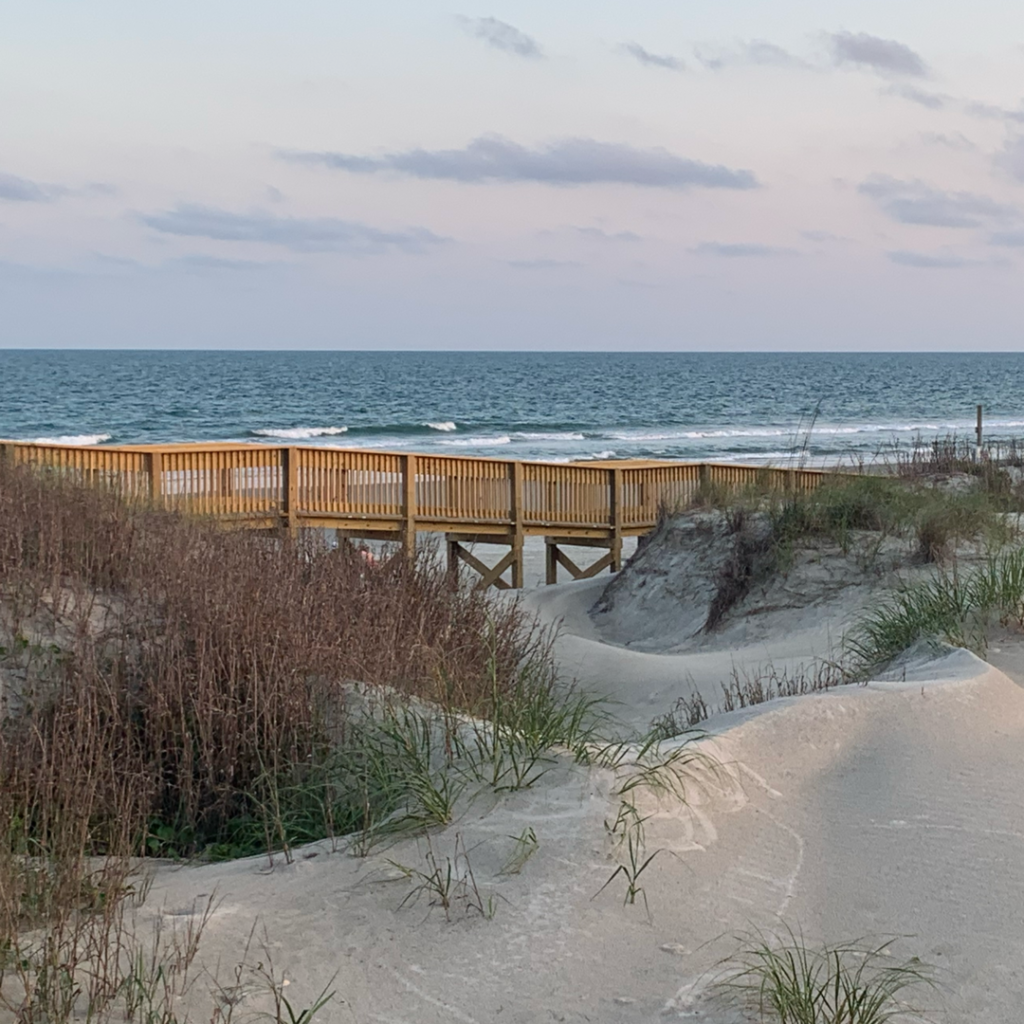 Virginia Beach- Virginia
We took our family to this beach after our Washington DC trip many years ago. This beach is in Virginia. We went in July and the weather was hot, so our beach times were in the morning and late afternoon into the evening. Our kids loved it. We stayed in a hotel within walking distance from the beach.
It was midweek so there were fewer people but this will always be a busier beach to visit. My husband remembers getting his favorite seafood meal at "Ocean Eddies" on the pier. I had to look it up to see if they are still there. Virginia Beach also has some State Parks you can visit too.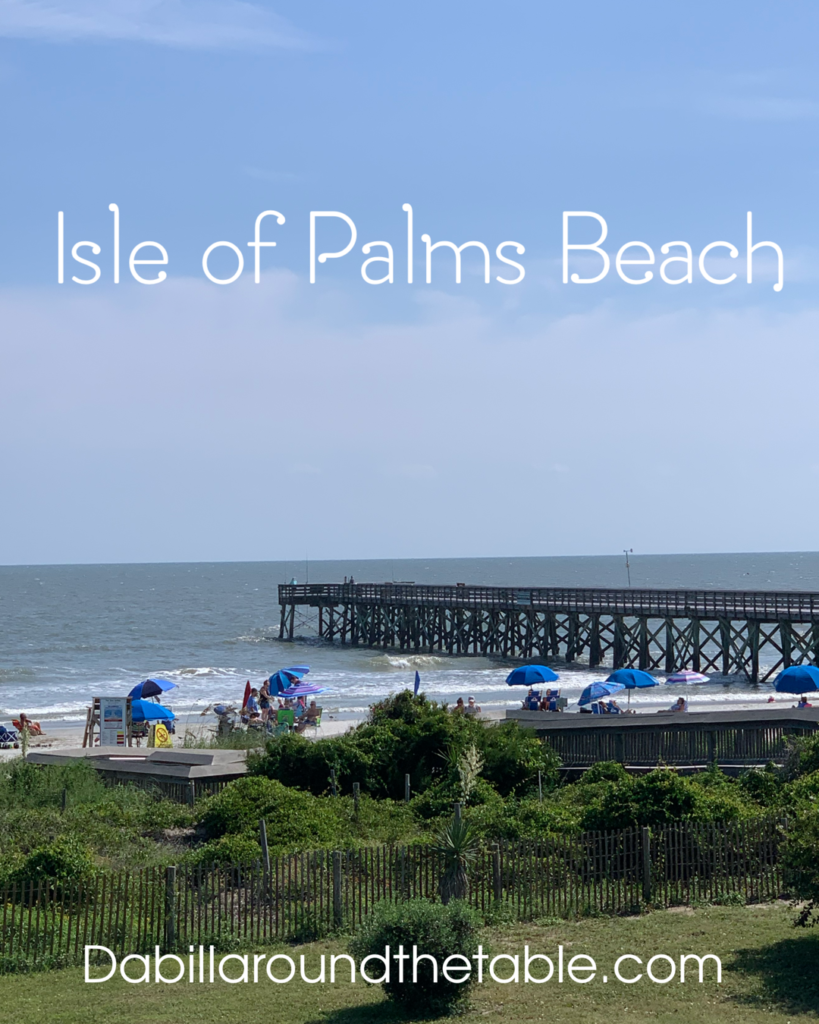 Isle of Palms Beach- South Carolina
If you are visiting the Charleston, South Carolina area, I would recommend the Isle of Palms Beach for a beach vacation. This has nice sand and off-street parking and a nearby restroom off the beach. The breezes felt great and this is a less busy beach in the fall. Since it is farther south it will be warmer.
This is a nice beach to head to for a day or two and then enjoy the city. If you are in the Charleston area don't neglect a carriage ride through the city, and exploring old Charleston. Be ready to walk and explore.
Hope you can plan a beach trip this year.  Nothing provides the best memories than a beach vacation with your family and friends.   Enjoy and try a new beach this year. Beach Vacations in the Carolinas and Virginia.
If Beach Vacations are not your thing check out these blogs for hiking and Adventure. Visiting Virginia- Blue Ridge Mountains. How to See Tennesee for Free What to see at Arches National Park What to see in Arkansas The North Shore in MN
What is your favorite beach vacation spot on the East Coast? Comment and share your favorite Beach.