If you are living in Virginia or heading to the North East to visit historical sites, then don't miss this National Park.  It is a less popular national park, making it easier to visit.   This blog will show you what to see at Shenandoah National Park.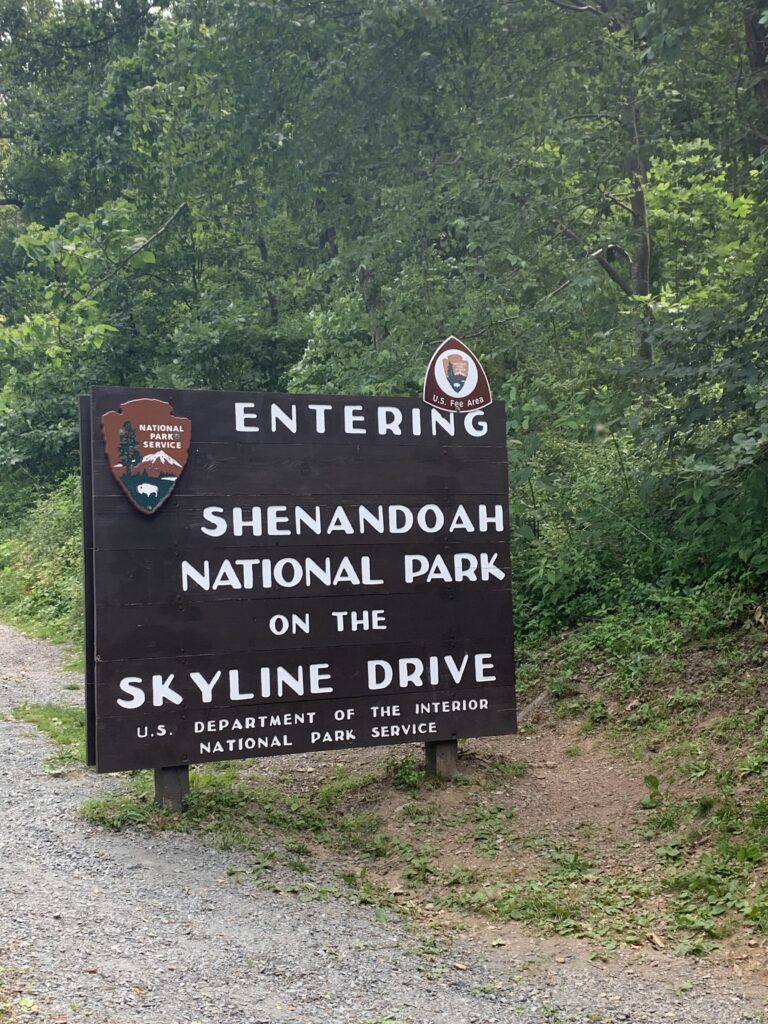 How to Start at the National Park 
Depending on what direction you are arriving you can enter the park from the North or the South. This is where you can buy your National Park Pass. If you have a season pass you are good. The Dickey Ridge Visitor Center is in the North. There is an East Thornton Gap entrance station, and a West entrance station too.
There is no visitor Center at the South entrance station but another visitor center called Byrd Visitor Center in the middle of the park near Dark Hollow Falls. The blue ridge parkway turns into the skyline drive as it runs through the park. The Appalachian trail also goes through this national park and this is what makes it special.
Look at the map or brochure ahead of time and figure out what hikes you want to take and what you want to accomplish in two-three days.  Some popular longer hikes like "old rag" only allow limited people on them, so you will need to sign up for a time to start your hike on a certain day.  Here is a Map of the Park with Trails. Maps – Shenandoah National Park (U.S. National Park Service) (nps.gov)
Hiking at Shenandoah National Park
There are plenty of hikes and many views of the mountain area or even waterfalls and rivers. I recommend starting the longer hikes in the morning for cooler weather but the shadier hikes in the afternoon.
When we were there in June it was rainy and some of the clouds moved in early morning and late afternoon to cover our views.  Keep in touch with the weather for the best hikes. In all reality, you need to go with the flow and determine your hikes based on the day.  This is a link to the day hikes. Recommended Day Hikes – Shenandoah National Park (U.S. National Park Service) (nps.gov)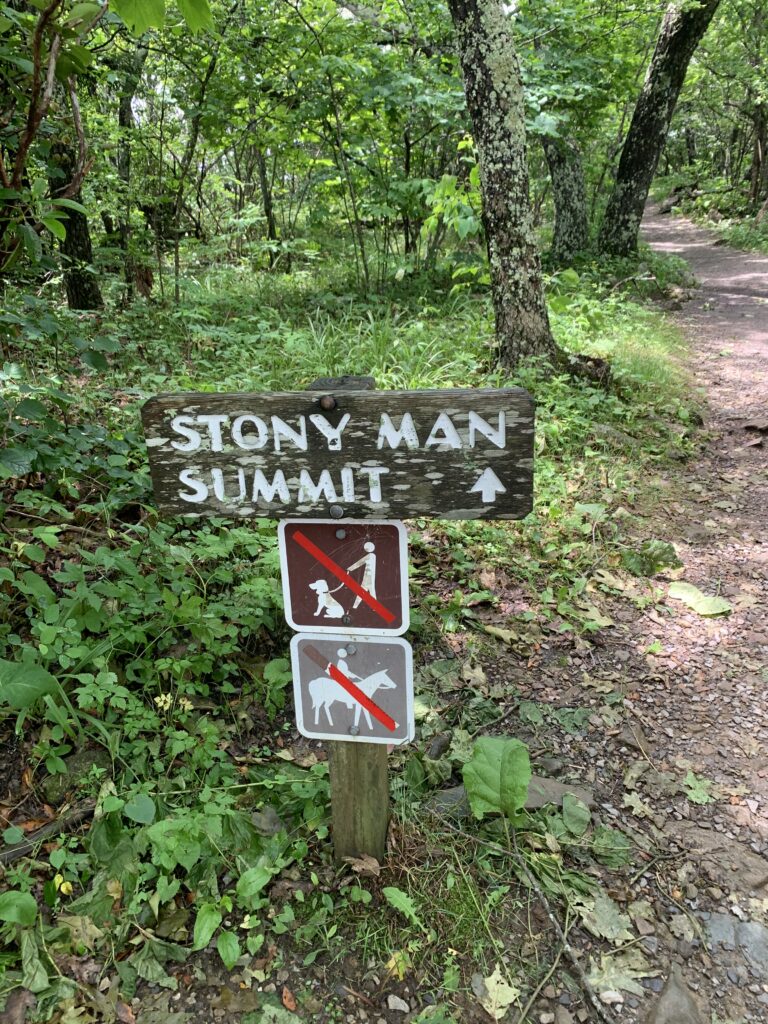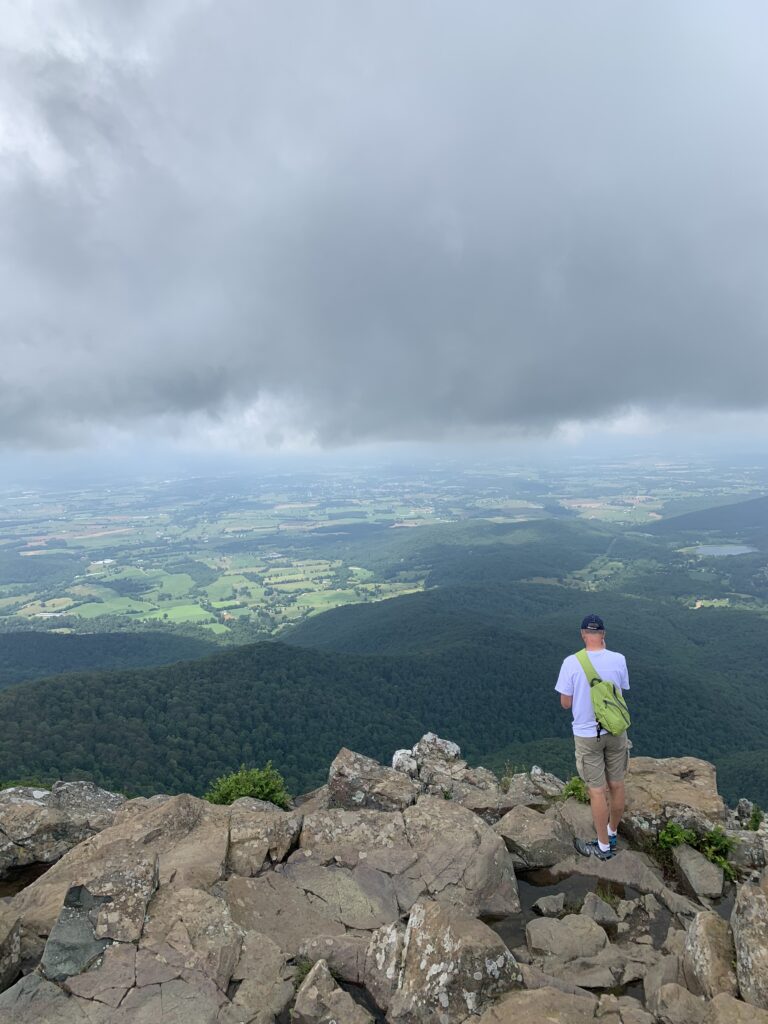 Short Hikes-
I am calling short hikes 1-2 hours.  
Dark Hollow is a hike that takes you down to a waterfall and back up. It is cooler during the day and a fun hike but walking up is harder than walking down.
Stoney Man trail has a great overlook at the end and is also a 1-2 hour hike. This one has great views and is near the Skyland area.
Bear Fence Mountain is again 1-2 hours and has a Rock scramble at the end with great views.  It started raining on the way back so parts of it got a bit slick.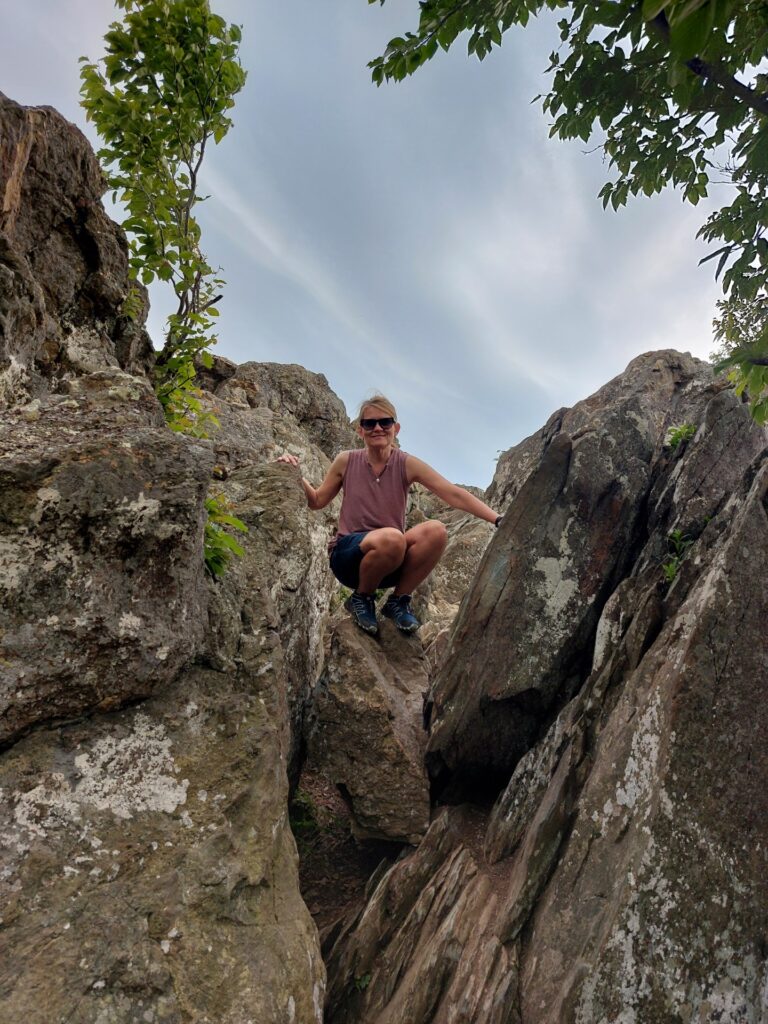 Longer Hikes-
We only had one long hike and we got our day pass tickets ahead for the "Old Rag" overlook.  We hiked in from the East side of the park, so our hike was shortened to 5-6 hours instead of the standard 7-8 hours with a rock scramble.  There are plenty of long hikes to choose from. So plan and enjoy.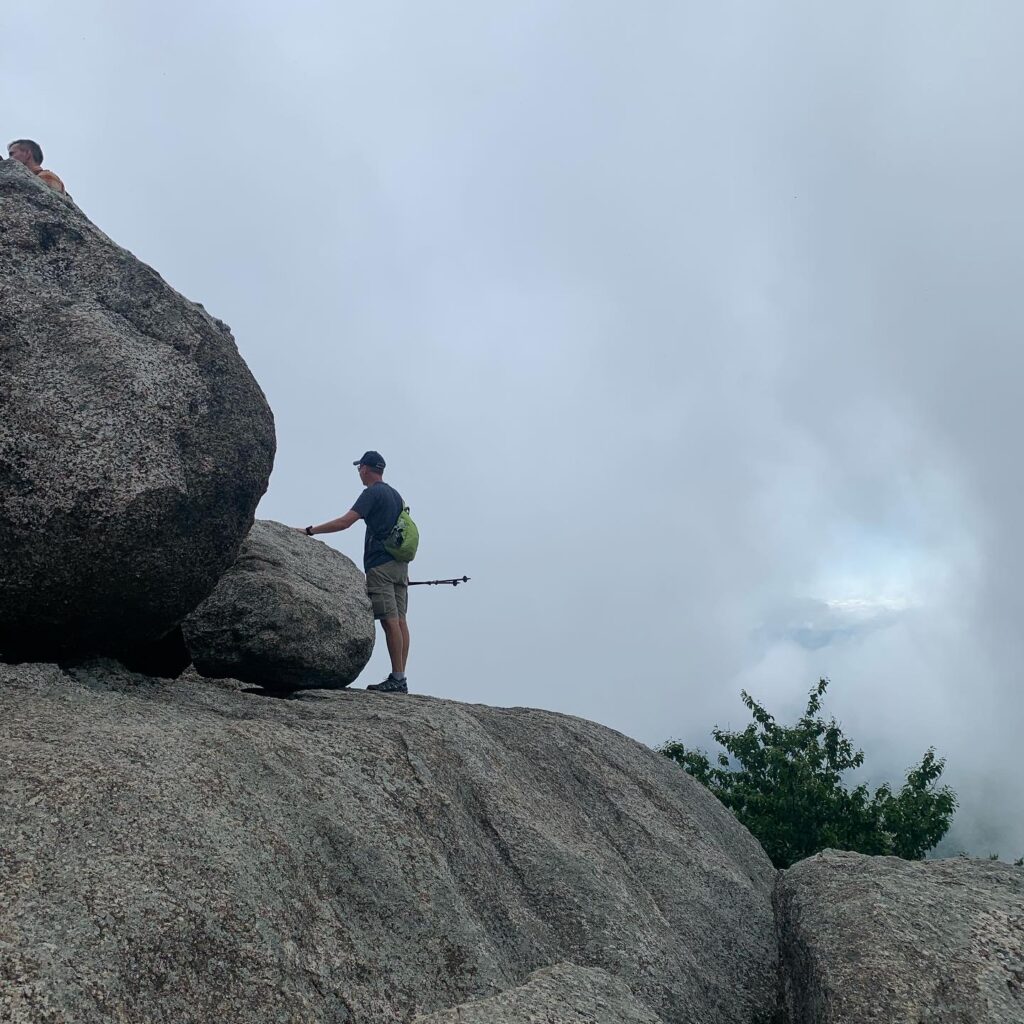 Overlooks-
For the non-hikers you will find short walks to overlooks to enjoy the views through the 100 miles in the park. We had to drive by most because of the dense wet clouds blocking the view.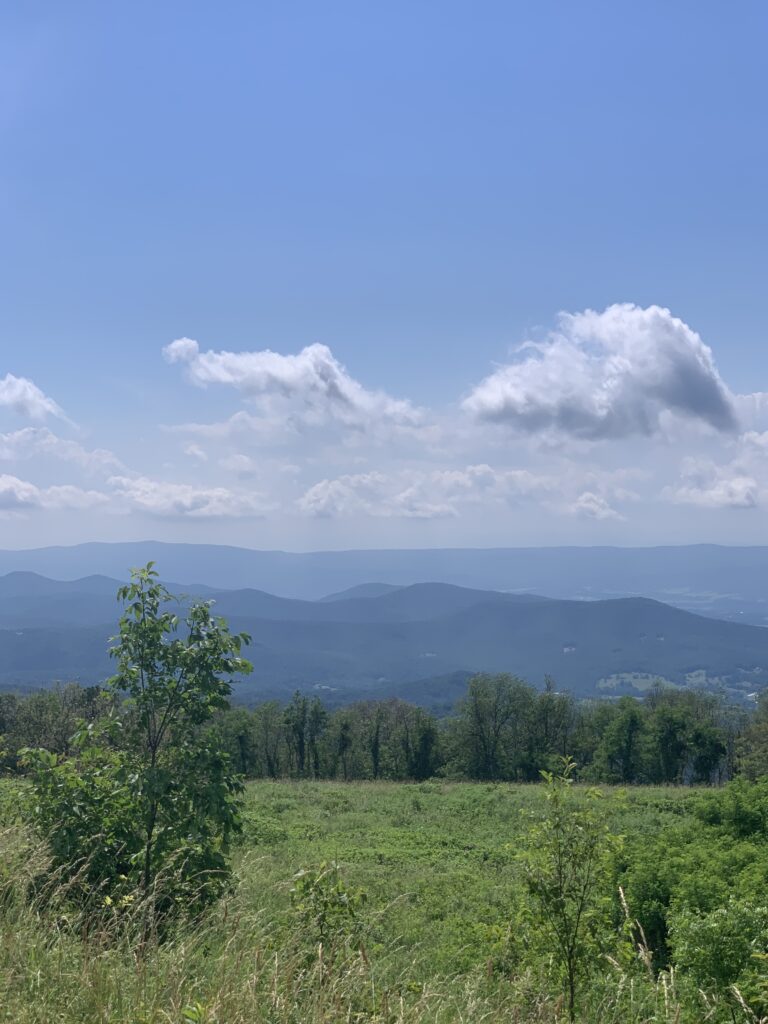 Places to Stay
There are a variety of options for where to stay in or near Shenandoah National Park.  You can rent a room/cabin in the National Park and stay there, but book early. Skyland Restaurant and Hotel/conference center offer places to stay in the park. 
You can also camp in the National Park in the five major campgrounds. Many people tent camp as they hike through the Appalachian Trail which runs through the park.
We stayed at an Airbnb in a town 10 miles away.   We do enjoy camping, but now we use Airbnb for new experiences.  Here is a blog on tips for staying at an Airbnb.
You can also find a hotel or small cabin in the area, and there are plenty of them in all the small towns east or west of the National Park.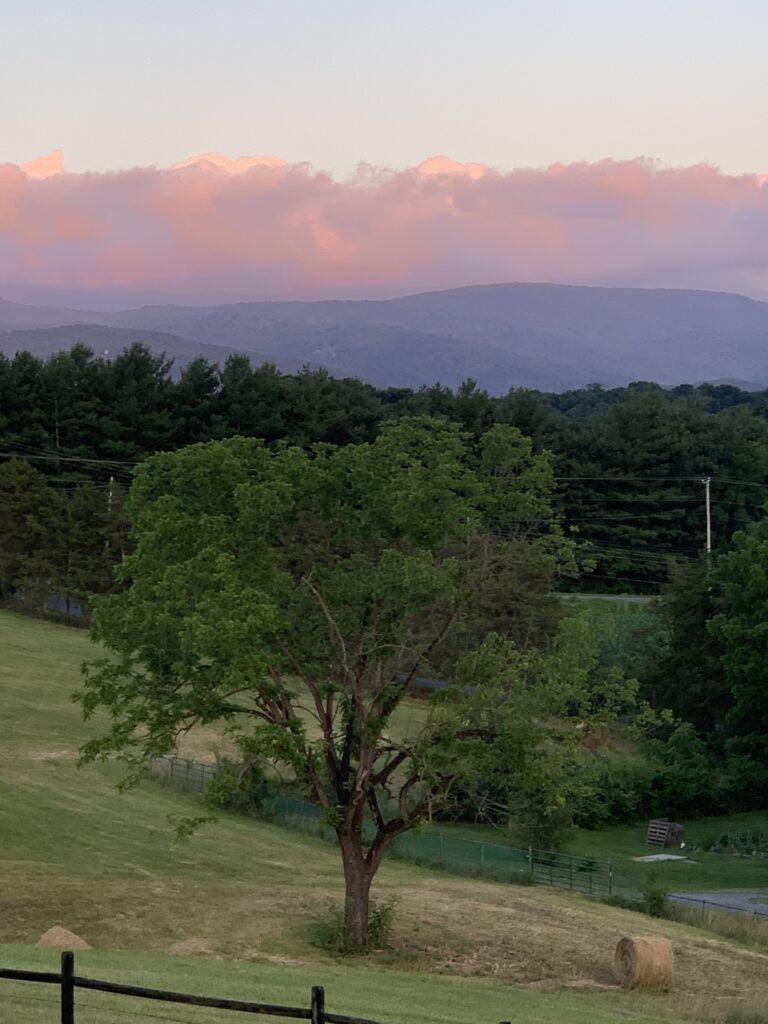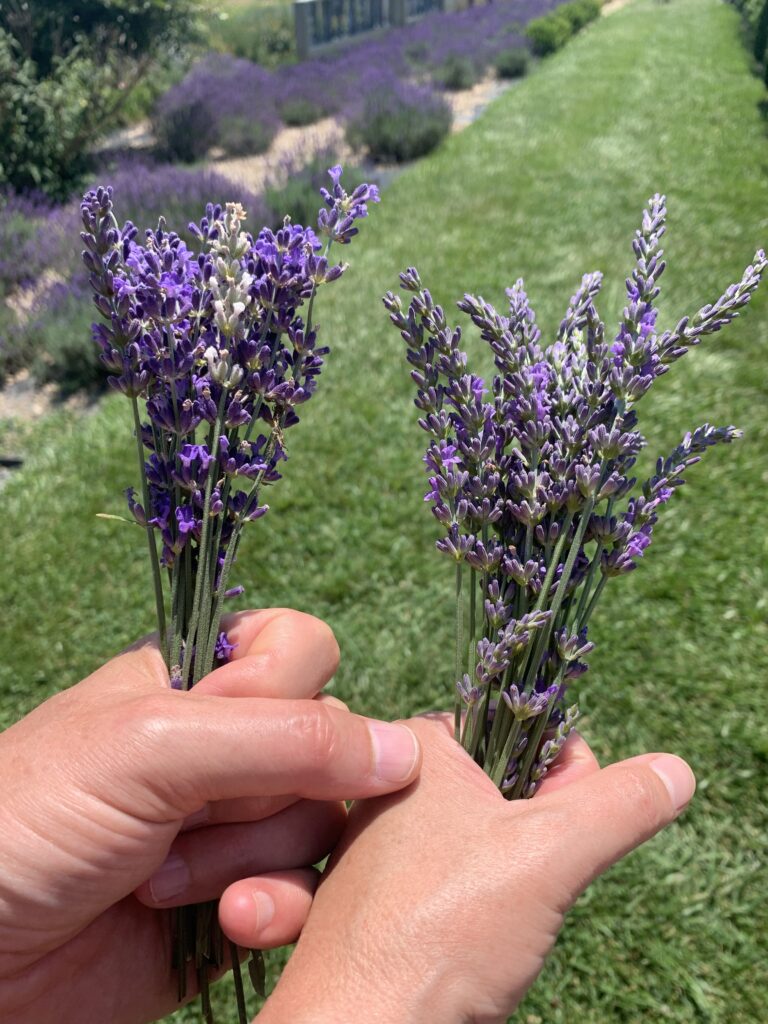 What to See in the Area
There are small towns within 5-20 miles of the park on the West and East sides.   Luray is one of the towns that offer Luray Caverns as an attraction. We stayed in Elkton and it had beautiful views of the Mountains from a distance. 
If you drive a bit farther west you will be in Harrisonburg and if you like a bigger city you can get all your necessities here.   We found a Lavender farm in June near Harrisonburg and took a tour and purchased our first lavender plant to grow at home.  It was a fun experience to learn about lavender.  White Oak Lavender Farm – Homepage
I hope you have as much fun as we did on our trip to the Shenandoah National Park and the area surrounding it. Take some time off and enjoy nature and new places for a long weekend. You will be glad you did. What to see at Shenandoah National Park.