Eggsactly – Why are Eggs and Easter associated together and what is so great about eggs nutritionally?  At my table, I'm going to answer your questions about Easter Eggs, Nutrition, and an Easter Menu.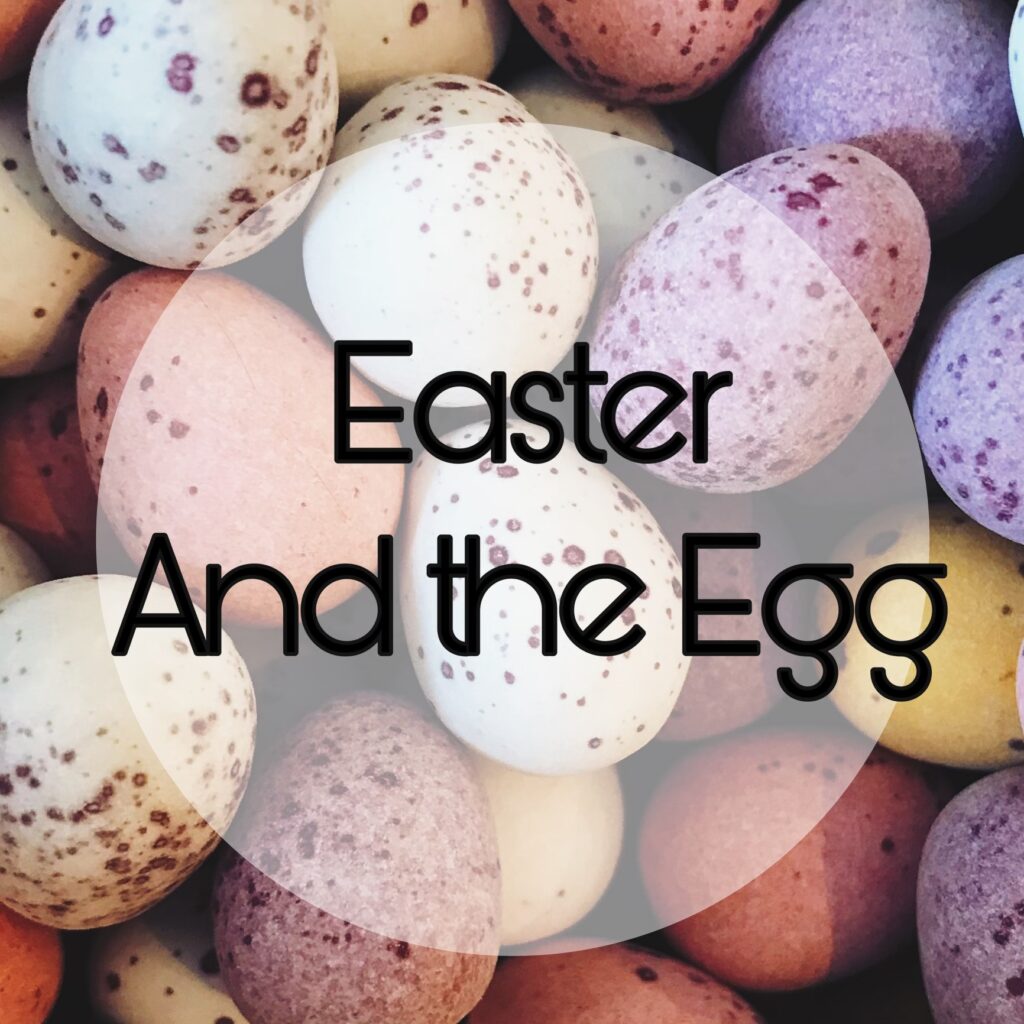 Easter Eggs – the History
I am not going to go into a lot of detail here except to say you were probably right with your guess. We got the Easter Egg idea from pagan traditions and it is related to the celebration of Spring. Another thought is at one point eggs were forbidden during Lent and then they were decorated and eaten on Easter. For more details, see the article by the history channel. Easter Symbols and Traditions – Easter Bunny, Easter Eggs & Christianity – HISTORY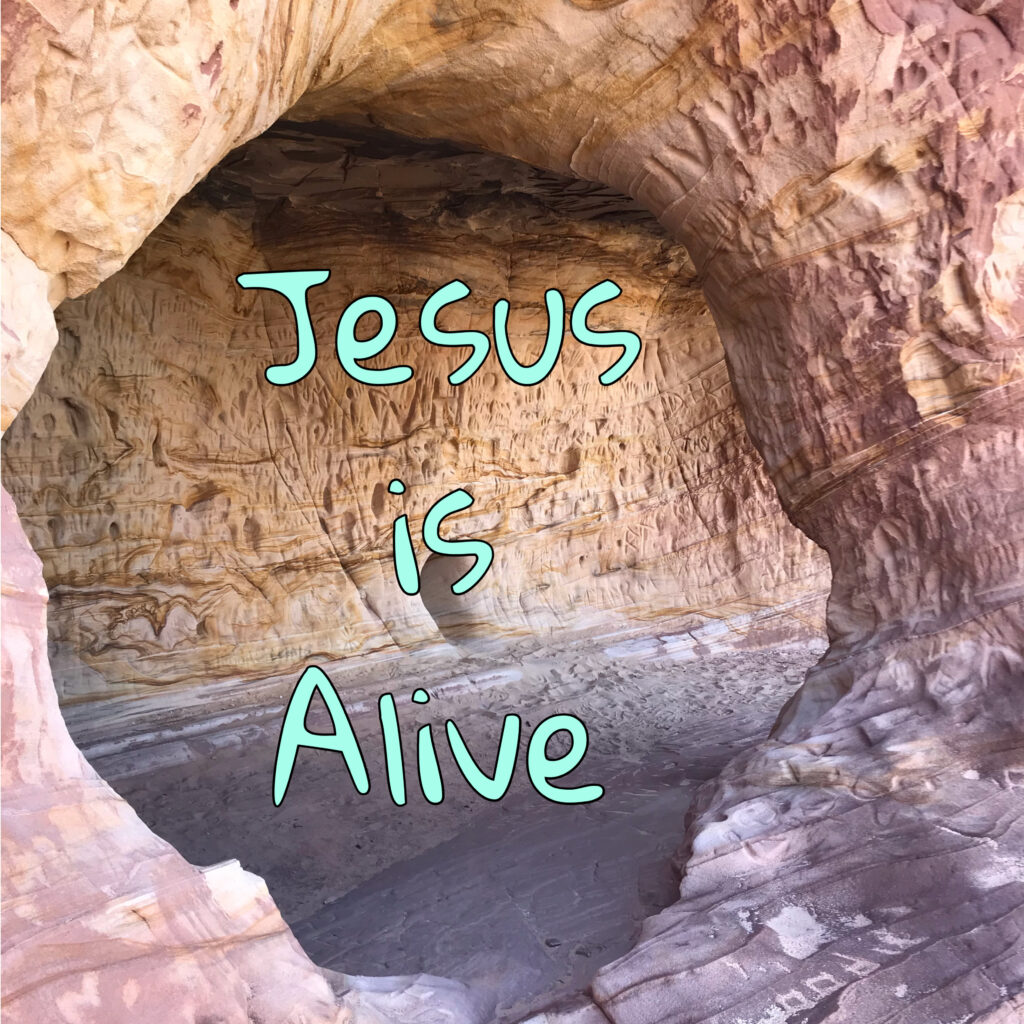 Easter Bible Story
If you teach your kids the symbol and story of the egg as a new life in Christ, then we are positively looking at Easter Eggs. When you crack an egg open and the yolk has been blown out, you can teach your kids that the tomb was empty when the women came to the tomb on Easter morning.
Use what you can to direct your kids and grandkids in the way of the cross and resurrection of Jesus.  If you want some fun activities about Easter see my blog on Easter Celebration with a recipe for Resurrection cookies and ideas of how to teach your kids about Easter.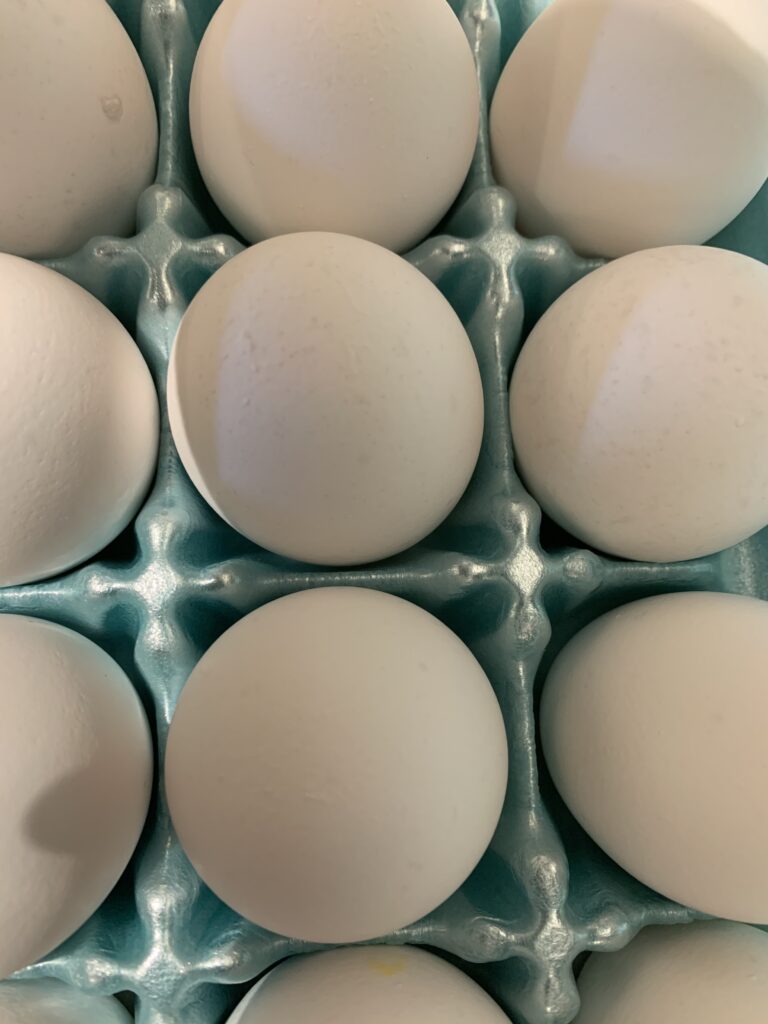 Incredible Egg?
I remember hearing on commercials growing up the "incredible edible egg" and can still sing that tune. Back then the egg was considered unhealthy, it had too much cholesterol and there was a need to limit how many you eat. Eggs were not doing so well, but the people who loved eggs didn't care.
With more research, they discovered that they were ok for you again. Our body needed good sources of cholesterol and eggs provided lots of nutrients and protein for the body. When we were told to cut back on eggs many good nutrients were potentially missed out in our diets.
The American Heart Association guidelines allow one egg a day. 187 mg of cholesterol is still under the total 300 mg limit in a day. The cholesterol in food wasn't the problem, it was saturated fats. As noted below, the saturated fat in an egg is low.
I am not saying you should go eat a whole dozen this week. With any food, moderation, which is one of my favorite words, is the key.
Likes and dislikes
People either like eggs or they don't like them. If you don't like eggs, I'm still sure you eat them in dishes where you don't taste them. Some people have an egg protein allergy. Others stay away from eggs because they tend to get gassy from them.
Overall Eggs are the gold standard for protein and nutrients and are an inexpensive source of protein.
Nutrition from the USDA
1 large boiled Egg contains-78 calories
5 grams of fat, 1.6 grams of saturated fat. 187 mg cholesterol
.6 grams carbohydrates
6 Grams protein
Eggs also contain Vitamin D, Cobalamin, Iron, Vitamin B-6, Vitamin A, and a little Calcium, and magnesium, and choline.
Eggs are an easy, quick and cheap source of protein.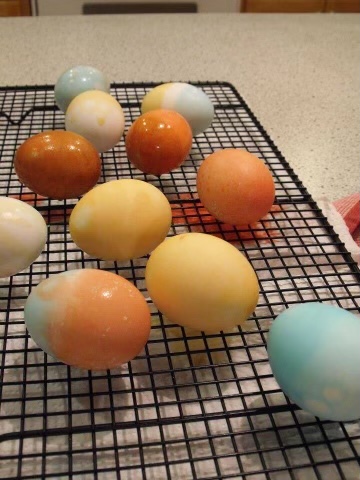 Egg Storage-
In many foreign countries, they store eggs on the shelf. In the USA you buy them in the refrigerator section because they have been pasteurized. Secret- Once you put them in the refrigerator you need to keep them there. The ones in other countries have never been in the refrigerator.
In China, they also make century eggs where they wrap them in lime and bury them for a long time to make an interesting tasting egg. My hubby tasted it but wasn't impressed.
If you dye a whole dozen of easter eggs, be sure to refrigerate them immediately or throw them out. Don't leave them sitting in Easter baskets for a long time. This is why I let my kids hunt for plastic Easter Eggs.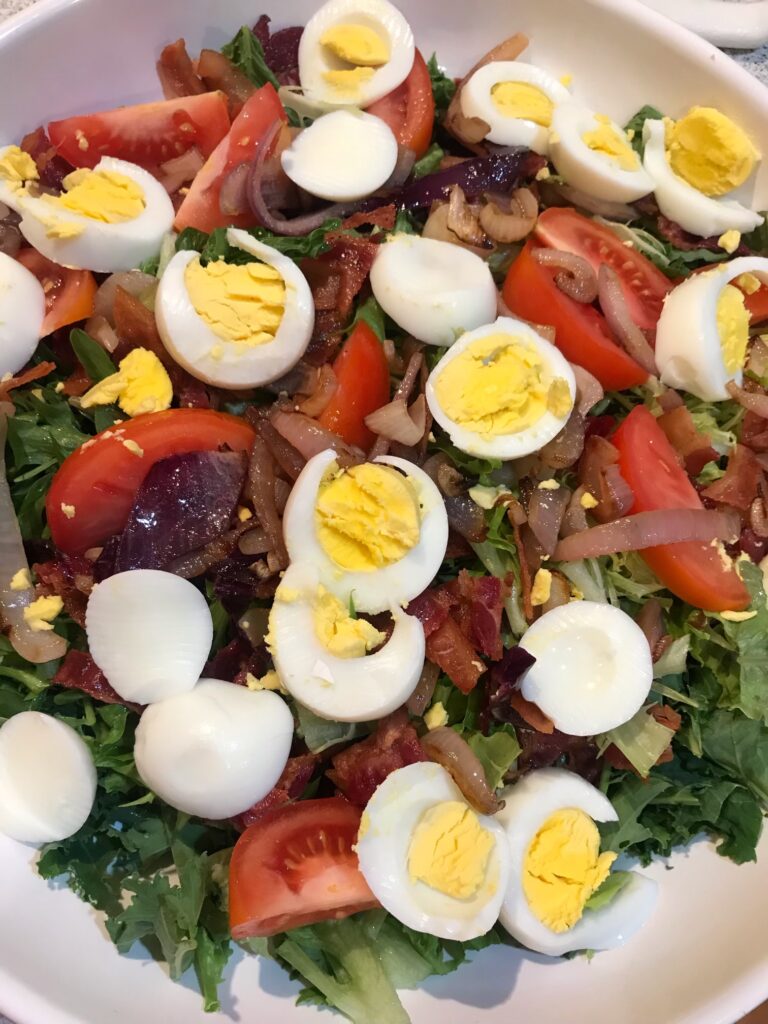 Eggs for All Meals
Eat eggs for Breakfast, Lunch, or Dinner. Eggs can be fried, scrambled, poached, boiled, put in egg bakes, egg salad sandwiches, on a salad, in custard, pumpkin egg puff, Korean egg bread, oven pancake, and used in many other desserts or bread. Eggs are quick and easy and when unsure of what to make for a meal, go for eggs as an easy meal. Click on blue links for these recipes.
With the leftover dyed eggs, you can make potato salad, egg salad, tuna/egg salad, hot egg sandwich, or slice onto a cobb salad. You can use those eggs up fast.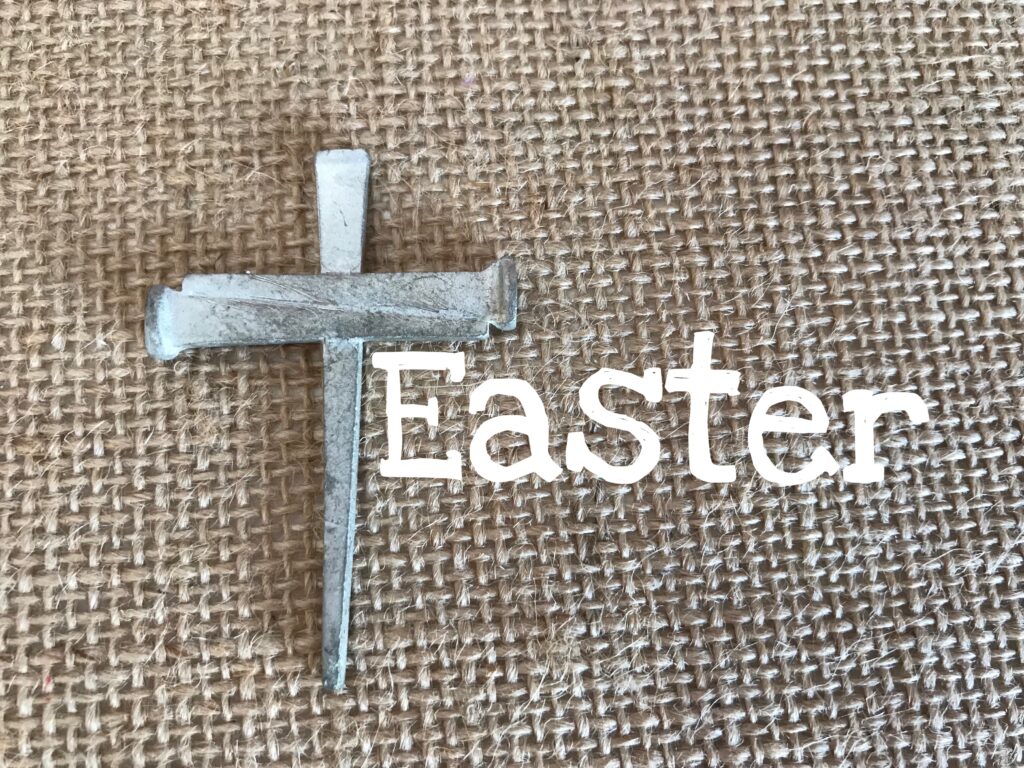 Easy Easter Menu Idea and Recipe Links
Here is one of my favorite Easy Easter Meal ideas. Remember, Easter is a special meal you only eat once a year in moderation. I like this meal because if you have company, and come home from church the meal is pretty much made for you with work done the night or day before
---
Ham with mustard sauce- Bake the ham while at church, re-heat the mustard sauce, or buy a refrigerated mustard sauce that will have less sugar. Recipe for the mustard sauce at the bottom. (I only make the recipe maybe once a year since it's my husband's favorite.)
Potato Salad- Make the day before- Use your favorite Recipe
Broccoli Salad- Make the day before- This Recipe is in my Broccoli Challenge Blog.
Buns- Buy or make them ahead from Frozen Bread dough
Bundt Carrot Cake with cream cheese frosting- Make the day before- Recipe link from Pioneer Woman Cooks for Sigrid's Carrot Cake.
---
Recipe- Mustard Sauce for Ham
2 eggs- whipped
1/3 cup vinegar
1 cup sugar
3 tbsp dry mustard
Cook all ingredients over low heat until thick. Serve hot over ham or reheat for a ham meal. * This is not a calorie-saving recipe.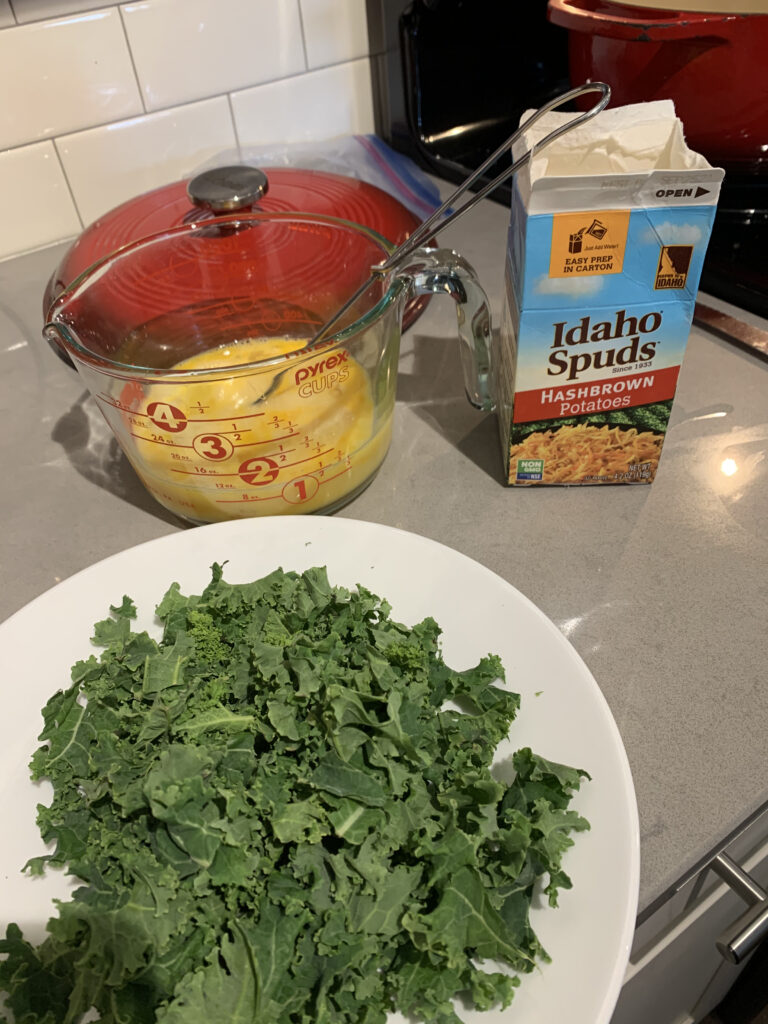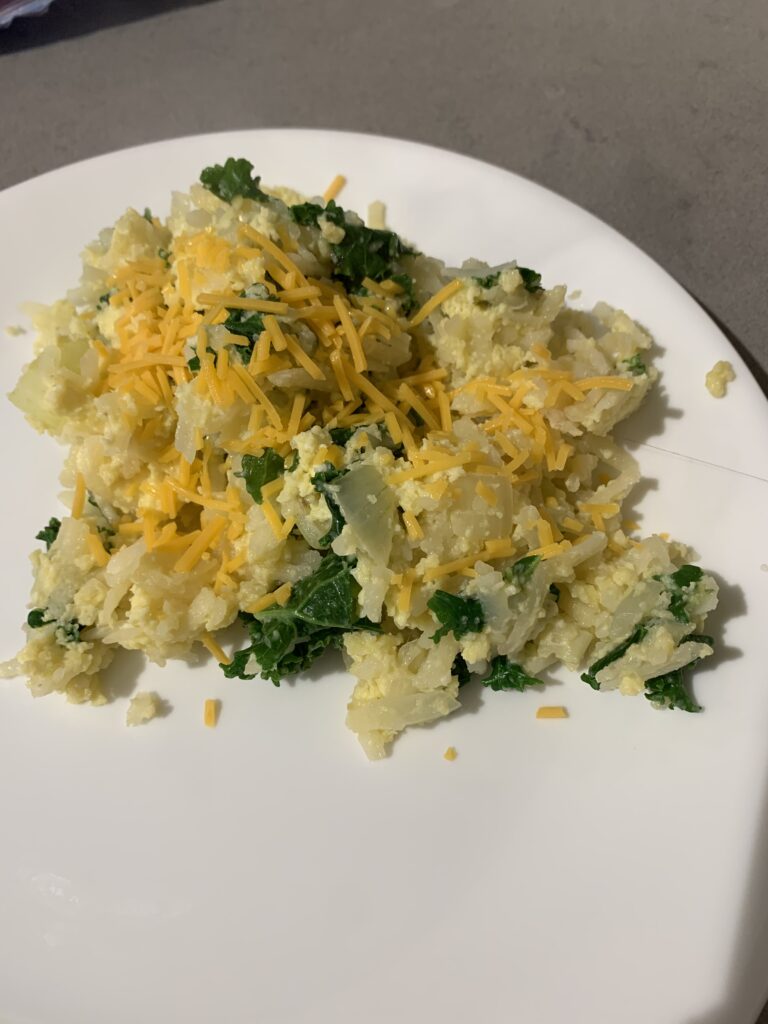 Easy Easter Breakfast- Menu
Menu: Hash Brown Spinach Eggs, Scones, and Fresh Fruit
Recipe- Hash Brown Spinach Eggs
½ onion chopped
1 4.2 ounces box dehydrated Idaho spuds hash brown potatoes
Salt and pepper or herb spice to taste
8-12 Eggs Cracked and whipped
2 TBSP olive oil
2-4 cups fresh spinach or Kale
Hydrate hash browns per box instructions. Sauté in olive oil- onion and hash browns until done. Add the salt, pepper, and eggs. Stir the mixture until the eggs are cooked. Add the fresh spinach or kale and stir for another 2 minutes or until spinach or kale is wilted.
Serve with sprinkled cheese on top and or salsa.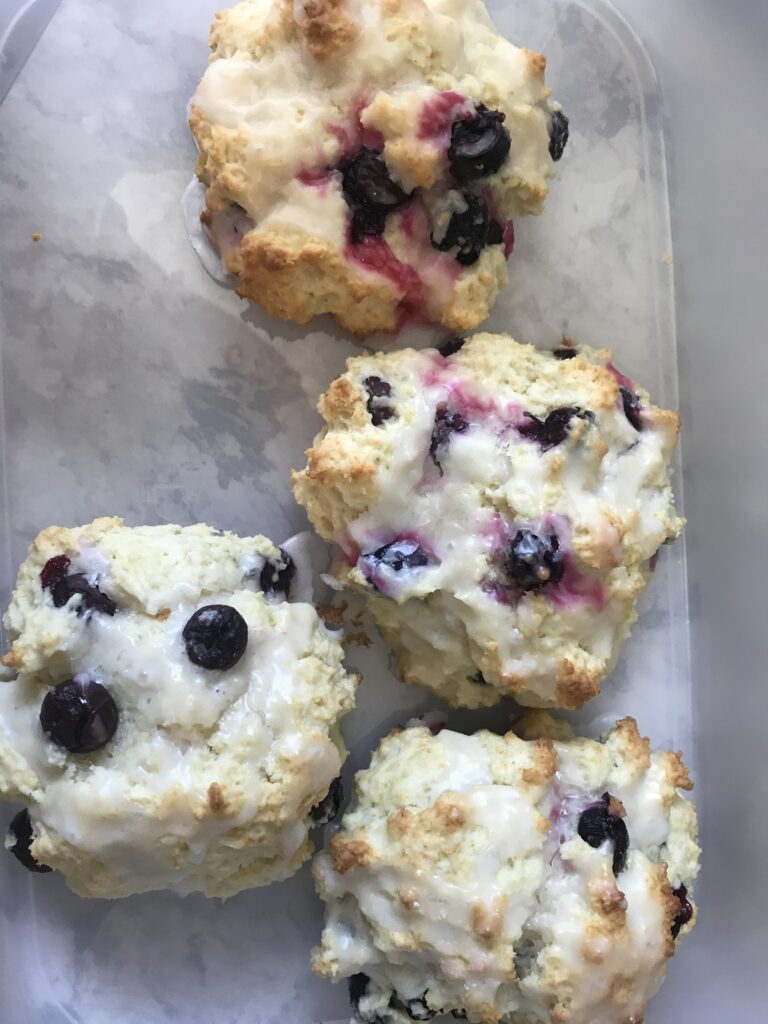 I also like to make this meal with homemade blueberry lemon scones. For the Scone Recipe subscribe to my monthly email with the form at the bottom and the recipe will arrive in your inbox. Please check your junk mailbox if you don't see the recipe or link from dabillaroundthetable.
I'm so Glad, you could learn more about Easter Eggs, Nutrition, and an Easter Menu. Enjoy your Easter and the Eggcelent day to celebrate Christ and His resurrection.
Share with us in the comments, your favorite Easter Menu ideas or foods.