I want to challenge you to eat more Broccoli. This may look a bit different for each of you, but the overall goal is to learn to eat more of it. Gather at my table and I'll tell you more about why Broccoli is a great vegetable to include in your diet, give you some Broccoli Recipes and how you can take the Broccoli Challenge.
Broccoli is sometimes called little trees by the kiddos we serve it to.  If that is what gets them to eat it, then keep letting them call it that.  This vegetable is from the cruciferous vegetable family the one cabbage and brussels sprouts and kale are in. 
It has a flowery green head with a stalk. Both parts can be eaten. Many times, manufacturers will slice off the stalk and make broccolini strips with the stalk. This is good in some salads. Broccoli can be eaten raw or cooked or in a salad. You may have a preference or if you are like me, they both are a great addition to the daily diet.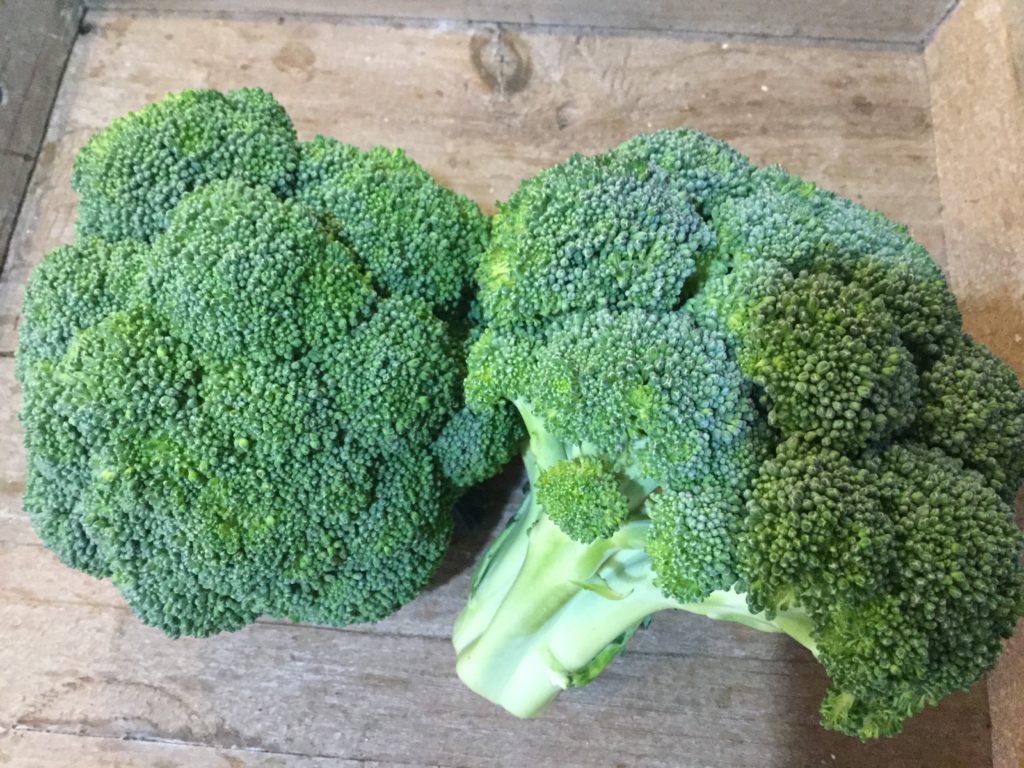 Broccoli Nutrient Benefits
Broccoli is made up of 90% water, 6 grams Carbohydrates, 2.5 grams Protein and 2.4 grams of Fiber. It only has 31 calories per cup, so eat up because it will fill you up.
If you would like more detailed information on Broccoli go to this website article. https://ndb.nal.usda.gov/ndb/foods/show/11090
This vegetable is loaded with nutrients and health benefits. Providing vitamins, minerals, fiber, and antioxidants. Some of the vitamin and minerals include Vitamin C, A, K, Folate, Potassium, phosphorus, calcium, selenium, manganese, and iron. No wonder mom always said to eat your vegetables.
The Antioxidants in Broccoli decrease cell damage and reduce inflammation.  They also protect against Cancers.  Cruciferous vegetables can protect against certain types of cancer such as breast, colon, stomach, prostate, and bladder cancers.  Research is always being done to determine these benefits in depth.  Why not eat Broccoli?
Broccoli also contributes to a healthy gut with its pre-biotics and fiber entering the gut. This makes for a good gut biota and helps improve the immune system.
The high Vitamin C in Broccoli also helps support a healthy immune system. Broccoli is an excellent source of Vitamin C so don't just count on oranges, kiwi, or strawberries for your vitamin C. Add this to your list of Vitamin C contributors.
Vitamin K, Calcium and phosphorus from the broccoli support healthy bones and joints. More research is being done in this area too.
Add Broccoli to your regular daily variety of vegetables. Keep in mind that many foods make up a healthy diet, so add this to your mix.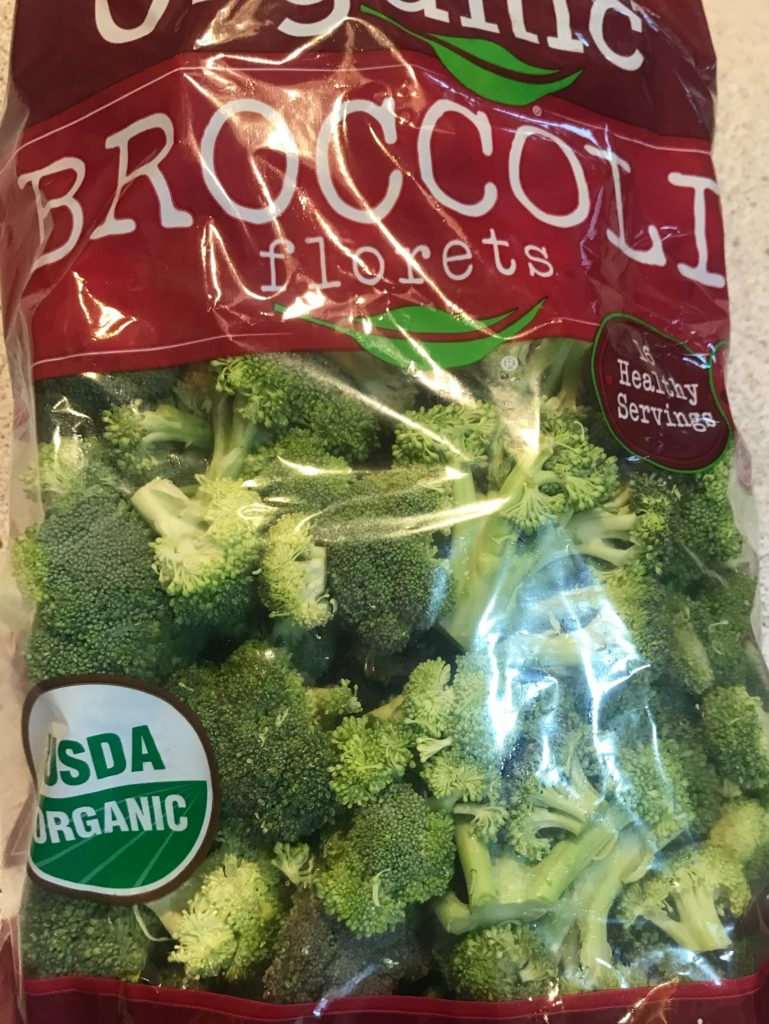 Take the Broccoli Challenge
Let's increase our Broccoli intakes each day or week.   If you never eat Broccoli, then I challenge you to eat it at least 2x/week.   If you only eat it once a week, then I challenge you to eat it 3-4x/week.  Some of you are ok at eating it, but I bet you can do better.  
Buy a head of Broccoli each week and it's your goal to use it up in 7 days. Or like me buy a 3-pound bag of ready to eat Broccoli from Costco and the goal is to use it in 10-14 days before it goes bad. Yes, I use it up in this time frame. I prepare and eat it about 5-6x in the 10-14 days.
One time I went past the best used by date by 4 days and it was still good. I just had to cut off a few ends. It was less fresh and probably had a lower amount of vitamins in it. That is why fresh is best.
If you decide to use frozen Broccoli instead of fresh, I am ok with that because you are adding more of it to your diet and getting health benefits.
Ideas and Recipes for you to use in the Broccoli Challenge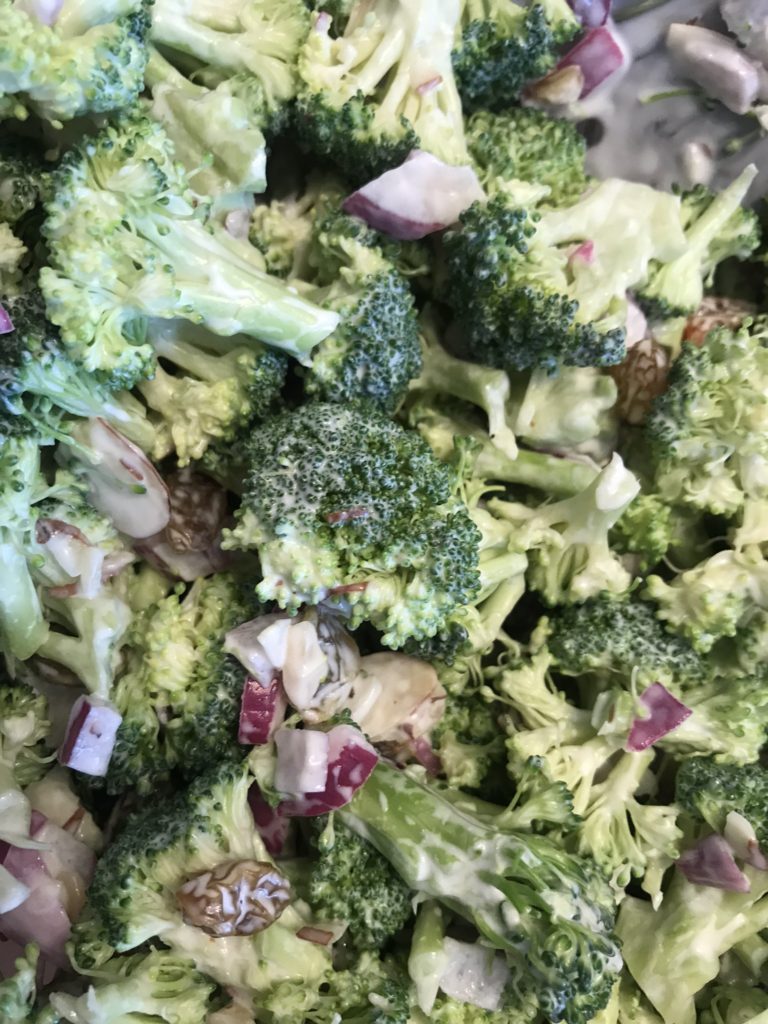 Broccoli Salad
I love this salad and when I make it I can't get enough. I can't wait for the leftovers and it tastes just as good the next day. I usually make this at Easter and then in the summer.
1 lb of Broccoli cut into bite-size pieces
1/2 red onion diced
1/3 cup raisins- golden or regular
1/3 cup slivered almonds or sunflower seeds
Dressing: Mix dressing and pour over broccoli salad ingredients
2/3 cup Mayonnaise
1/4 cup Cider Vinegar
1 cup buttermilk
Salt and pepper to taste
Mix and serve. Tastes better when it sets and mixes flavors for 15 minutes.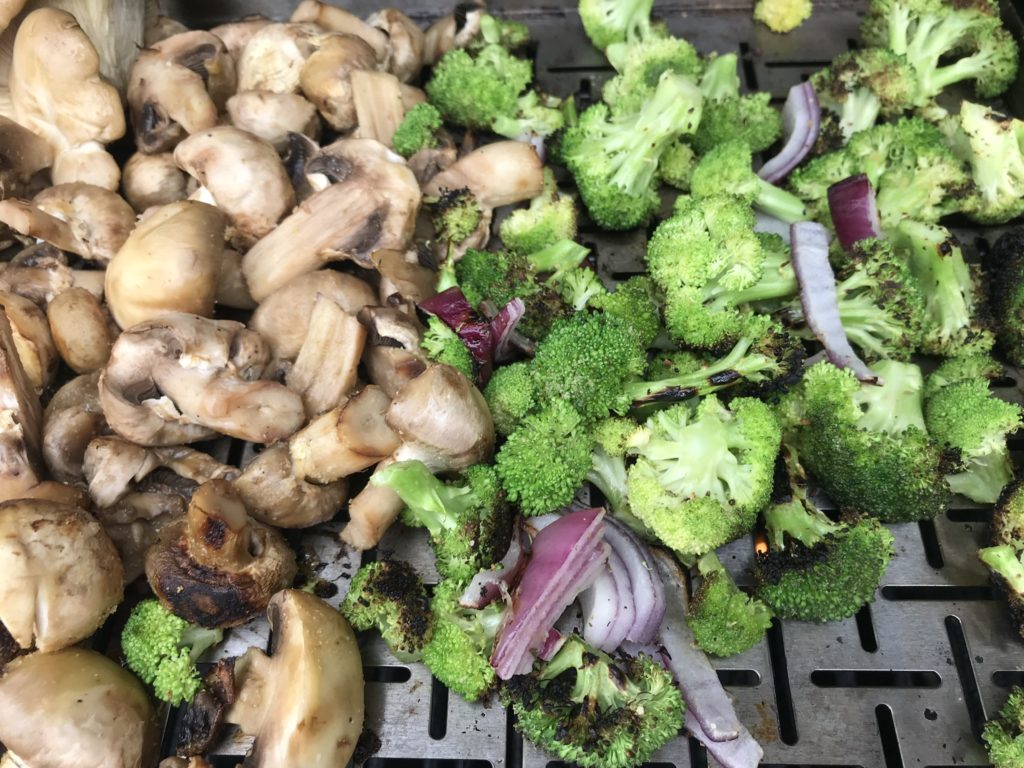 Grill Broccoli
Grill it alone or with other veggies. See Grilled vegetable Blog for those recipes.
Roasted Broccoli.
This is one my kids love and the whole pan is eaten very quickly.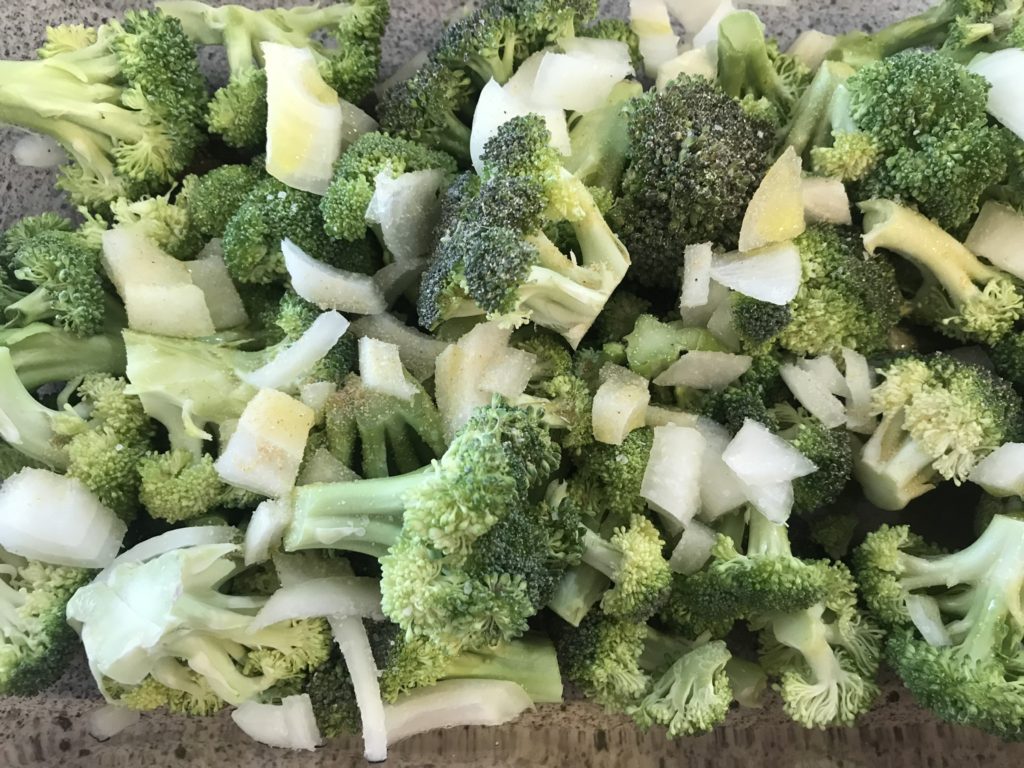 Raw Broccoli
Include Broccoli on your raw veggie tray or lunch bag and have dip or hummus on the side.
Tip: to make sure you eat your raw veggies prepackage in snack plastic bags for the week.  Grab and eat throughout the week or pack in your lunch.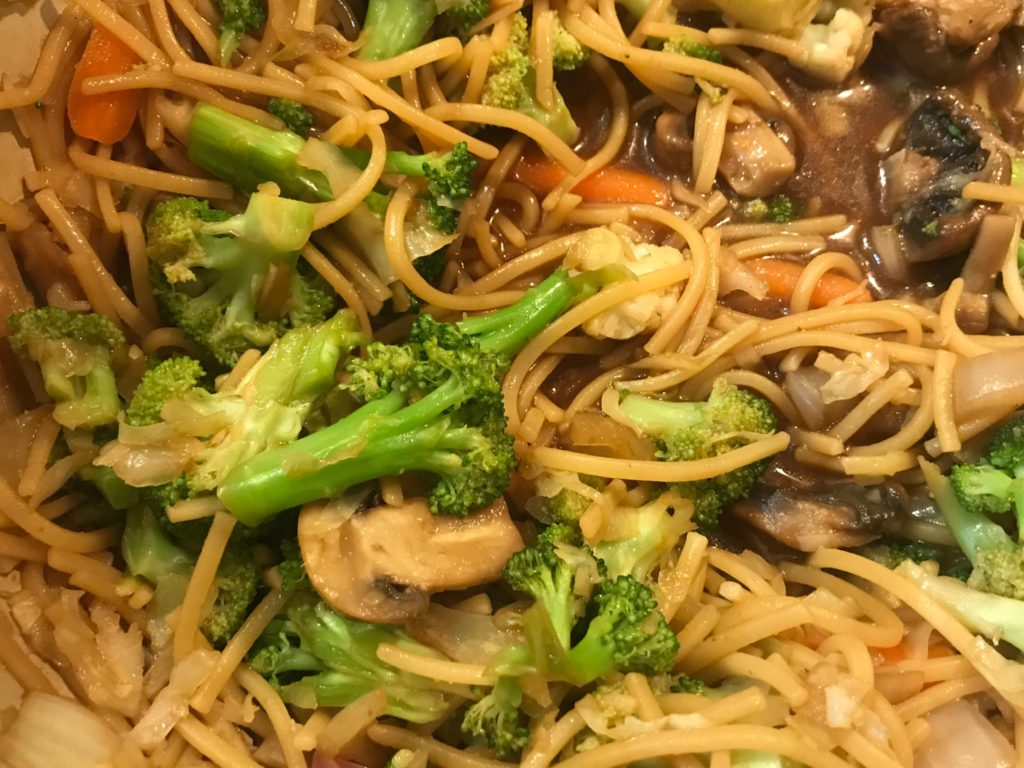 Stir Fry
This is the best way to get rid of the veggies you have not eaten and may be getting old. Use your favorite stir fry recipe.   I make only a vegetable low mein or stir fry for a no meat meal or cook potstickers on the side for my kids.
Broccoli Cheese Soup
Finally, I have only made this once in the past two years in an effort to clean out my bag. The pioneer woman has a good recipe. It is not low calorie. https://thepioneerwoman.com/cooking/broccoli-cheese-soup/
There you have it. Multiple ways you can eat Broccoli and love it. Take the challenge…. Buy the head and use it in a week or buy the large Costco bag and use it in 2 weeks. Just keep buying it and buying it until it becomes the best habit you ever started and you don't want to quit.
How do you like to eat your broccoli? Please share in comments.
If you don't want to miss a blog and social media is not your thing, then subscribe to dabillaroundthetable at the bottom with the mail chimp form. Every month you will get an email with the latest blog links and a recipe.