You may want to get away with the gals for a day, a day away with your husband or just the family. You may be on vacation at Itasca State Park area and want a day in town, or you want to stay in the area at a local resort. If any of the above is your status, then head on over to Park Rapids for a day trip.
As a Minnesota native and spending my middle school and high school days attending school in Park Rapids, Minnesota you may consider me an expert, but not. Things have changed. I do visit the area about once a year when I visit my family or camp in the area. Here is what's on the list of things to do in Park Rapids.
Menahga, MN Stop
If headed to Park Rapids from the south, then take your first stop in Menahga.  Stop at the Menahga Bakery downtown across from the bank. It's small, old fashioned and basic.  
They make the best Finnish flat bread, and a Finnish sweet bread and yes they have donuts.  The Donuts don't tempt me but to each its own.  Get their early or they run out of some of the bread, especially on a Friday or Saturday.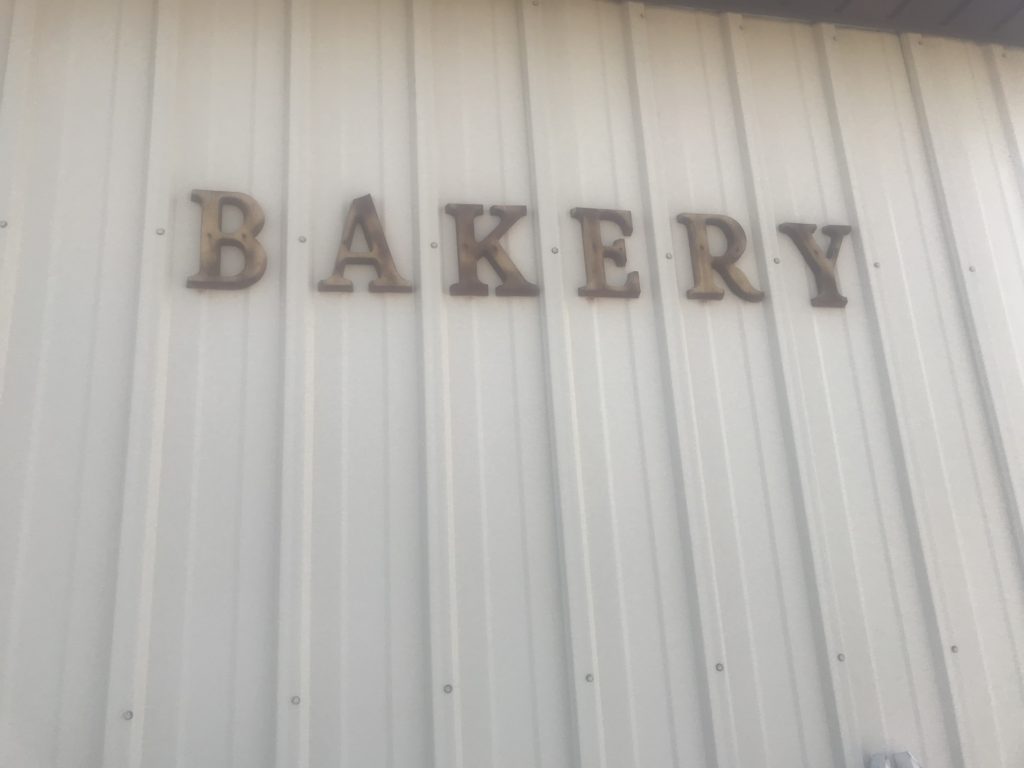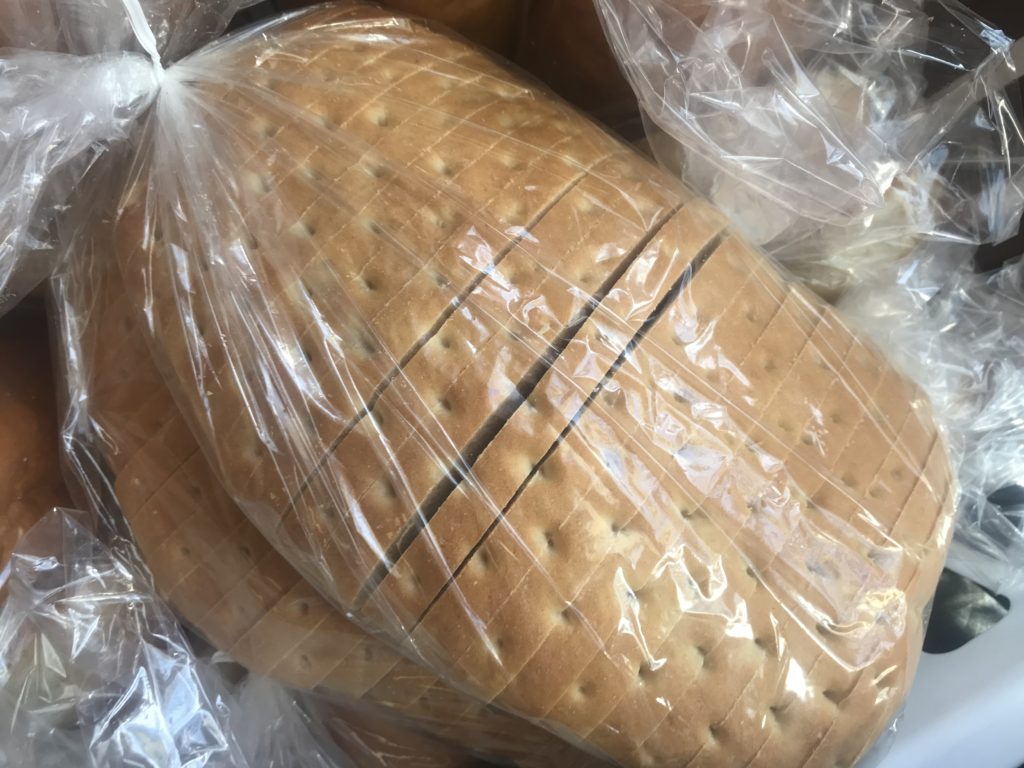 Park Rapids
There are a variety of things to do in Park Rapids which I will highlight below. If you want to make your day packed, you may want to go to Itasca State Park which is in the area. This is where the Mississippi River starts. Better yet, make it two days of adventure.
Biking or Walking on the Heartland Trail
If Biking is your thing then start at the Heartland Trail and Bike. If you bike to Dorset and back it's a 13 mile round trip of biking. Stop in Dorset to eat or shop, or just turn around like we do, because we want to get back to do things in Park Rapids.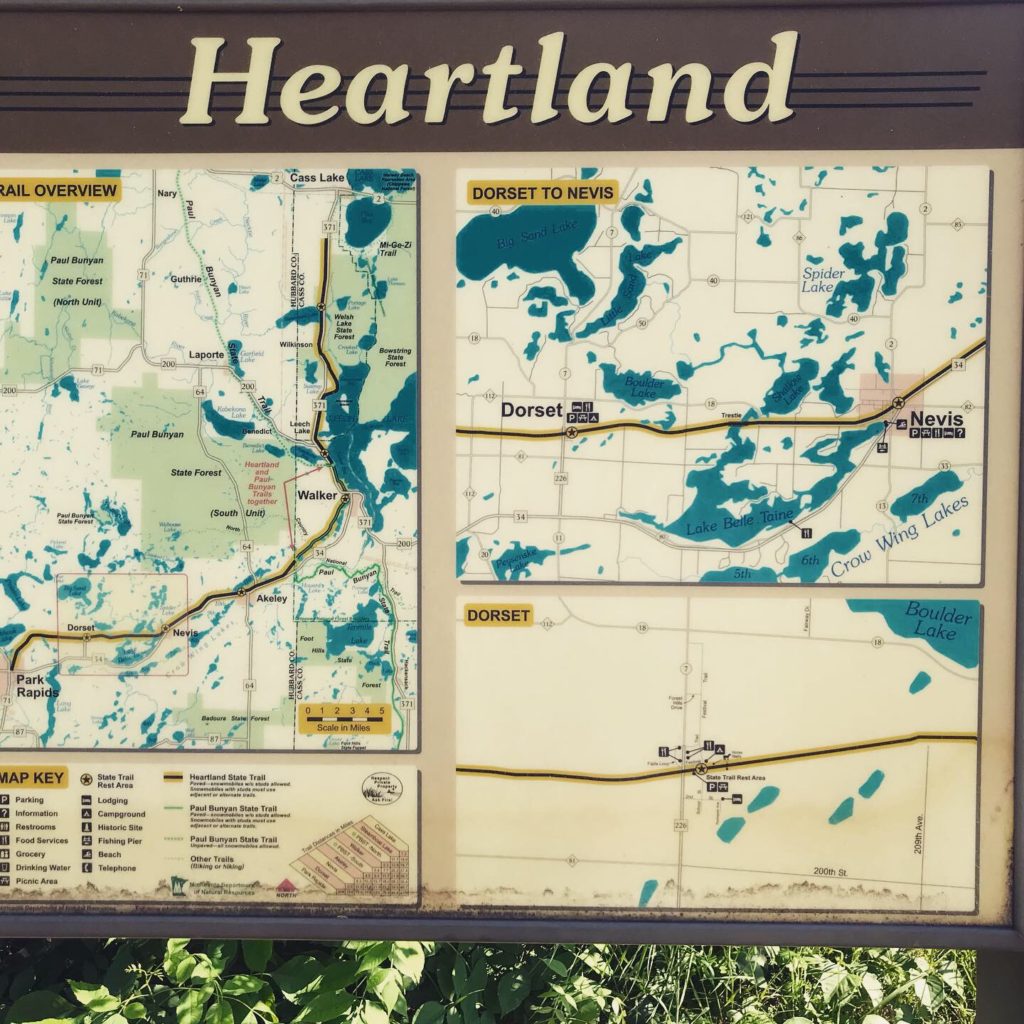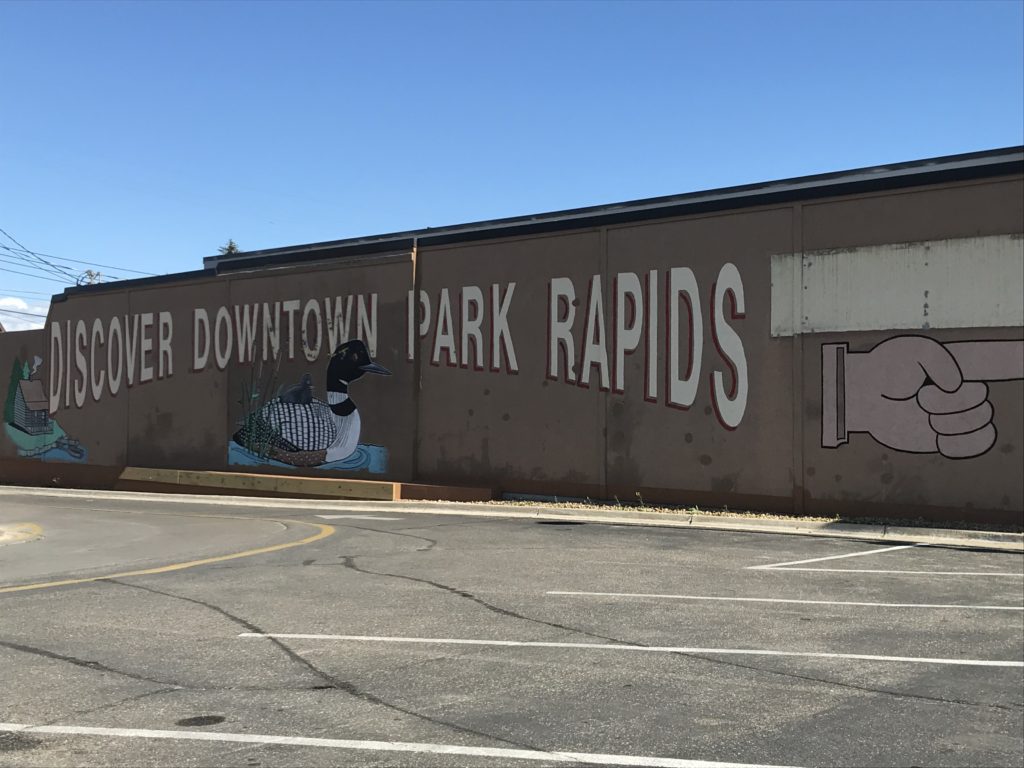 Shopping
If shopping is your thing, head to the downtown. This is the downtown where they have always parked in the middle of the street. They can get more parking downtown this way. Intersections can be challenging.
Downtown offers you boutiques, crafty/artistic/shabby sheik gift stores.  You can be sure to find something for yourself.  The kids and some adults might like one of two candy stores in town across the street from each other.
I loved the candy stores as a kid. I loved the flavored old-fashioned candy sticks in multiple flavors. Now it's just the ice cream or saltwater taffy that makes me beg for a taste.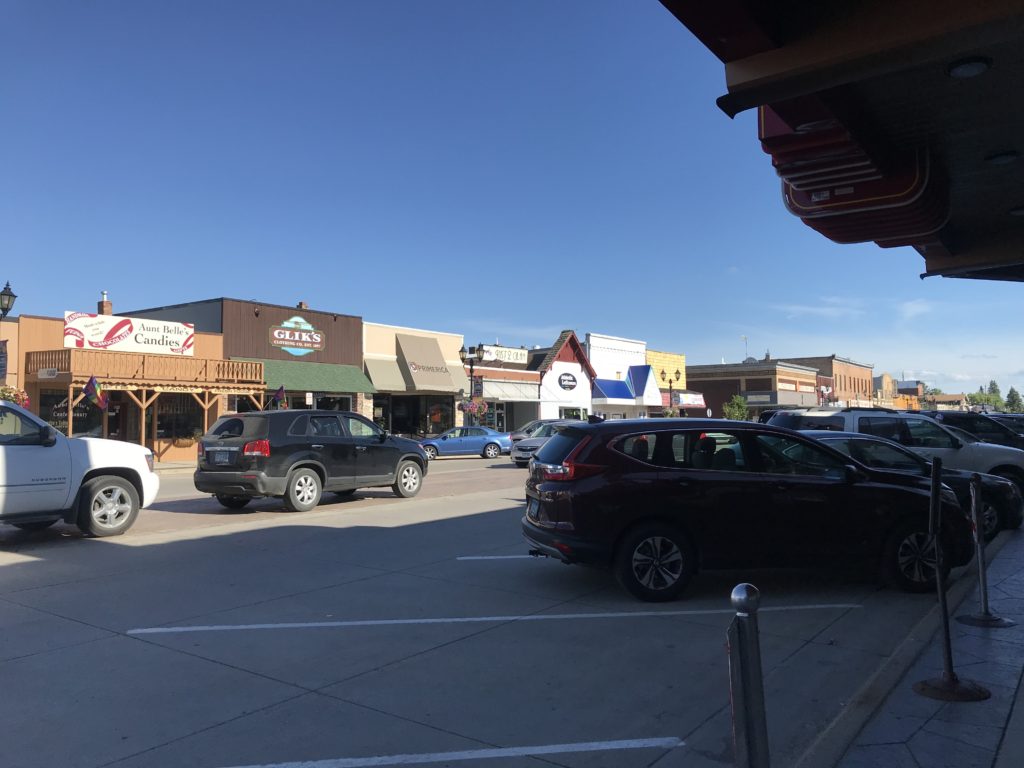 Snacks
If it's just a snack you desire than they have the Belle Caffe and Caribou Coffee that offers coffee. Beagle Book store is next door to the cafe. They also have an old fashioned soda fountain to get your sodas and ice cream floats as well as malts.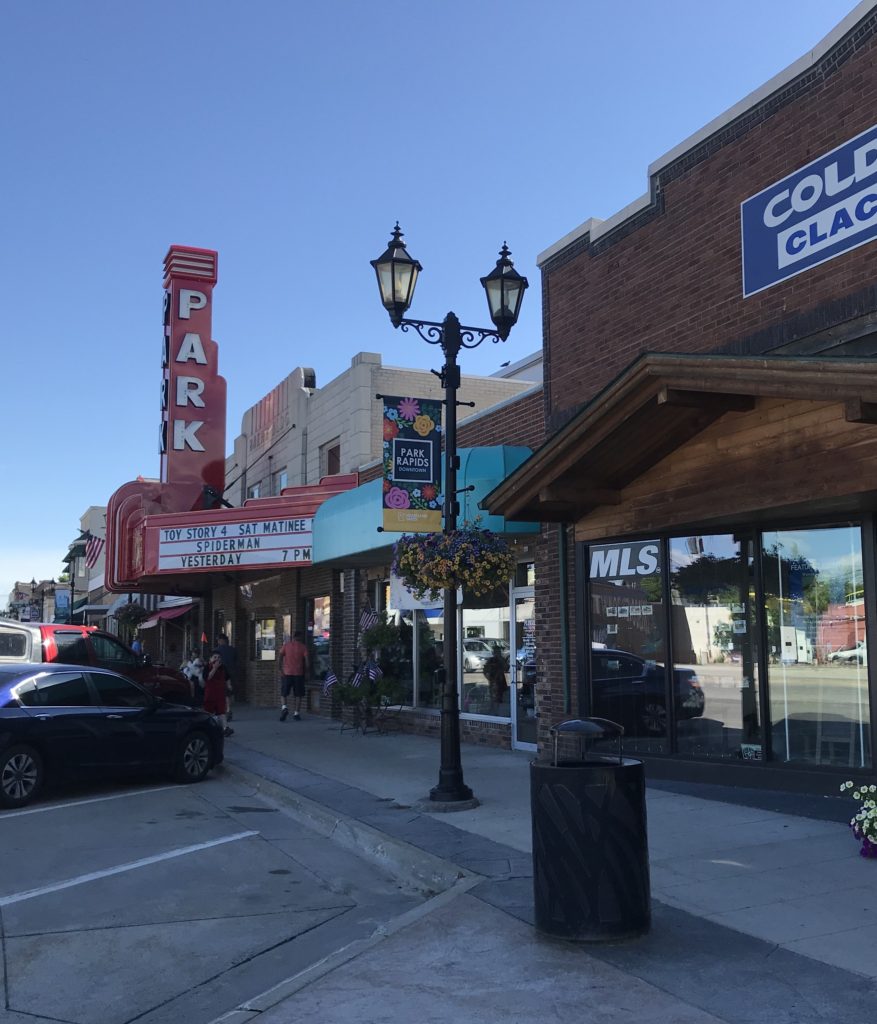 Restaurants
Getting hungry they have many restaurants downtown.  I love the Mexican restaurant in the Armory called Vallarta's.  My personal favorite is a verde chicken enchilada.  I am told they have good burgers at the Royal Bar and you can find good cooking at the Good Life Café, and Third Street Market. There are also many fast food places on highway 34 or 71.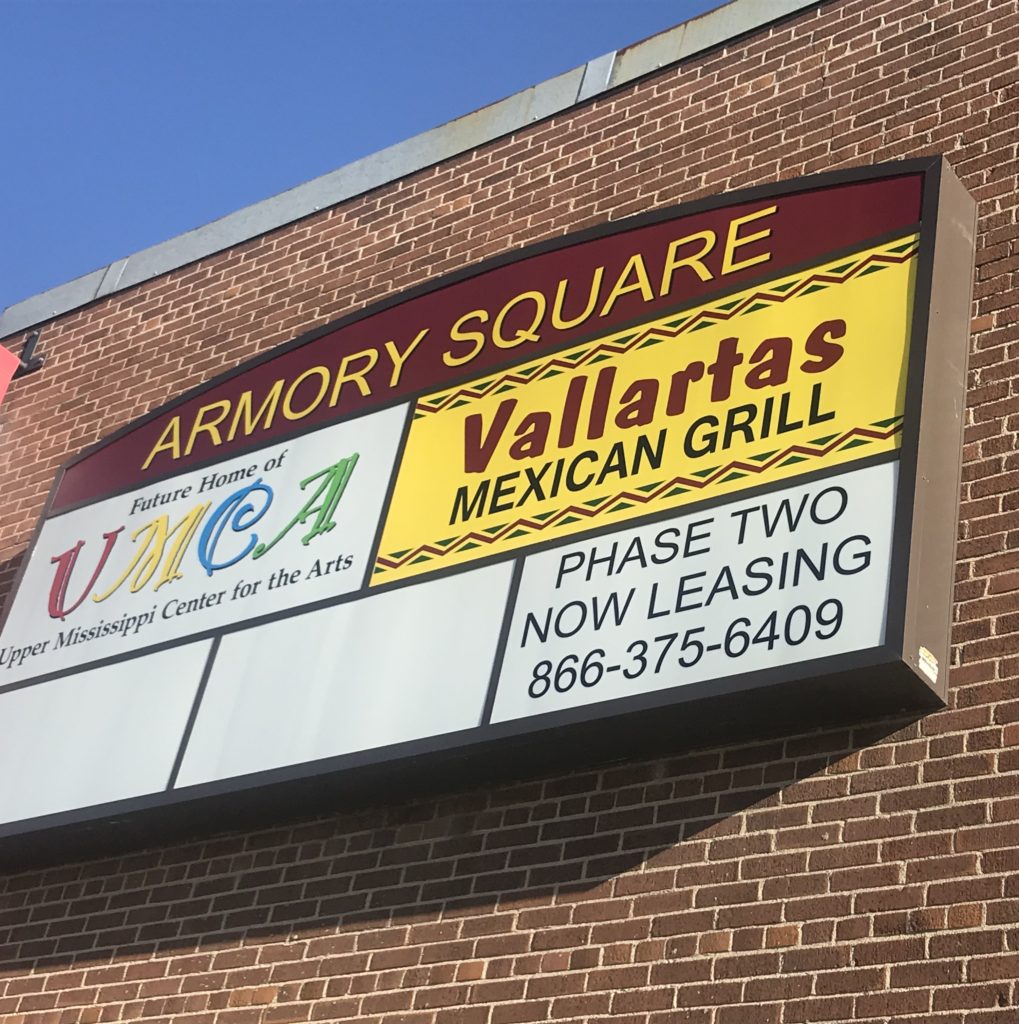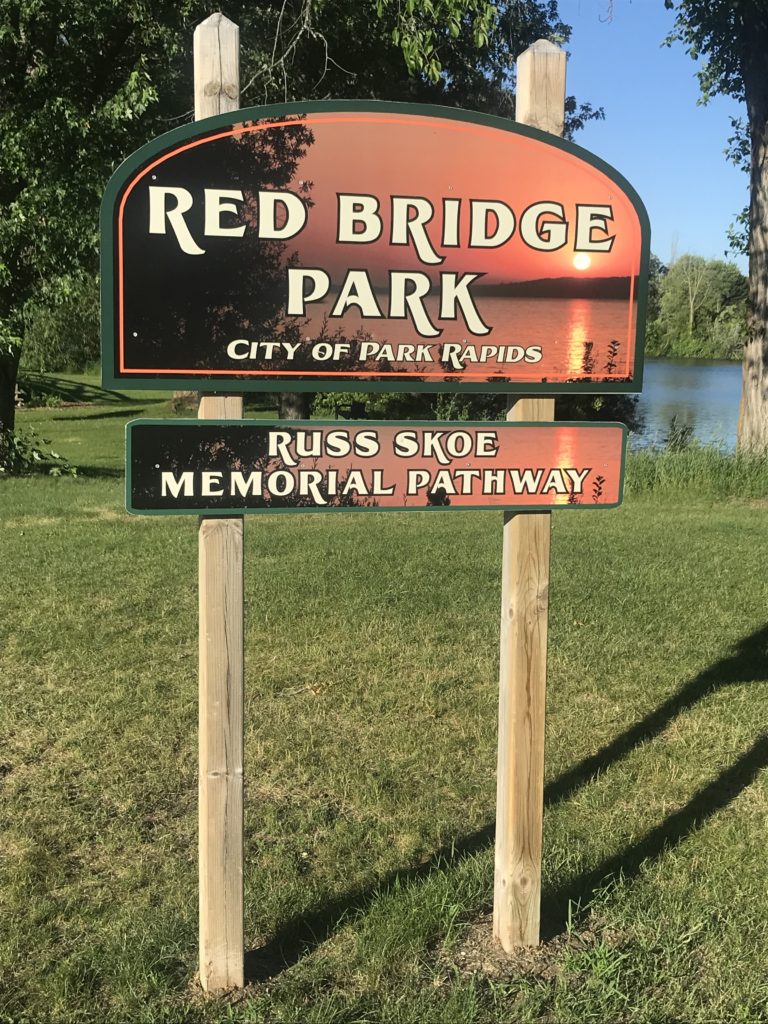 Red Bridge Park
If the guys are sick of shopping and maybe you too, head over to the Red Bridge Park on Fish Hook River. Grab a pizza from Rocky's Pizza or Pizza Hut. Both are just a block from the park. Eat together as a family or continue your date in the park.  Play some catch or even bring a rod and go fishing in the Fishhook River.  
This is a great park to see modern art, relax, read a book. This park connects to Heartland Park via the bridge over the river. The funny thing in all my years of living 22 miles from Park Rapids, I only went to the park for fireworks on the 4th of July a few times and that is it. They have recently updated the park and bridge and it is a fun place to relax.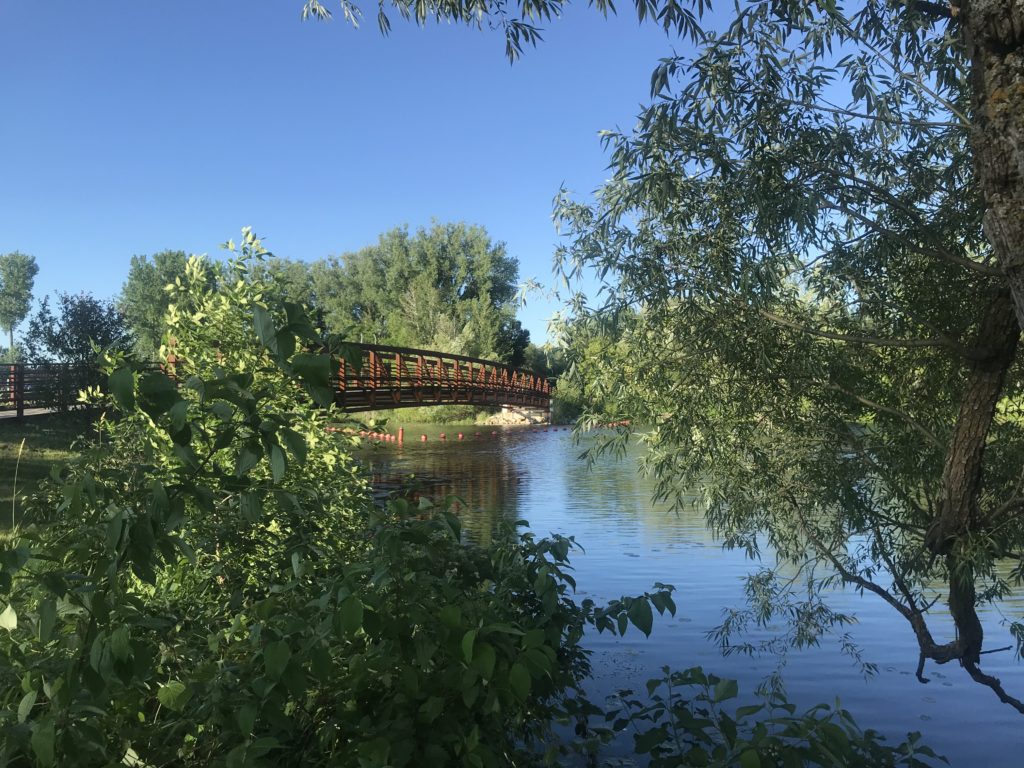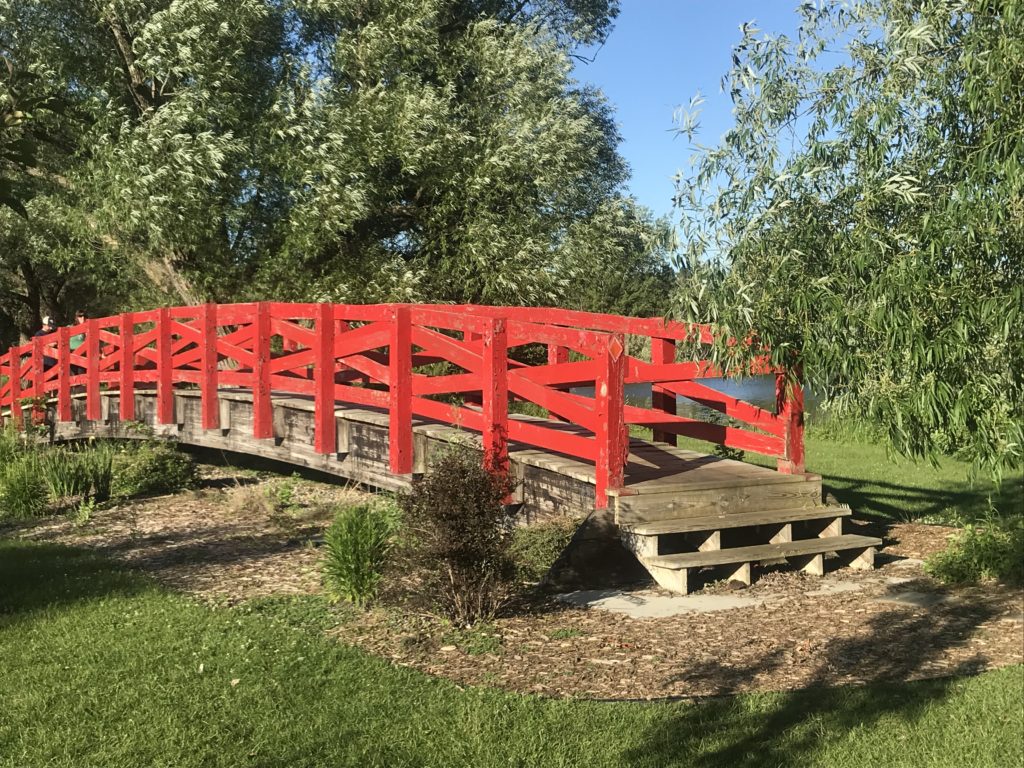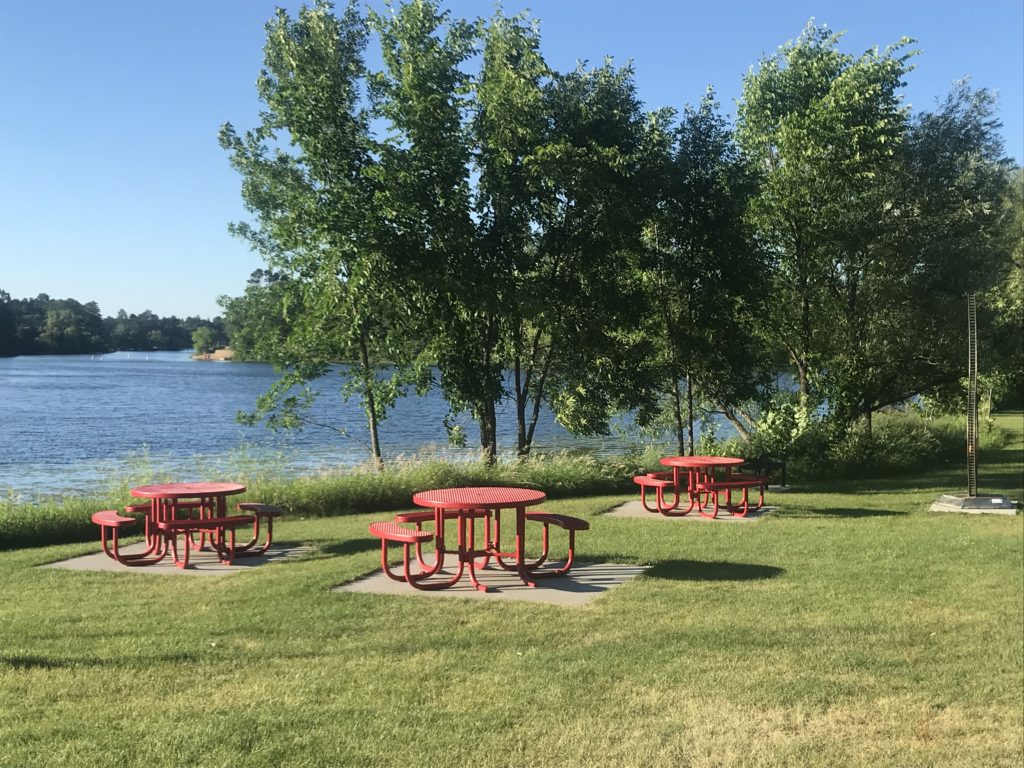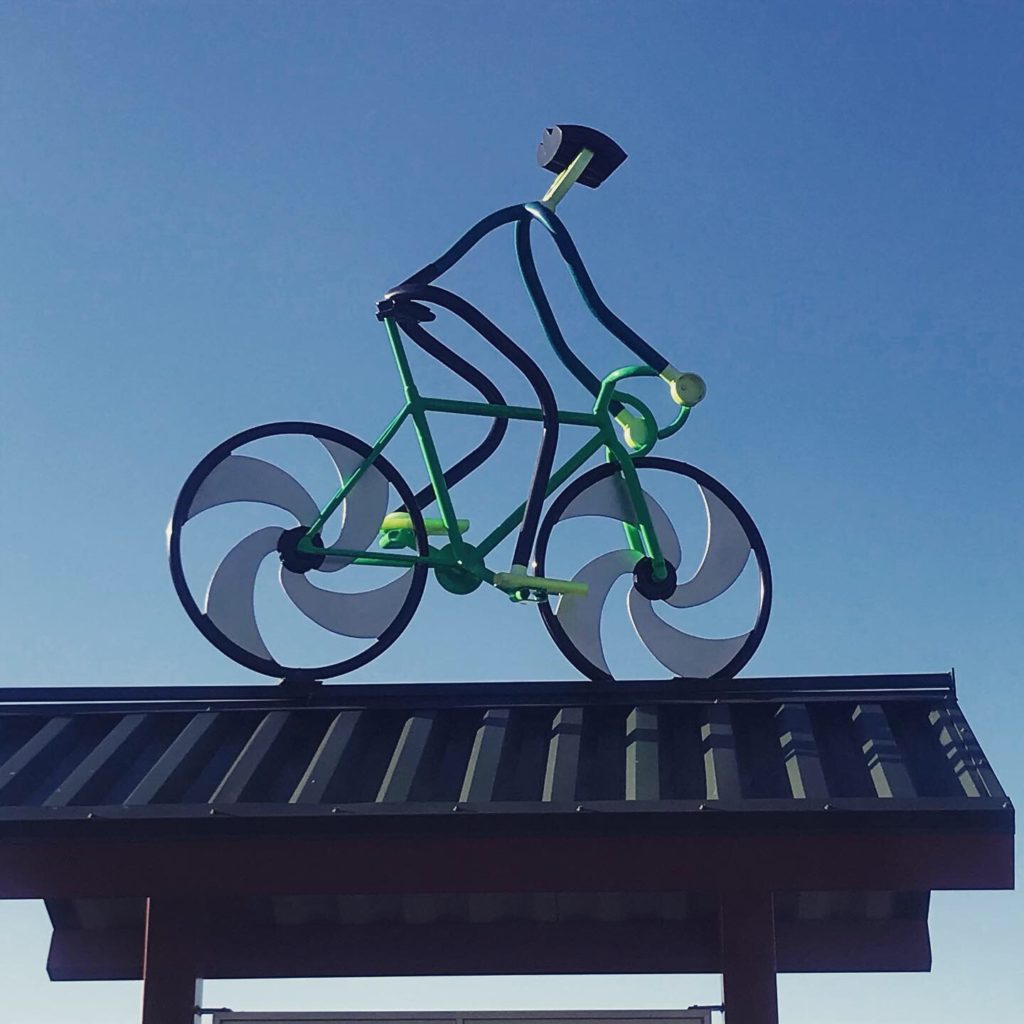 Nostalgia
Movies are your thing. They still have the same movie theater I went to as a kid. I know it's been updated, but it will still bring some nostalgia back in your life. Check out an afternoon or p.m. movie.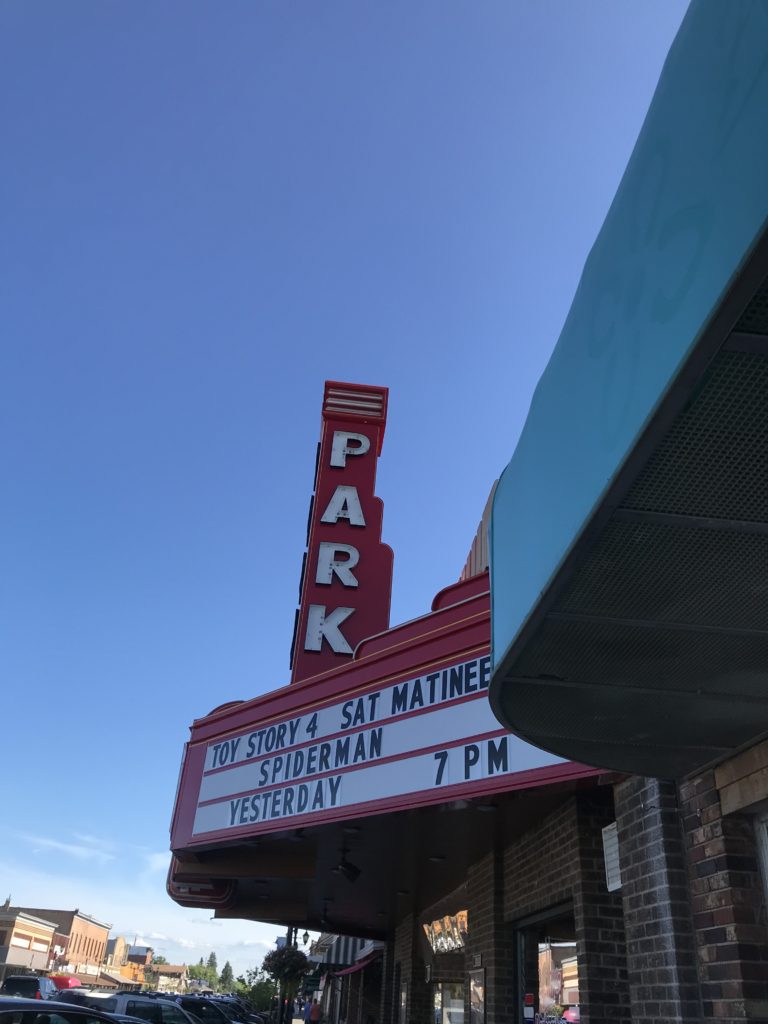 Finally, as you drive by the fire station notice the beautiful flowers on the walls. Also, notice all the flowers that line the main street in hanging baskets or in pots.
When you head out of town and its supper time, you may want some more nostalgia for a real A&W soda pop. You can be served in your car or indoors.
A trip to Park Rapids is a fun place to spend the day.  Here is the link of more fun things to do in Park Rapids from their Chamber of Commerce. Head to Park Rapids with all the other tourists to enjoy your day. Explore a new city every year in Minnesota.    
Subscribe to Dabillaroundthetable Email to get recipes, tips and links to all the blog posts. You won't miss a blog. One email per month! Subscribe below with mailchimp link.
Please follow and like us: