Do you know your neighbors? Do you know their names and can you chat with them about anything when you see them? If not then its time you learn some ways to connect with your neighbors. Meeting my neighbors is easy when I use my table. I'll show you how to meet them with neighborhood gatherings, activities and how to get to know them.
Get out of Your House
If you want to meet neighbors you need to get out of your house. This can occur naturally or planned. If you are going for a walk or a bike ride or doing something in the driveway, then this is what I call naturally. Don't just ignore your neighbors, say, "Hello."
If they are in the driveway or on the step with their dog ask them a question. What's your dog's name? or Are you enjoying the weather? Those are the comments that can make all the difference. Soon you are introducing yourself and getting to know each other.
I just had some new neighbors move in this month and my daughter who brought her puppy home met some of them while outdoors with her dog. I caught them sitting on their deck and used it as my opportunity to say hello and meet them.
When we go for walks now, it takes us forever to get home, because on the way back we usually are standing at the end of the neighbor's driveway catching up. The talks get longer after a spell of bad weather such as winter when we don't see each other as much as in the summer.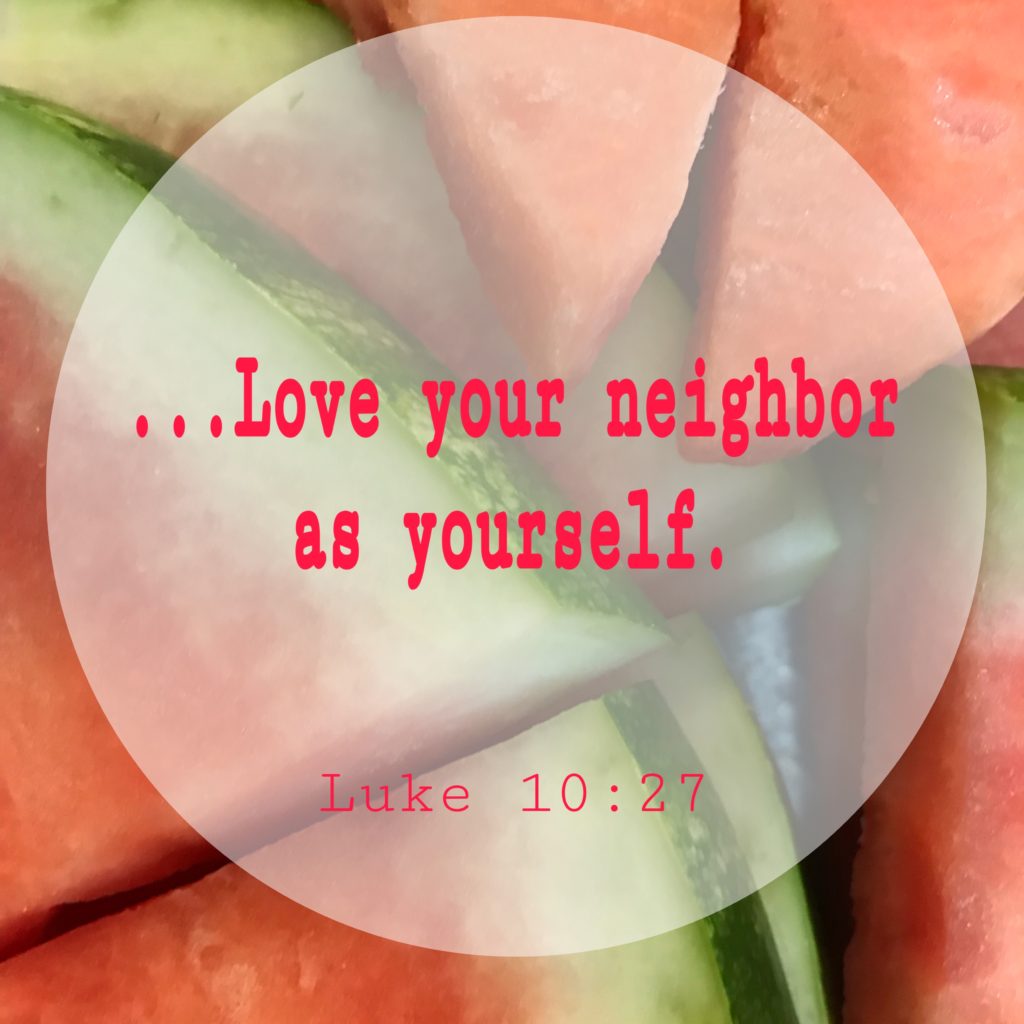 Bring New Neighbors Food
When our neighbors moved into their homes, we did the old-fashioned thing and brought them some banana bread. It was a nice way to catch them in the driveway or knock on their door and say, "Hi, we are the Dabills and we live in the house over there and let us know if you have any questions about the area."
This is when we found out if they were new to the area, or just moved to a new house or retired in the neighborhood. This opened the door to our future neighbor relationships.
I have to laugh because when we lived in Iowa, one of our neighbors was a single lady who was a chain smoker. When we moved in across the street, she brought us banana bread.
Truth: She smoked so much that when we took a bite out of the bread it tasted like a cigarette. The thought was nice but we had to throw the bread away. Never had bread taste like that again.
We got to know her and helped her out with things, and she would tell us if we left lights on or garage doors were left open. To some, she would have driven them crazy, but we knew she meant well.
Invite Neighbors over for Dinner  
We didn't do this for all our neighbors, and I wish we would have. You don't really get to know someone until you have been over to their house or have eaten a meal with them. See blog on Company Coming Meals if you need food ideas.
The neighbors we have had over, have invited us over to their house and we continue to communicate with them even after they moved. We still have each other's backs and help each other out.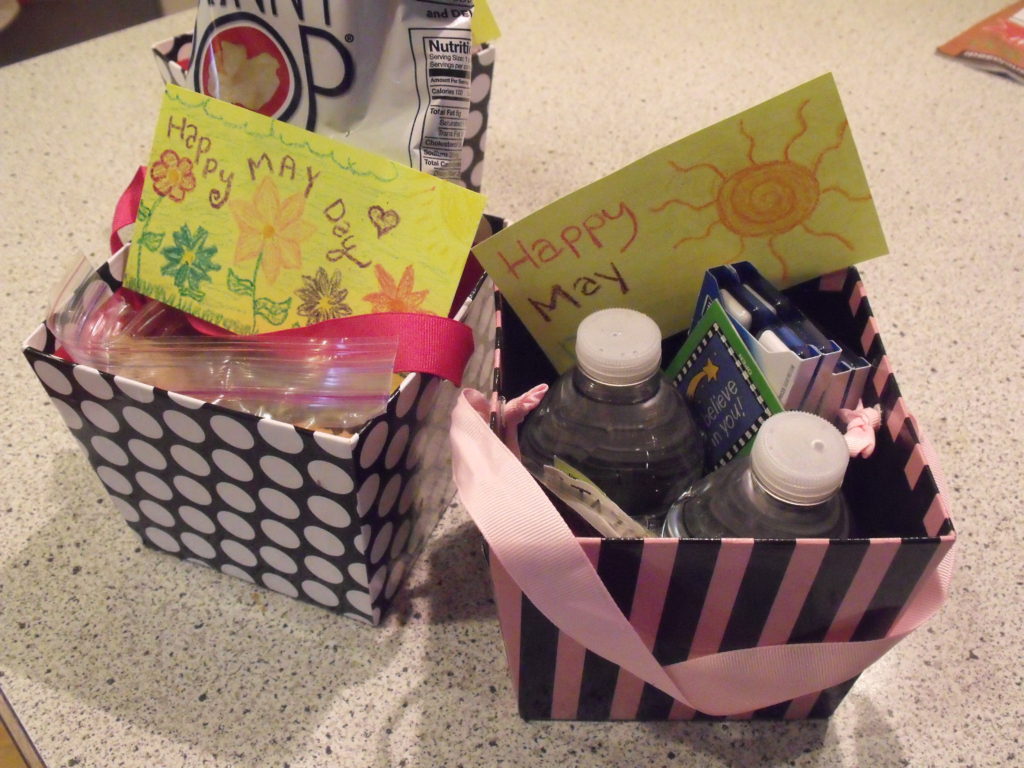 May Day Baskets
On May Day I had my kids make May Day Baskets and Cards. I would have them help me put together a basket with Monster Bars: Recipe in Blog called Baking Cookies and Raising Kids as well as some other treats or snacks I had around the house.  We may even include a water bottle and a drink mix packet such as True Lemon.
My kids would each pick a person to deliver the may day basket to.  They would ring the doorbell and run.  The kids would try to chase them if they were not sneaky enough.  One of our neighbors in her 70's would get in on it and deliver her own cups of candy back to our house for the kids to share. Great fun and memories of the neighborhood.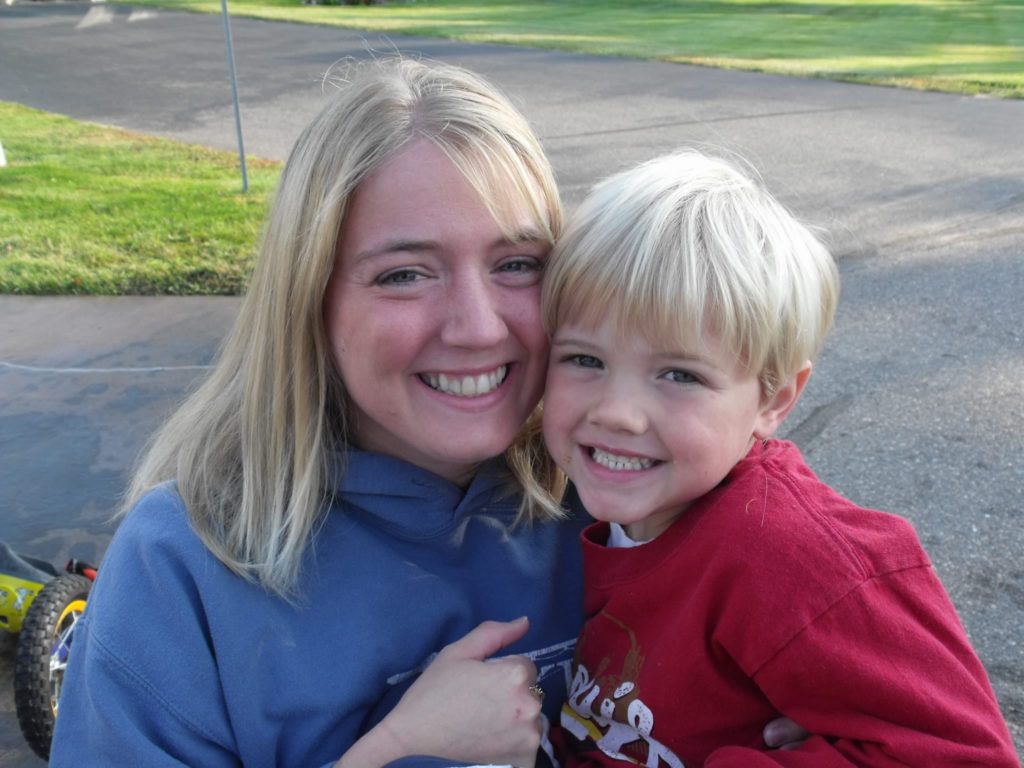 Watch their Kids
When we had neighbors with kids of the same age, we shared child care for times we needed to volunteer at school or run to an appointment. Our kids were usually playing at one of each others houses or back yards when they had summer vacation. Keep in mind you need to know your neighbors to know if you can trust them with your kids.
Annual Cul-de-sac Party
This is the main event of our year. It started 15 years ago when I got to know one of our younger neighbors. We had lived here for 5 years and knew our neighbors but had never gathered together. For the next 15 years, my neighbor across the street and myself would take turns hosting a Cul-de-sac party each August.
We pick a night at 6 pm and set out tables and chairs in one of our back yards and invite the neighbors two weeks before the event. Each family brings a dish to share and one of us provides the main food such as grilled chicken or brats, plates, cups, and lemonade.
We spend the evening sharing a meal, getting to know each other and hearing stories. It's a great night to share food/recipes and discover something new about each person. This is something the neighbors look forward to each year.
Sad to say but in 20 years we now have lived here the longest with at least five of the neighbors who have passed away. Our neighborhood is slowly changing with neighbors moving in and others moving away.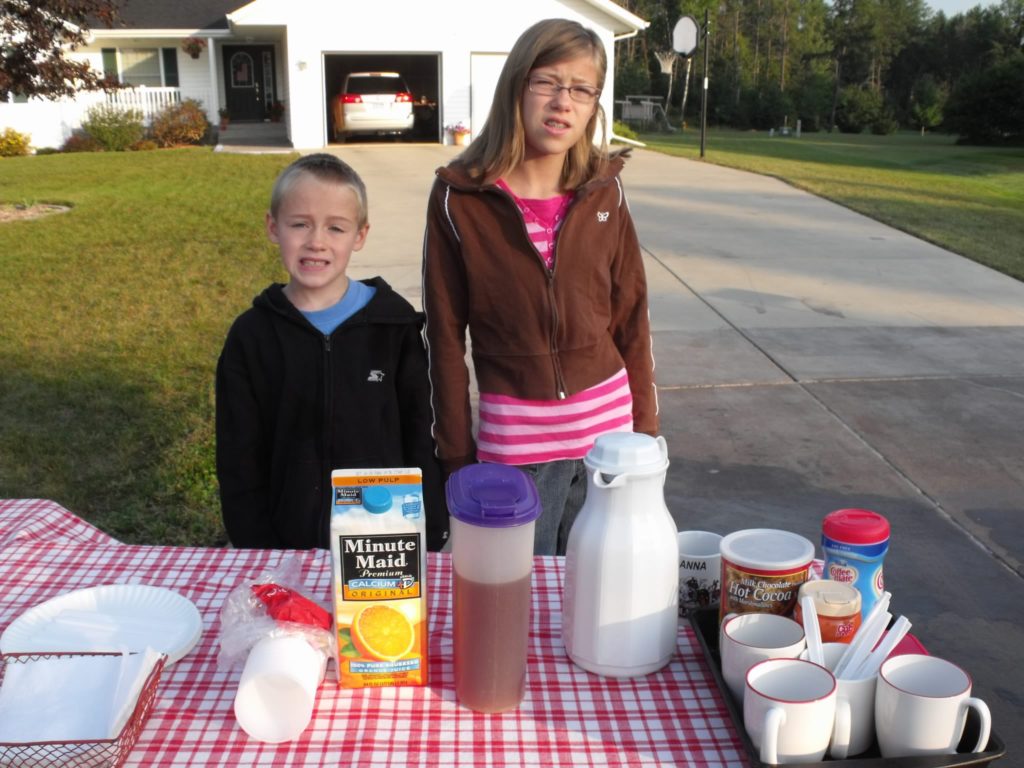 Practice Getting Ready for School Party
This fun thing only lasted for 4-5 years. The Friday before the first day of school we had our kids in elementary school practice get ready for school. Basically, get them out of bed early. About Bus time we would meet in the cul-de-sac for muffins, coffee, and juice.
Our kids sleepily enjoyed their muffins and some of our older neighbors who we invited brought their chairs and joined in on the food.   One neighbor said, "she never gets up that early" and when our kids turned into teens they said, "no way we're not getting out of bed".
Christmas Baking
Finally, around Christmas time, our family would deliver a Finnish sweet bread that I made each December. As the years went by the elderly in our neighborhood were excited about the bread and made us a plate of cookies in return or we sat down with a cup of hot cocoa with them at their table.
Enjoy your neighbors as best you can.   Start in small ways and you will be surprised how much fun it is to get to know your neighbor and enjoy the activities together.   Won't you be my neighbor?
Sign up for the monthly dabillaroundthetable email. Fill out the Mailchimp form at the bottom. Each month there will be links to emails and a recipe that may not be on the blog or one you will get ahead of everyone else.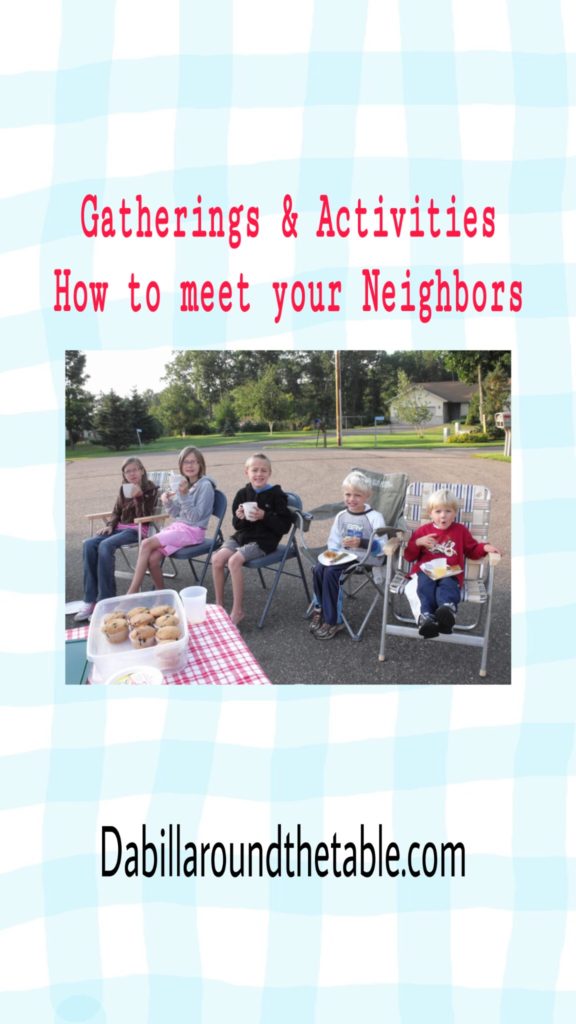 Please follow and like us: