This Fall as we were telling our 80-year-old neighbor about our traveling sabbatical, she got very excited and said you need to stop in Laurel, Mississippi. She loves watching the show Home Town on HGTV. With that idea, we planned it into our travels for a day. At my table, I'm sharing how we spent our day visiting Laurel.
If you want to start out your day with breakfast in town, I am sure you can find many places to have a great meal. Our start was from a Laurel Airbnb stay. We ate our own breakfast and we were ready to leave at 10 a.m. when most of downtown Laurel opens for business.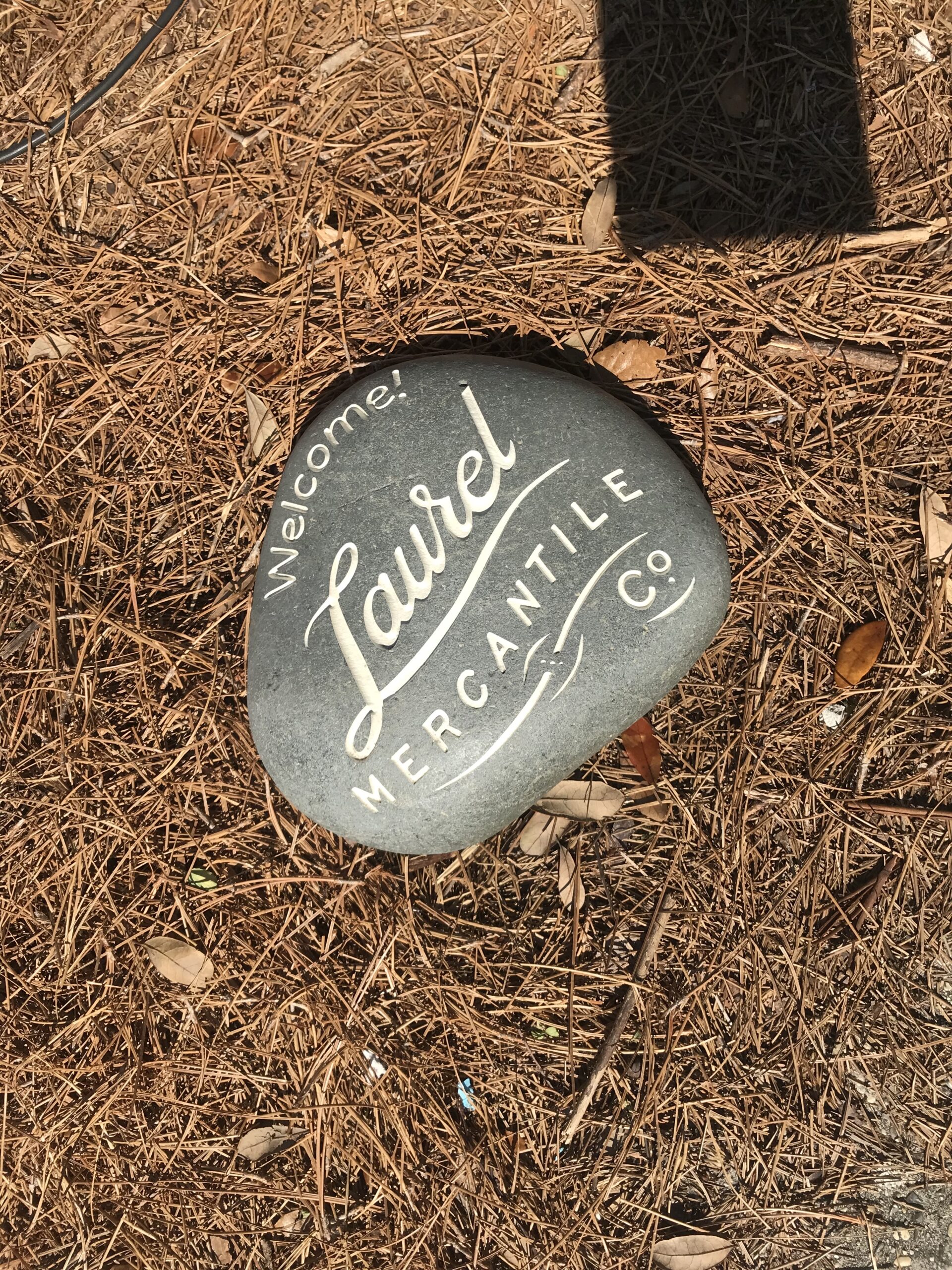 Laurel Mercantile
Our first stop was the Mercantile on Front Street. This shop is in ownership with the stars of the show Ben and Erin Napier and other couples. In this shop, you will find clothing, art, posters, fabric, coffee, soaps and other fun items seen on the show. Laurelmercontile.com
The Visitor Center from Downtown moved to this shop so you can ask for a map of the city and ask any questions here. This could change in the future. Be sure to take your pics in from of the Scotsman sign and Ben's blue truck. They have a grassy area next to the shop with some Adirondack chairs for just sitting a spell.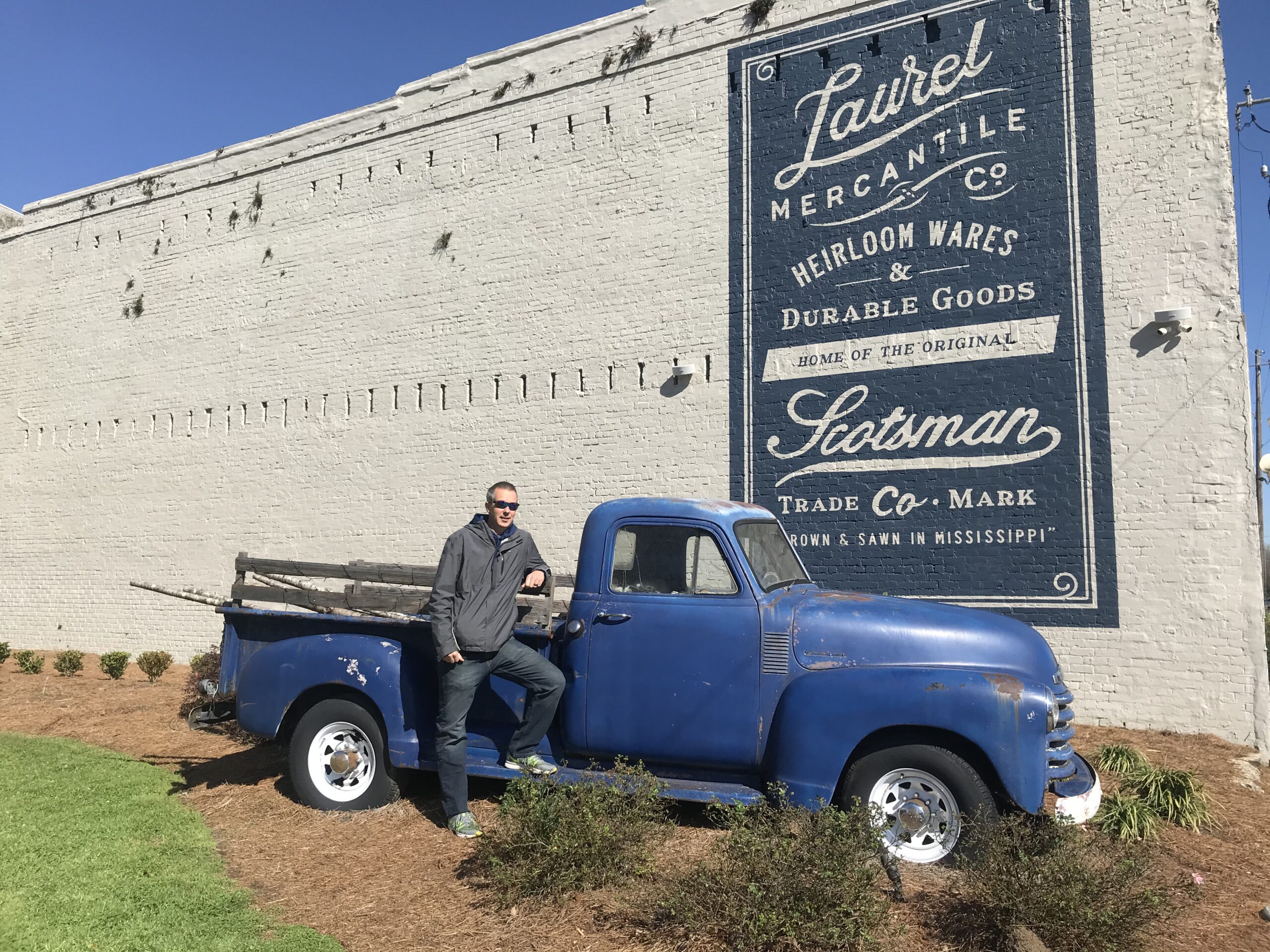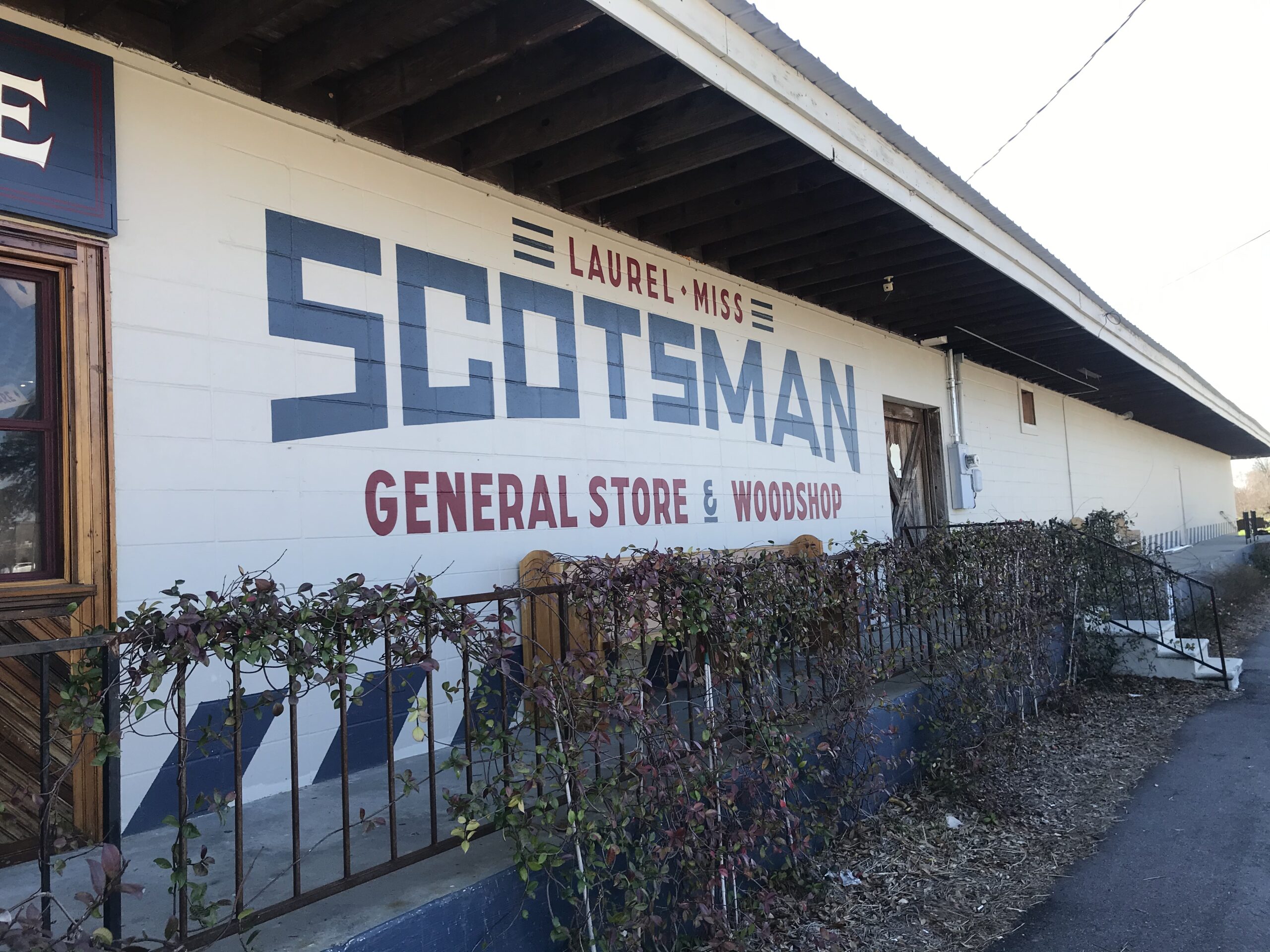 Scotsman Company
Next, we walked to Ben's Scotsman Company where he does most of his woodworking. You can watch someone doing a wood project from the inside window. Here you can find snacks, candy, beverages, grocery items, gifts, books, and some woodworking projects.
Since we like chatting with locals we started up a conversation with one of the girls in the shop and asked her about the area. She said she grew up here and moved back to the area with her husband and loves it.
We told her our story about traveling, selling our house, quitting our jobs and looking for a new place to live and work. She asked us about moving to Laurel. We had to say no at this point. The key is needing jobs and loving the area. We won't know until May or June this year. Our traveling continues to May. For more information on our traveling sabbatical see the blog link. Downsizing story for a Sabbatical and Packing and planning for a traveling sabbatical.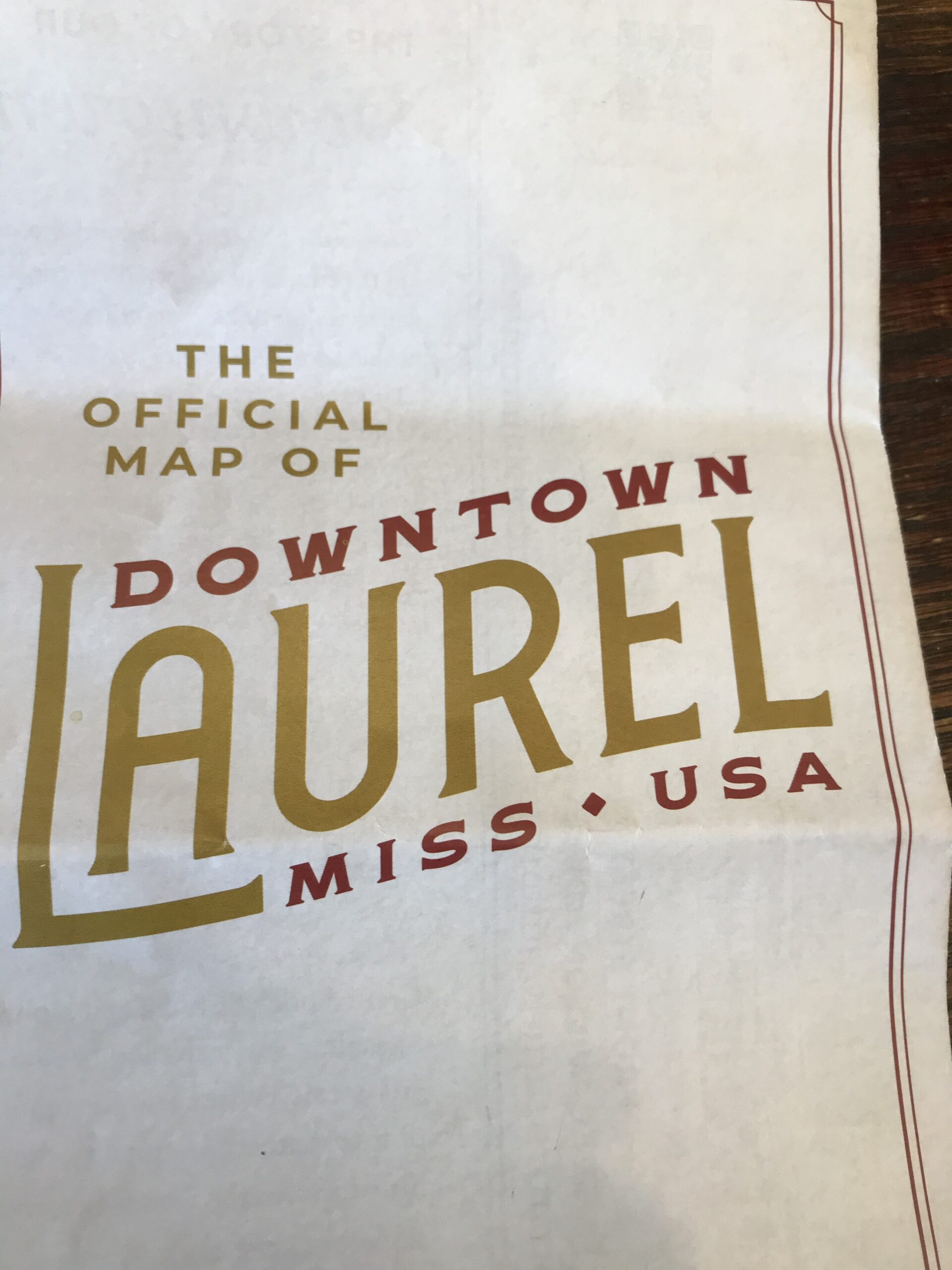 Downtown Stores
We walked to the downtown area on Central Avenue and walked in and out of the shops. I have to admit. My husband and I are not the best tourists at the best point of our life. We like free because we are traveling. We sold our home and live in Airbnbs and our car until May. There is really nothing we need except for food and consumables for now.
I will summarize a few of the shops we liked. You may find some other shops that you think are fun. The shops are located on Front Street, Central Avenue, Oak Street, and Magnolia Street.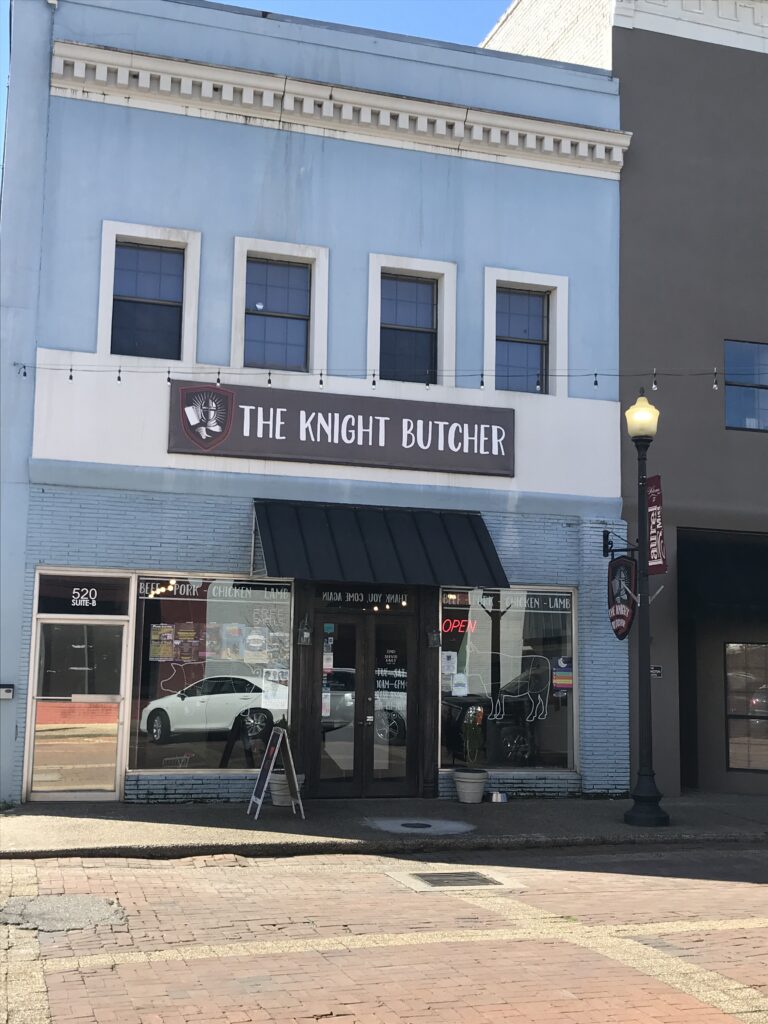 The Knight Butcher
We entered his store because it said Free Smells. Our kind of store. He is a Butcher that sells great cuts of meat and sells a small lunch each day. The Burgers smelled wonderful. They also sell fudge and Jerky, which also looked amazing. It is worth the stop. Bring a cooler if you want to take the meat home.
Sweet Somethings
This is a Bakery. I loved the fact that it is baked goods like cake, pies, cupcakes, Sticky rolls, and cookies. The place was busy because it was Valentine's Day. My hubby ordered a sticky roll and coffee. I drank the coffee and tasted his roll. They also have a selection of ice cream for waffle cones.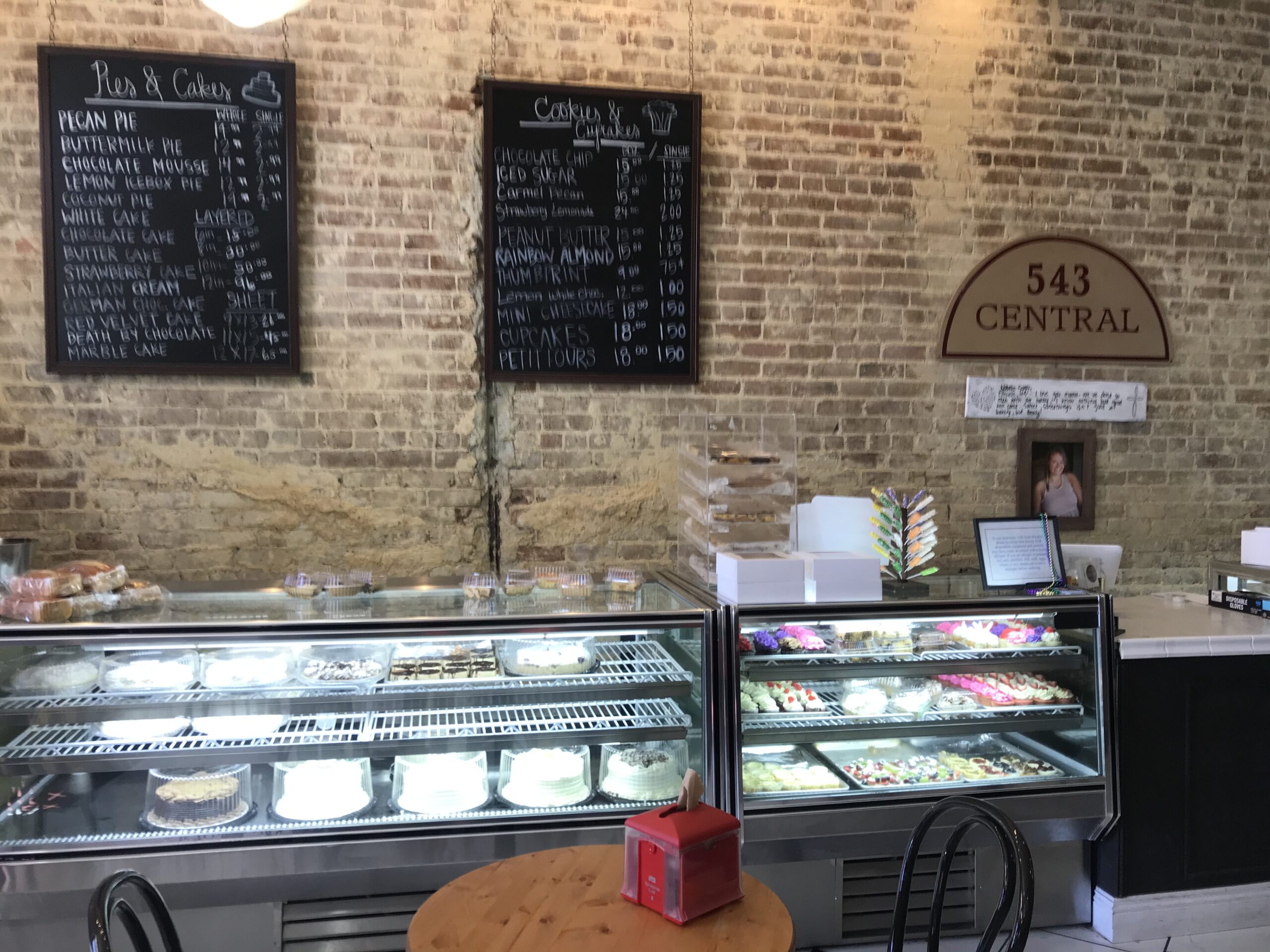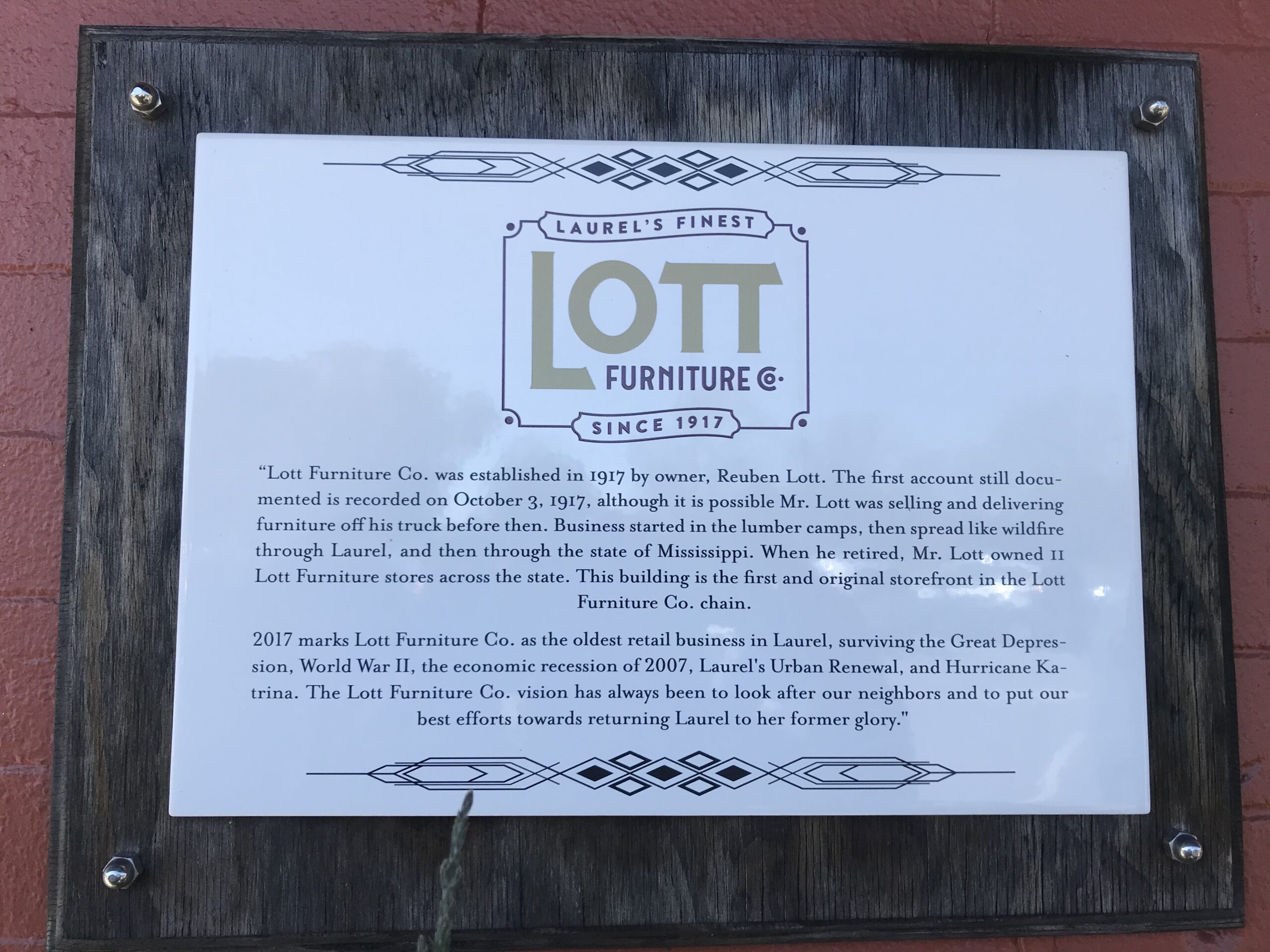 Lott Furniture
This furniture store has been around since 1917. We met the owner and his daughter and his mom ran the store for 57 years. What a history this store has. We started up a conversation with the owner and had a fun time learning about this store, city and people.
Season 4, Episode 6
As we were going to leave, the owner introduced us to Brandy and Gracie who were just walking into the store. Brandy and her husband would be featured in the Home Town show on HGTV. They were the Alabama Couple who moved to Laurel and were on the show on February 18th.
My husband and I hit it off with Brandy as she shared with us how they ended up moving to Laurel this fall. She said her husband and her drew up a list of towns/cities they wanted to visit. They stayed in Laurel and toured it just like us.
When they came home, she felt God was saying they should move there. She sent an email about moving to the town. Thinking nothing would happen, she got a reply. As things transpired they would be moving to their new Home Town of Laurel and be on the show with Ben and Erin.
Brandy found a job immediately and her husband had to commute to work each week. In a few months, he secured a job too. They love the people, town, their church and their new home.
We had just been in Alabama a few days before coming to Laurel and we biked in the town and trail she used to walk on in her old home town. Life is full of fun surprises as you hear stories from each other.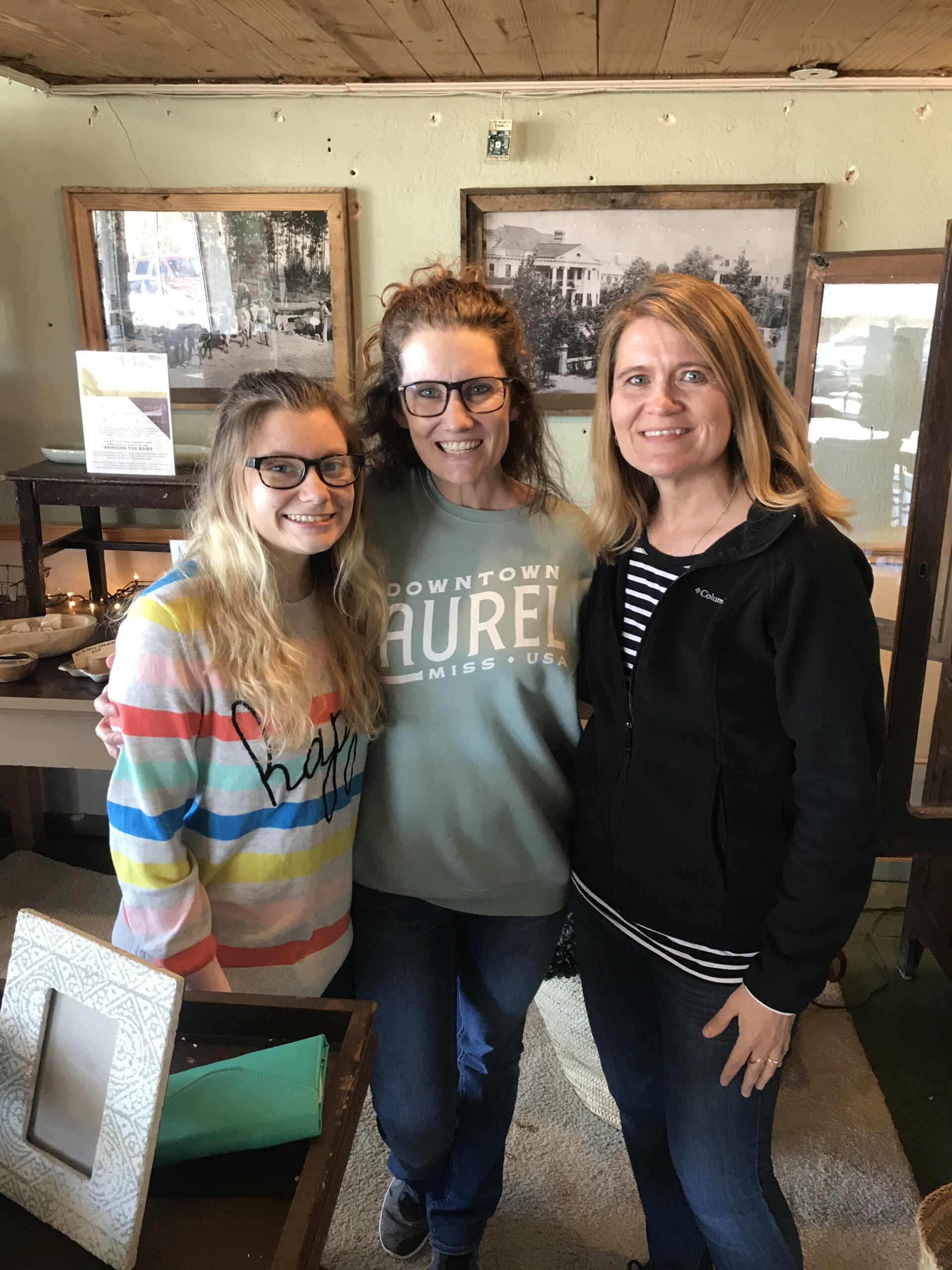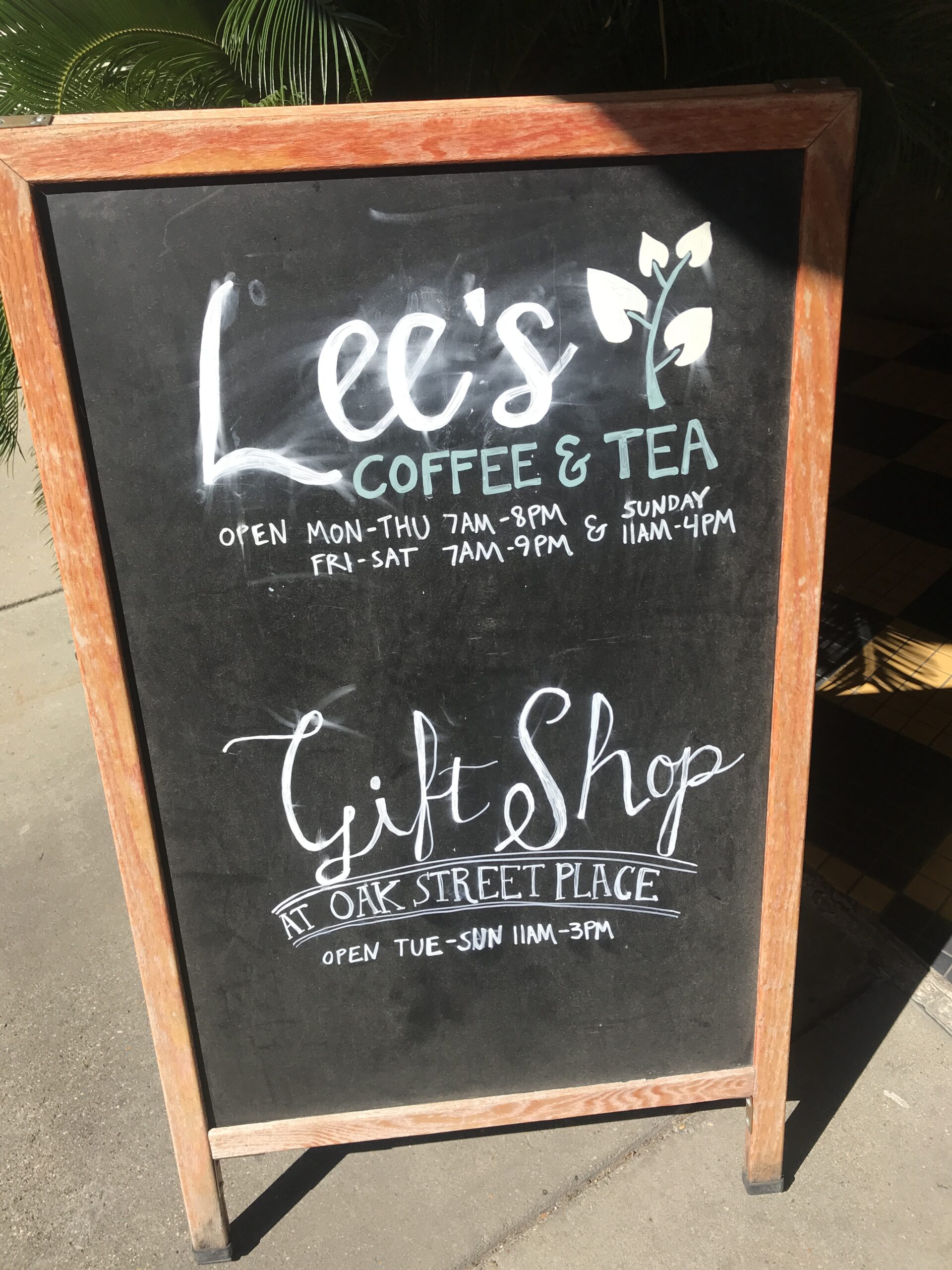 Lunch at Lee's Coffee and Tea
Our day was cruising by so we had a quick lunch at Lee's Coffee and Tea. The French onion soup was perfect for a cooler day. We were going to come back for coffee but got sidetracked.
Lauren Rogers Museum of Art
This town has a great, free art museum. Baskets, paintings and metal sculptures are on display and it was a fun way to spend an hour.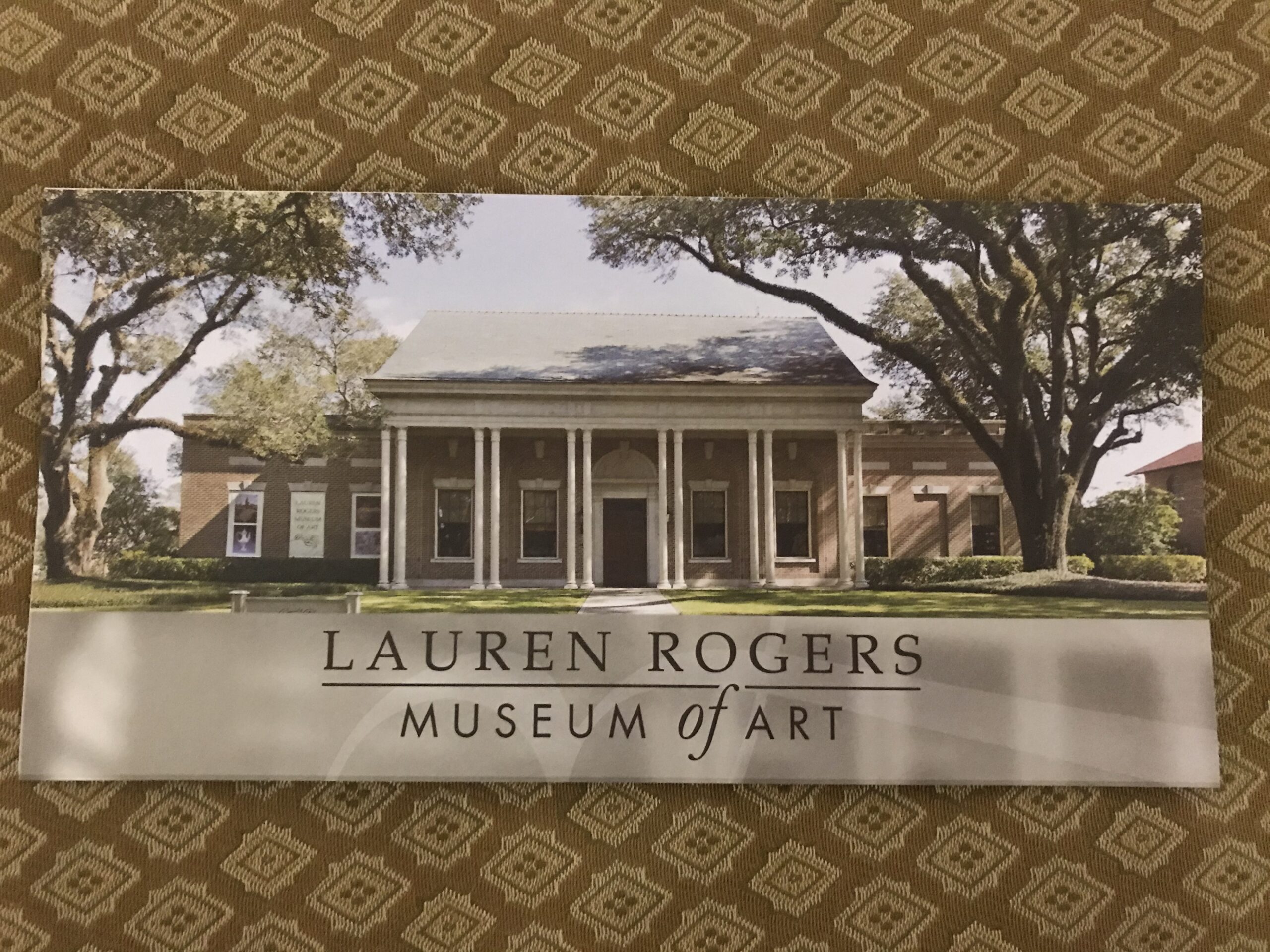 Pause Espresso
We then walked to this coffee shop for a latte. Brandy told me she likes to go here for group bible studies and meetings.
Walked by Pearls
We also walked by Pearl's Restaurant the one featured on a show and we spotted her house. We couldn't eat everywhere, but just seeing her place made us smile.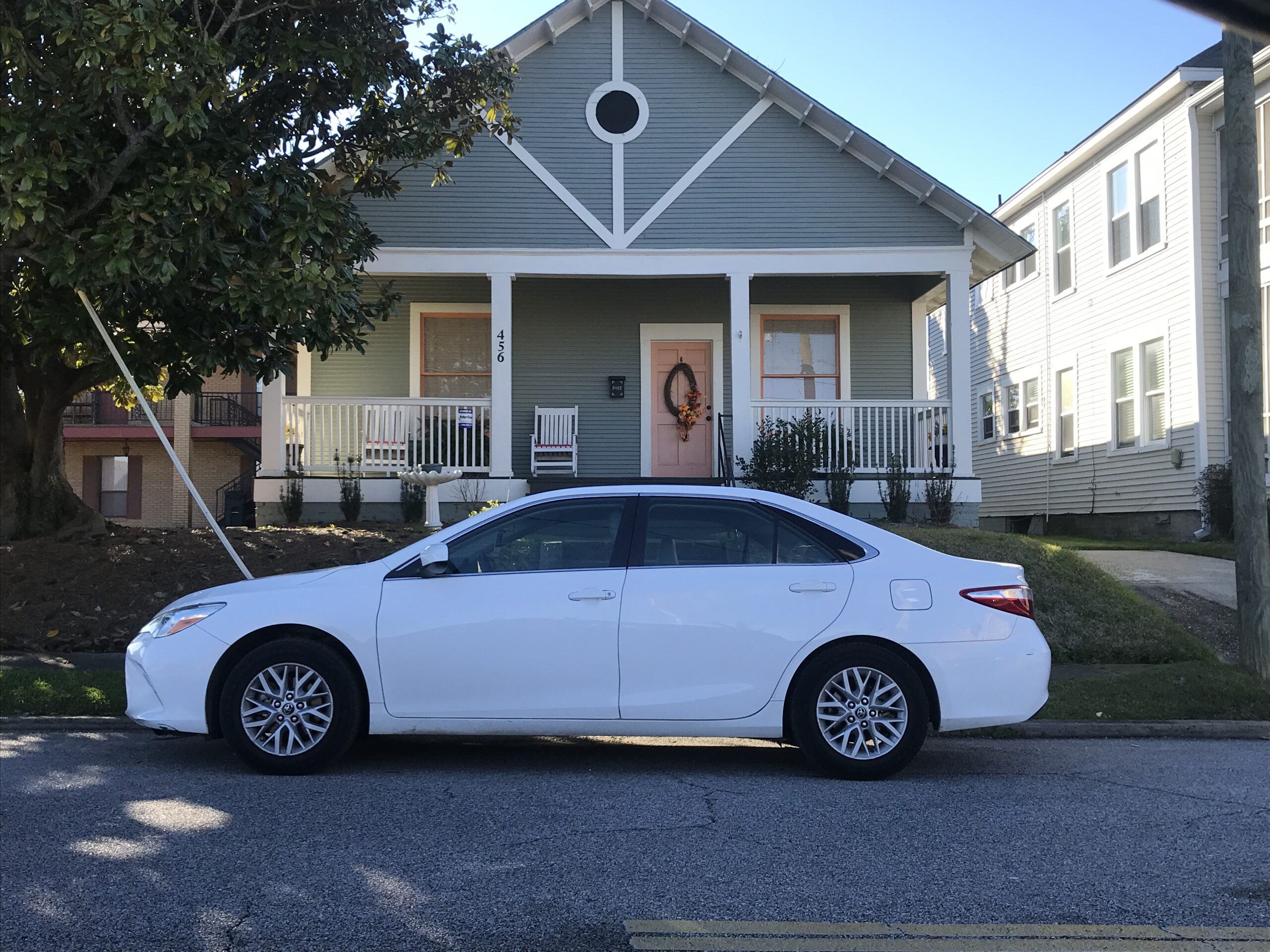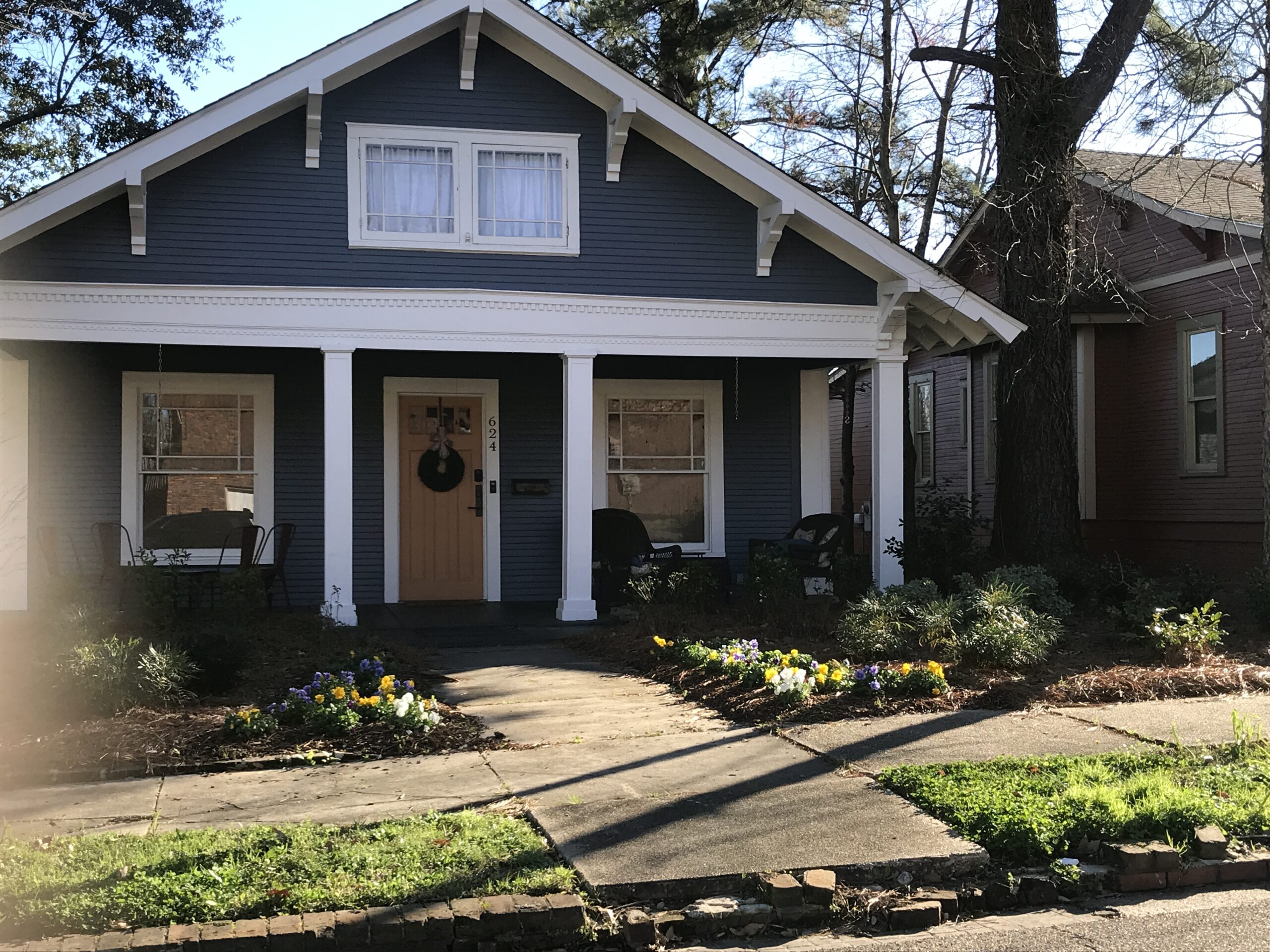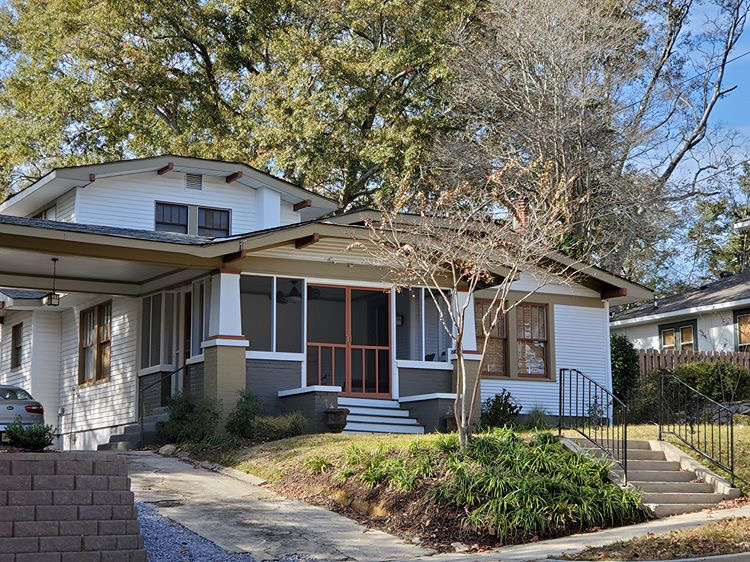 Homes around Laurel
Finally, we took a driving tour down 4th-7th Avenues. We drove around to see which houses we could find from past shows and snapped a few pics.
As we were driving around, we spotted the HGTV filming crew. They were filming Erin and Ben at the end of a driveway of a house they are working on for a show. We actually saw this from the distance. We as Minnesota nice didn't want to drive too close and interrupt them or call attention to ourselves. Why am I like that?
That was a wrap on our day. It went fast and it was fun. My favorite part was talking with the locals and asking questions about the area, the state and making a new friend. We loved the idea that we could possibly live there. We have many more places to explore on our 130 day traveling sabbatical. Only God knows where we will be living and working after our sabbatical ends in May.
Make your next day trip to Laurel, Mississippi with the gals or with the family. It will be a fun day.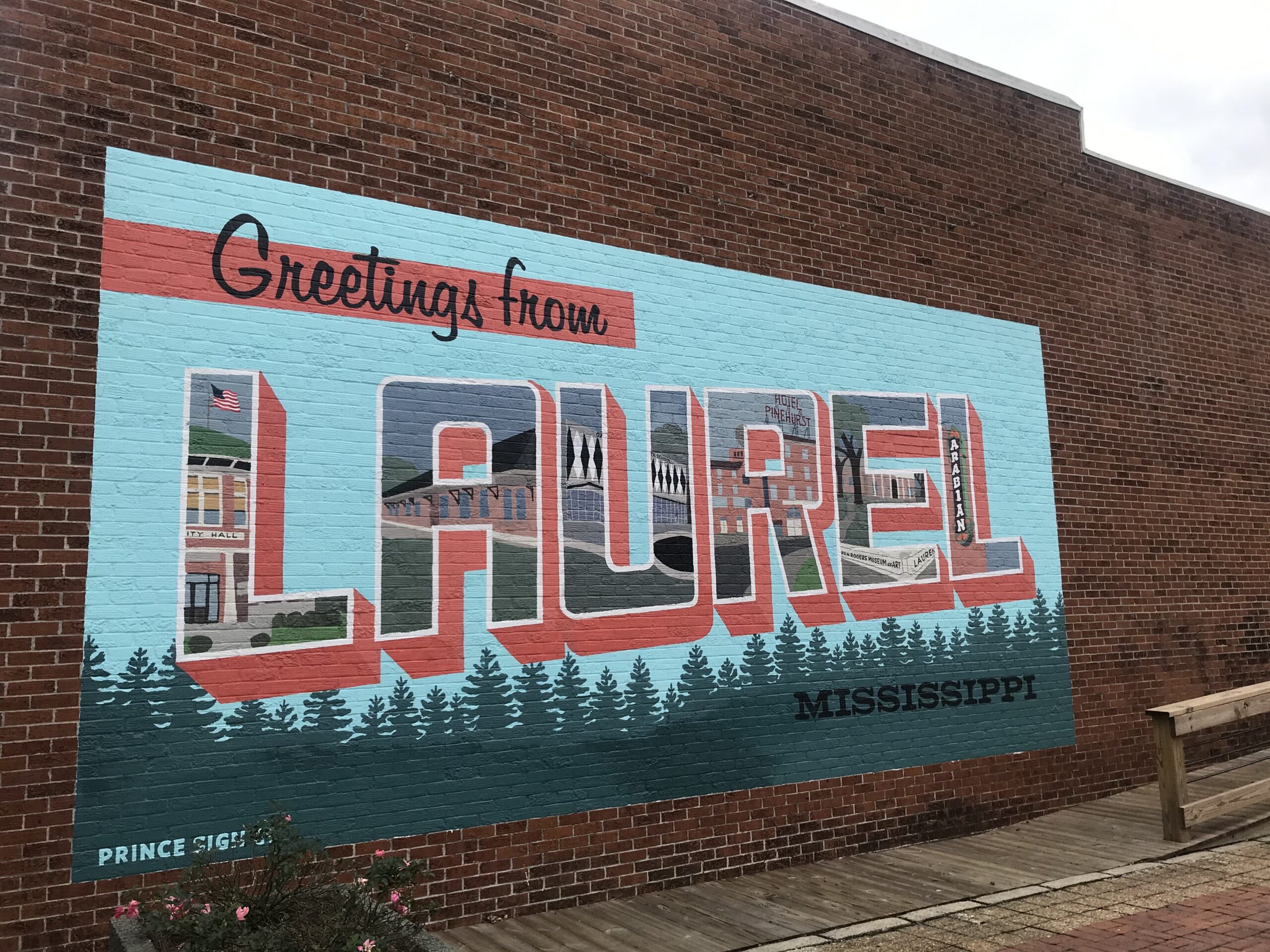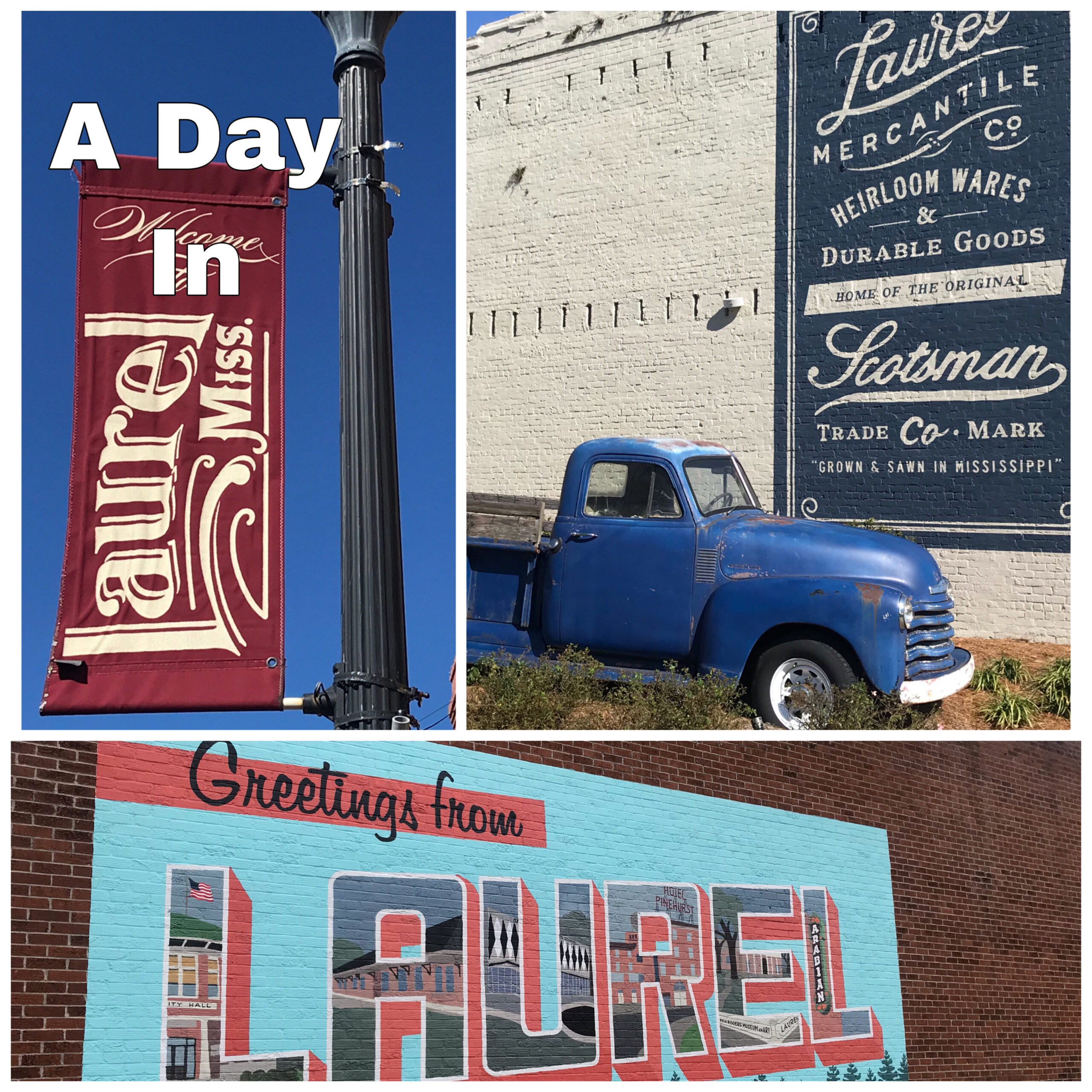 Subscribe to dabillaroundthetable Email. Once a month you will get links to blogs on Faith, Family, Food, Fun and Favorites. Follow us as we travel for 130 days. Sign at the bottom of the page or the side bar. Check your junk box to confirm.