Just around the corner will be graduation time and either you will go to a senior's high school graduation party or you will be hosting the party. I will be hosting my last graduation party, so have a seat at my table and I can give you portion control, menu ideas, and party tips.
This is our third Graduation party and soon we will be through this era. I enjoy the planning and prepping of the parties and have learned some tips that can make your party planning easier.
Decide on Location and Pick Date
If it's in your house, then make sure you clean prior to the day. If you don't want to clean, pay a friend to clean your house. If the party is in your garage, clean and decorate your garage. If you rent a location, scope it out ahead and decide what you will need to bring to the site.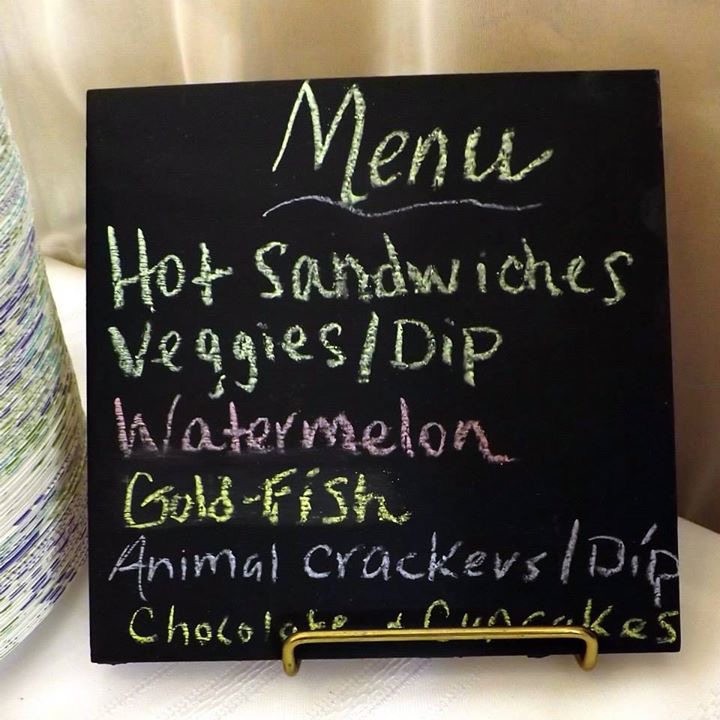 Decide on Theme and Menu
Sometimes the theme and menu work together, especially if your son or daughter wants Mexican food or Italian food. My first graduate wanted a variety of different foods so we related them to kids since she wanted to be a teacher. The second graduate wanted a Breakfast Brunch Bar. The last graduate wants a Hamburger Bar.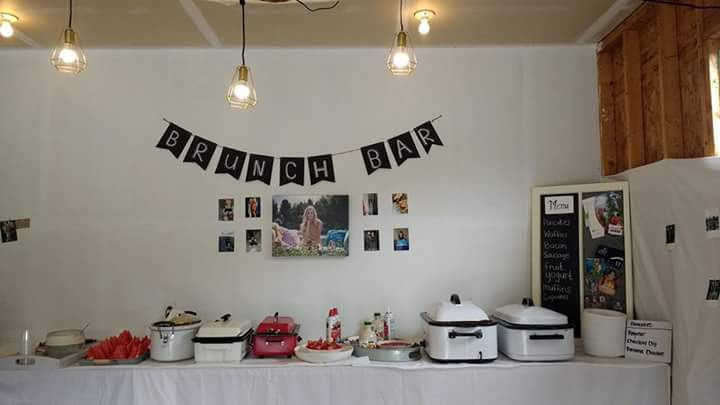 Menu Ideas
Decide if it's a snack or a meal. If you don't make a big meal, that's okay. I usually have a meal since many relatives come from a distance.
You could have a dessert bar, cookie bar, pies, or hors devours and include some snacks that are not sweet. Smores by fire is another idea.
Brunch Bar: waffles/pancakes, maple syrup, strawberries, whip cream, sausage and bacon, scrambled eggs, watermelon wedge, muffins and cupcakes, coffee, breakfast punch, and smoothies. I made homemade pancakes and froze them for the event and purchased frozen waffles.
Graduation sandwiches: Mini french rolls from Costco, a slice of cheese, turkey slice, pesto, spinach. Assemble sandwiches ahead and then heat sandwiches in a roaster oven and serve. Also serve watermelon slices, raw veggie tray and dip, goldfish crackers, popcorn, cupcakes, cherry limeade, and coffee.
Burger Bar: Hamburgers (cook on the grill and put in a roaster oven to keep warm) buns, ketchup, mustard, onions, tomatoes, cheese slices, watermelon wedge, vinegar and salt potato chips, pickles, raw veggies and dip, Costco cake and monster bars, Root beer, water, and coffee. If you would like the Monster Bar Recipe see blog on Raising Kids and Baking Cookies.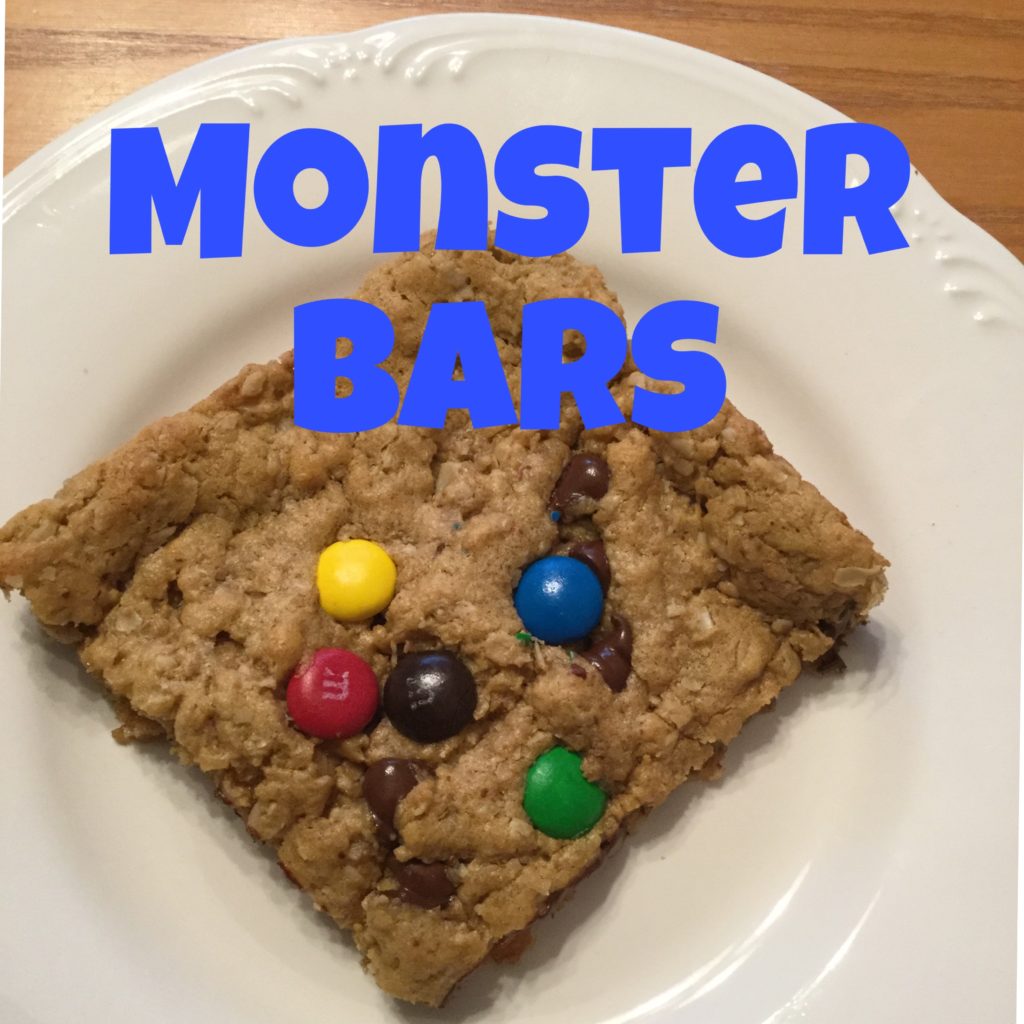 Mexican Bar: Taco meat, soft shell tortillas, tortilla chips, lettuce, tomatoes, salsa or pico, shredded cheese, fruit salad or watermelon wedge, brownies, and cake. Bottled water and soda.
Sub Sandwich Bar: Buns, turkey and ham, cheese, mustard, mayo, pickles, tomatoes, lettuce, chips, watermelon wedge, raw carrots and dip, coffee and Italian soda bar- syrups and club soda.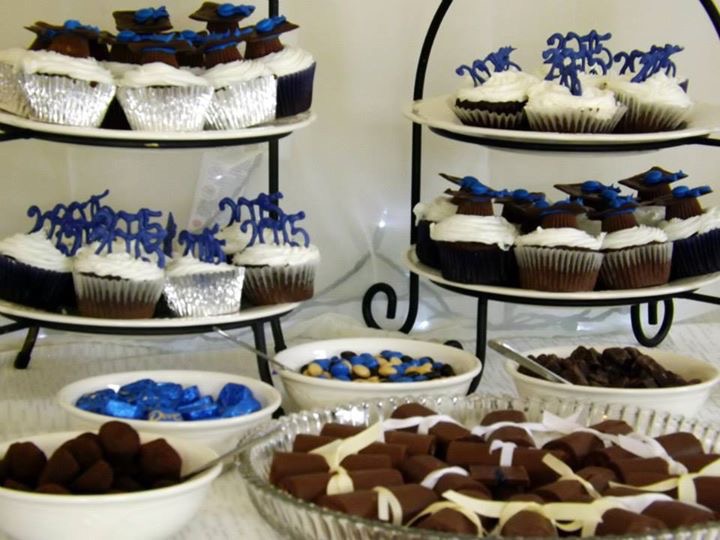 Decoration Ideas and Tips
Use photos and memorabilia to decorate. We had white sheets we nailed to the walls in the garage and placed photos and signs on them to make it more ascetically pleasing to the eye.
Choose high school colors, favorite colors or in-season flowers to decorate tables. One kid requested metal pails of popcorn and goldfish on tables which also served as a decoration.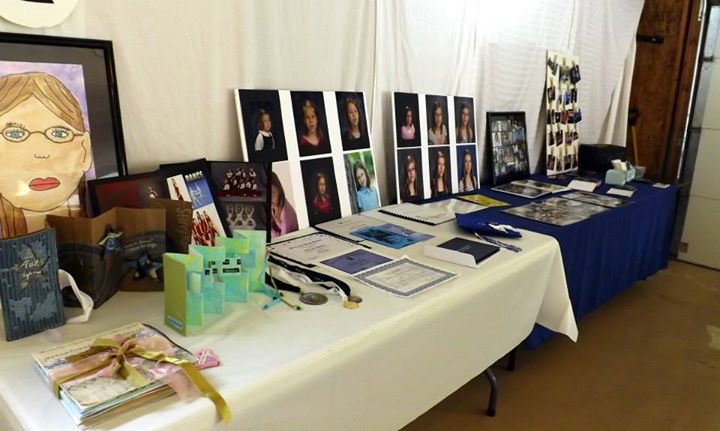 The Grad Party is really about your graduate. It will be the only time in his or her life the party is just for him or her alone.
I purchased some chalkboard paper and used that for signage. I also purchased some wood signs with the year of graduation. These were both inexpensive from Hobby Lobby and Walmart.
We used plastic table cloths from the dollar store for the tables and had a few table runners on top.
Set up your garage, house or rental place the night or day before.
Have almost everything ready to go the day before except for the food.
When undecorating enlist your relatives to put tables and chairs away and haul in your food. They will probably stay longer anyway, so put them to work.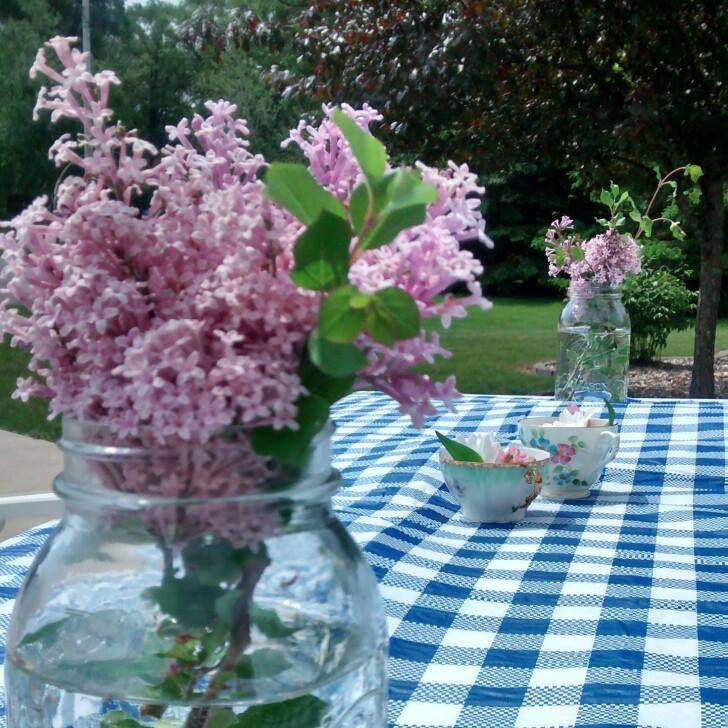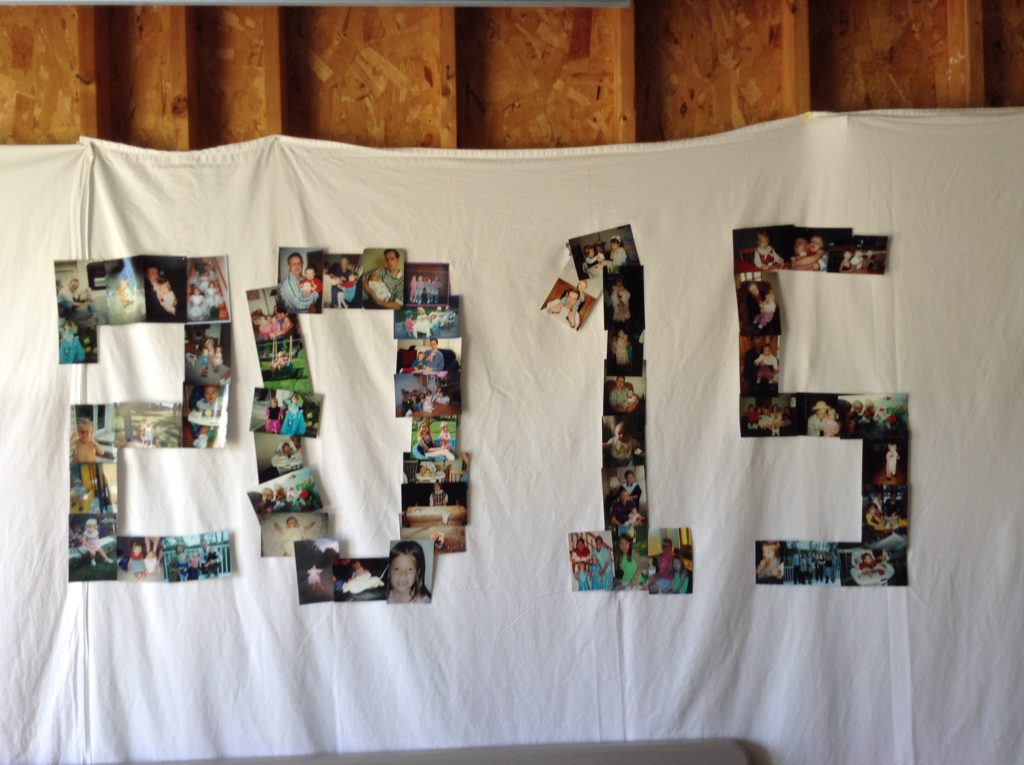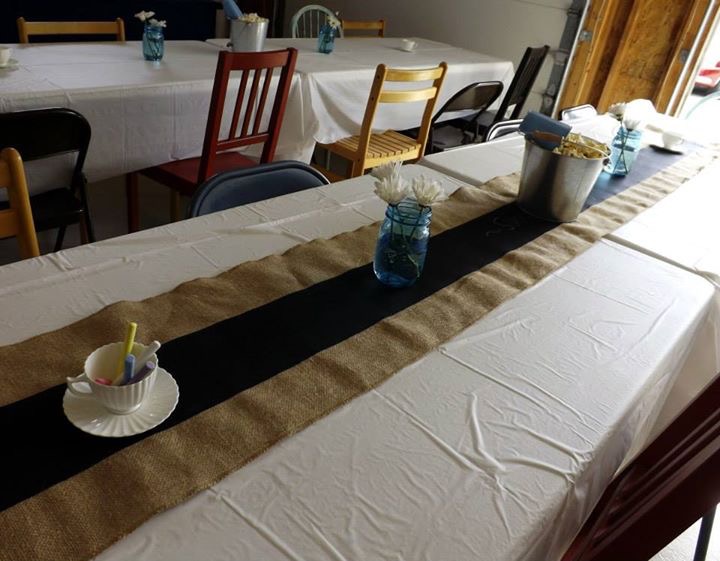 Food Tips
This is the most important part of the party. You do not want to run out.
After you send out invites via mail and Facebook, get an idea of how many are coming. It's all an educated guess, but Facebook is helpful because it asks if they are coming. Pad your total and know if you have leftovers you can eat them throughout the month or give some to the relatives.
If you have family that would love to help you, enlist them to make muffins, or cupcakes or bars or anything that is tedious. I totally appreciated my family and friends that made cupcakes and muffins for the party.
One year I made bars and goodies for my friend's daughters party and she made cupcakes for my daughter's party the next year.
Remember to keep hot foods hot and cold foods cold. That will include using ice, coolers and roaster ovens.
Buy your food at Costco or Sam's Club.
Make a list of things you can buy a month ahead and do so. Plates, cups, utensils, chips or anything you have room to freeze.
The day before you will need to make a run for your fresh produce and perishables. Watermelon, veggies or things that need to be refrigerated.
My sister works at a camp in the summer so I have been able to buy cases of food to use at the parties. I have purchased Eggs in containers to make scrambled eggs, and waffles. I purchased precooked bacon and sausages from Costco so making and serving in a roaster oven was amazing.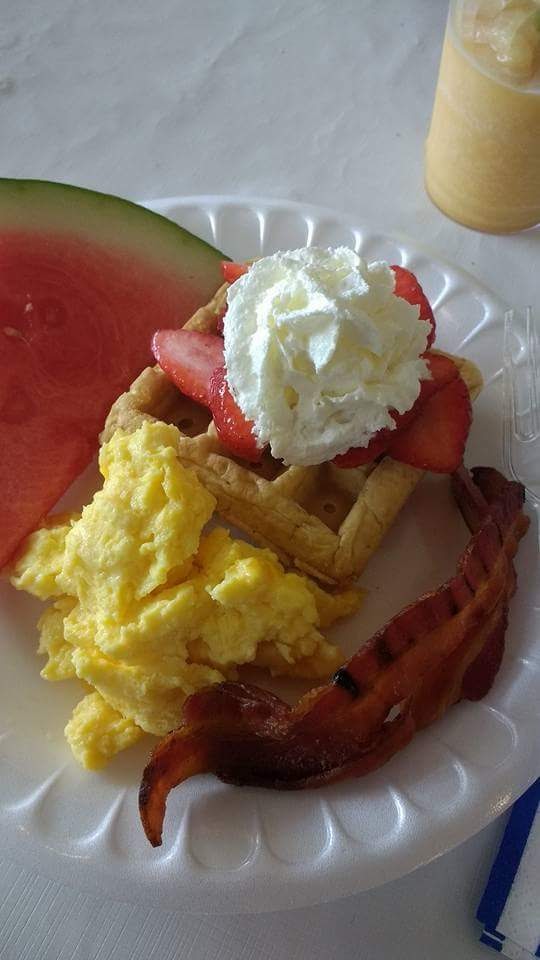 Portion Control Tips- This is my favorite.
Buy smaller plates such as the 8-inch ones. Guests may not like it, but you will. Your guests will get plenty to eat. If they have to come back for seconds they can, but most will not. You are doing them a portion control favor.
Buy only the utensils you will use. If you only need forks, just buy forks.
Don't buy the biggest cups. If you use a bigger size cup you will run out of drinks quicker and many don't drink all they take. Buy a 7 to 9-ounce cup and that will be plenty. Once again, they can come back for more.
Make sure serving spoons are adequate but not too large, or you will run out of food quicker than planned.
Fruit salad vs fruit- this is my take on it. If you make a fruit salad, you will spend a lot of time cutting fruit and need to buy a variety of fruit. This is a last minute job and you may ask, did we cut enough? People tend to take more fruit salad then if you give them fruit to eat. If you do fruit salad watch your spoon size. If its too large, your servings will go fast.
I love buying a watermelon from Costco and cutting them into small wedges. A slice is a 3×4 triangle at the largest size. You can get 70-90 servings out of a very large watermelon from Costco if you cut the wedges small. Do this the night before and place in zip locks. If you don't have frig room, use a cooler to store. You know exactly how many servings you have. Plan for seconds, but most won't come back.
Drinks– If you want convenience and portion control then buy bottled water and canned or bottled drinks, one per person. Refrigerate and serve in a cooler with ice. If its cost, then I recommend the pitcher packets of true lemonade or cherry limeade. Serve out of the glass drink containers. One water container, one lemonade, and coffee.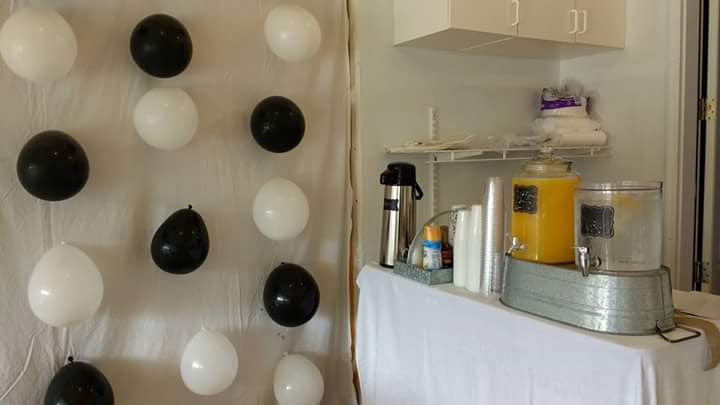 Serving Help
Ask your friends with graduates to help you. I had two of my friends come and help with food. I repaid them back by helping them the next year.
Their job at the party is to refill drink and coffee containers, food or anything that comes up. This allows you to chat with relatives and guests.
I hope I inspired you to get your planning done for your next grad party. Happy Graduation Season.
Any great ideas you have for a grad party?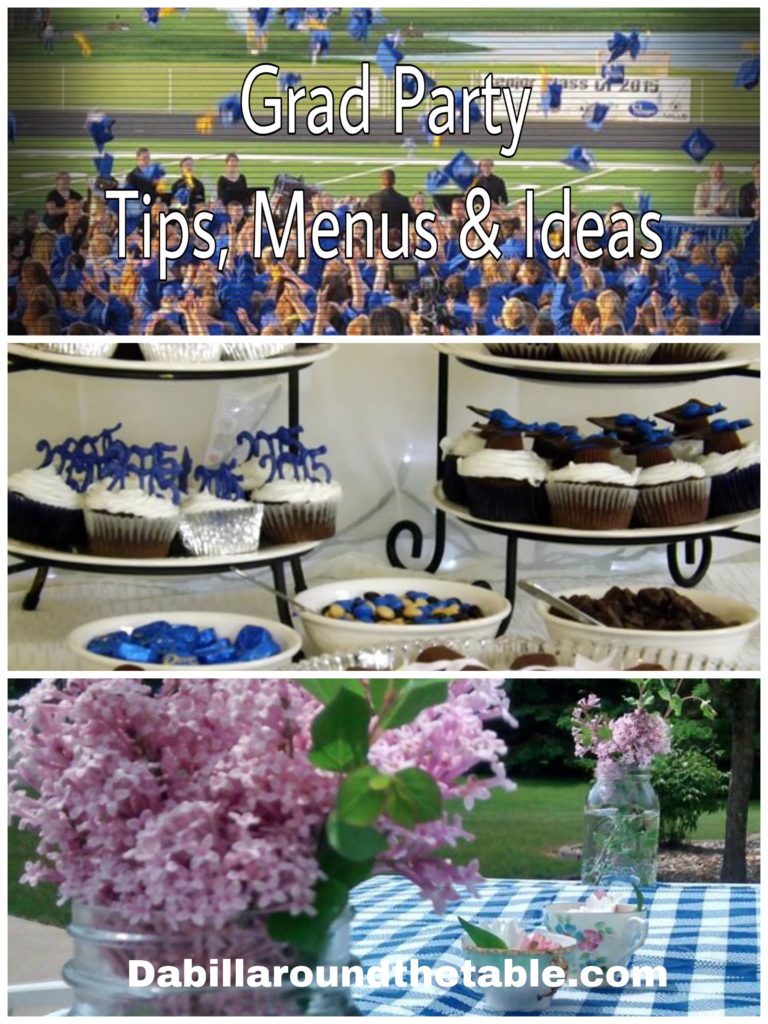 If you don't want to miss a blog post on dabillaroundthetable.com then sign up for a monthly newsletter. Post links and extras such as recipes and tips in each newletter. Sign up on the sidebar or bottom.
Please follow and like us: