I was newly married and I opened up my birthday present from my husband and it was an Immersion Blender. I didn't ask for it and thought it was kind of odd for a birthday gift. My husband's heart was in the right place. I wasn't convinced this was my thing. Years down the road, the Immersion Blender is one of my favorite kitchen tools with plenty of uses. Let me count the ways and share them with you.
We still chuckle about the Immersion Blender gift.  It is a great gift for a wedding shower or birthday gift, but only if they ask for it.   One thing I can tell you is the longer you own one the more uses it will show you.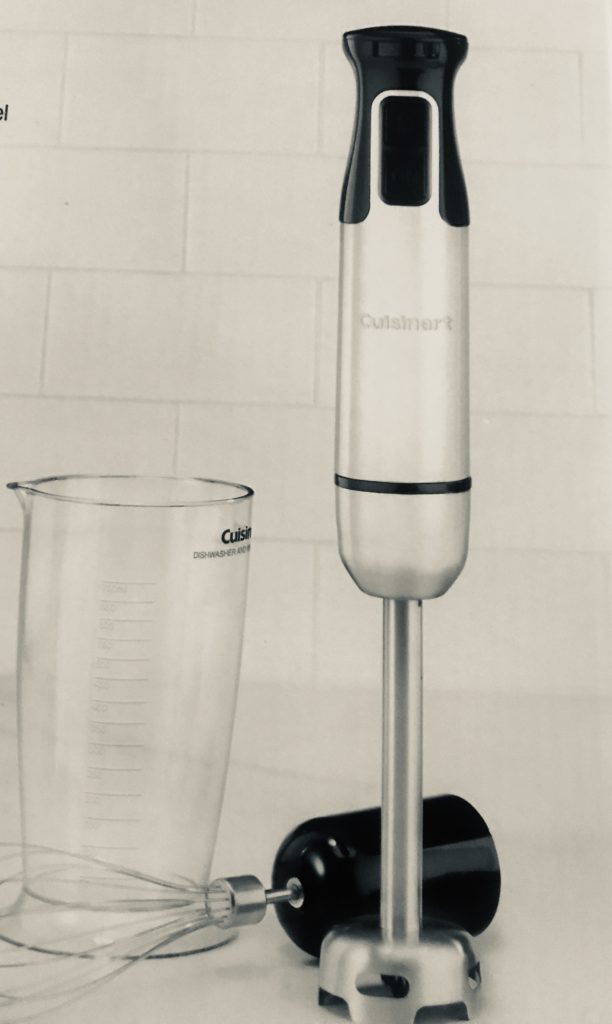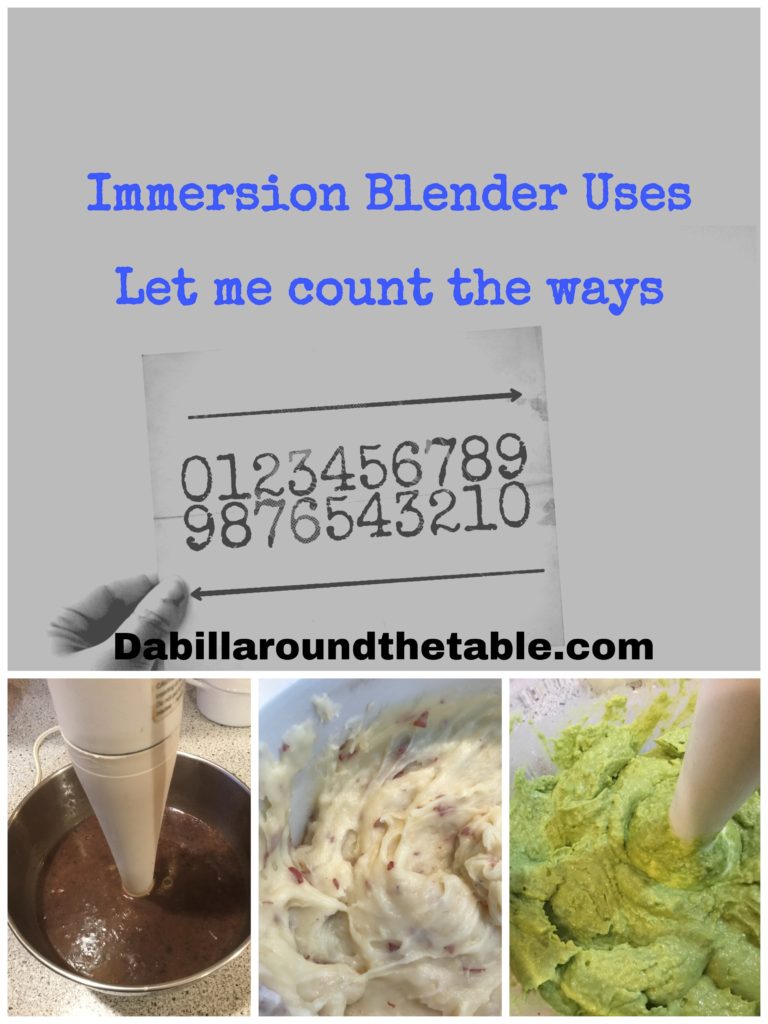 Immersion Blender Uses:
Blend frozen tomatoes and use in recipes that call for a can of tomatoes. My kids don't like tomato chunks so blending up the tomatoes works great.   See love for Tomatoes Blog on freezing tomatoes.
 I also use my Immersion Blender when I am making strawberry Jam.   You can blend your strawberries as much or little as you want for your Jam making.
Homemade Pancakes are blended well when I use my Immersion blender. I like to put bananas and oatmeal in my pancakes and the immersion blender blends everything up nicely.   Recipe at bottom.
Crepe batter blends up nicely with an immersion blender.   It blends better than a hand wire whip.
I would not even think about making Guacamole without an Immersion Blender.   The onions and cilantro blend up so nicely, melding all the flavors.  I have two recipes for Guacamole.  If I have cilantro, I make the recipe below. If I want a little kick, I make the guacamole recipe which is in the Fantasy football blog.
Making hummus or blending any beans works well.   Makes for a smoother hummus.
When a recipe tells you to blend up a few cups of the soup to thicken it, the immersion blender is it.   Take out 2-3 cups of the soup and blend away and add back to the soup.   The black bean soup recipe I posted in More soups on uses this method.
A few mornings a week I make a shake with- protein powder, banana, and milk.  I put the ingredients in a tall and wide cup and blend.  It is fast and is less messy than my Vitamix.  I can wash in the sink or the dishwasher.
I make my own liquid laundry detergent. I use the Immersion Blender when trying to blend up the congealed mixture before adding water and putting in jugs. I actually enjoy the fun of breaking up the gelatin mixture. Dugger soap recipe.
If your Immersion blender comes with a whipping attachment you can whip cream up in a pinch. I just used it last month to make whip cream for my crepes.  
The blender is also nice to make dips and blend cream cheese and sour cream together.
Mashed Potatoes are my new favorite to make with the Immersion Blender and Crockpot. I cut my potatoes, and place in water in the crockpot and cook 3 to 3.5 hours on high. When the potatoes are soft I drain the water, and add butter and or sour cream and mash with the Immersion Blender. Then turn crockpot to warm and mashed potatoes are ready whenever the rest of the meal is ready. No boil overs and dirty dishes.
If you are on the edge of buying an Immersion Blender or have one and don't use one, I hope I inspired you to get it out and use it. Better yet, ask for it for your next gift. My Immersion Blender is in use multiple times per week and I love it now!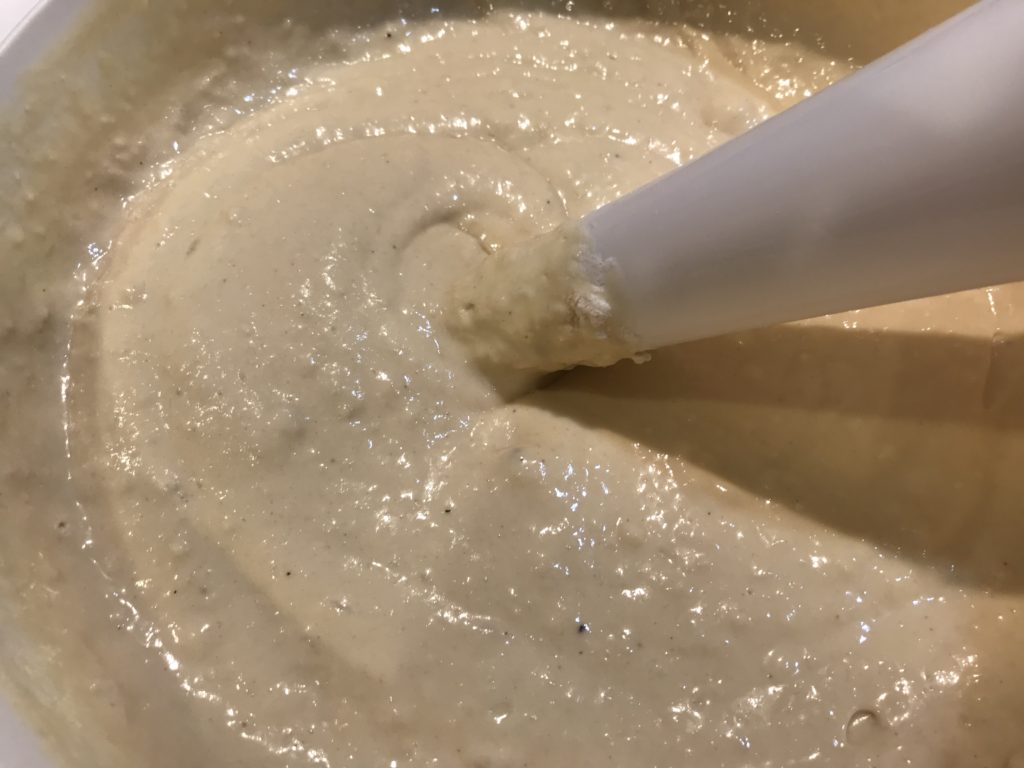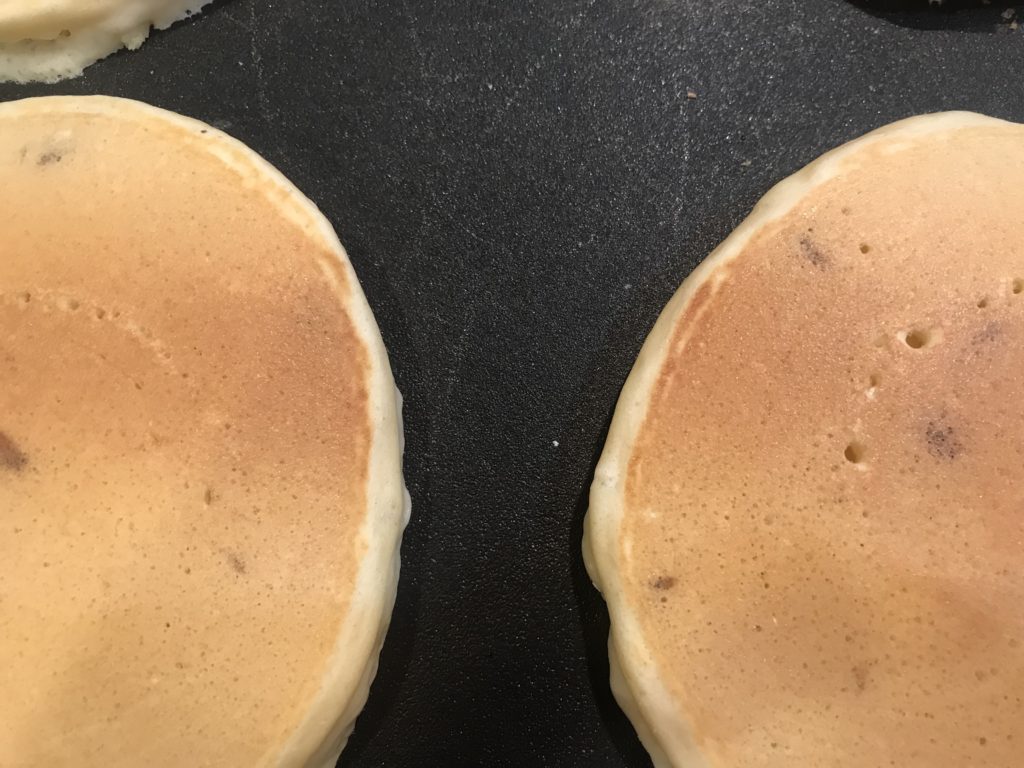 Blueberry Lemon Pancakes
2 cups Flour
1 cup Quick Oatmeal
1 tsp Baking Soda
2 tsp Baking Powder
Pinch of Salt
1 TBSP Maple Syrup
1 Banana
1 tsp vanilla
1/4 cup melted butter or oil
4 eggs
2 3/4 cups Buttermilk
2 tsp Zested Lemon Peel
5-8 blueberries per pancake
Stir the dry ingredients together. Add liquid ingredients and blend with the Immersion Blender. Ladle one scoop of batter onto griddle and add 5-8 blueberries. When bubbly, flip over. Remove when done. Enjoy!
We enjoy without any syrups, but the taste is excellent with a blueberry syrup. If you like your batter to be less thick, add more buttermilk.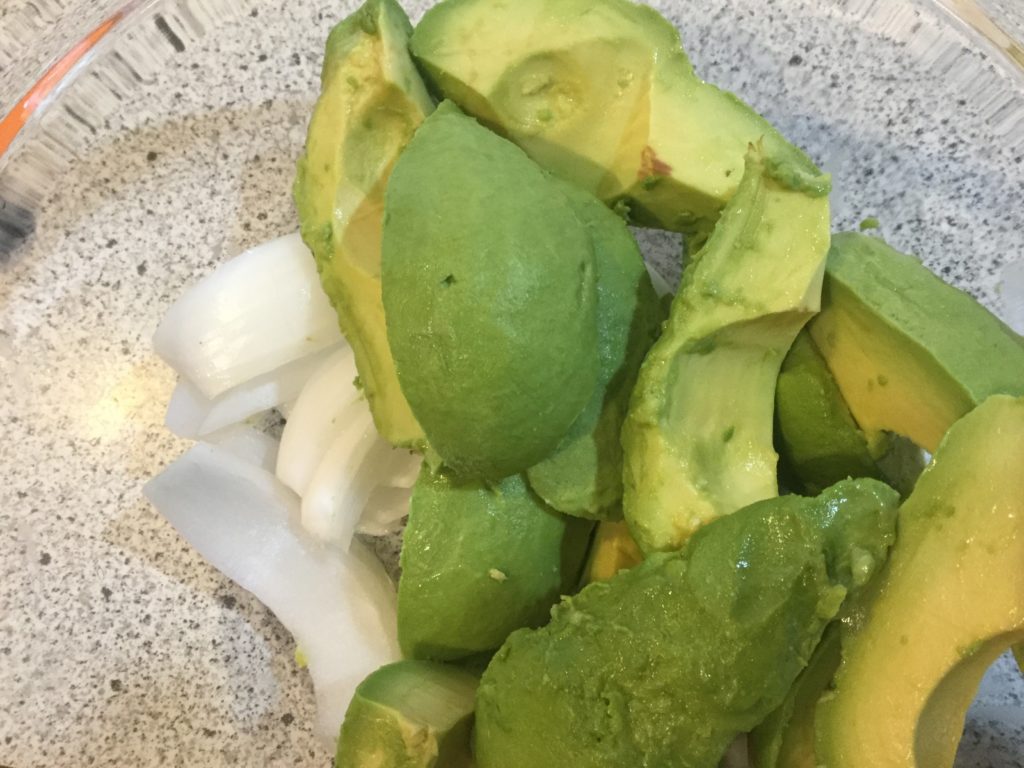 Cilantro Guacamole
3 Avocados, peeled with pits out.
1/2 Onion cut in pieces
1/2 to 1 bunch Fresh Cilantro
1 Teaspoon Minced Garlic
1 Pinch Salt
1 Tablespoon Lime Juice
Blend the above ingredients with the Immersion Blender until smooth in consistency. Store Guacamole in small container with no air on top. This will keep it the freshest if you don't use immediately.
Any ideas you have for using an Immersion Blender?
If you don't want to miss Dabillaroundthetable.com Blog Follow me with your email on the sidebar or the bottom. Extras available each month in the email.
Please follow and like us: