I gave one last hug, said "I love you" and waved good bye from the car. I did this three years ago with one daughter and then with another last year. On the ride home I was thinking of all the years I had them at home and just like that they are on their own. Until…they need money, have a problem they can't figure out or come home to live on break.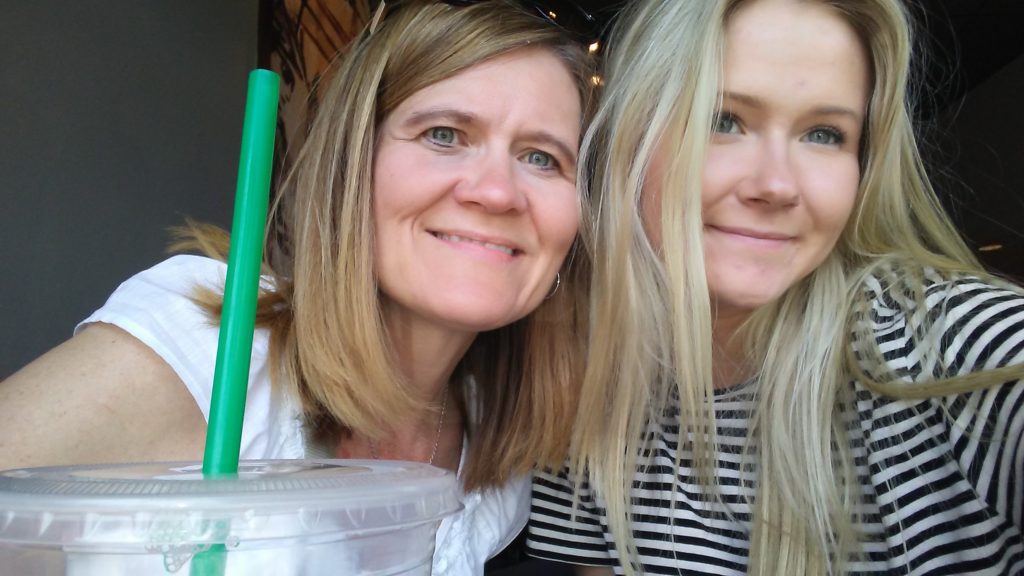 August and September are the months we need to say goodbye to our college kids. Since the college drop off has happened with two of our kids, I am now thinking "Yippy Yay"! One less person in the house to buy groceries for and coordinate schedules with. Although, I really do miss my girls we often need freedom and space from each other after summer. This fall I do have one daughter moving back home to student teach in our town. There are always changes, and every year is different.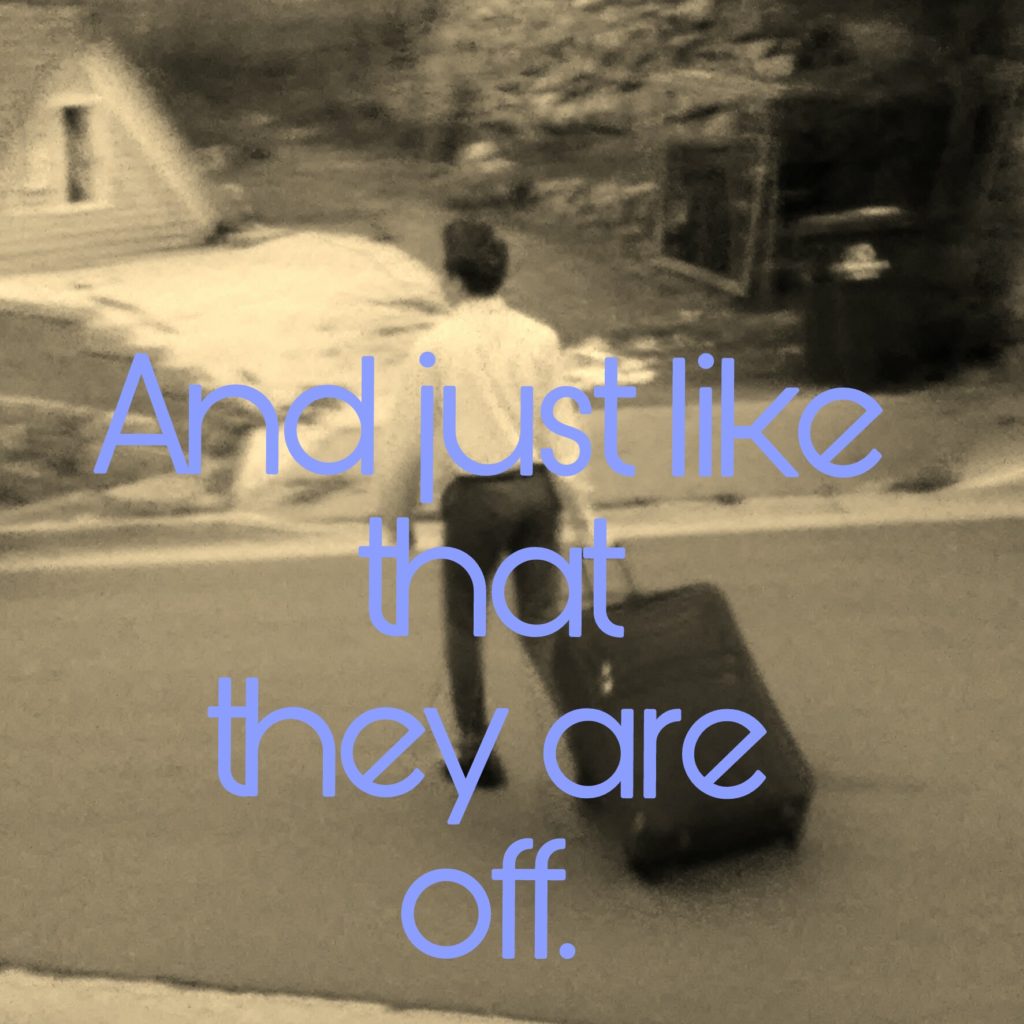 For some of you this is your first student in college or your student's first year away from home or its coming in the next few years. You may be thinking how do I handle it? Here are some ideas and tips to help you in the transition from home to college.
The first tip for any college student is to make sure your shopping is completed early and not delayed until the last minute. What will they need in the dorm, or for my daughter, her apartment? My daughter was so excited for school last year she made a YouTube vlog on what she was bringing to college. Here is the vlog link. I will provide a list of recommended items to buy and bring to college at end of this blog and the move in Vlog link.
Have your student pack the vehicle with all their supplies the night before leaving. They will realize how much they are bringing and may remember something they forgot.
When I moved to college I had to unpack by myself as well as for the return home. I laugh now, because my dad would help by carrying the pillows and then sit by the pick up and tell me, "I have bad knees, I'll make sure no one steals anything". I carried my stuff to my room. Every year, I took less and less stuff after figuring out what was truly necessary and what was not.
Pray for your student the night before you leave or in the morning. This will calm nerves and let them know you will be praying for them. The night before our daughter left last year, she had a meltdown about going to college. We said she could unpack and go to college in our town, but that definitely wasn't the choice she wanted to make. Keep in mind they are emotional too and need to process all the changes related to moving away from home.
On move in day you may find a group at the college that will help move your stuff. If you can bring brother, mom and dad, then you will get done in no time. Dads and brothers are good when rearranging beds and getting techy stuff set up.
Plan on a trip to the store in the college town to get the items you forgot or didn't anticipate. It's the last shopping trip together and you can then plan on eating a quick meal together on campus or out at a restaurant before you say goodbye.
Tell your student to text you or call you at least once a week to confirm they are alive or doing okay. One of my daughters barely calls and hates to text, so I know she is alive when she is on social media or I text and ask if she is alive or how she is doing. I usually get the answer, "good" to all my questions.
They will come home in 1-6 weeks to get more stuff or eat your home cooked meals if in driving distance. My girls had no car, but finding a ride wasn't too hard. Give them money to help pay for gas on their way home.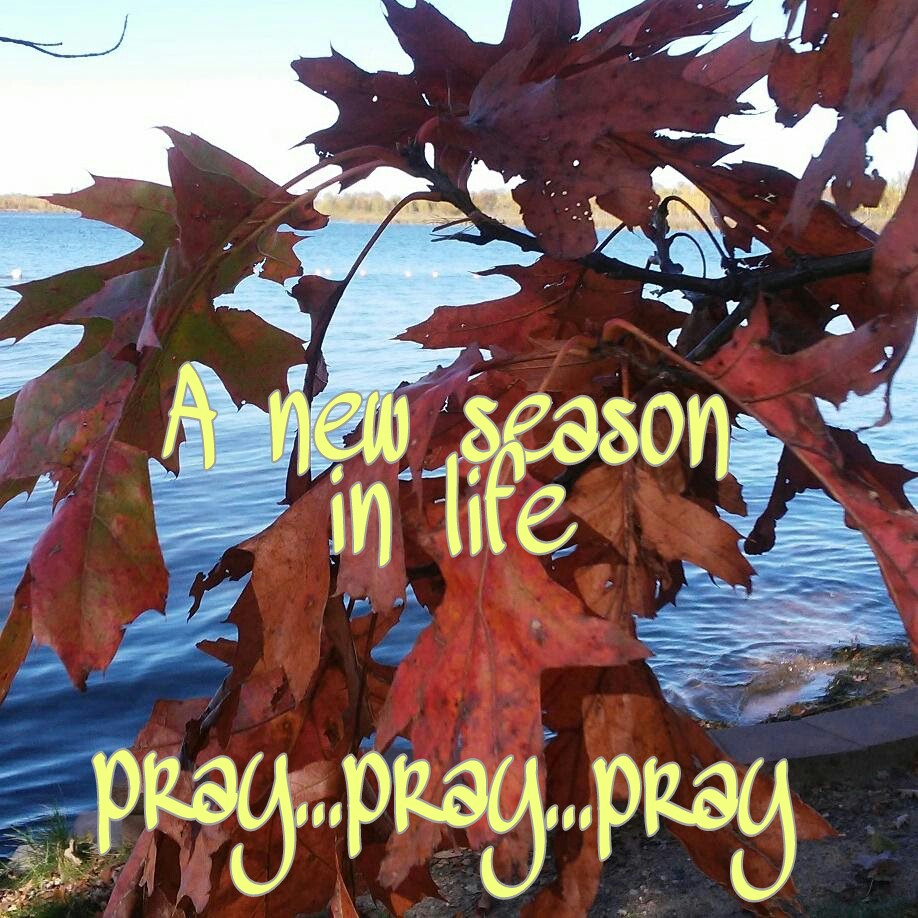 Tips for Mom and Dad
Leave them alone, let them make their own decisions and give them advice when they ask for it.
Pray, pray, pray and ask for prayer requests.
Enjoy your freedom because they will be home at Thanksgiving, Christmas, Easter, Spring break and summer – unless they go to school more than driving distance.
Figure out financial bills and who will pay them if you are helping your student through school. We have access to our kids' online checking accounts, so we can transfer money and help pay expenses.
Time flies by and you will miss them, but it's kind of mental freedom for you since you don't need to think about them every hour of the day.
Plan to visit them 6-8 weeks from the start of school and take them out to eat. If they live far away, maybe you can visit them at least one time during their college year.
Make their favorite food when they come home. They will compliment and thank you for your cooking. After being away from home, they now like my food.
Send a text of encouragement or bible verse each week. Tell them you are praying for them.
Encourage them to find a small group/bible study or church so they can connect with other students and stay grounded.
Encourage them to find a small job on campus for 4-8 hours a week to help with their resume, earn some extra cash and keep them on a schedule.
Send them a box of snacks via Amazon Pantry around midterms or finals. They will love it.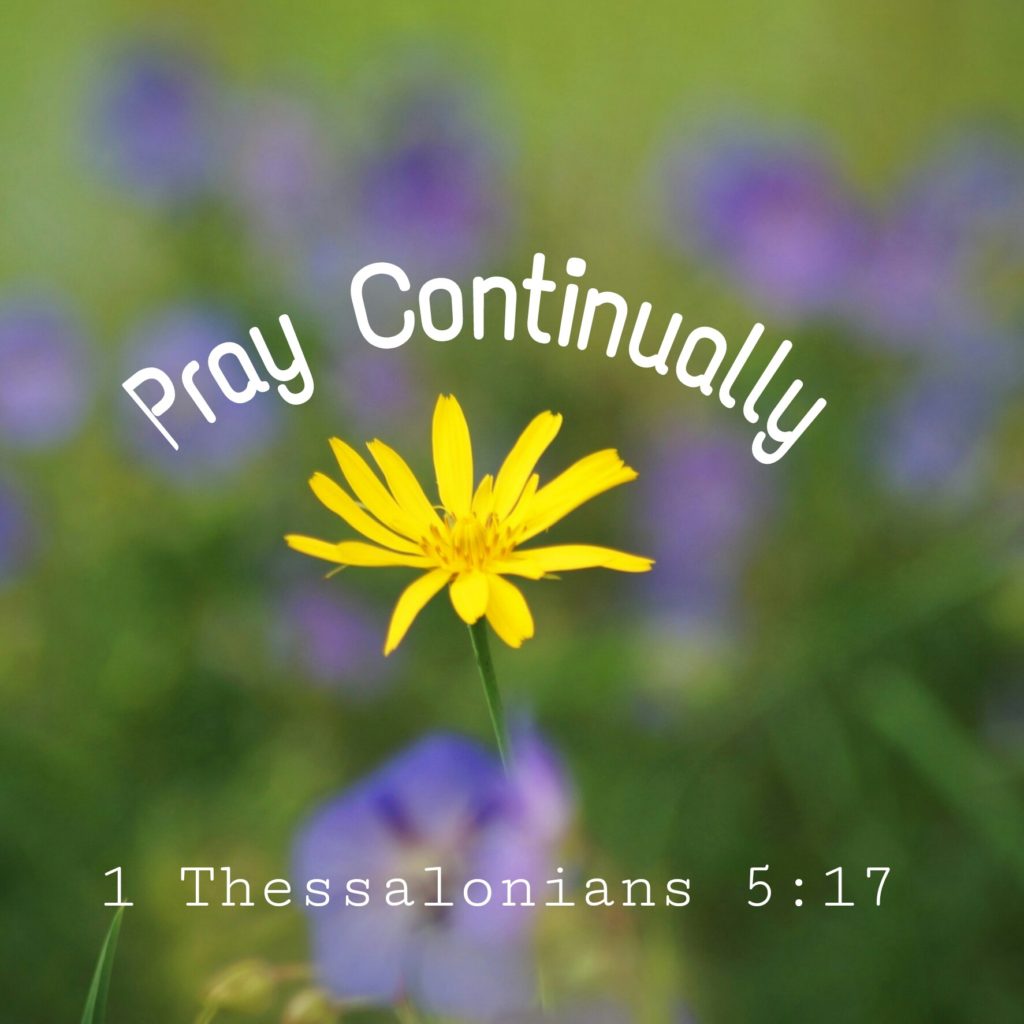 Here is a quick list of items to bring to school and shop for: refrigerator, snacks, vitamins/medicines, enough personal hygiene until the next break, school supplies, kleenex, garbage bags, 3M command hooks in a variety of sizes, towels and washcloths, bedding to fit XL twin and a cushy mattress cover, mattress pad and pillows.
You will also need rugs, clothing, comfortable fold up chair, water bottles, cups, Keurig or tea kettle for hot water, tea or coffee, laundry supplies and bag, a large plastic bin to store extra supplies, extension cords/surge protector, wifi modem, and a fan. Get a container to put your bathroom supplies in if you don't have a bathroom in your room.
Bring only part of your clothing and during breaks return out of season clothes for the next season. Girls will also think about colors and decorations. Make it simple and buy a fabric tapestry from amazon. My daughter loved her tapestry and put it in her room at home this summer.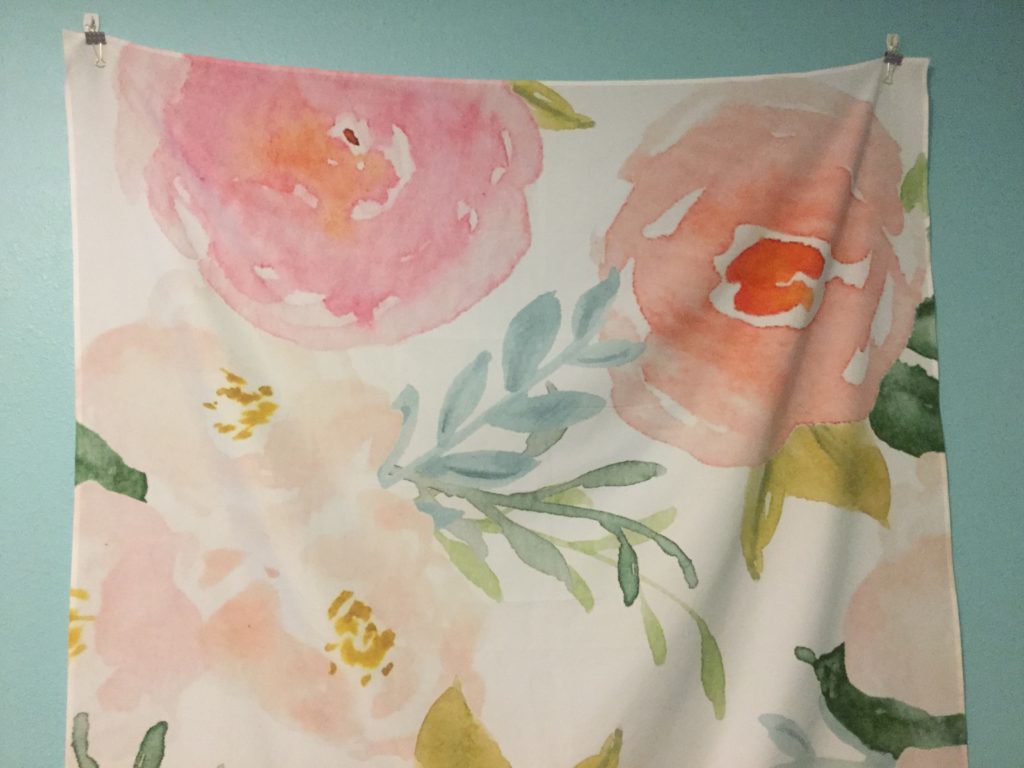 If moving into an apartment, figure out who brings what for furniture and home goods. Shop all summer for pots and pans, kitchen goods, dishes, vacuum, and furniture at garage sales. My husband still talks about the 10 cent hand mixer he bought at a garage sale during college. We used it for the first ten years of our marriage until it finally broke. Remember to buy Kleenex, paper towels, dish and hand soap, garbage bags, toilet paper, cleaning supplies, dish cloths/towels and food.
Bonus for you: Here is a link to the actual Dorm move in. Vlog link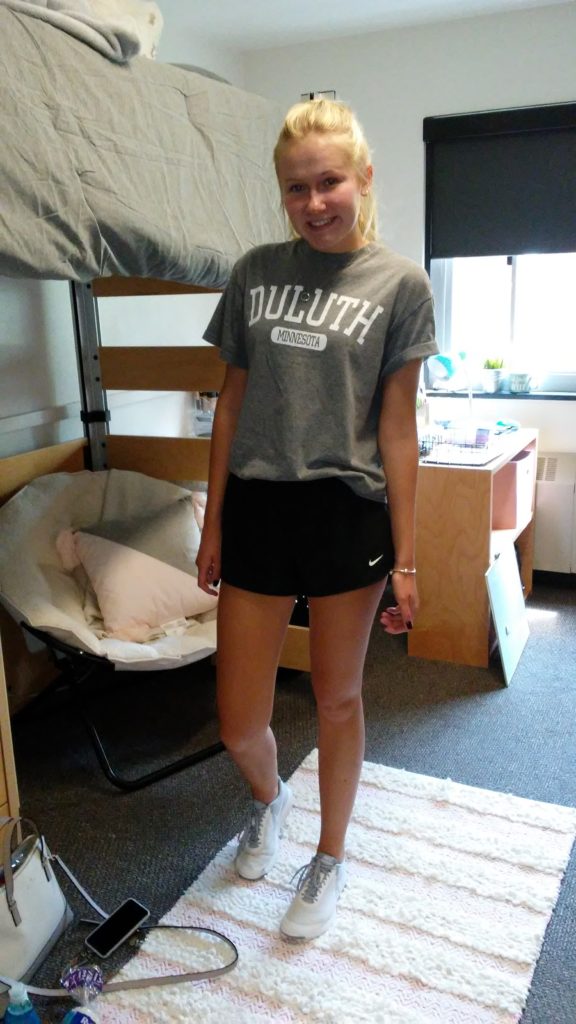 If you have any tips or ides for the college drop off, please comment.