Over the years I have slowly acquired a few true homemade seasonings, dips, and dressings. These are the ones- with great taste and appeal for the whole family. I am sharing my go-to homemade seasoning recipes and more as we gather around my table.
Homemade Taco Seasoning
Taco seasoning is one item many people buy a package of at the grocery store and add to their tacos or any Mexican dish. If you look at the label, you may not consider buying them anymore. One package of taco seasoning has a range of 250-500 mg of sodium in it. The 250 mg is for lower sodium mixes.
This recipe I am sharing with you has as much sodium as you add. I only put in ½ tsp or less for the whole recipe which can be used many times. The spices are what give it flavor and jazz. I make around ¾ cup of it at a time and usually have to make it twice a year.
Keep in mind there is no cornstarch thickener in this taco seasoning. You will add 2 TBSP of the spice mix and 1/4 cup of water to your meat just to moisten it up. I make a large batch and store it in a glass jar with a cover and use it when a recipe calls for taco seasoning. This would include, tacos, nachos, taco pizza, Mexican rice, and taco soup.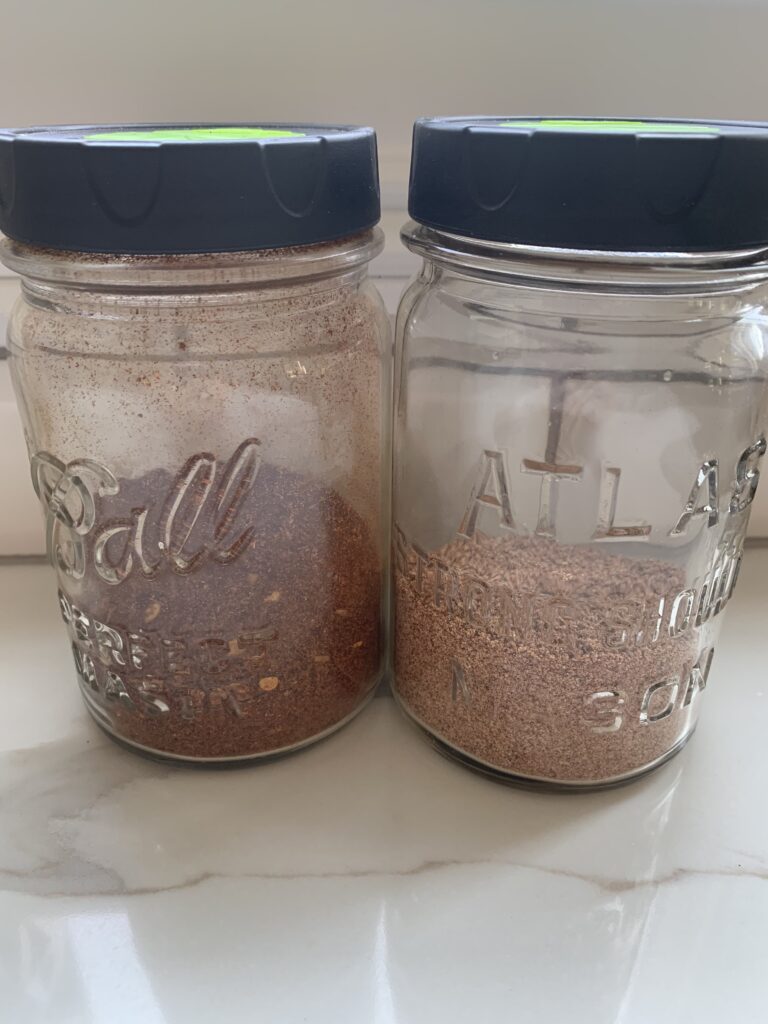 Taco Seasoning Recipe
½ tsp garlic powder
6 TBSP chili powder
1 ½ tsp onion powder
1 tsp crushed red pepper flakes- reduce if too much.
1 ½ tsp dried oregano
3 tsp paprika
3 TBSP cumin
½ to 2 tsp sea salt- you determine sodium
2 tsp black ground pepper
Mix- store in an air-tight container. Use 2 TBSP in the place of a taco seasoning packet.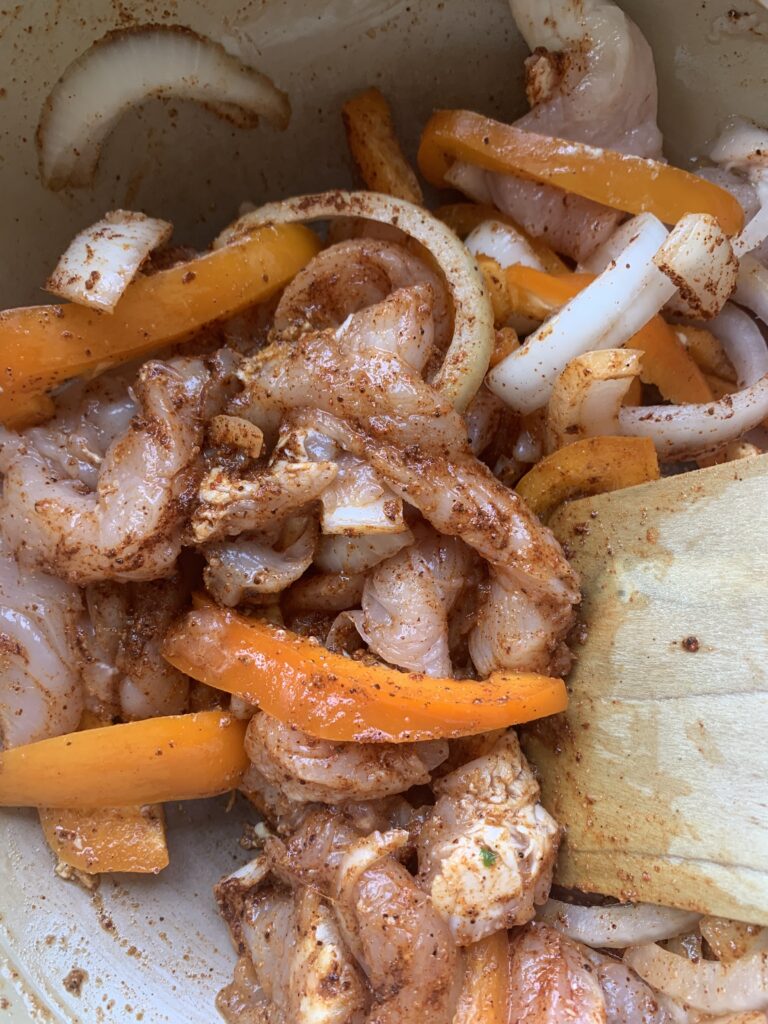 Fajita Homemade Seasoning Recipe
This one was acquired not long ago, but I enjoy the flavors, convenience, and lower sodium it brings to my fajitas. Fajitas have a different seasoning taste than taco seasoning that you can make your own. This time I included the cornstarch which thickens it. You can leave it out. Make a large batch or a small one just to try it a few times.
2 TBSP chili powder
2 TBSP cornstarch
½- 1 tsp salt
3 tsp paprika
2 tsp sugar
1 1/2 tsp onion powder
1½ tsp garlic powder
3/4 tsp cayenne pepper
1 1/2 tsp cumin
Mix and store in an air-tight container. Use 2 TBSP on your chicken when making fajitas.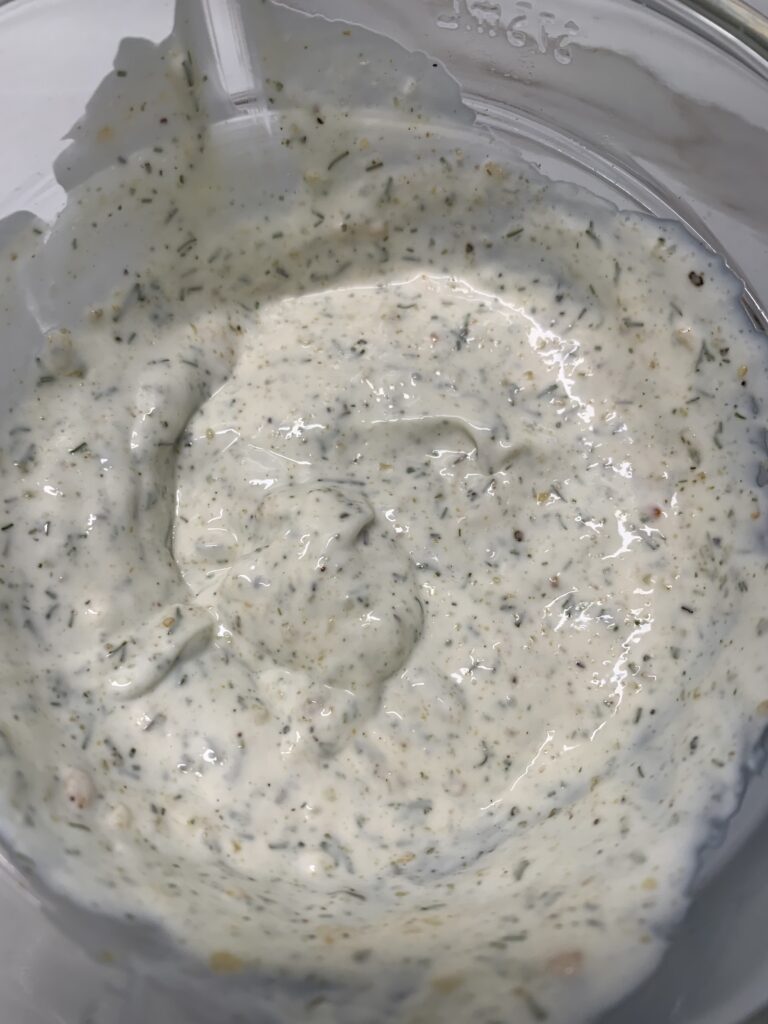 Homemade Dill Dip
The dill dip recipe that my mom made was so good. I tried to remember her ingredients and added spices by the spice drawer. What I am telling you is, if you make this and think it needs more of something add it. Let the flavors meld in the refrigerator first. I love dipping my raw veggies in this dip.
Dill Dip Recipe
½ cup mayonaise
½ cup light sour cream or plain yogurt
1 tsp onion flakes
1 tsp garlic powder
2 tsp dillweed
Pinch of sea salt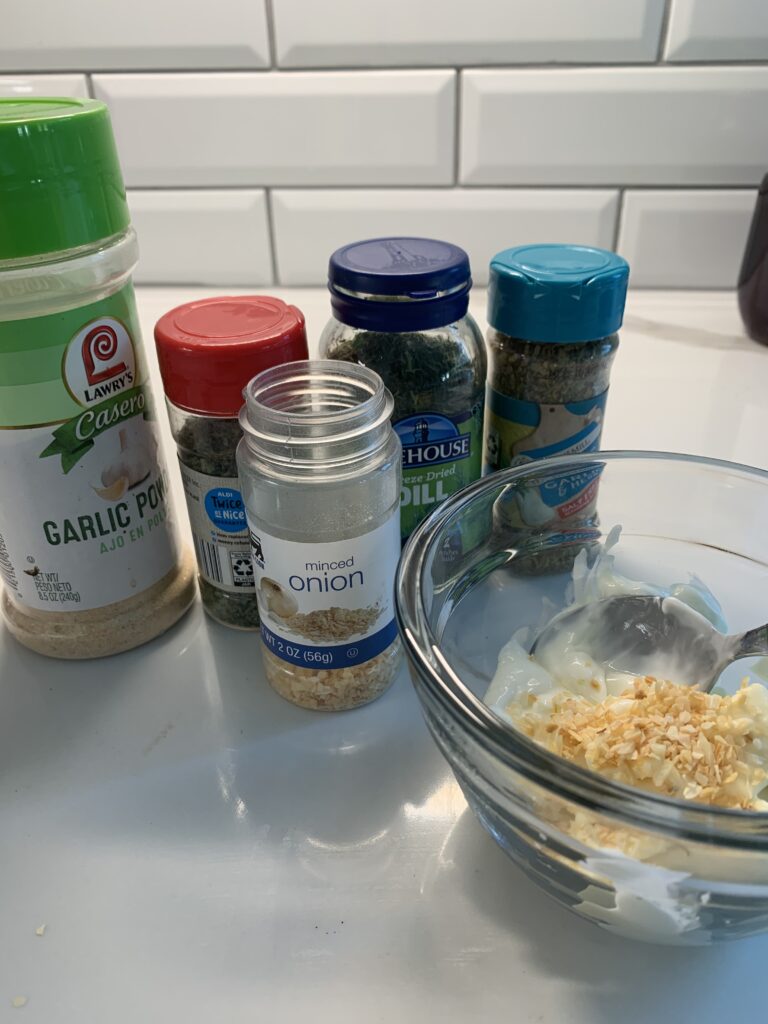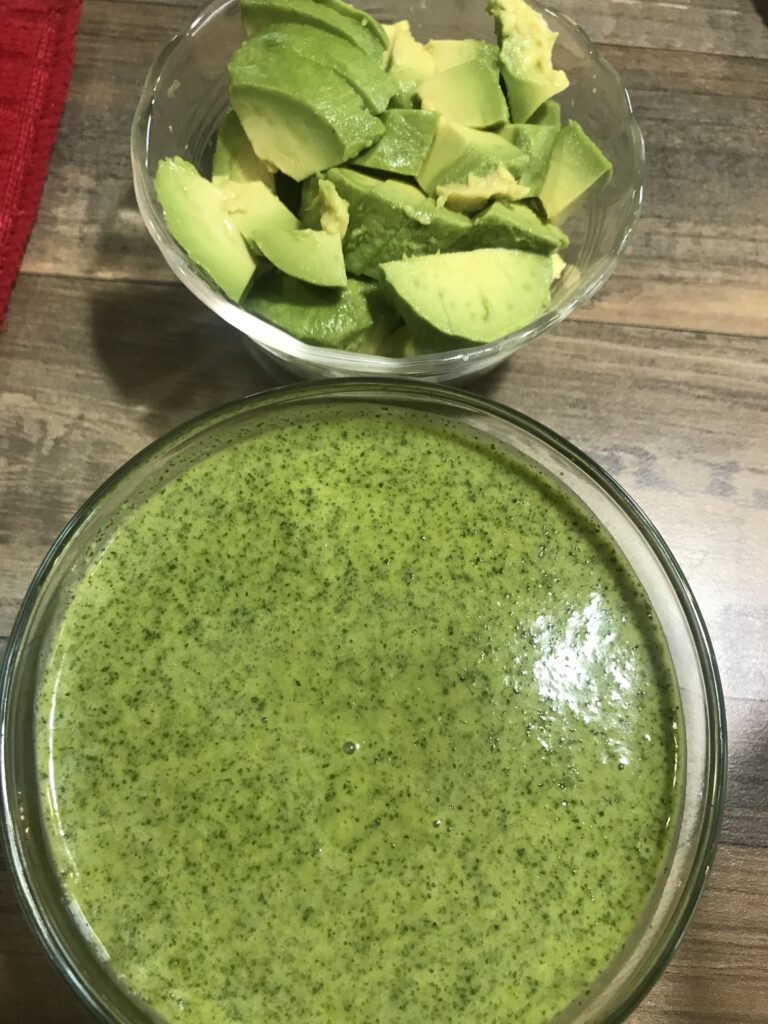 Cilantro Lime Dressing
Cilantro lime dressing is a recipe I have shared numerous times- it goes in quinoa salad and in my fish or shrimp tacos and my quinoa shrimp bowls. It is so good you can put it on a salad. Recipes in links.
1 bunch fresh cilantro
¼ cup lime juice
1/4 cup olive oil
¼ cup rice vinegar
1 tsp honey
2 tsp minced garlic
pinch of salt
Blend in a Vitamix and pour into a container to serve as a dressing. Adjust if you like more lime juice or more or less vinegar.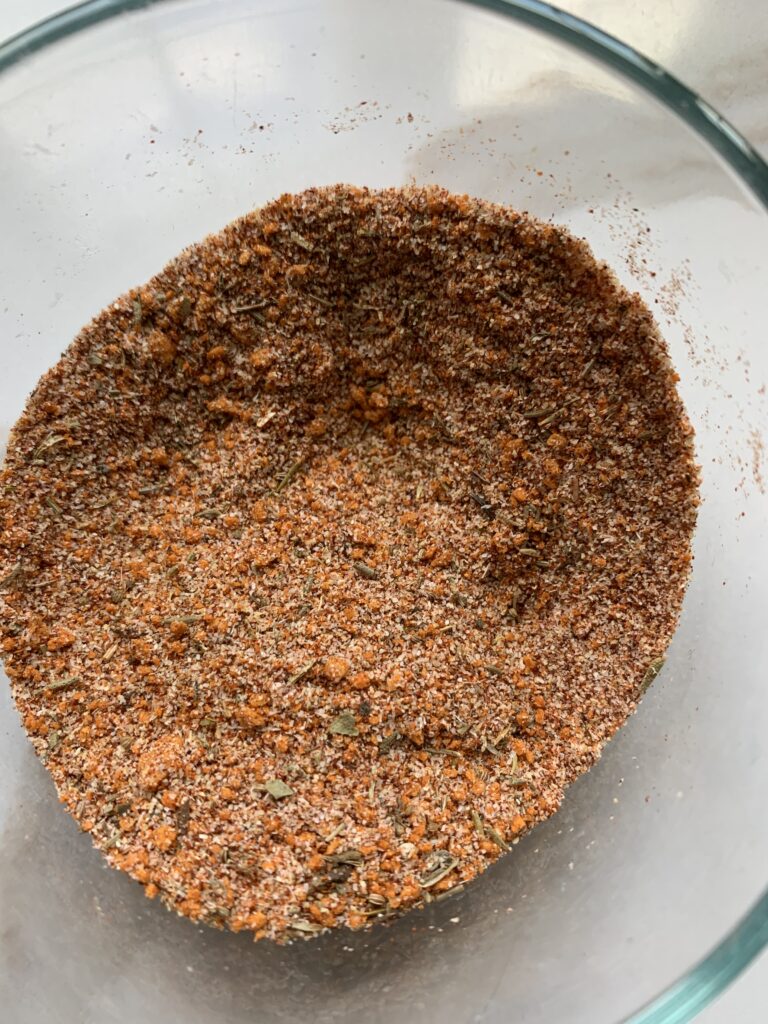 Spice Blend Homemade Seasoning
This is a recipe I just tried. I sprinkled it on a sheet pan dinner of carrots, thinly sliced potatoes, chicken tenders and baked at 400 degrees for 30 minutes. If you are not reducing your sodium/salt then sprinkle a tiny amount of sea salt on your dinner.
No Salt Spice Blend Recipe
5 tsp onion powder
2 ½ tsp garlic powder
2 ½ tsp paprika
2 ½ tsp dry mustard
1 ½ tsp crushed thyme
½ tsp black pepper
¼ tsp celery seed.
Read Labels. If it says powder- it usually is salt-free. (onion or garlic powder) Onion or garlic salt- it has sodium in it. Read the label on any seasonings.
Finally, take some time and decide to make a homemade seasoning or dips. You can make a list of the ingredients for the taco seasoning and purchase them. It will take you less than 10 minutes to make a homemade batch of taco seasoning and you are ready for taco foods in the next 6 months. Enjoy.
Are there any homemade seasonings that you make? Share in the comments.
Sign up at the bottom for Dabillaroundthetable once a month Email. The email comes with links to blogs and recipes or tips. It's like reading a magazine on faith, food, family, fun, and favorites. Please check your junk box to confirm if you don't see an email.