The prices of everything have increased including laundry detergent. It doesn't have to be that way. You can make your own for a fraction of the price and know the ingredients. Learn how to make laundry detergent and laundry tips. You will be glad you did.
It was 10 years ago when I started making my homemade laundry detergent. I started to make it because: I had a family of five, it would be less expensive, I wouldn't have to haul big jugs home from the store, and my daughter kept getting a rash from some of the detergents.
I started making the "Dugger liquid detergent" because I have always preferred liquid over powder detergent. They have compartments in your washing machine for the liquids so why not? Plus, I could use it in a High-Efficiency machine with no problem.
The Cost and Supplies
Keep in mind since I started making this the prices of the supplies have increased. I used to make a batch for $3 to $5 but now I'd have to say the cost has more than doubled.
You may decide to make half a batch to try it and that's ok.  I made half a batch and later wish I would have made the whole batch because it would have lasted me longer without making more of it. It doesn't take that much time. It just takes 20 minutes one day and 20 minutes the next day.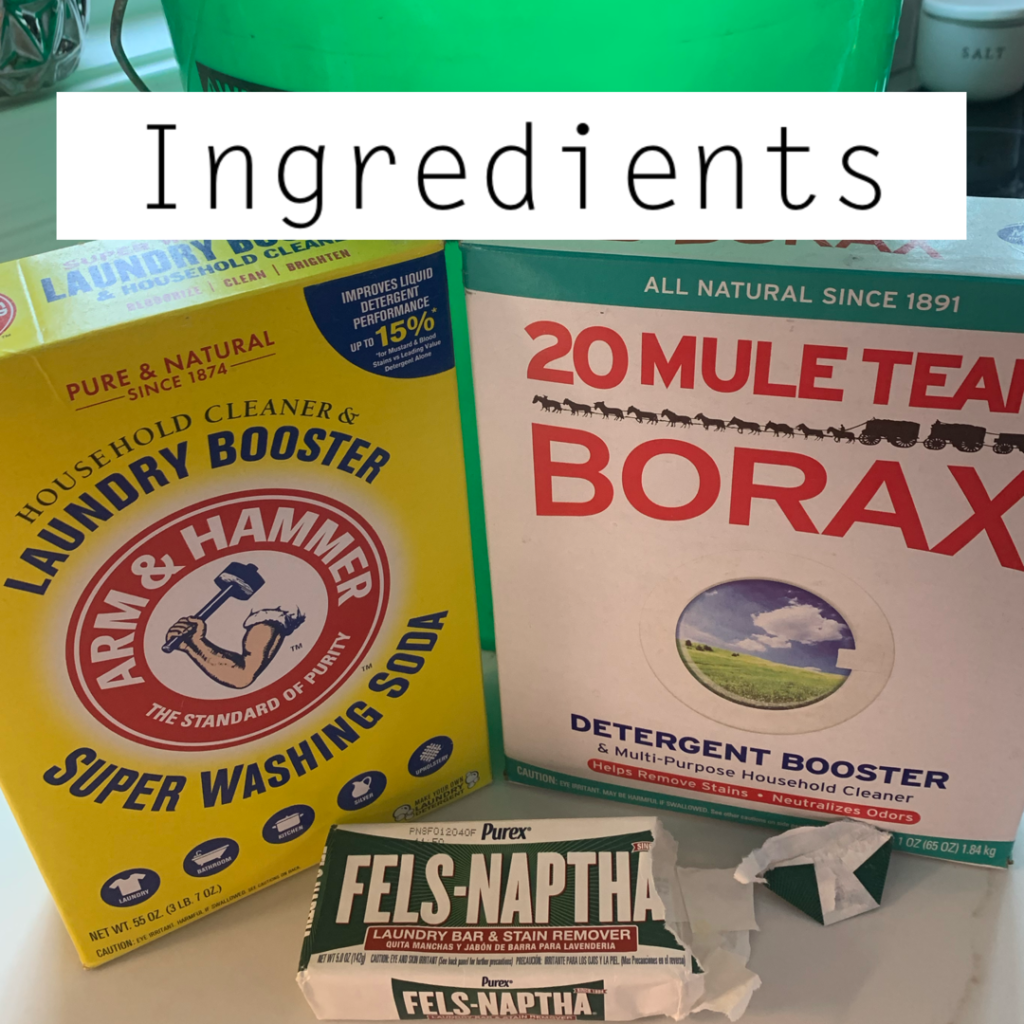 You Will Need to Buy
Fels Naptha is $4 to $5 for each bar for the 9 gallons you make. This will be the main cost each time you make it.
A box of Borax– will last many batches.
A box of super-washing soda– will last many batches.
Essential oil- lavender, or tea tree oil- will last many batches.
The boxes of borax and washing soda will last for many, many batches of detergent since you are only using ½ to 1 cup out of each box for 9 gallons. I have not tried these- but some have used kirks natural castile soap, and octagon instead of Fels Naptha.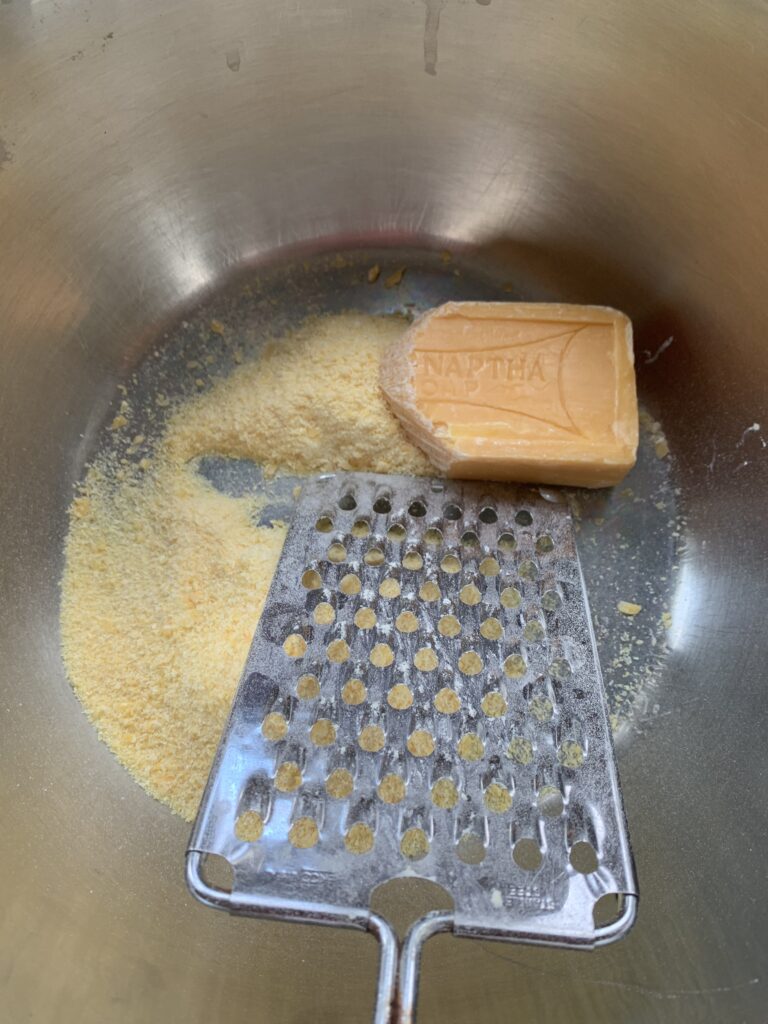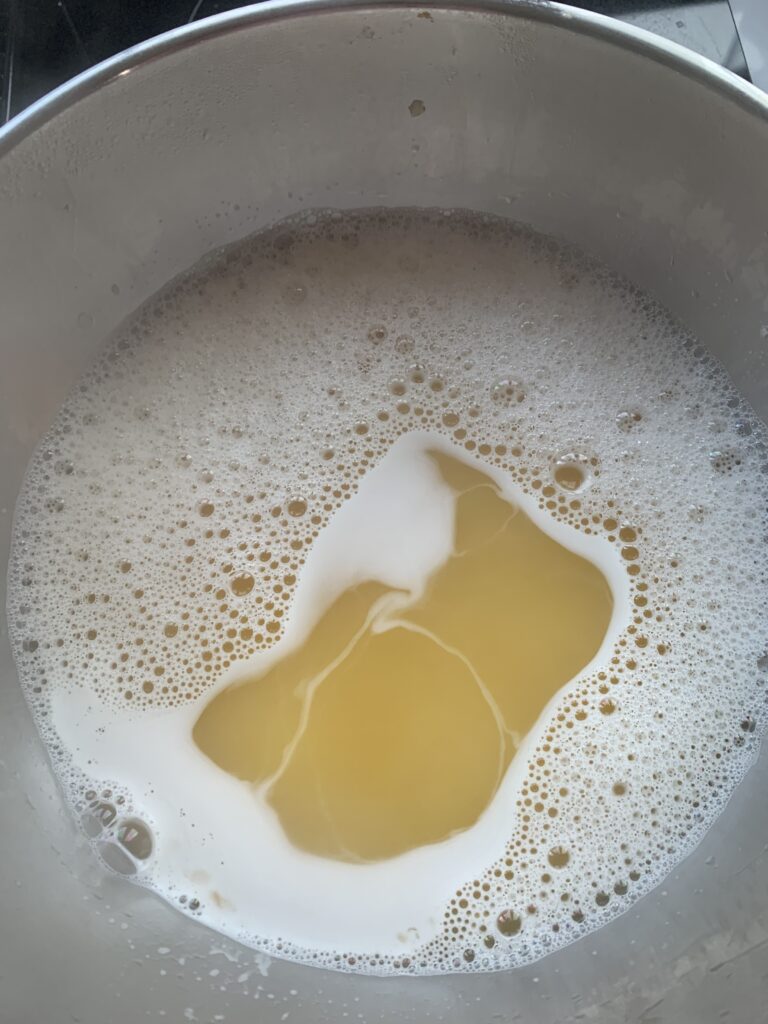 Steps- How to Make Laundry Detergent
This is a liquid laundry detergent
Grate one bar of Fels Naptha soap into a cooking pot with 4 cups of Hot water and heat until all the soap is melted into the water. 
Add the soap mixture to a 5-gallon bucket. And fill halfway with water.
Stir and add 1 cup of super washing soda and ½ cup of borax.
Stir and fill the bucket to the 4.5-gallon mark.
Let rest 24 hours
Break up the gelatinous mixture with a long spoon and an immersion blender to emulsify.
Add 8 cups of the mixture to a gallon jug ( I use cleaned vinegar jugs).
Fill the rest of the jug with water and 12 drops of essential oil and shake.
Fill all your 9 jugs until they are full.
When using shake and fill your dispenser with your liquid detergent.
This may last you 4-12 months depending on how many loads of laundry you do. I hope you give it a try because now you know how to make laundry detergent.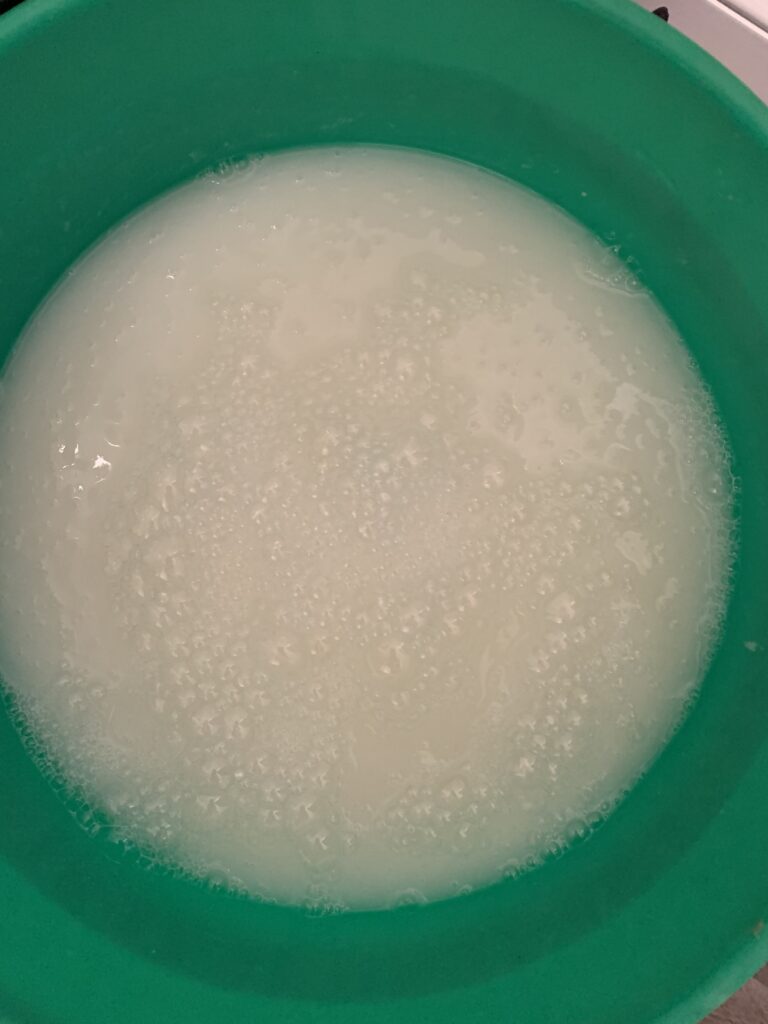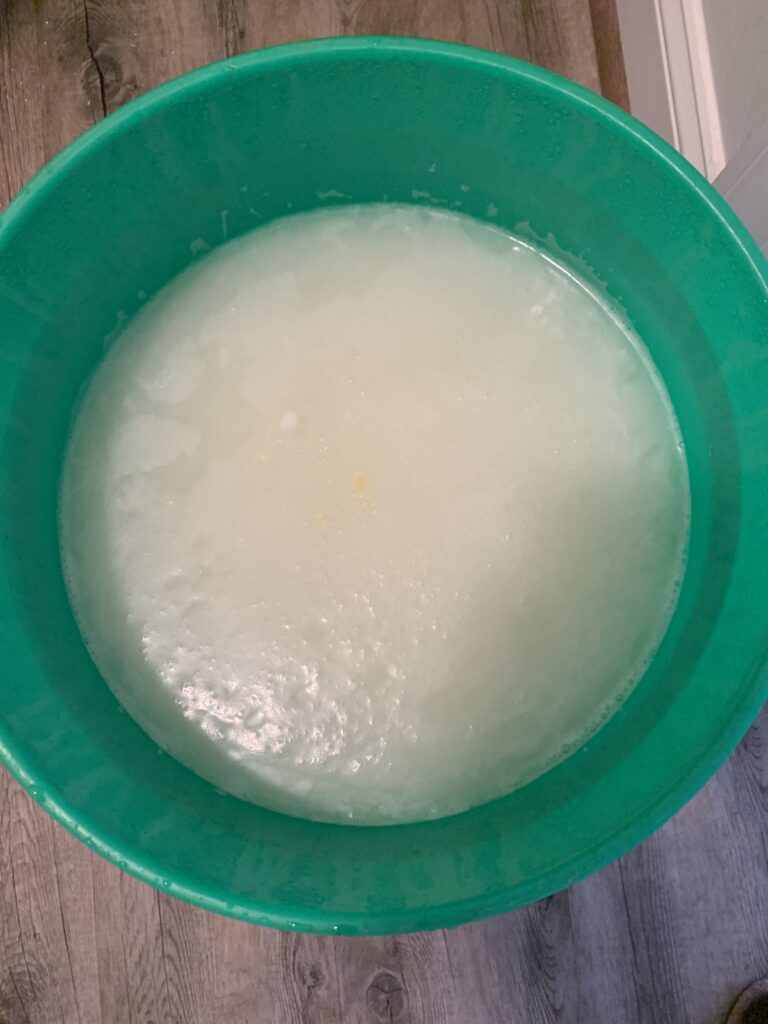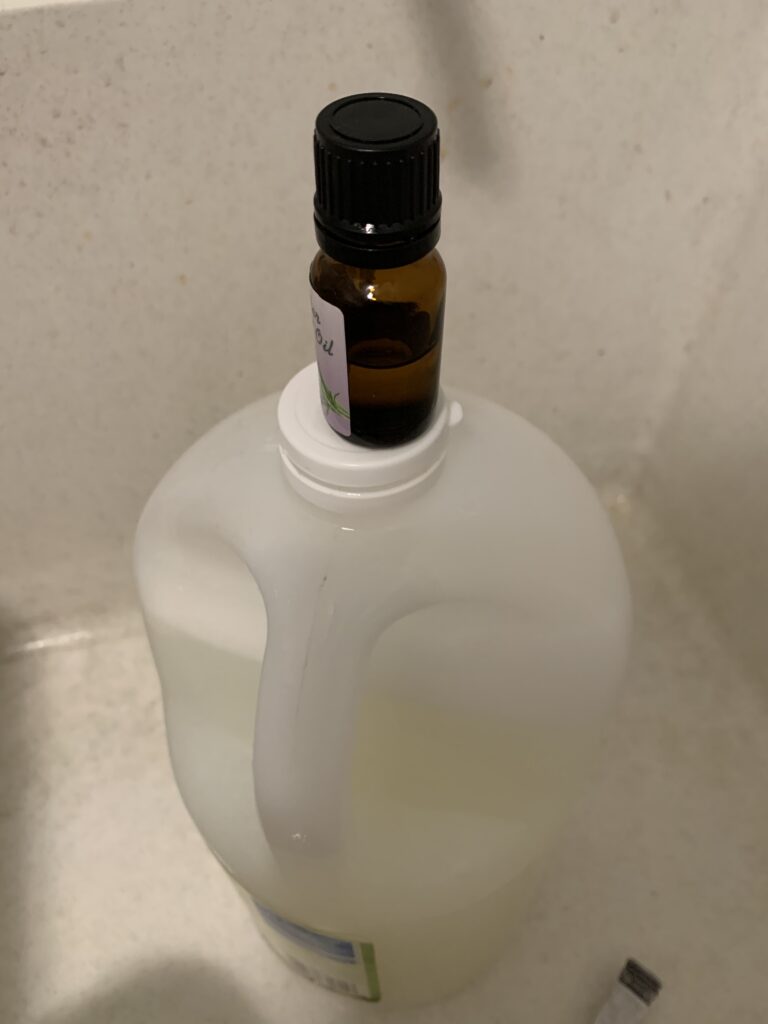 Laundry Tips
Use ¼ to ½ cup white vinegar in your rinse cycle- it softens up those towels and all the laundry. When you dry it you won't smell any vinegar.
I use a scoop of oxy clean also in my hot load, to keep my whites whiter.
Wash everything in cold water except for one load of pastels/whites in hot- it's excellent for sanitizing.   
Use dryer balls wool or the hard ones to help get rid of any static in the dryer.
You can get stains off with baking soda, vinegar, peroxide, or oxy clean (blood), and the bar of Fels Naptha for grass stains. Oils come off with Fels Naptha or dawn dish soap.
If your washer is in the basement, set a timer on your phone to remind you to move your clothes to the dryer.
Put your socks or undergarments in a mesh bag if you keep losing them. I enjoy the matching game!
Fold directly from the dryer if possible into a basket for each person. Bring the basket of clothes to the room or have your kids pick them up and put them away.  "I am not the complete laundry fairy".
If making things from scratch or How to is your thing, see these how-to blogs.
How to Buy Healthy Food at the Grocery Store
How to meet your neighbors with Gatherings and Activities