March is National Nutrition Month and a great way to get it started is to ask my coworkers who are also Dietitians, "What five foods they would each recommend, and why?"  We each could list many more than five but I stopped them.  I hope we inspire you to healthy eating all year long and enjoy the foods recommended by Dietitians.
If you have an allergy or a food intolerance then we get it. Don't take our recommendations and eat the foods that your body can handle. Our bodies need a variety of foods and nutrients to keep them at their optimum condition.
My tip-   Look at how much of a food you eat and how often you eat it. Some foods deserve to be eaten more often than others.   Other foods may only need to be eaten in smaller amounts.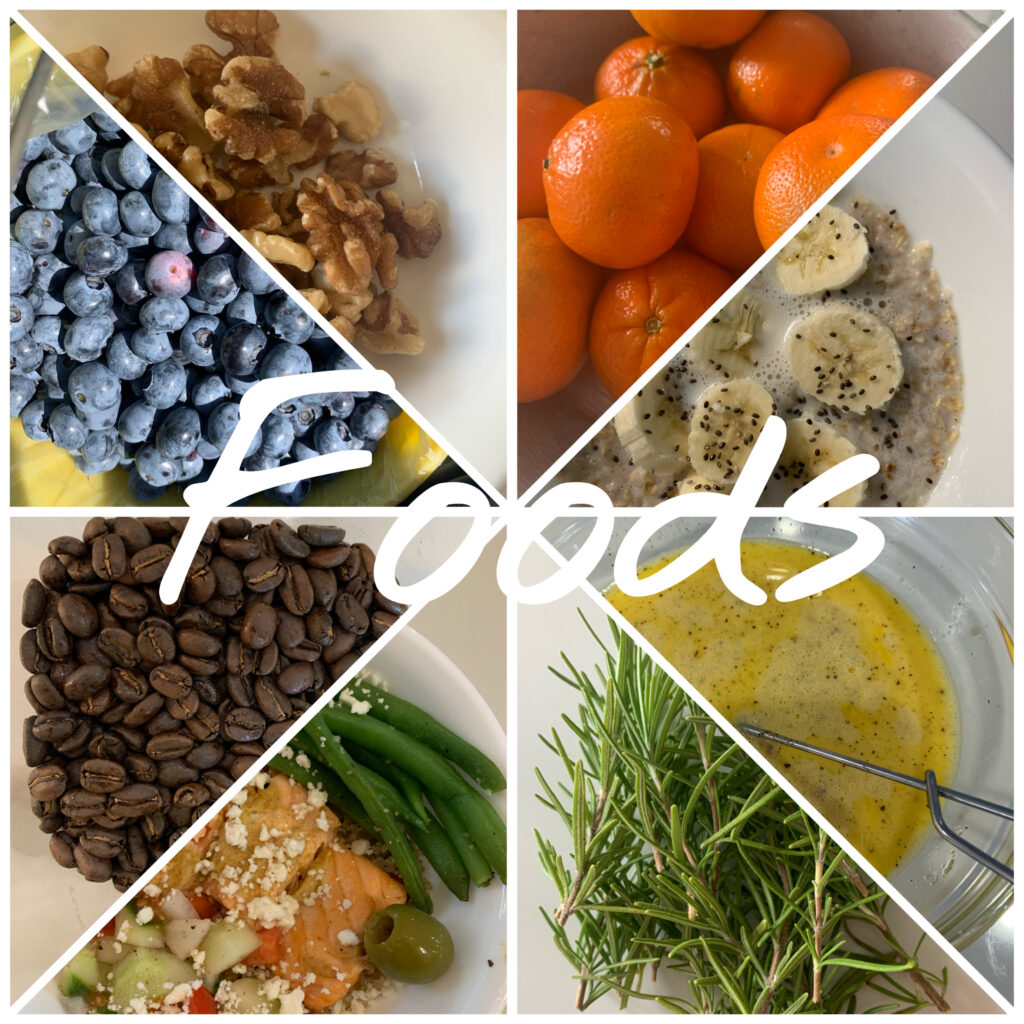 5 Foods Recommended by Dietitians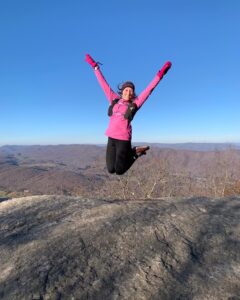 Keya –
Bananas are easy to carry on the go and are nutrient-dense.
Greek yogurt makes a well-balanced snack with protein and carbohydrates.
Peanut butter is a heart-healthy fat that is a plant-based protein. It is a great addition to pretty much anything. Perfect with oatmeal, fruit, toast, etc.
Dark chocolate provides many antioxidants and is a nice tasty treat.
Oatmeal is easy to personalize, full of fiber, and great for GI health.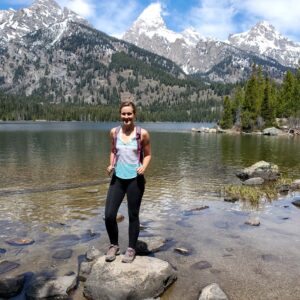 Erin –
Blueberries are a delicious source of fiber and antioxidants. Can eat it as a snack or include it in a breakfast smoothie or yogurt parfait.
Chickpeas can be used as a vegetarian protein source that contains soluble fiber to help lower cholesterol.
Herbs contain phytonutrients and are a great way to flavor foods without added sodium.
Coffee is rich in antioxidants and can help boost mood and energy.
Comfort foods- It is important to know that all foods can fit into a healthy diet with balance and moderation. My favorite comfort food is grilled cheese sandwiches.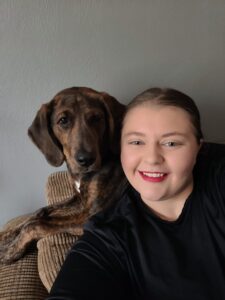 Alexis –
Tuna (canned or packed) is inexpensive, and a portable source of protein. It is easily customizable to suit your needs.
Eggs are a great source of protein, B vitamins, and choline. They can be added to almost anything.
Garlic can take a boring dish to the next level.
Blackberries can be sweet or tart, depending on preference. They can be a small, flavor-packed snack, or a versatile additive to several dishes.
Cauliflower is my favorite vegetable! It has a very neutral taste, which makes it versatile when used in food prep. In addition to making delicious pizza, breading for chicken, or a mashed potato substitute, I've also used it in smoothies to add some bulk without changing the flavor.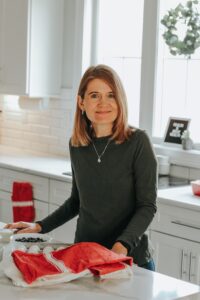 Anna –
Salmon should be eaten at least once a week for the great omega-3 fats. I love smoked salmon for breakfast with eggs. I also like salmon grilled or baked for dinner.
Walnuts eaten in moderation are great for the brain with Omega 3 fats, antioxidants, potassium, and magnesium. Perfect on oatmeal and salads and in baked goods or as a snack.
Mushrooms are full of B vitamins, minerals, and antioxidants with many health benefits. Add them to many breakfast, lunch, or dinner dishes.
Citrus fruit will give you fiber and vitamin C and makes a perfect snack or dessert. Eat one citrus fruit each day. My favorite is a cara cara orange.
Broccoli can be eaten raw, steamed, roasted, grilled, or sauteed. It is perfect in stir fry, salads, as a side dish, or in soups and hot dishes. You'll get potassium, Vitamin C, vitamin B6, and fiber from this veggie.
In the end, take our advice and try the foods recommended by Dietitians You may enjoy them too. Many are yummy and can easily be added to the foods you eat each day and week.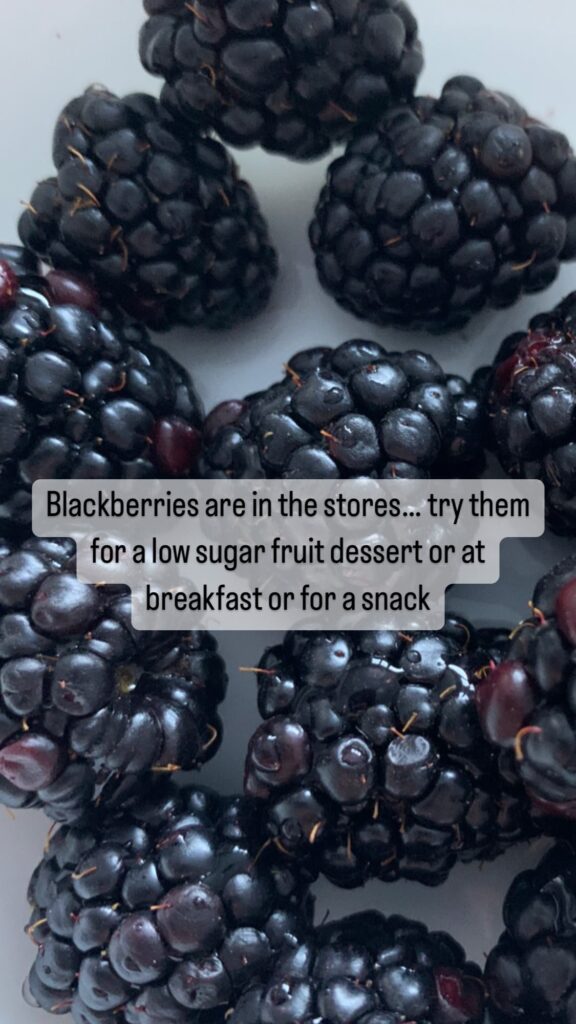 Related Food Blog Links
Finally, here are links to past blogs relating to these foods. The blogs contain nutrient information you can learn and Recipes you can try.
Broccoli– Take the Broccoli Challenge and Recipes.
Bananas– Go Bananas with Nutrition and Recipes.
Eggs– Easter Eggs, Nutrition, and Egg Recipes.
Oranges– Oranges, Vitamin C, and Recipes
Berries– Berry Breakfast Bake Recipe and Berry Nutrition
Dark chocolate– Cocoa Recipes and Health Benefits
Coffee- Coffee Around My Table: Part One- Health Benefits, Roasts, and Brews
Breakfast- What should I eat for Breakfast?
Veggies- 21 Ways to eat more vegetables.