Berry Good for you- Strawberries, Blueberries, and Raspberries are just a few berries we can fill our stomachs with this spring and summer. I am sharing nutrition information on berries and a delicious Berry Breakfast Bake Recipe and its Nutrition Benefits.
It's Berry Season. In All reality, it's berry season for many months of the year. In Florida, the Strawberries are ready in late January, and the farther north you go the berries began ripening month by month. The strawberries are in season in May in Virginia and when you head up to Minnesota it's mid-June to July for strawberries.
Blueberries ripen the same way. I remember picking blueberries in Minnesota at the end of July and by Mid-August we were picking blueberries again in Wisconsin.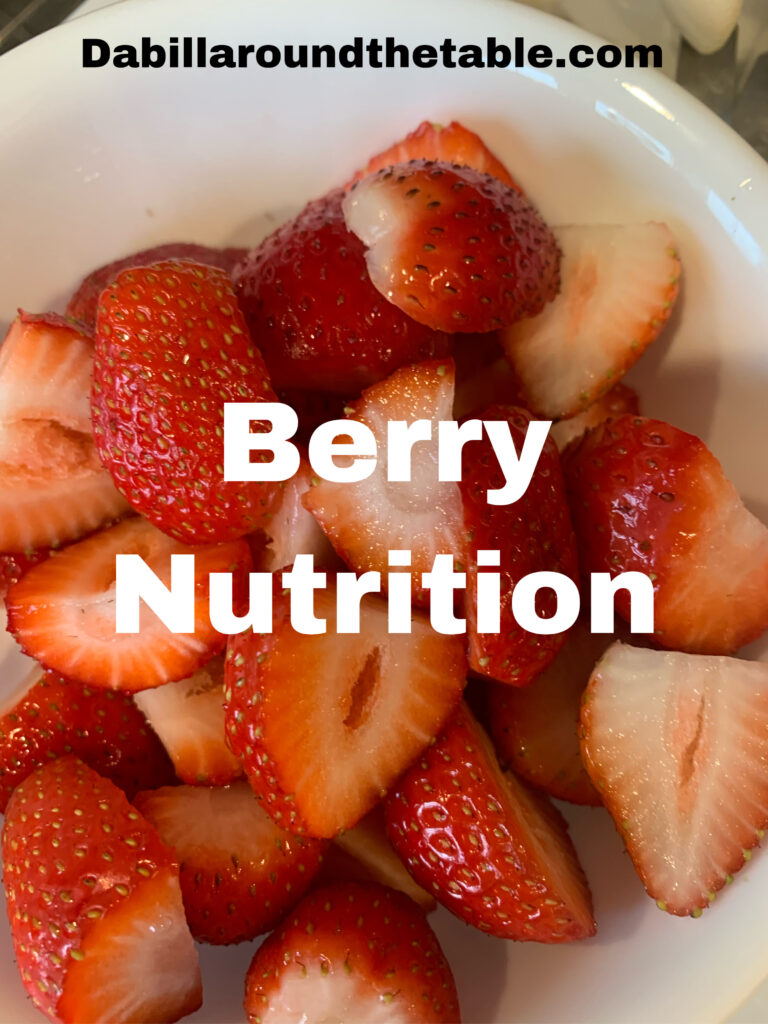 Berry Nutrition Profiles
Berries are loaded with many nutrients and are considered a superfood. According to the USDA, these are the nutrition facts for berries.
Strawberries are low in calories because they are high in water content.
One cup equals 49-55 Kcals and 4 Kcals per strawberry.
Provides you with Vitamin C, fiber, antioxidants, manganese, folate, and potassium.
Strawberries have the highest Vitamin C of the berries.
Blueberries are low in calories.
One cup equals 84 Kcals and 1 blueberry has one Kcal.
Good source of Vitamin C, fiber, potassium, vitamin A, flavonoid/antioxidant, iron phosphorus, zinc vitamin K with many more vitamin and mineral contributors.
Blueberries have the highest antioxidant content out of all the berries.
Raspberries are low in calories.
One cup equals 65 Kcals 1 raspberry has one Kcal.
Provide potassium, fiber, Vitamin C, Iron, folate, magnesium, and manganese.
Raspberries have the highest fiber content of berries.
Berry Nutrition Benefits-
With much research out there on berries- here is what I'll summarize for you. Berries are great for cancer prevention, blood pressure, and heart disease, and they have also been found good for the brain in preventing Alzheimer's disease. They are also good to fight inflammation with their high source of vitamin c and antioxidants and are good for the skin. Oh so Good, you can't go wrong with eating berries.
Berries for Breakfast, Lunch, Dinner, Snack, or Dessert
Berries are great to add to the top of oatmeal, or in your pancakes or muffins. They are versatile alone on your yogurt or cereal or in a salad, or for a dessert or snack.
I have a blueberry muffin recipe made with yogurt featured in my breakfast blog.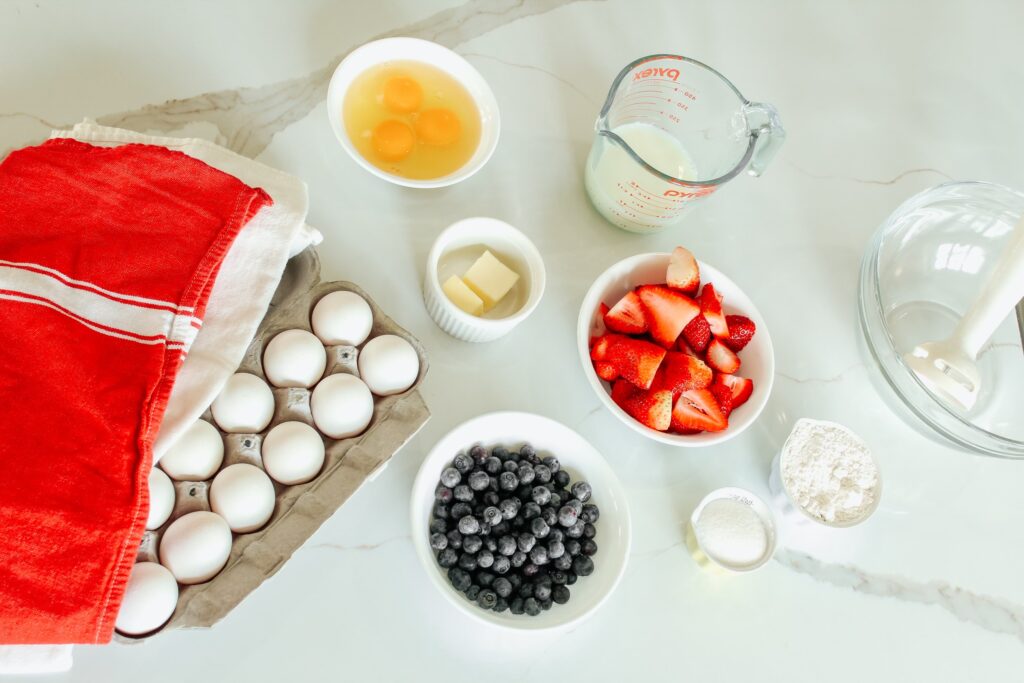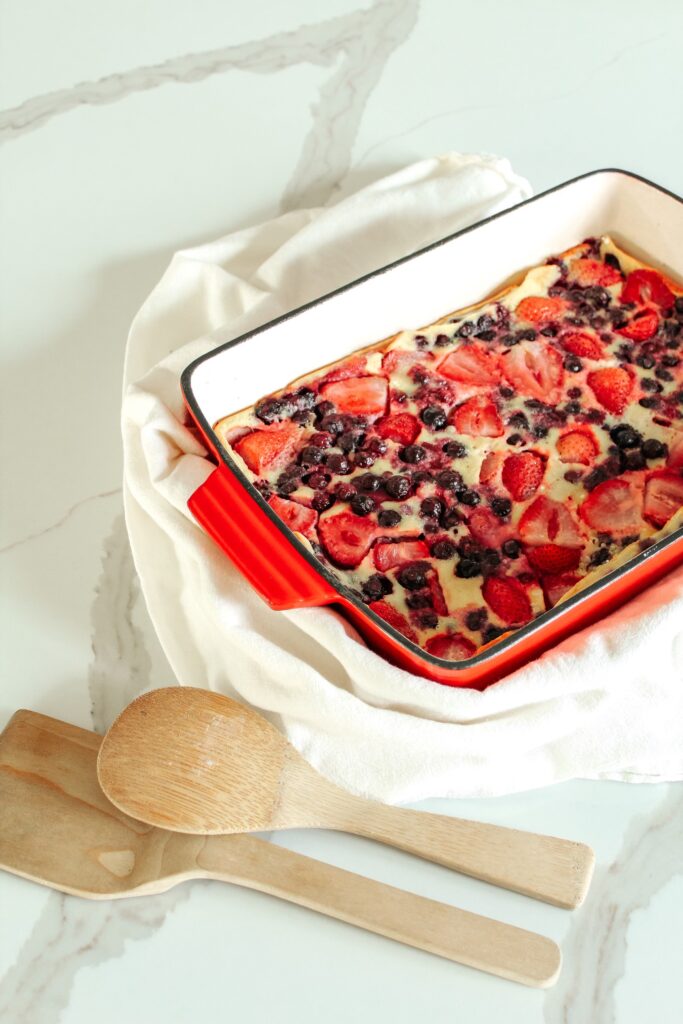 Berry Breakfast Bake Recipe
Here is my Berry Breakfast Bake- oven pancake. Perfect to serve guests with fresh or frozen berries. I just made it for my guests and they approved.
¼ cup sugar
3 eggs
¾ cup milk
2 TBSP butter
½ cup flour
Dash of salt
2-3 cups of Fresh mixed Berries are the best but I have tried it with frozen.
Preheat the oven to 350 degrees and generously coat the baking pan with the butter on the wrapper. I used a 9×13 cast iron pan- if your pan is smaller you may need to bake longer.
Blend the eggs, milk, melted butter, and sugar in a bowl with an immersion blender until smooth or 1 minute. Then add the flour and salt and blend until well combined. Pour batter into the baking pan. Add berries on top of the batter. Bake until it is puffed and set in the center for about 30-35 minutes. Remove from the oven and let cool a few minutes before serving with whipped topping.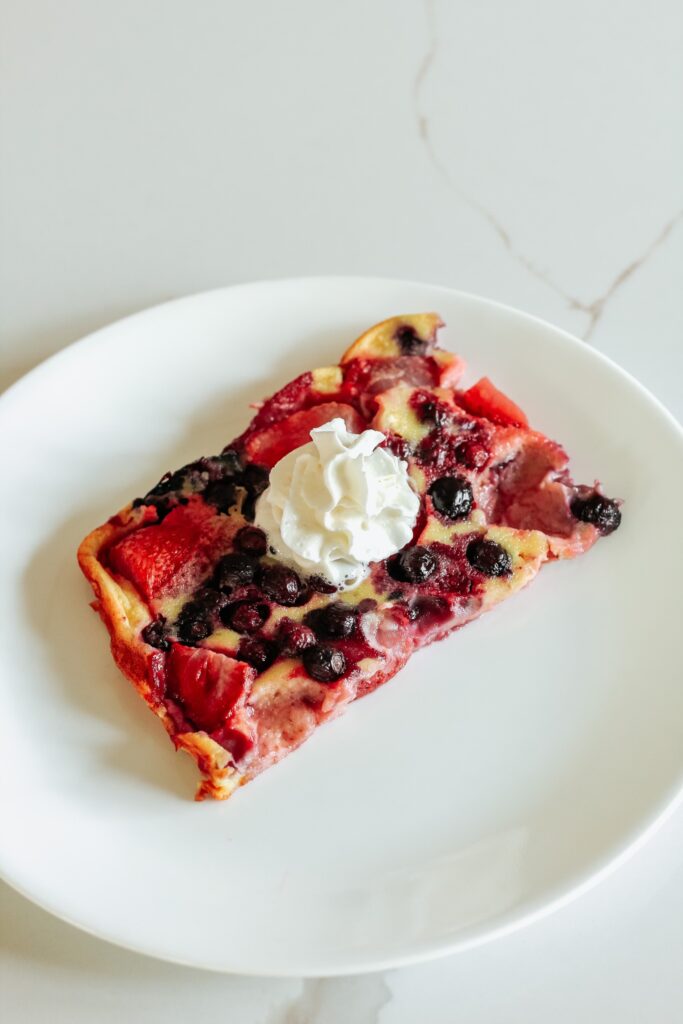 Strawberry Green Tea Recipe
1 cup of cooled green tea
6 large strawberries
6 ice cubes
1 packet of stevia, Truvia, or honey to taste.
Blend in a Vitamix and serve. It will be slightly slushy.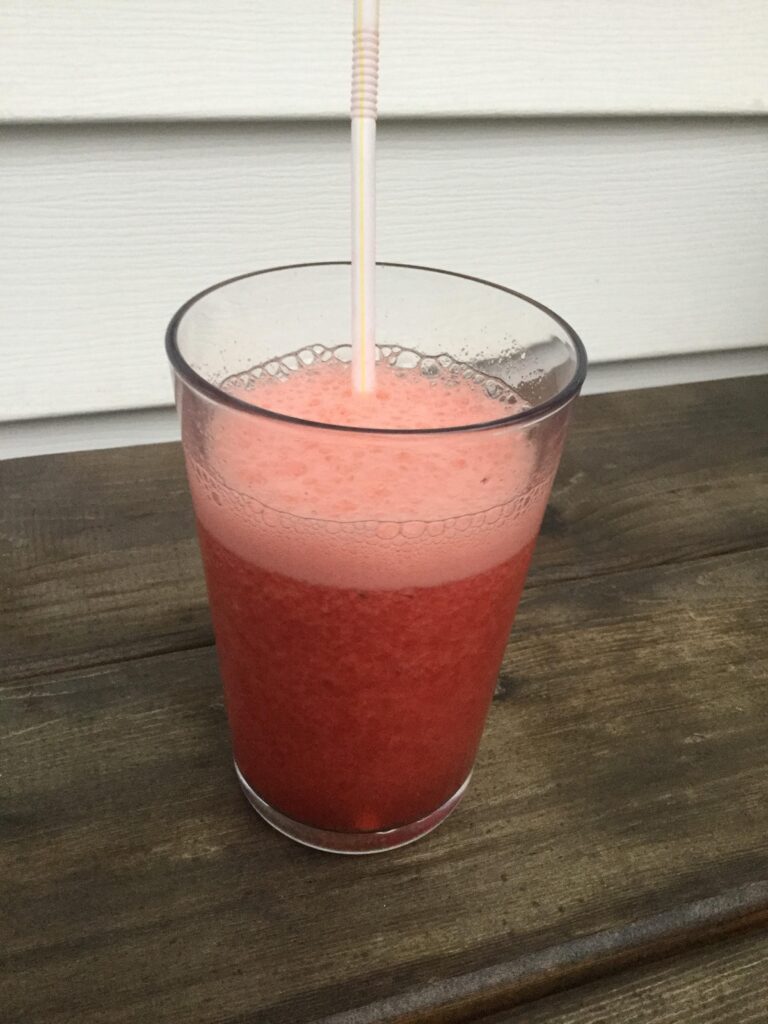 My salad with strawberries is in this link.
My strawberry pie recipe is in this blog link.
Enjoy your berries this season and all the benefits they bring to your body. Share your favorite berry recipe ideas with me in the comments. Berry Breakfast Bake Recipe and its Nutrition Benefits.
Sign up for the dabillaroundthetable once a month email below. Each month you will get links to the blogs and tips or recipes in your inbox. Don't miss out!