This is the time you share your eats and treats with others.  Why not bring the best thing to eat without guilt?   Think fruits and veggies and fun. I'm sharing ideas for potlucks and appetizers. Healthy Christmas Eats and Treats to Share.
If it is a big meal you are sharing with others then head to my Christmas meal blog and maybe you can glean a Christmas salad, veggie, or side dish to share.
Fruit Eats
Think Christmas colors and make a fun fruit tray arranged in a tree or a wreath with kiwis, green grapes, pomegranates, and maybe a few berries. These are the fruits you can find this time of year so use them to your advantage and make a fun wreath or tree with them. Below is my wreath or just a fun Christmas color design.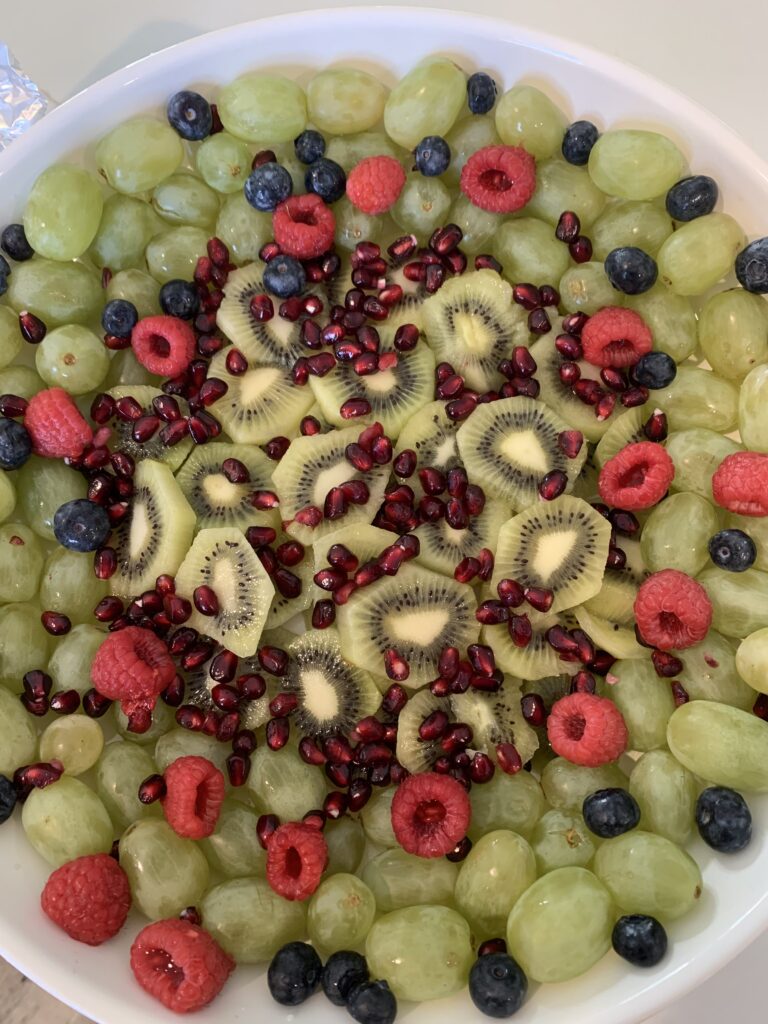 Veggie Eats
You can arrange your veggies into a tree or wreath. You just need the right colors. For a tree or wreath think broccoli and tomatoes but I made a wreath with cauliflower- yes a white wreath to share with others.
Bruschetta and Pico de Gallo both can be made with purchased tomatoes if you can find some good Roma tomatoes this time of year. The red and green come out with the tomatoes and cilantro or basil. Here is the link to these recipes.
Serve the bruschetta with a homemade pita bread recipe and serve the pico with a good tortilla chip.  Here is the link to the Pita bread recipe.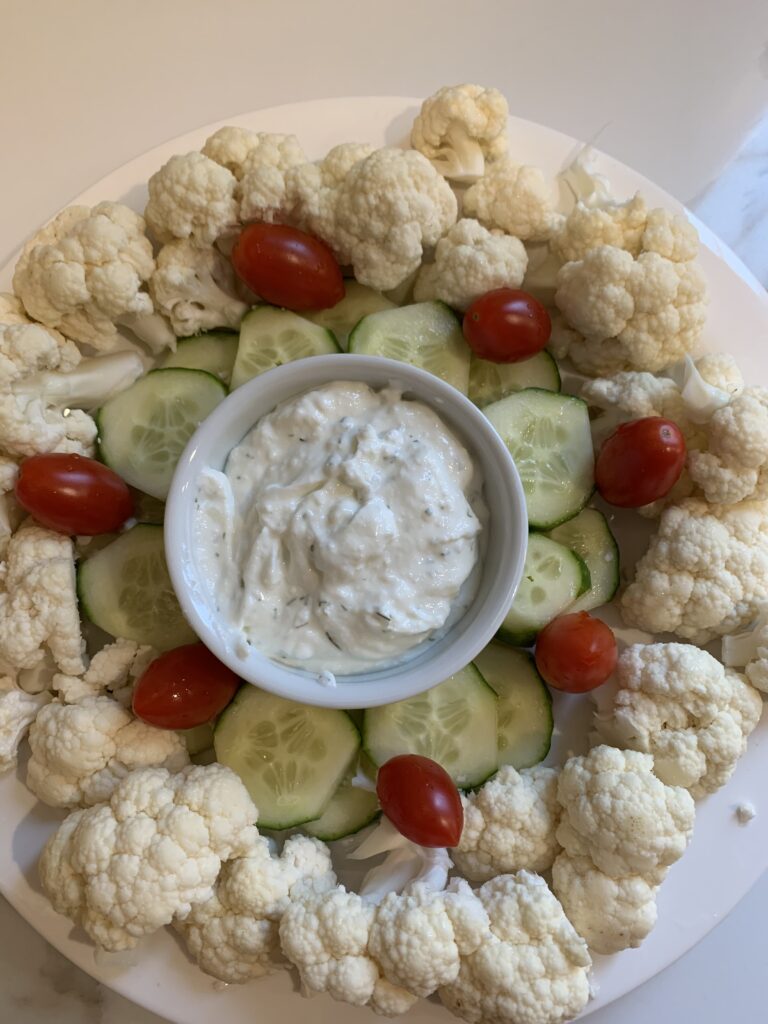 Appetizers to Share
Spinach dip- I like to buy a Greek yogurt spinach dip from Aldi- a time saver and a little healthier.  Serve the dip with veggies, and crackers, or make my homemade pita bread or breadsticks and serve it with it.  Pita recipe link.
Pesto Tomato Pizza Appetizer
Easy dough (link to recipe)
1/2 cup Pesto
1/2 cup skim mozzarella or Queso fresco cheese grated
1 Roma Tomato sliced
Make my easy dough in the 5 top easy recipes blog and top it with purchased pesto, cheese, and sliced tomatoes -bake at 350 degrees for 15 minutes and cut into squares. A colorful Christmas appetizer for all.
Homemade crackers and serve with soft gouda cheese, baby Bella cheese, and mozzarella cheese or this cheese dip recipe below.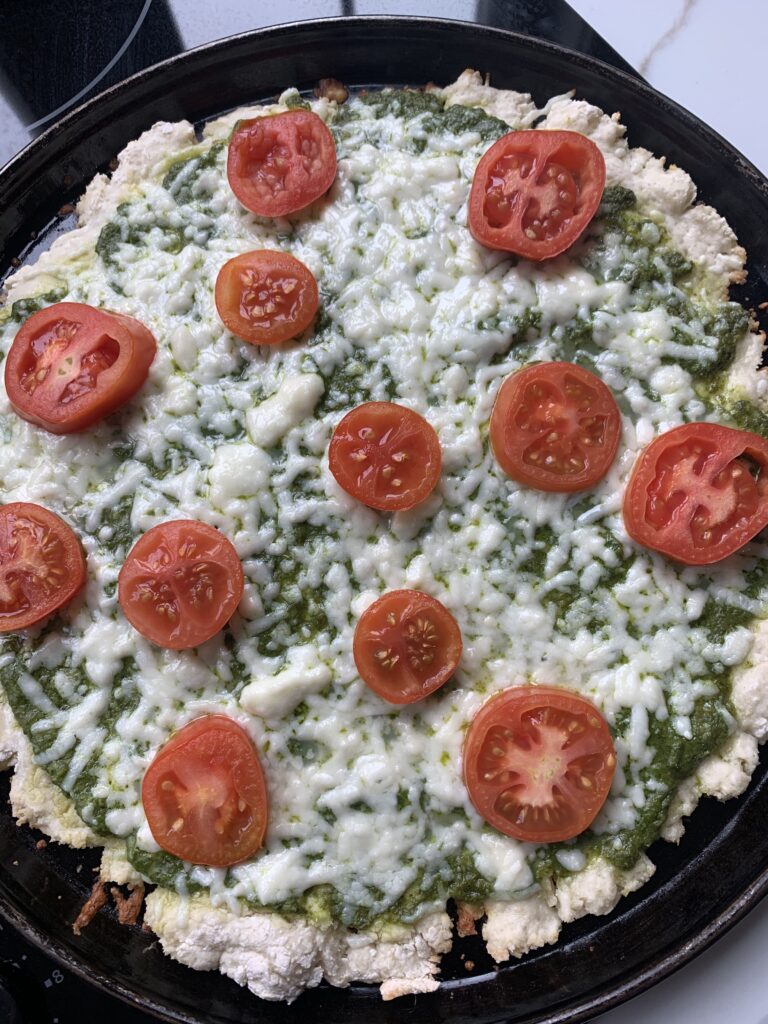 Poblano Cheese Appetizer
6 poblano peppers grilled (grill until skin bubbles on each side)
1 cup shredded Queso fresco cheese (divided)
1 cup skim Ricotta cheese
1 cup Shredded Colby jack cheese (divided)
One egg
Grill all sides of the poblano pepper until the skin bubbles. Cool, and cut in half. Take out the seeds and peel off the outside layer/skin of the peppers. Arrange 1/2 of the peeled peppers flat on a 9×7 glass baking pan.
Mix 1 cup ricotta, egg, 1/2 cup queso cheese, and 1/2 cup Colby Jack cheese in a bowl. Spread the mixture on top of the peppers. Add the rest of the peppers on top of the cheese layer. Top with 1/2 cup queso cheese and 1/2 cup Colby jack cheese.
Bake 350 degrees for 20 minutes until cheese bubbles. Cool for 10 minutes and serve with crackers or tortilla chips.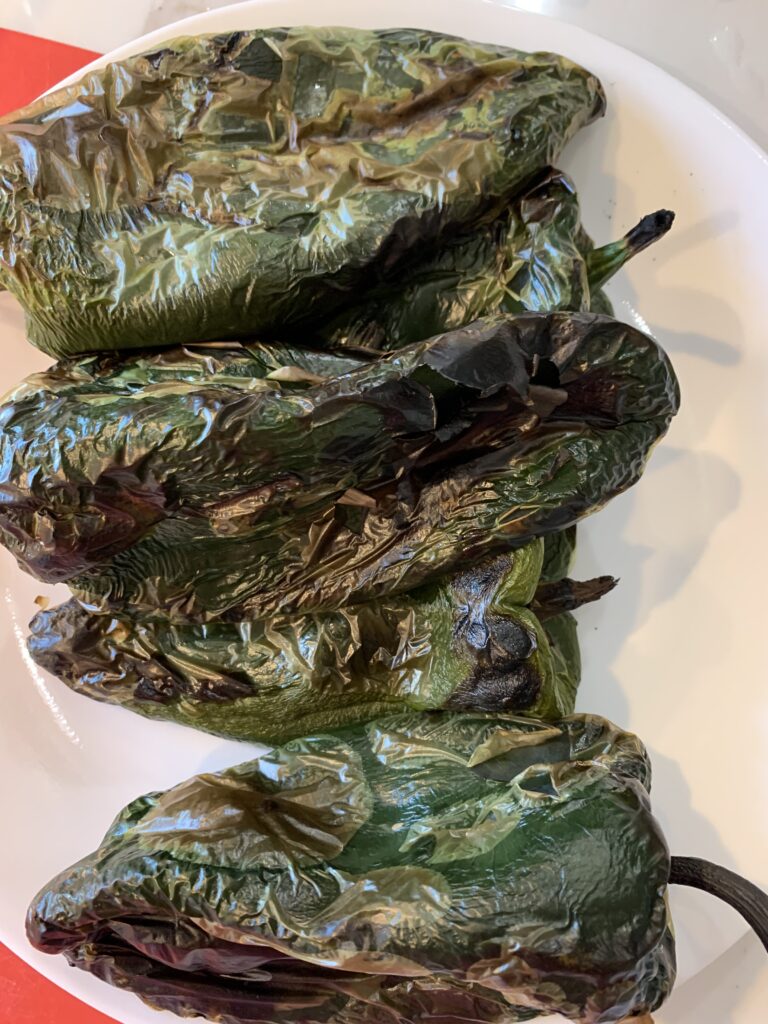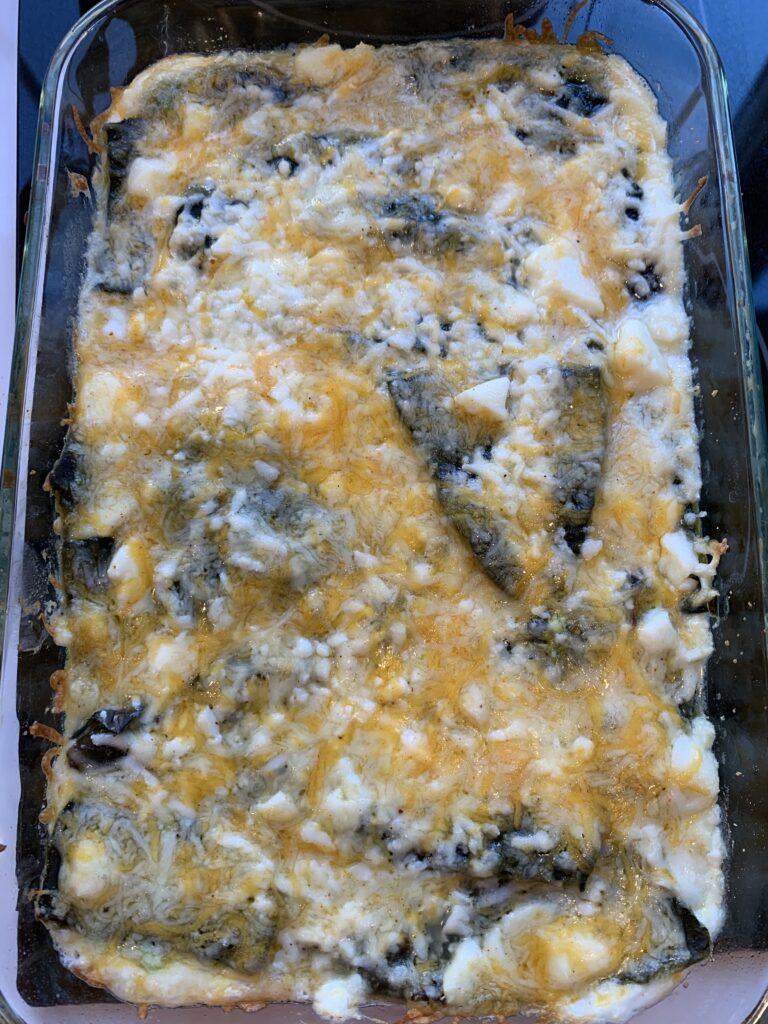 Meringue Cookie Treats
My last treat is what I used to call "styrofoam cookies" as a kid. Warning these are treats and have sugar in them. Eat once a year!  Yes, they are loaded with sugar and egg whites but that is pretty much it.   Gives you a sweet treat and that's it.  They are gluten-free, not sugar-free.  It's Christmas and it's okay as long as you don't eat them every day and every week. They will go fast.
2 large egg whites
1/2 tsp white vinegar
dash of salt
1/2 tsp almond or peppermint extract
1/2 cup sugar
1/3 cup mini chocolate chips
With a mixer, beat room-temperature egg whites with vinegar and salt until foamy and doubled in volume. Add extract. Gradually add 1 tbsp of the sugar at a time beating on high, dissolving sugar each time. Continue beating until stiff glossy peaks. Gently stir in mini chips. Scoop onto a parchment-lined pan with a cookie scoop or pastry bag. Decorate the top with one m&m if desired.
Bake for 1 hour at 225 degrees. Shut off the oven and keep it in the oven for one more hour.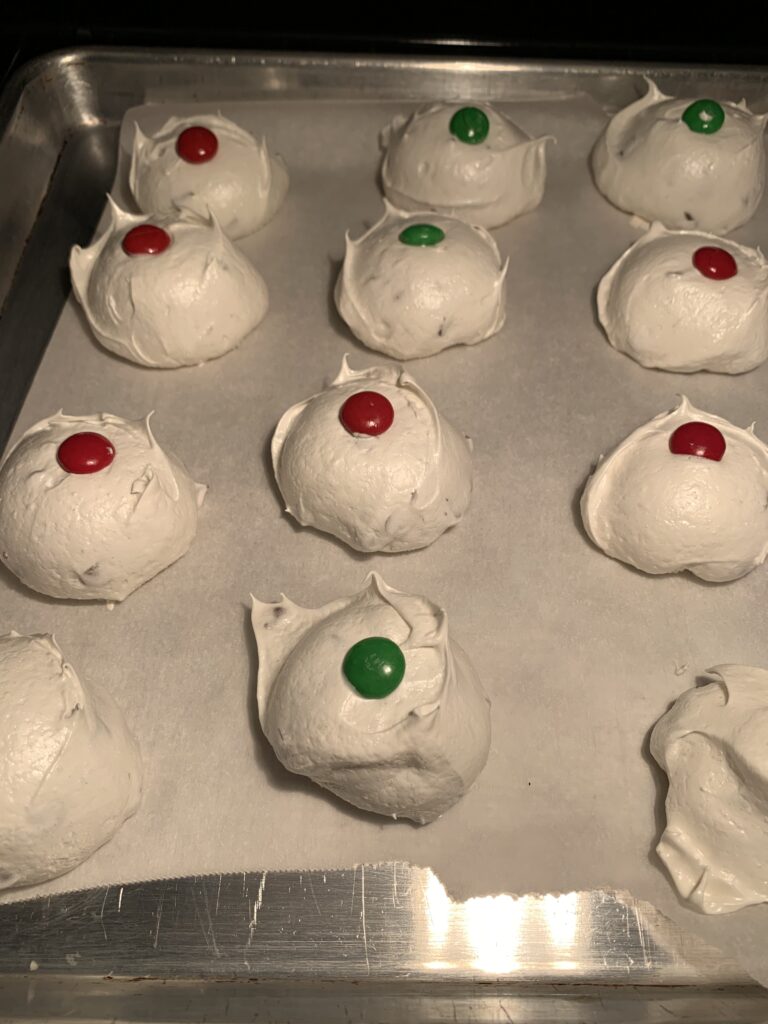 Have a wonderful Christmas and New Year and enjoy some appetizers with your friends, eating the best nutrients you can.  Healthy Christmas Eats and Treats to Share.
If you made one of these recipes let me know in the comments or email me. 
Sign up for the Dabillaroundthetable email.  Once a month you will get an email with links to blogs and recipes or tips.   Sign up and don't miss out. Send me a message to sign up or comment and I'll add you to the email. My sign-up form isn't working.