Since we last checked in about our travels, we ended at day 25. A few blogs have been written but I'm sharing the details in this blog. Here are how days 26-60 were spent on our traveling sabbatical.
Airbnb Updates
We have spent time with wonderful people. We have plenty of stories we will share with you at a later time. Some of them can be funny. Overall people are kind, good and gracious.
I believe if you respect and treat people with kindness it will come flowing back to you.
Everyone we stay with is different than us in some way or another. No one will ever live the ways we are used to. My advice here is to offer grace to those around you. Don't focus on things you don't like or things you are not used to because it doesn't matter in the end. Extend Grace to others.
We love chatting with others and helping them out in any way we can. As simple as taking the garbage cans in or unloading their dishwasher, cooking a meal or fixing something for them. We have more time than the people we are staying with. Plus, we kind of miss owning a home.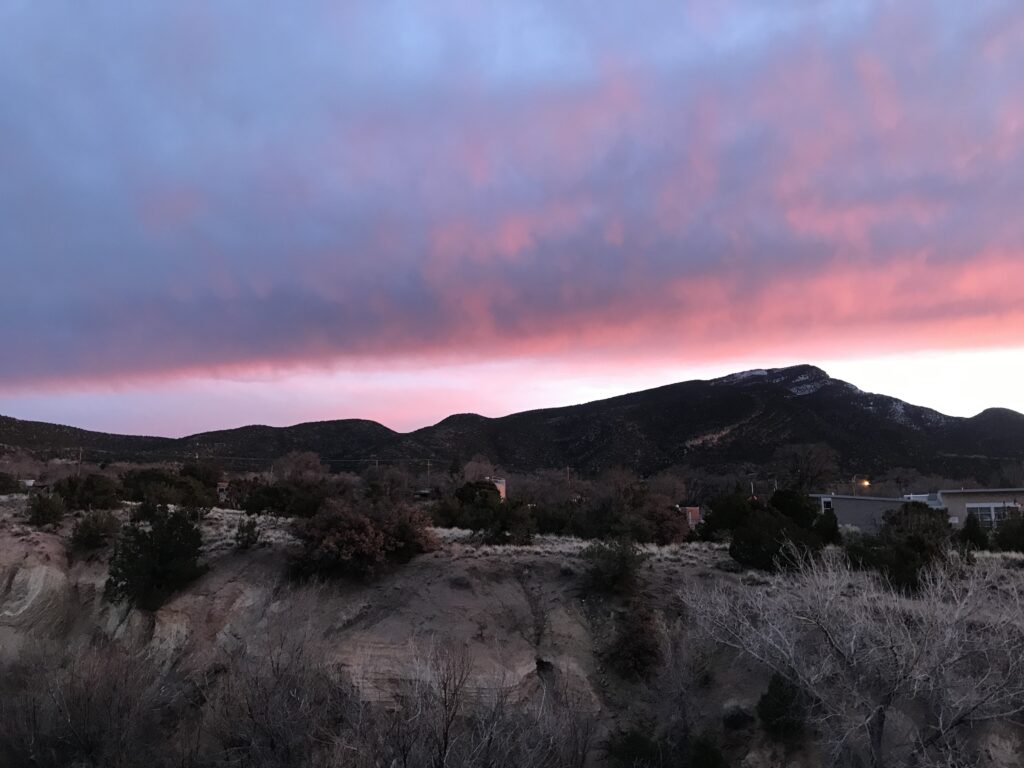 Wishing for a Nest
There are times I just blurt out; "I miss my home". This will happen on a day we are driving around and I just want to hang out in my home. One time I couldn't help myself and since our host's clothes were all sorted in the laundry room, I did her laundry. Yes, she was ok with it.
When we get to a new area we try to see if housing is affordable and look at houses for sale online. We drive around and find them, and I love doing this. It gives me hope that I will have a place of my own to live. My husband does it mainly for research sake, comparison and to learn about the area.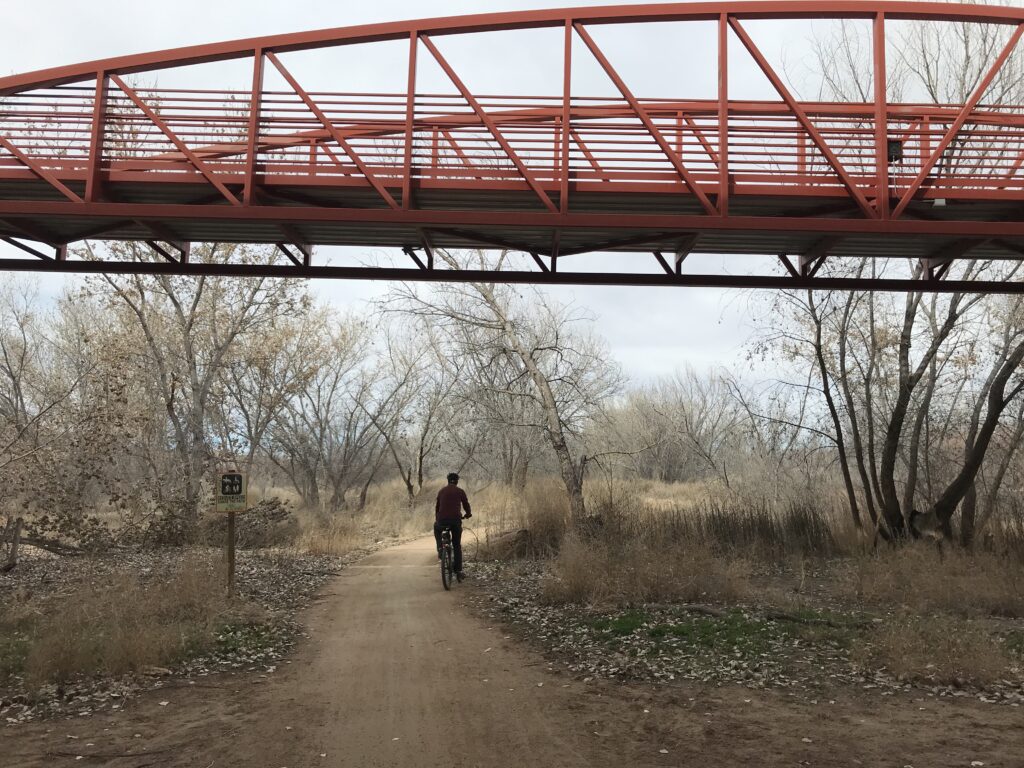 A place to live
We also look at each area with eyes of, is this like MN is some way? You see we love MN six months of the year but don't like the cold the other six months of the year. We want to be active outside. Every day we have hiked, biked or walked outside in these southern states with weather 30-70 degrees.
We want an area that can offer good weather, hiking, biking, walking, and stand up paddleboarding. We're looking for affordable housing and jobs we love that God wants for us. It would be nice if we could have it all. We will see what our travels and God bring to us. Every place has its pros and cons. This we will review at the end of our traveling.
Laments
I had a hard day emotionally on a hike- I poured out my heart and emotions to God on this hike. I was lamenting to God like David always did in the bible. God wanted to hear my anguish and cries. Hiking and crying are both good for the heart, body, and spirit.
This happens to me every once in a while. I blame it on hormones but I was frustrated with my life and some medical billing that was way out of control.  Such as paying $200 for an NDSU nurse to pull a plastic hearing aid piece out of my son's ear.  Mainly because I couldn't do it for him and it took one minute.  We all have those days and God just wants us to talk to him about our problems. In the Laments to God, our souls find peace and strength.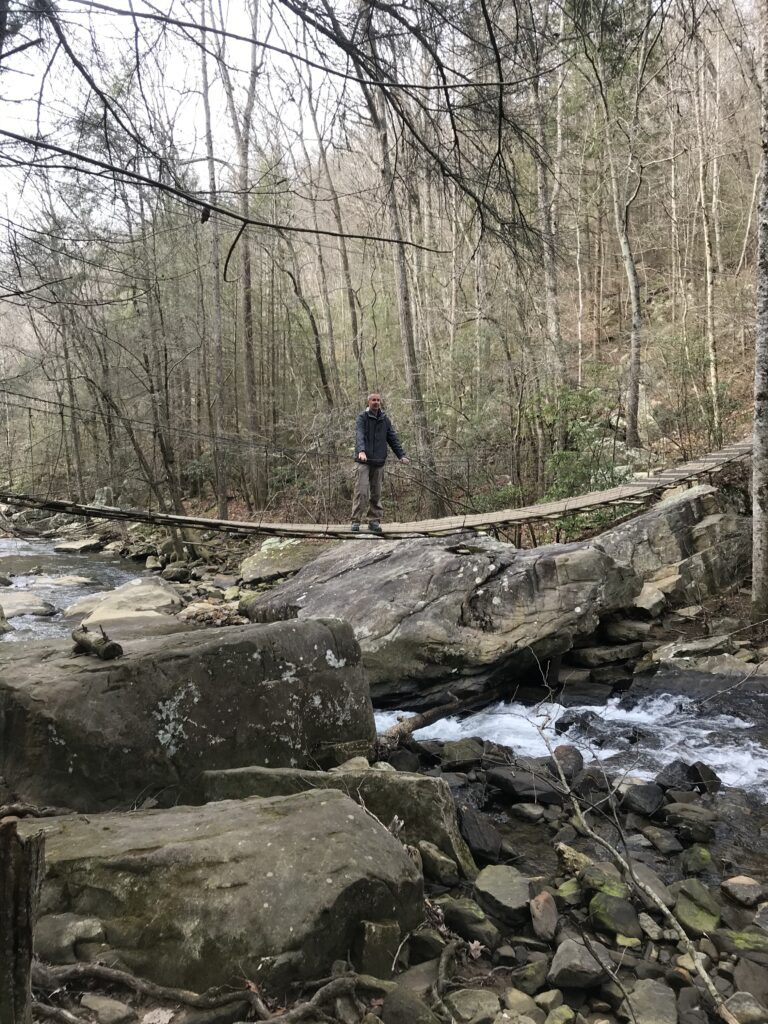 DAYS 26 to 60
Chattanooga, Tennessee
Day 26- Hiked Signal Mountain- called Rainbow Lake/Edward Point. Lamented as I hiked. Carwash, and packed.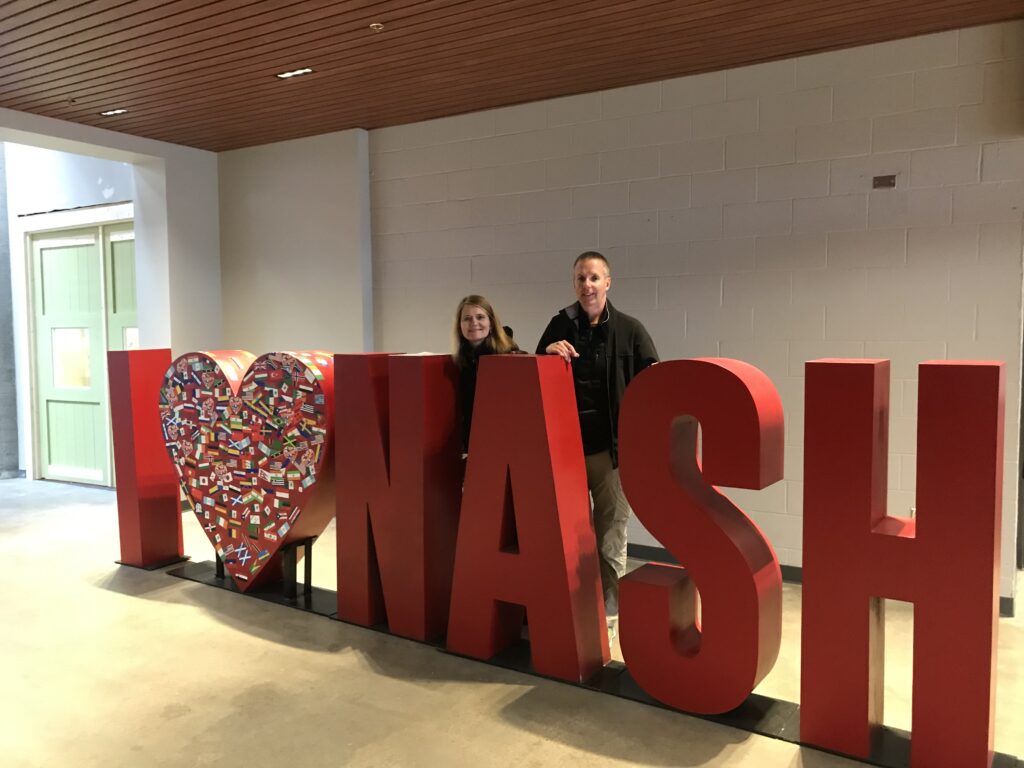 Nashville, Tennessee Area
Day 27- A rainy morning with a drive to Nashville, TN. We went to the Visitor Center and walked 5 miles that day. The big list of things we did this day is in the blog How to see Tennessee for free. New Airbnb stay.
Day 28– Visited Crosspoint Church in Franklin. We had lunch while watching kids practice polo. Visited downtown Franklin and Leiper's Fork. 68 degrees out.
Day 29- Saw Grand Ole Opry, store and hotel. Biked 7 miles at Shelby Bottom Greenway in Nashville. We walked 2 miles around the lake at Long Hunter State Park. 64 degrees out.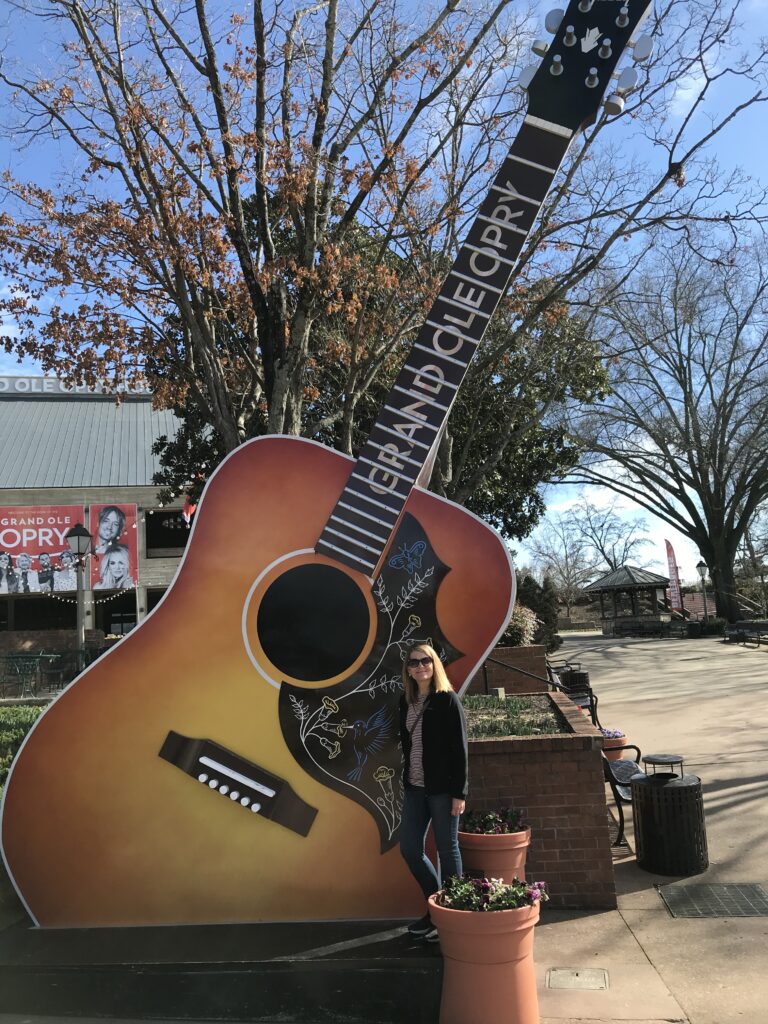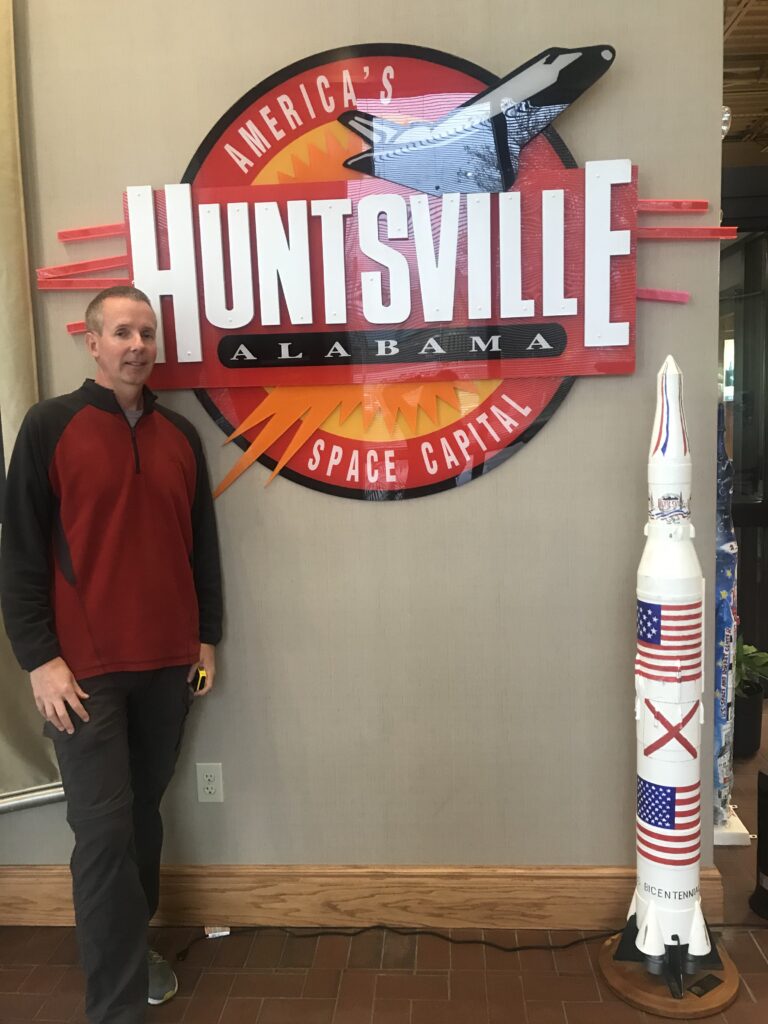 Huntsville, Alabama
Day 30- A rainy day and headed to Huntsville, Alabama. Stopped at the visitor center and the ladies there were a blast and greeted us with plenty of information. New Airbnb in Harvest- a great mom and daughter.
Day 31– A rainy day. Rick installed a new keypad on our Airbnb hosts door. Lunch with Rick's parents' neighbor's son who works in the area. Visited the free railroad museum, and toured the area by car. Made soup for supper to share with our host.
Day 32– Had coffee at High Point Market in Decatur and went to the Wild Life Refuge with our new friends near the area. I met Marina on Instagram this year. We had a great time and learned tons. We went to the Huntsville Art Museum for black history month.
Day 33- Visited the US Rocket and Space Center and Planetarium, since it was in the 30s and wet out. We had tea and coffee at Piper and Tea. Made more soup to share.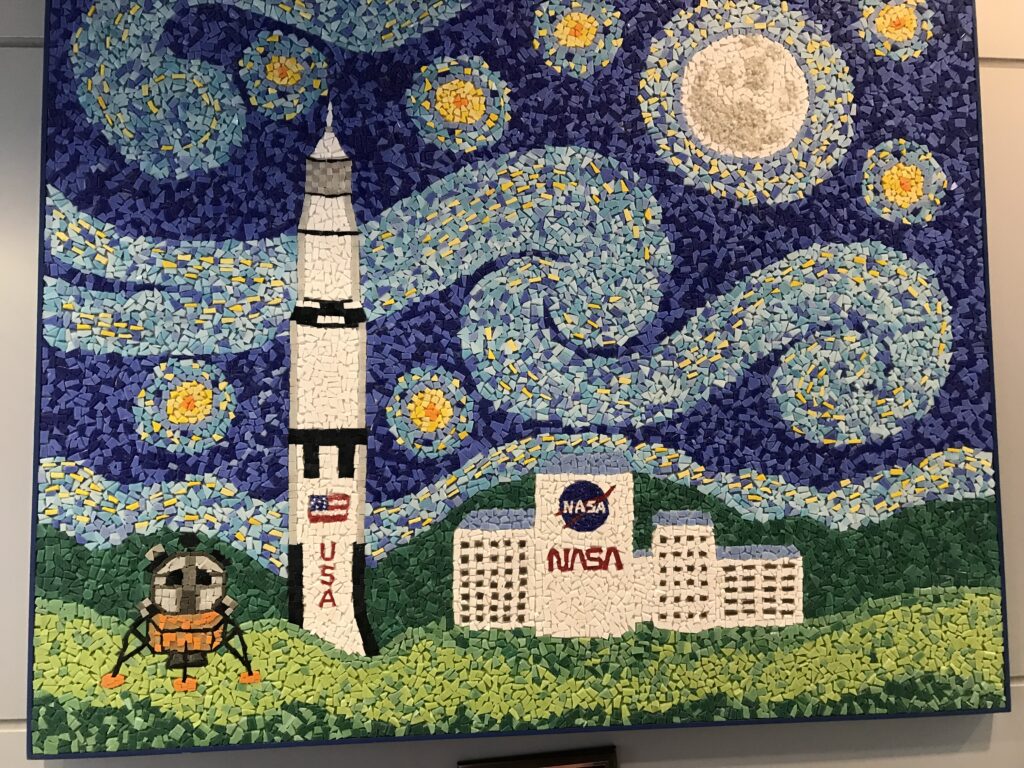 Day 34- Drove to Big Cove area, hiked 1.5 miles on Green Mountain Lake. Visited Guntersville State Park and Albertville which felt like Baxter.
Day 35– Visited Church of the Highlands- Madison Campus and 8 am service was full. Biked 11.5 miles in Athens on the trail. Starbucks coffee. We walked in a park in the Huntsville area.
Day 36-Rain again so had a bus tour of NASA Marshal Space Flight Center in the Redstone Arsenal. Saw the international space station control room. Rick installed a Ring doorbell for our host.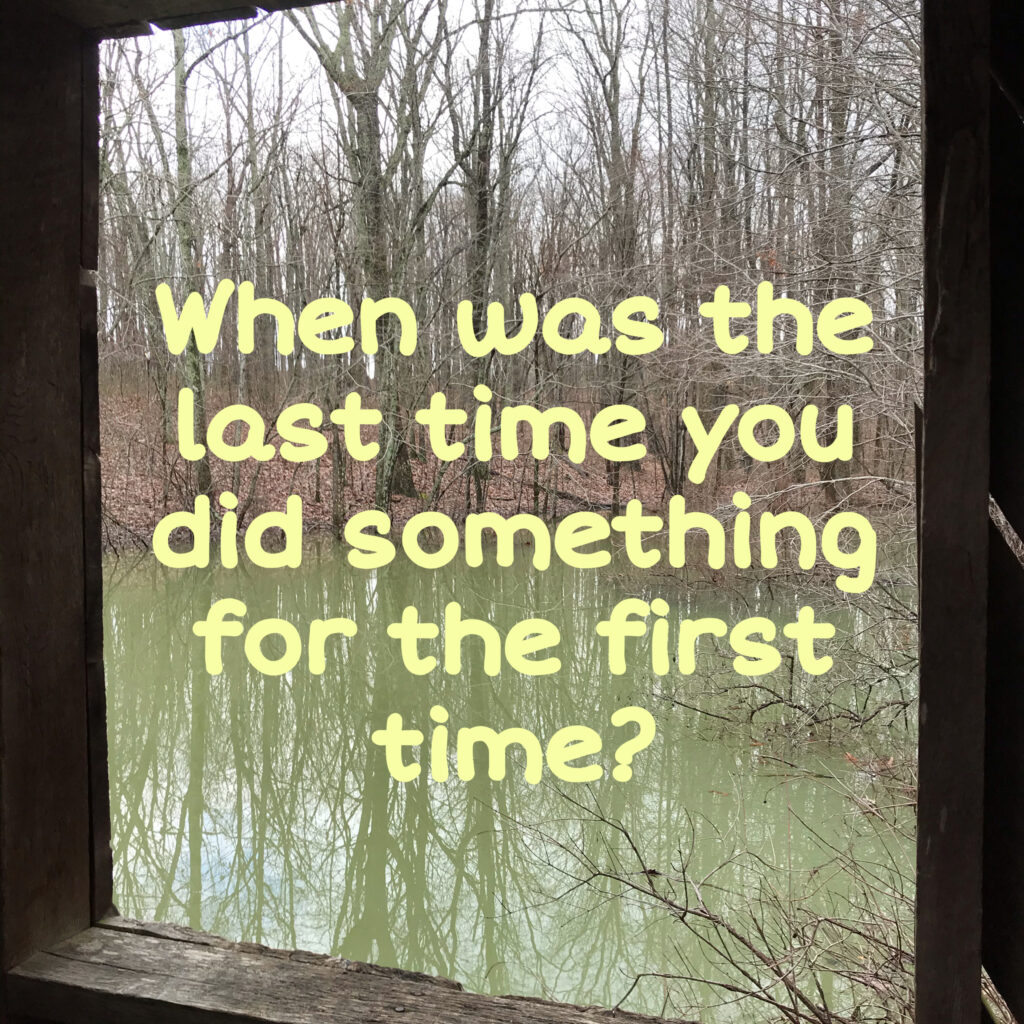 Day 37- Hiked in the am on Rainbow Mt. Trail in Madison. We got lost and came out behind someone's house. Shopping in area and coffee.
Day 38– Slow rainy start and helped host get her daughter on the bus, since her school was 2 hours late…flooding. We walked at a city park trail for 4.6 miles and toured the technology park area by car and went to a bookstore.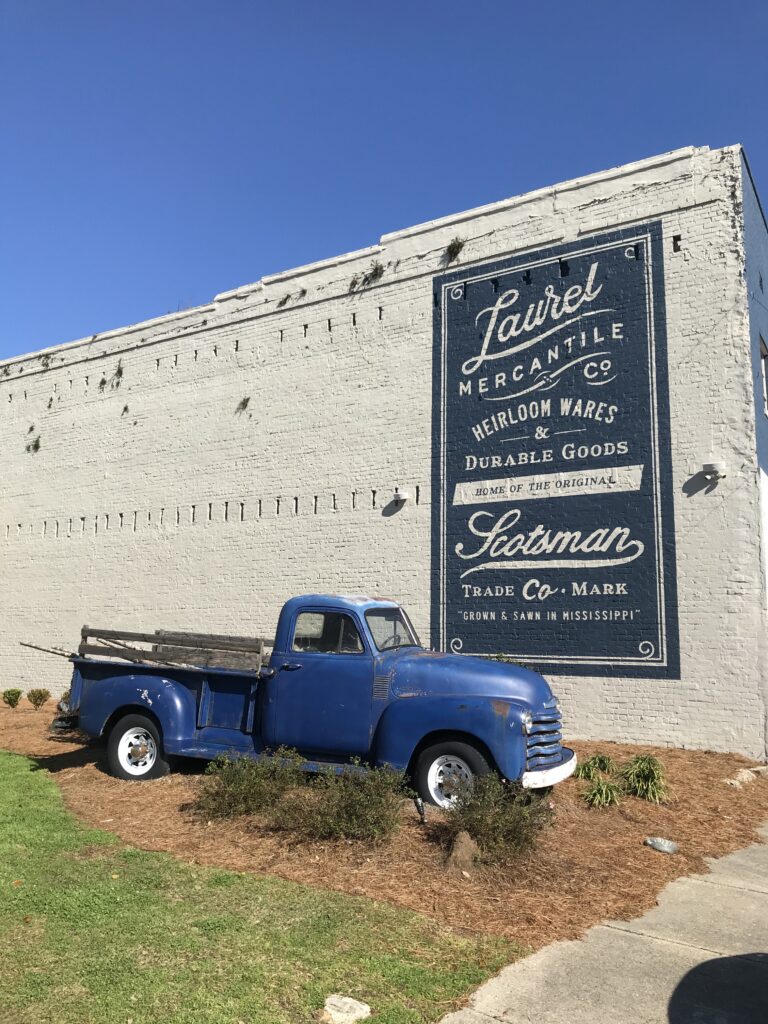 Laurel, Mississippi
Day 39– Travel to Mississippi. Stopped in Florence, Alabama for Bunyan's BBQ sandwiches – yum! Walked streets of Laurel and stayed in a newer Airbnb in the town. He was working the kinks out but we were full of grace.
Day 40– Valentine's Day! We spent the whole day in Laurel, MS. If you want details, see the blog on how we spent the day in Laurel, MS. We then eaded to Madison, MS for our next Airbnb stay.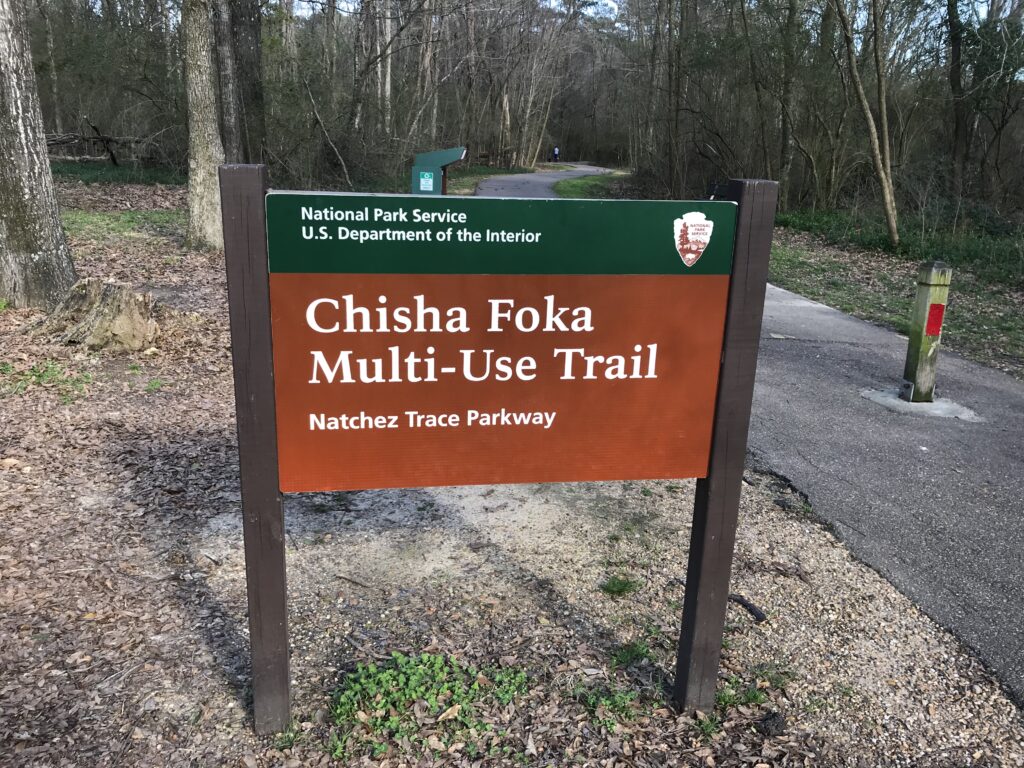 Madison, Mississippi
Day 41- Visited the Old Capitol Museum, Drove Downtown, Picnic lunch at the Reservoir. Biked 10 miles on the Natchez Trace Parkway trail.
Day 42– Visited Vertical Church in Madison. Rick bought new tennis shoes…too much walking. Three-mile walk at the Reservoir.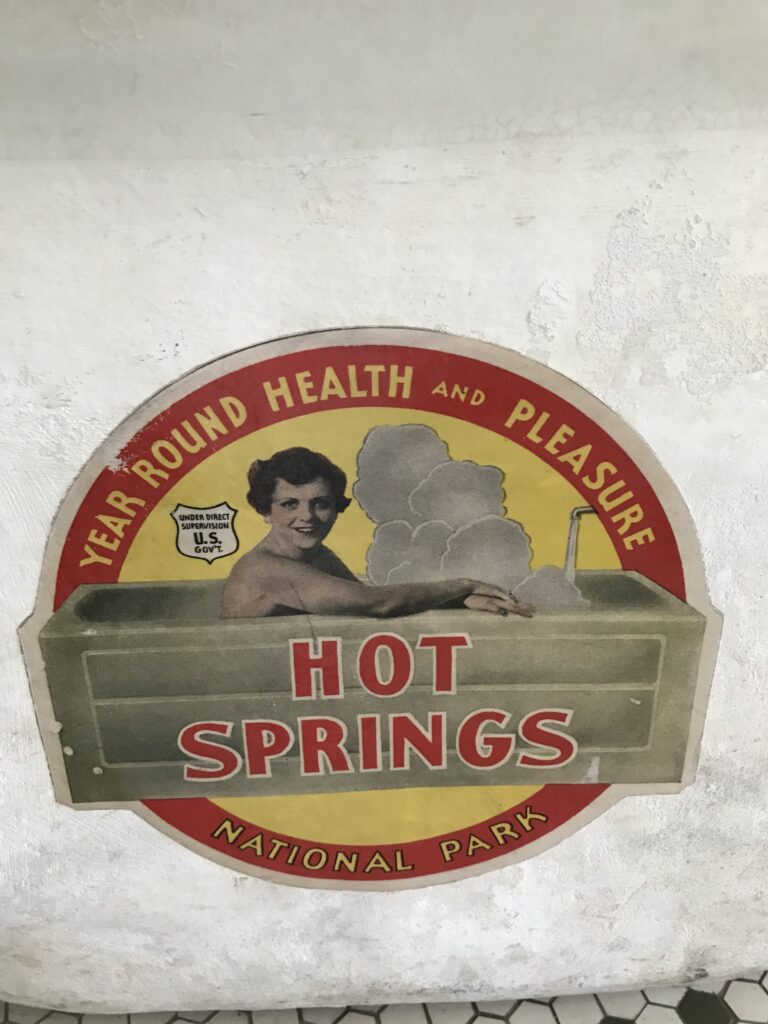 Hot springs, Arkansas
Day 43– Left in the rain and headed to Vicksburg, MS to see the Civil War National Military Park. Saw the Mississippi River as far south as I have seen it. Drove through Louisiana to Arkansas. Stopped in the Visitor Center. Met our new Airbnb hosts in Hot Springs who were another Mom and daughter. Chatted late into the evening and learned about the area.
Day 44– Rainy Day/Umbrella Day. Had Breakfast at Pancake House downtown. We went to the Visitor Center of Hot springs National Park. See blog on how to see Hot Springs for free. Got cold water from springs to drink. Visited Mountain Valley Spring Water Visitor Center and Lake Hamilton. Made soup to share with the host and chatted again into the evening.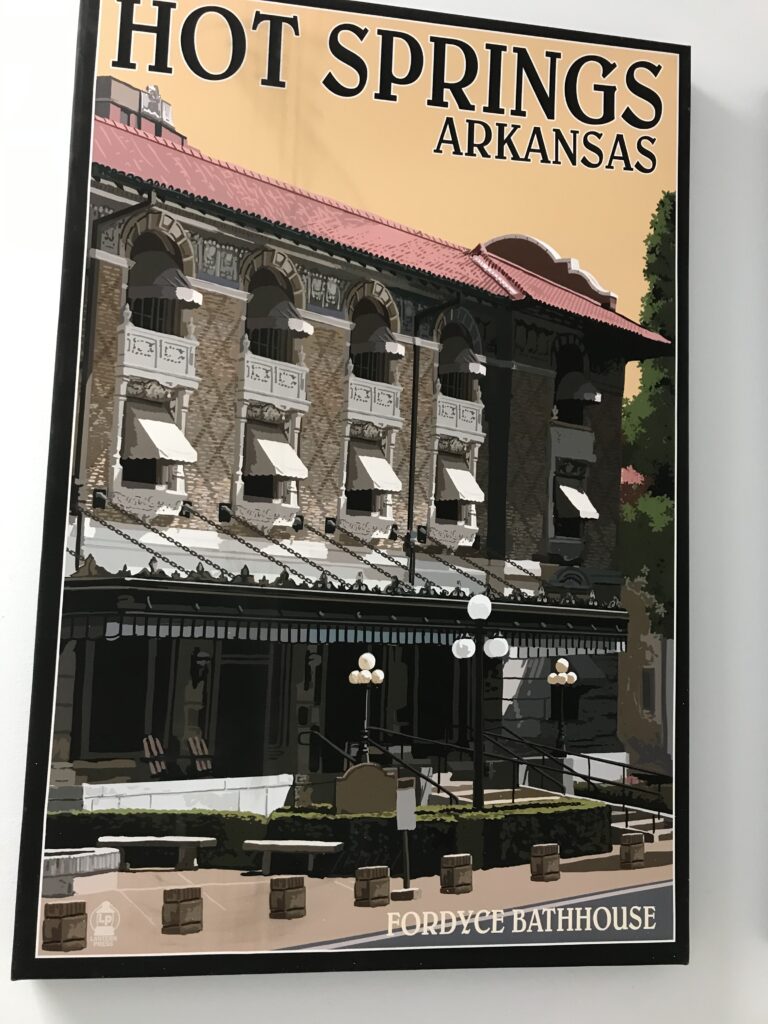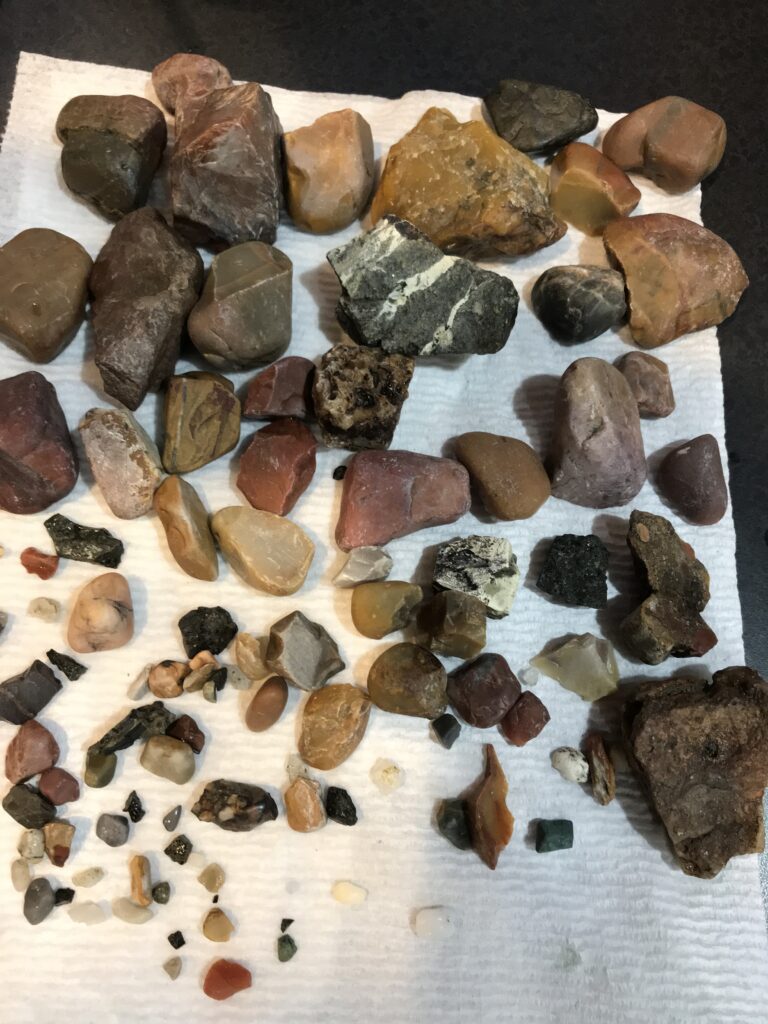 Day 45- Went to Crater of Diamonds State Park to mine for diamonds in mud and gravel. 11:30- 4 pm we did this and no such luck for us.
Day 46- Shared a coffee and cinnamon roll at Will's Cinnamon Rolls. 5-mile hike in Hot Springs National park. We spent three hours at Quapaw Bath House – ahhh, relaxing!
Day 47– Visited Ouachita State park and hiked 4 miles. The park reminds us of the boundary waters with very clear water. Walleyes are fished here and some winter loons come here too. We stopped at Oaklawn Horse racing track and saw two races for the first time.
Day 48– 28 degrees in the a.m. We went on a barn tour at Oaklawn Race Track. Hiked 5 miles total at Lake Catherine State Park with a falls hike and a mountain hike. Drove around the Benton area and stopped at a coffee shop. Warmed up to 56 degrees.
Day 49- Visited LakePointe Church in Hot Springs. Each had our own cinnamon roll at Will's Cinnamon Roll shop – best ever!. Car wash and made Nachos for our host.
Day 50- Spent the day in Little Rock. See blog on how to see Little Rock for free for details. The highlight was climbing Pinnacle Mountain. Packed in the evening.
Texas drive-through
Day 51– Drove to Lubbock Texas for the night at an Airbnb. Very windy, our car got 15 mpg because of the wind and climbing of elevation.
New Mexico
Day 52- 25 degrees in Lubbock in the am. Stopped at Carlsbad Caverns in NM. Drove to Cloudcroft, NM for the night at Airbnb at 8,600ft elevation.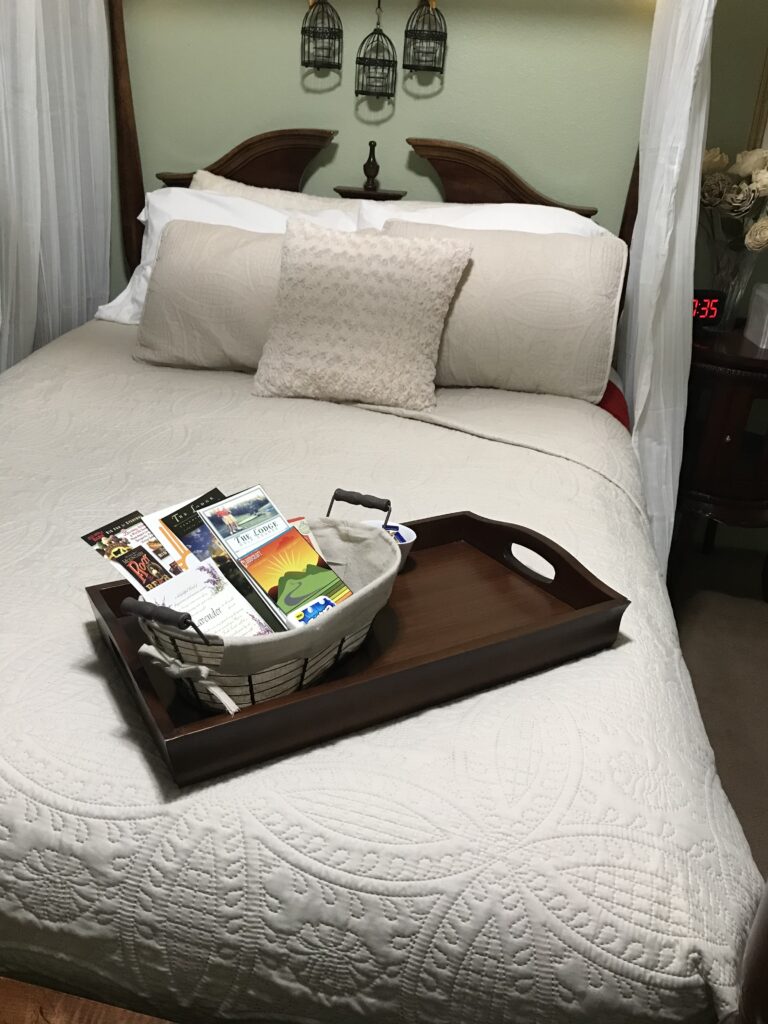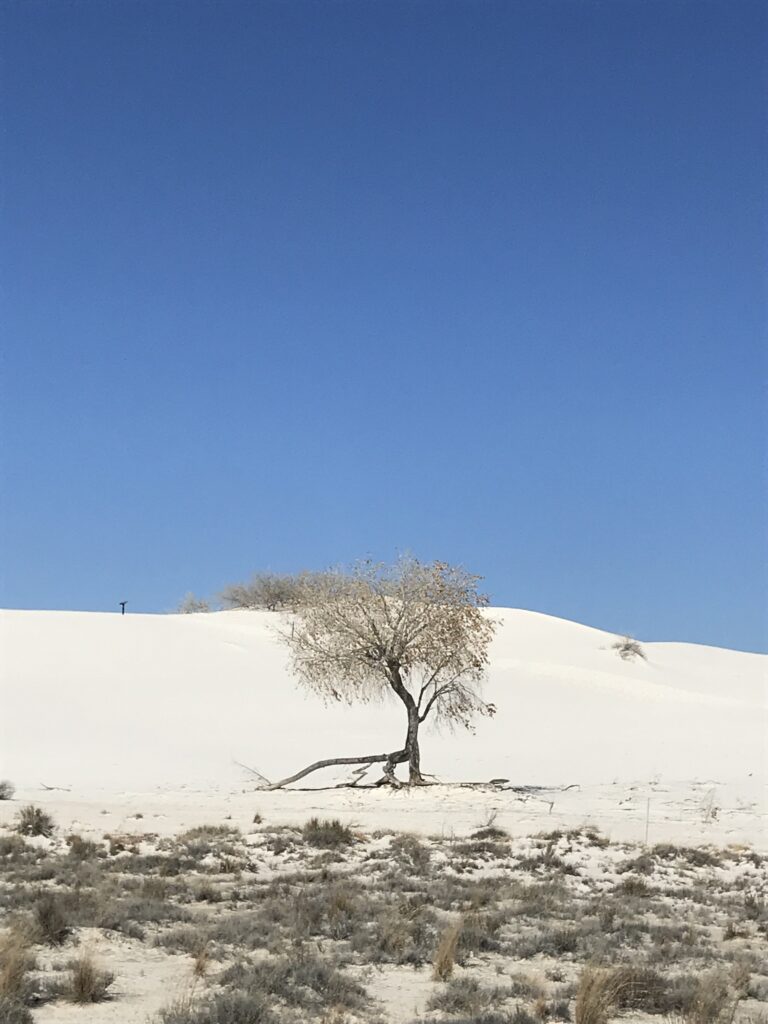 Albuquerque, NM
Day 53– Drive to Albuquerque with stops at Alamogordo to tour a Pistachio farm and White Sands National Park. Ended our day at our Airbnb with a couple in Placitas which is just outside Albuquerque.
Day 54– Hiked 3 miles at Strip Mine trail and Chalk Dust trail near Airbnb. Visited old downtown Albuquerque and visitor center. Biked 11 miles on the Rio Grande Trail. Made Taco soup to share with hosts.
Day 55– Hiked 1.5 miles at Elana Gallegas Pine trail and Emudito trail. Met a couple and an Engineer on the trail and learned about the area and jobs. Drove to the top of Sandia Mountain with 37 degrees and 0 degrees with windchill.
Day 56– Visited First Assembly Church in Bernalillo. We loved the people we met. Hair appointment and oil change and laundry. We stopped at Pinon Coffee shop and drove around. Our host made us soup and bread.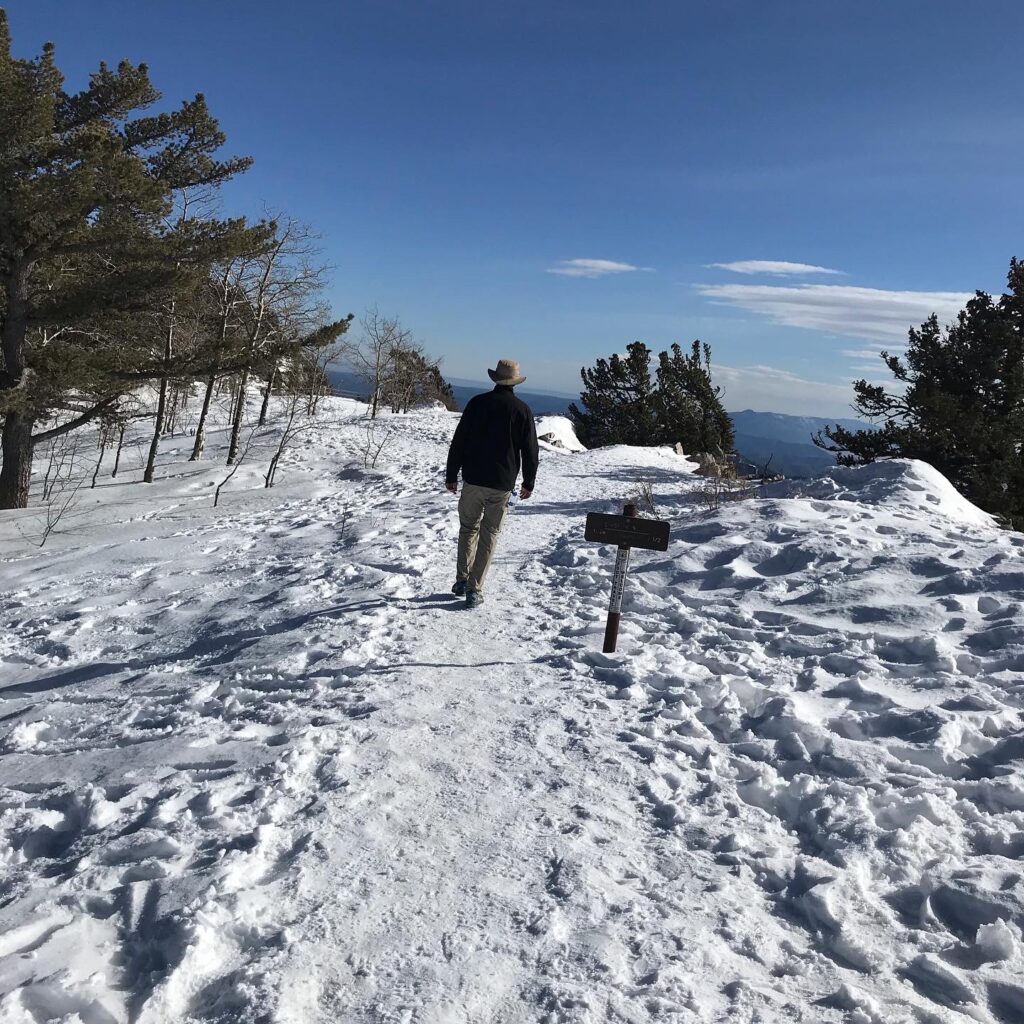 Day Trips around Albuquerque
Day 57– Daytrip to Los Alamos/White Rock and stopped at beautiful White Rock Overlook. Met our host's cousins at Pig and Fig for lunch and learned about the area and job opportunities. Visited Bandelier National Monument with a hike through pueblos. Visited Los Alamos Science Museum and learned about the Secret City/Manhattan project.
Day 58– Visited Petroglyph National Monument with 3 miles in hikes. Lunch at a park and 10-mile bike ride on the Bosque Rio Grande Trail. $15 Foot massages at an oriental massage. Made blueberry-lemon scones for our hosts.
Day 59– Drove to White Rock where I did some writing and Rick toured the Los Alamos Neutron Science Lab. Stops on the way home at White Rock Overlook to hike and Tent Rock National Monument.
Day 60– The Day was spent with more laundry, hiking, and mountain biking in the area. We started to pack to head to Arizona on Saturday.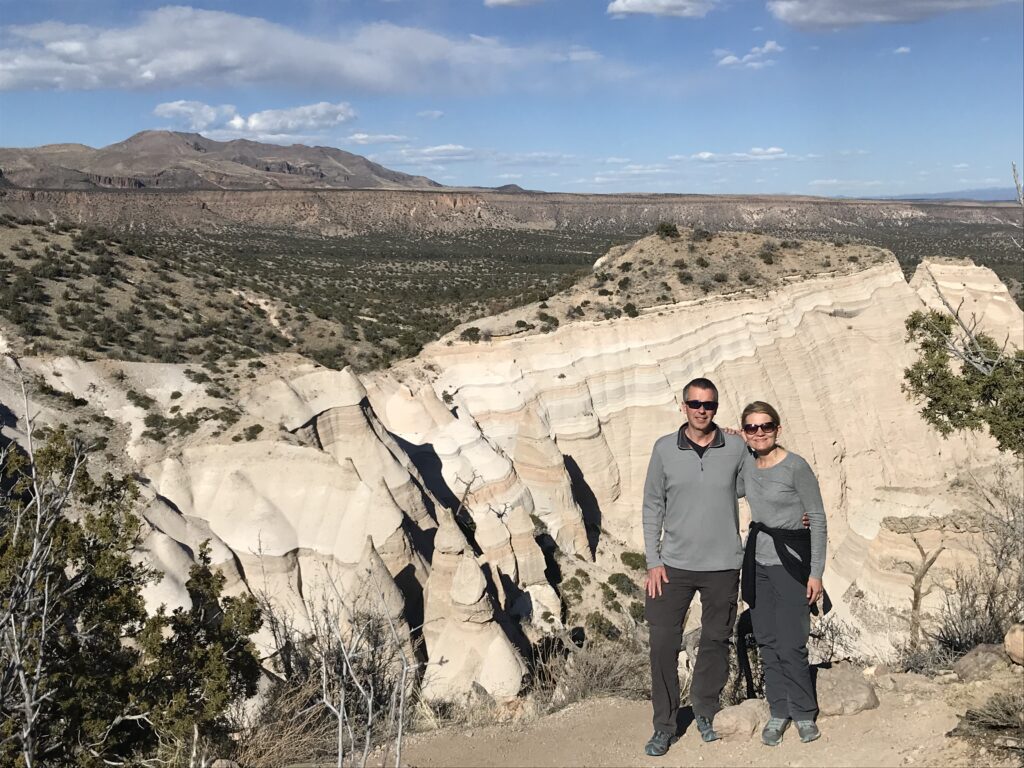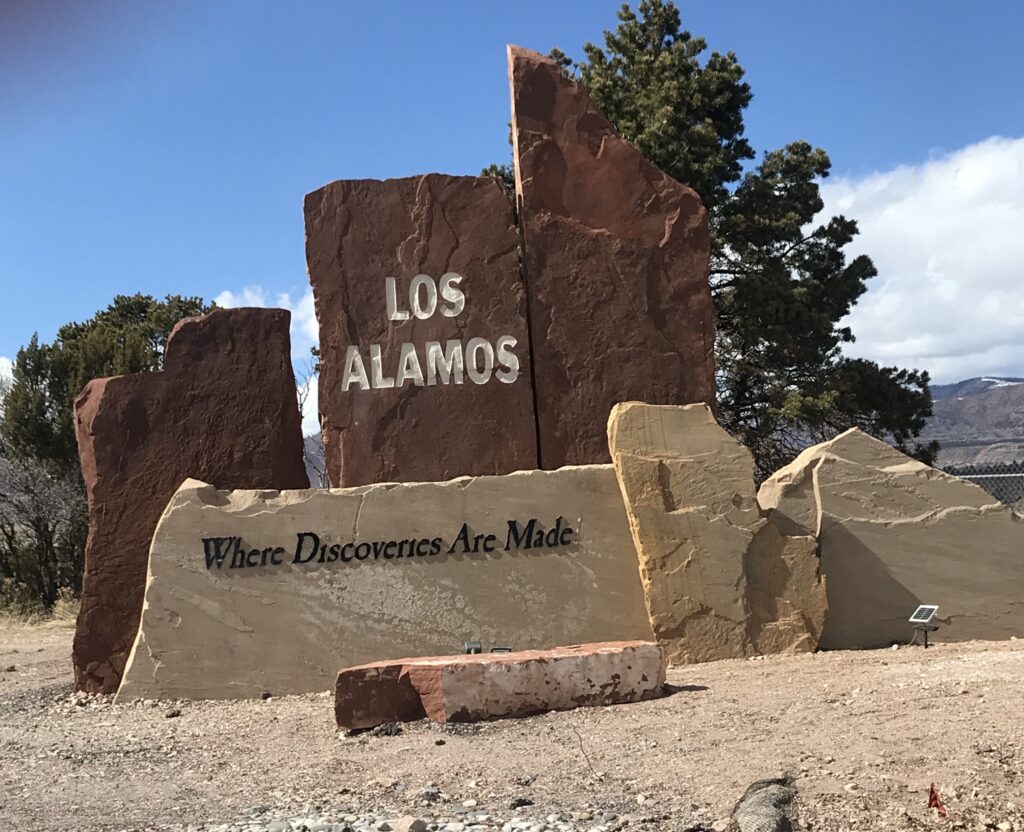 70 More Days
This puts us at almost the halfway point of our Traveling Sabbatical. The next 60 days will be spent in the states of Arizona, Utah, Idaho, and Oregon with the last 10 days of travel to include visits to friends and family in California. I will do another travel blog update when we reach day 100.