"These are a few of my favorite things," is the song I sing this time of year. I am giving you gift ideas for yourself, friends, or family. We all have holidays, birthdays, and special reasons we may want to give someone a gift. This is my 2023 My Favorite Things Gift list.
The older I get the more practical I get. We just like things we know we will use. This list is mostly consumable items or things you can use every day.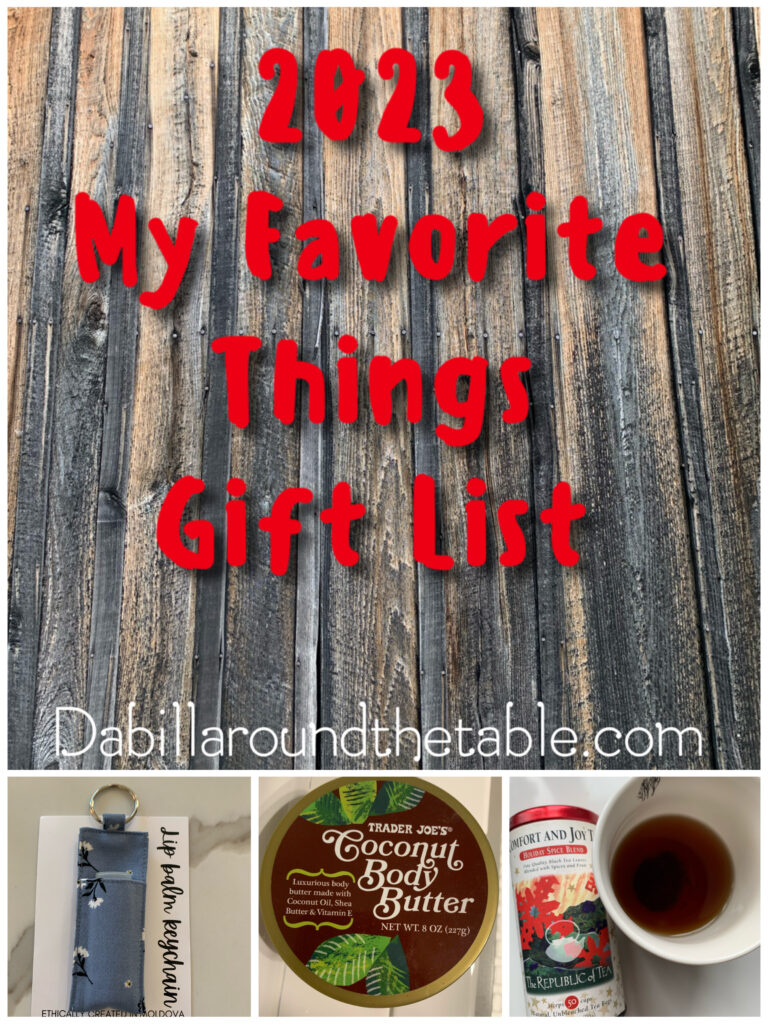 Home Crafted Purchases
Felted soaps- $17 each and are worth it! The felted soaps are perfect for shaving your legs. Yes, they can be used on the whole body. You can purchase it at Rogersneighborhoodfarm.com.  A friend of mine makes these from her alpaca/wool.  This is a code DABILL15 you can use to get 15% percent off your purchase until December 1st.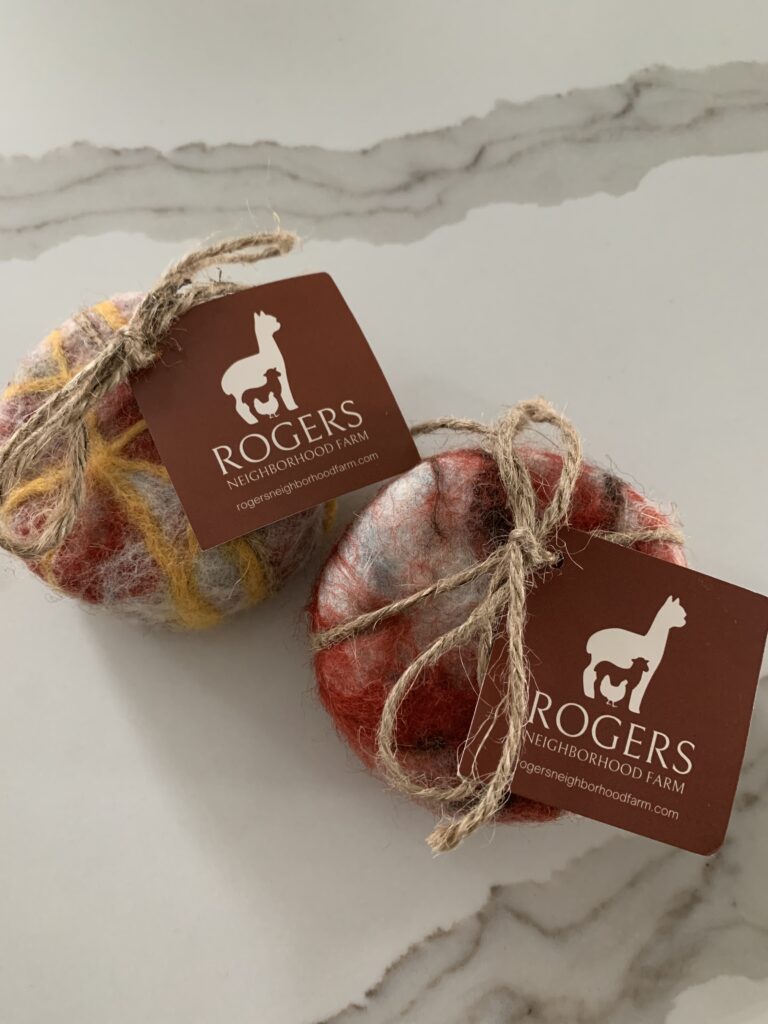 Felted Dryer Balls – $20 for 3. These are also made by Rogersneighborhoodfarm.com and are perfect to keep static out of the dryer. You can spray them with lavender essential oil mixed with water and your clothes will smell wonderful. They don't make a noise in the dryer. I love them.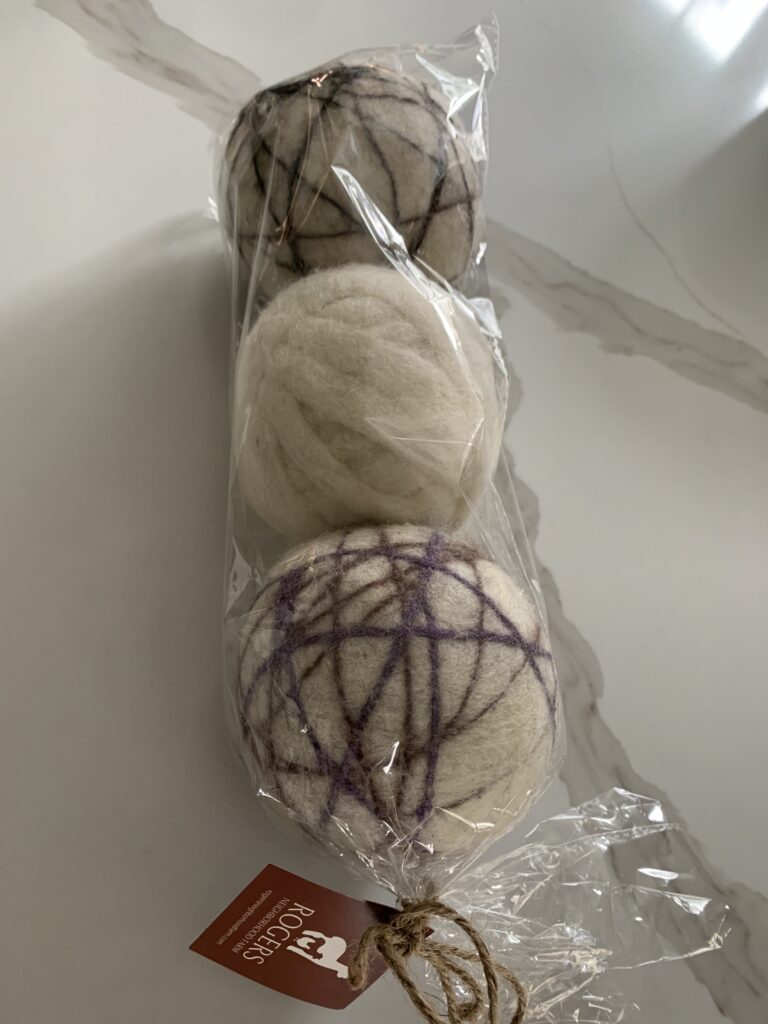 Check out craft fairs and online vendors or farmer's Markets for unique gifts.
Kitchen Gifts
Cutting knives- A Santoku knife can be found on Amazon. Most brands are successful. This knife will last you a lifetime if you keep sharpening as needed.  I gave my daughter one of these knives last year.
You only need 4 kinds of knives in your kitchen and this is one of them. This is my favorite chopping knife and the 7-inch one works for most everything.  The other kinds of knives I like are a good paring knife, a bread knife, and a small serrated knife- (I usually use my steak knife.)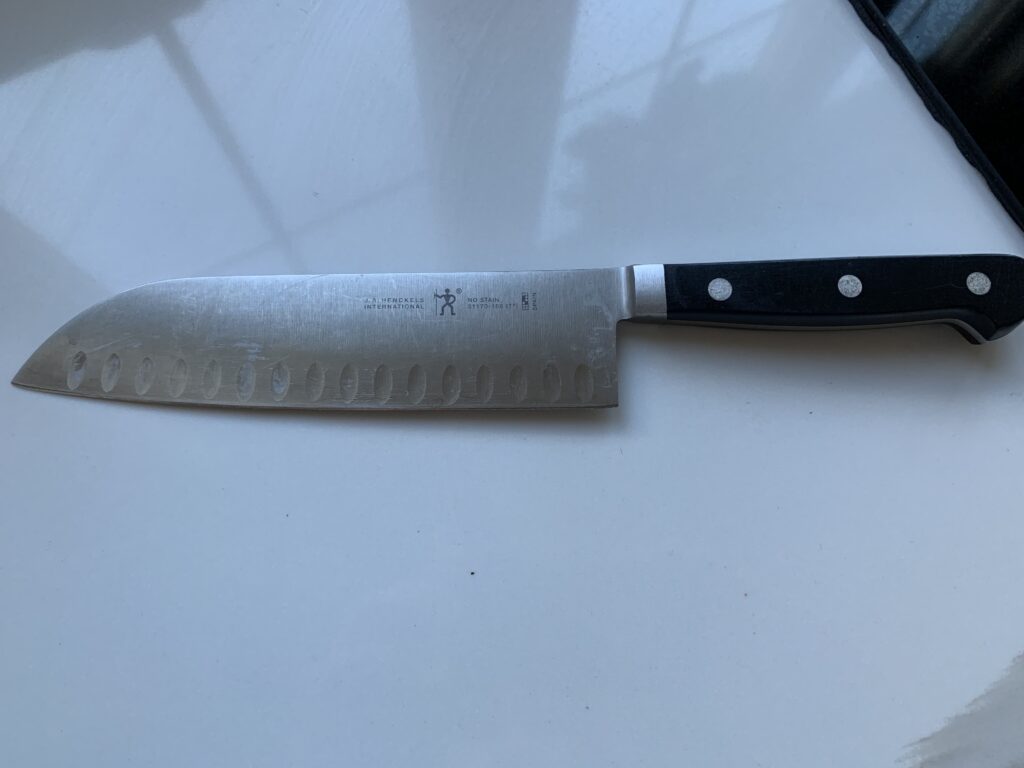 Colored pint jars and lids for water. I love to keep these pint jars filled with water in my refrigerator. When company comes over, I grab one out of the frig and add a lemon slice from my freezer, and it's easy. I haul these water jars around the house and then I won't spill my water. You can find the lids at Walmart.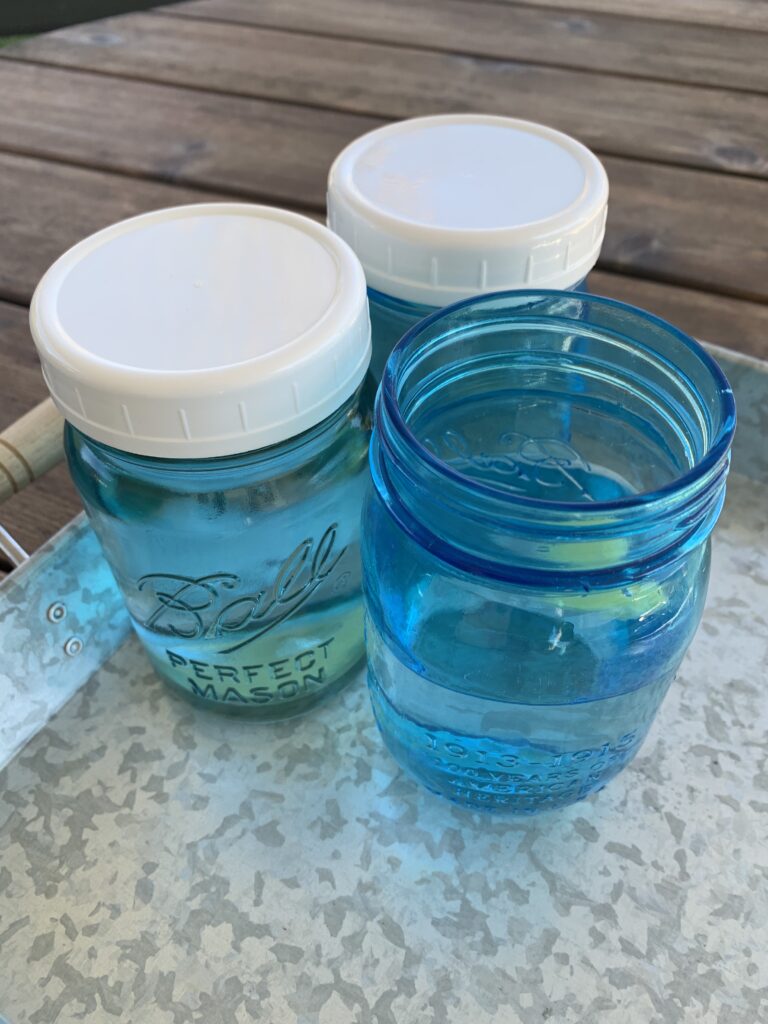 Cook Book- Magnolia Table Cookbook– This book is on my wish list- so I may as well include it in this list. I am always up for a new cookbook. Someone I know made cookies in this book and they were fabulous. I have purchased this book for a gift. There are now 3 cookbooks to choose from.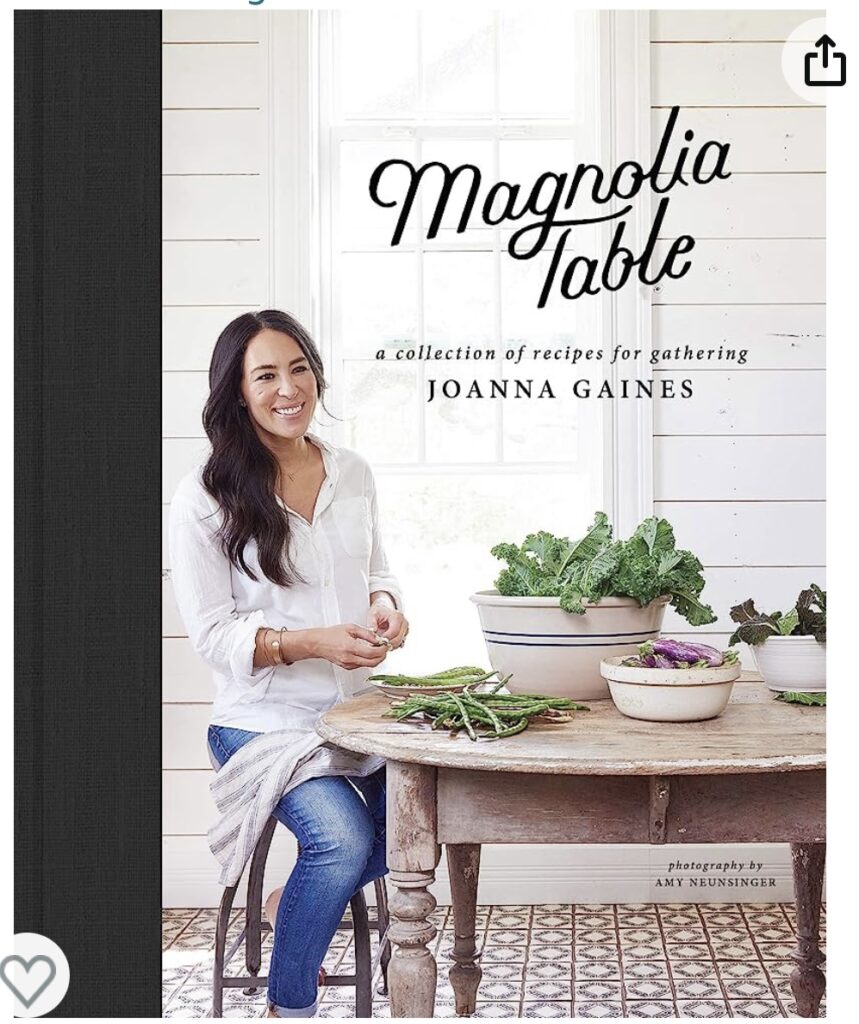 Food Gifts
Nuts- A Giant bag of Walnuts for less than $10 at Sam's Club is a great gift for the nut lover. Put together a food basket of nuts and seeds. These make great snacks in moderation. One handful a day.
See my nut blog for a nut and seed bar recipe you can make any time. You can be creative with all of their favorite nuts or have them try some new ones. Don't forget a few fun ones like chocolate-covered nuts or dill pickle-flavored nuts.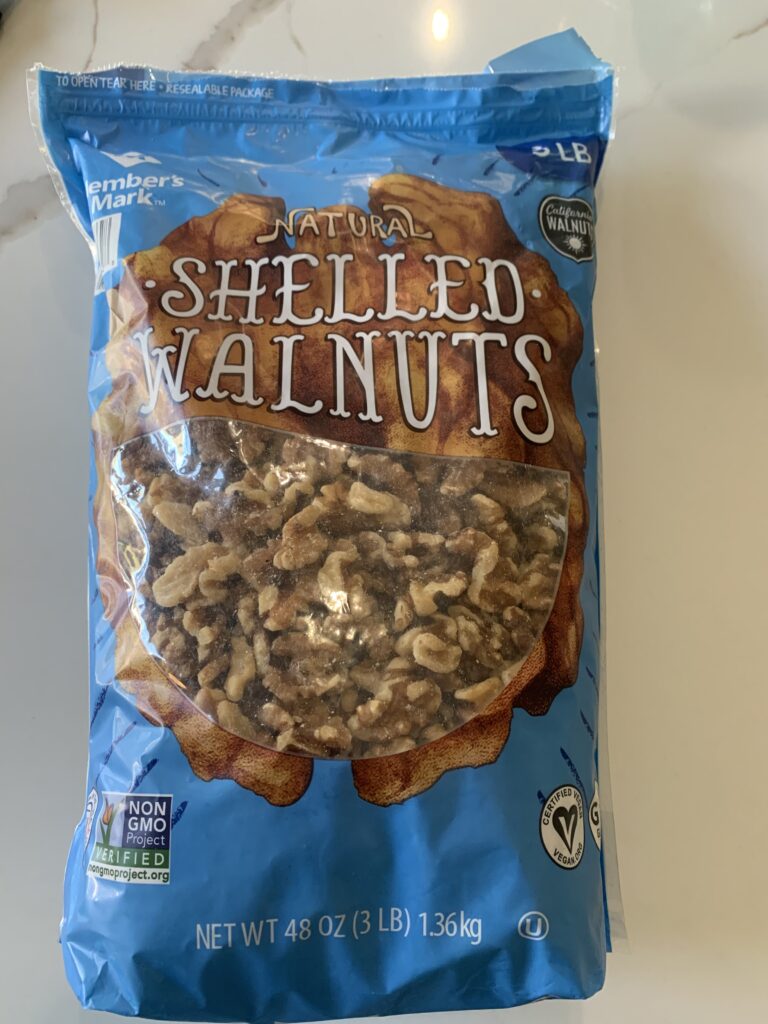 Homemade granola in a quart or pint jar is perfect. Make the granola yourself. Recipe link to the granola recipe. A gift tag can be made including ideas for use such as on top of yogurt or oatmeal, eat as a snack, or top your favorite fruit with it.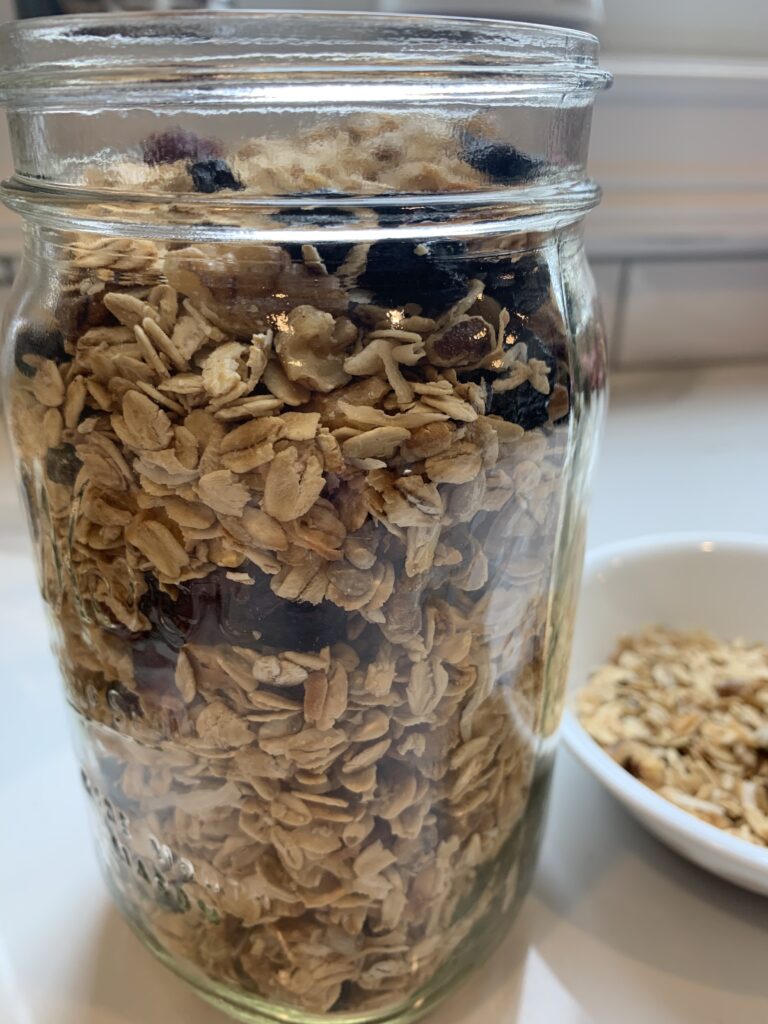 Homemade simple syrups for latte drinkers- Include coffee beans with it. Make your simple syrup gifts in jars and put them in a basket.
To make syrup mix 1 cup boiled water and 1 cup honey or sugar with 1 tbsp Cardamom spice, peppermint extract, coconut extract, or dried lavender.
Steep for 20 minutes to mix flavors.
Strain if using dried spices or herbs. The stronger flavor of the syrup the less you need to use in your coffee and the less sweet.
Place syrup in a jar in the refrigerator to last longer.
Comfort and Joy Tea is my absolute favorite of my favorite tea for the Christmas season. I buy a container of this tea every other year and it is delish. It is black tea with fruit and spices and is so good. You can find this at a tea store or on Amazon.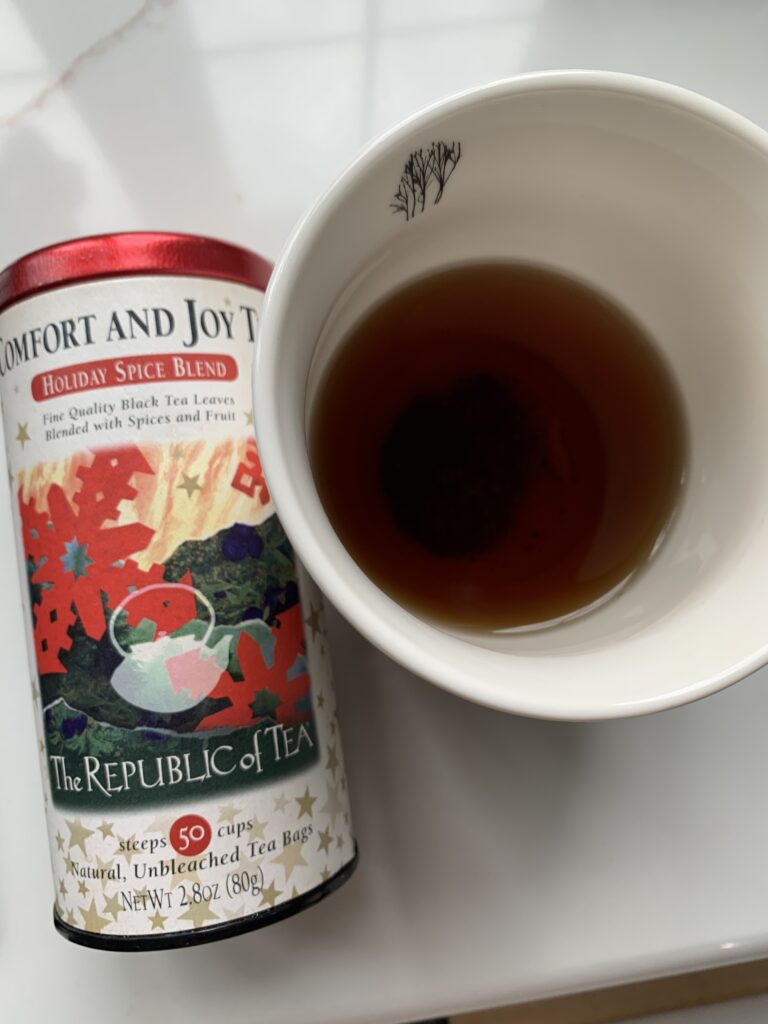 Fun Gifts
Glow in the Dark Gel Ball for Gel Blaster. 29.99 on Amazon is the current price by Andkok. My husband purchased this on a prime sale to scare the deer away from our garden. I have to say he quite enjoyed it. A Man's toy. The gel balls are filled with water and disintegrate so no cleanup. Add this to the 9-year-old and above gift list.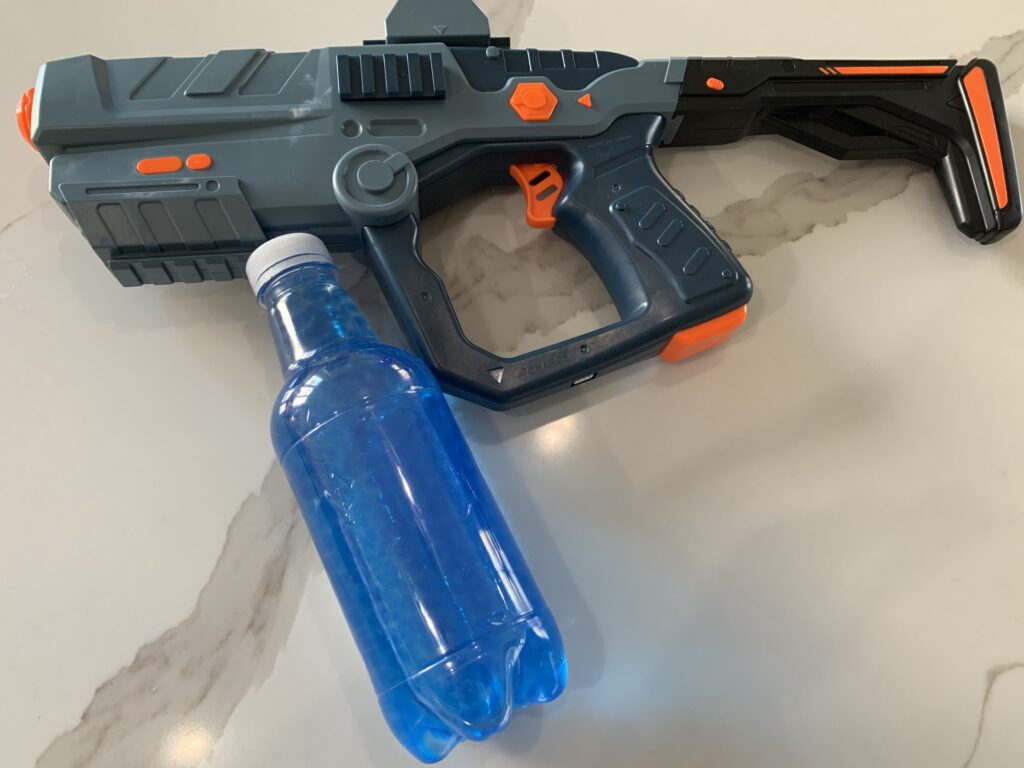 Personal Care Gifts
Body Butter from Trader Joe's is something my husband uses more than I do. I love rubbing this on my dry legs in the winter. This is a win-win small gift for anyone.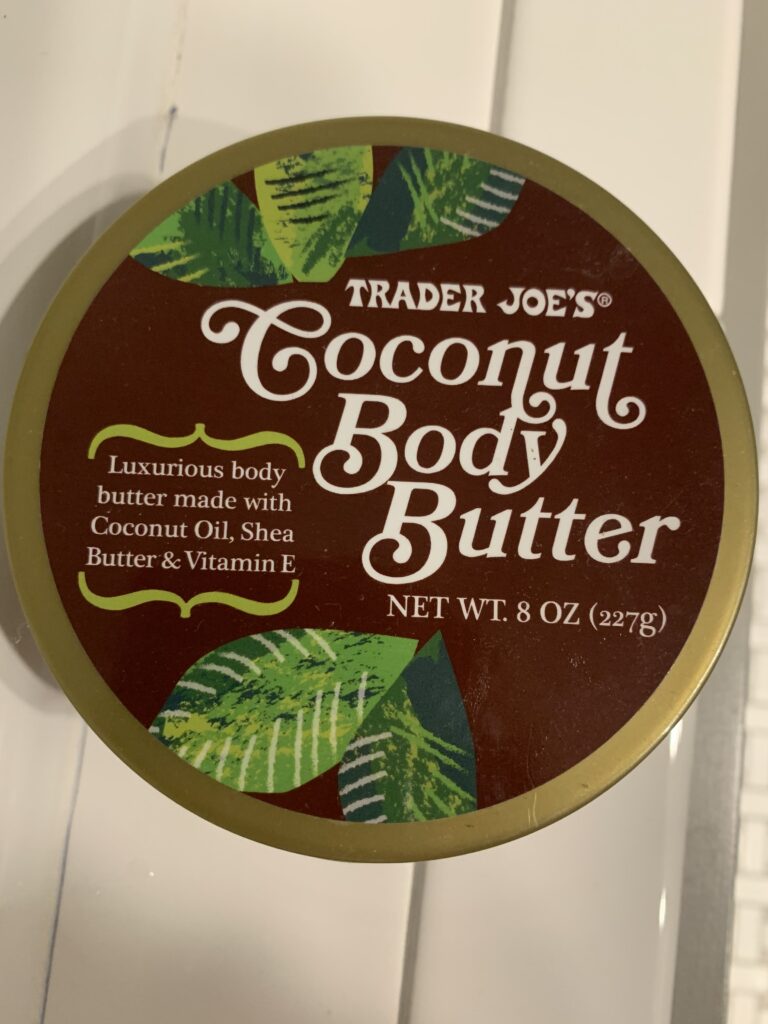 Lip Balm Key Chain Holder– This includes the lip balm for $4 and the key chain holder for $10 and is perfect for a teacher gift. These are made in Moldova and you can purchase them from this website. New Creation sells products made by women who have been rescued from or are vulnerable to trafficking.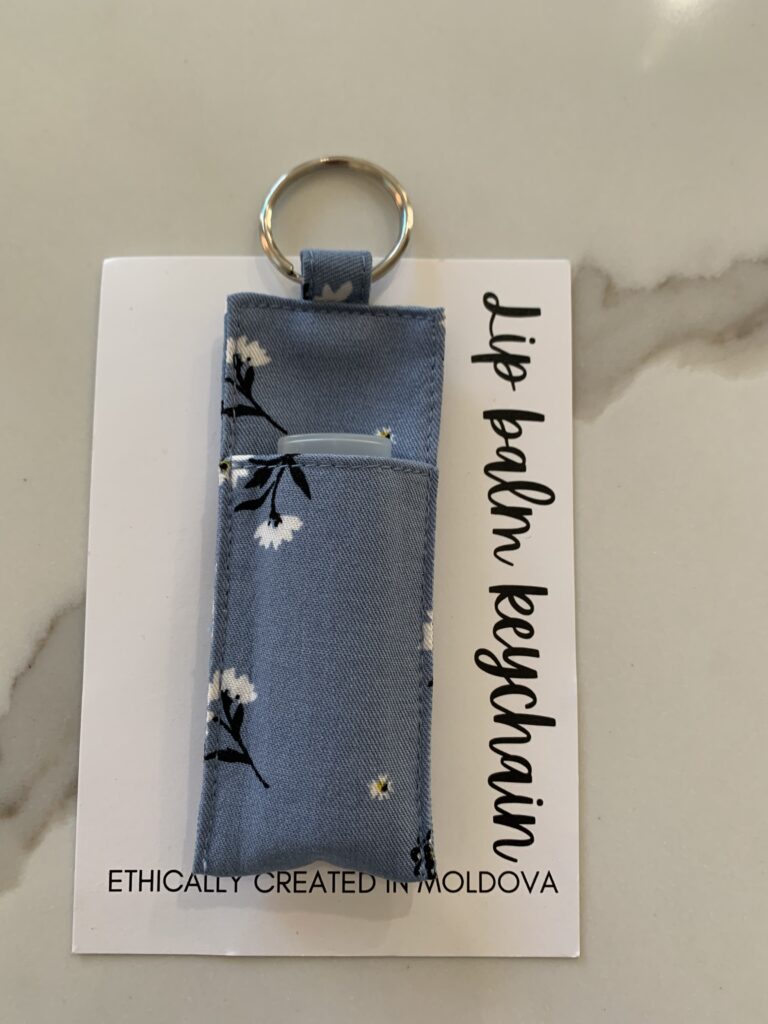 Lip Sleeping Mask– I had this one on a list when I first started these yearly lists and if I add it again then you know it is still my fave. The price has gone up over the years. A jar lasts way longer than a year and if I put it on my lips at night- I don't need chapstick during the day.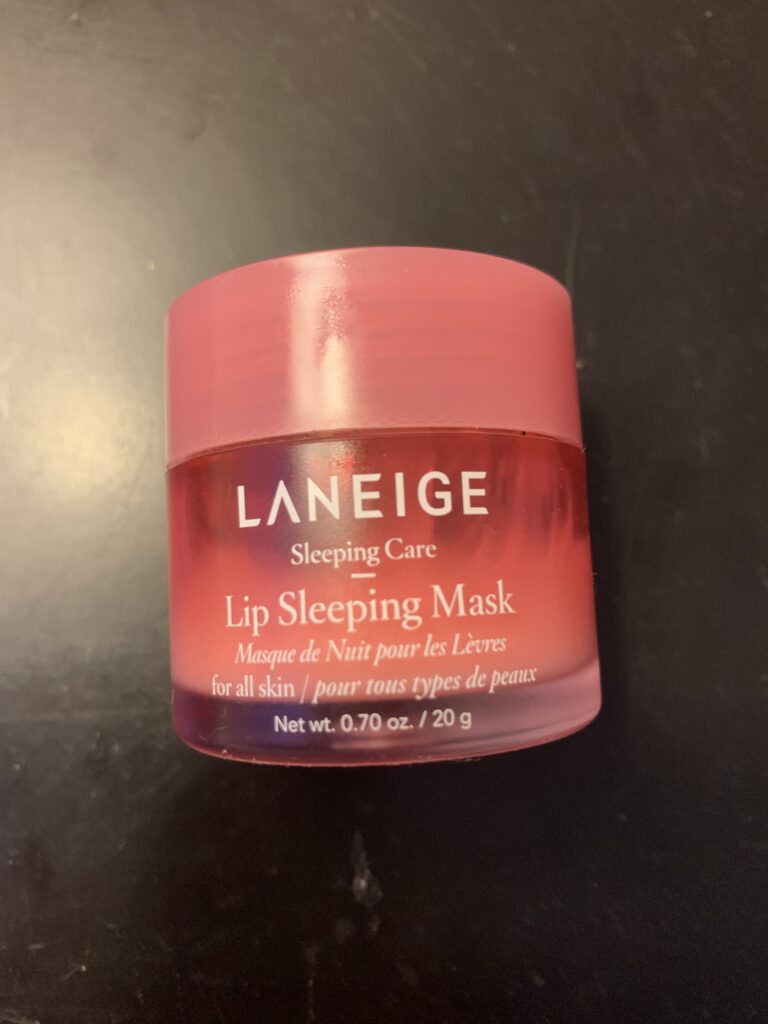 Book Gifts
I do recommend the Vanderbeekers by Karina Yan Glaser which is a series of 6 books for the middle grade. I have read half of them and find them entertaining. They are about a family in New York City and all the adventures they have together.
Here are two past blog posts on recommended books you may want to give to your family. Books are always a good gift to give at any time. We all need to be reading. Librarians Favorite Books 2022, Librarians Best Books 2021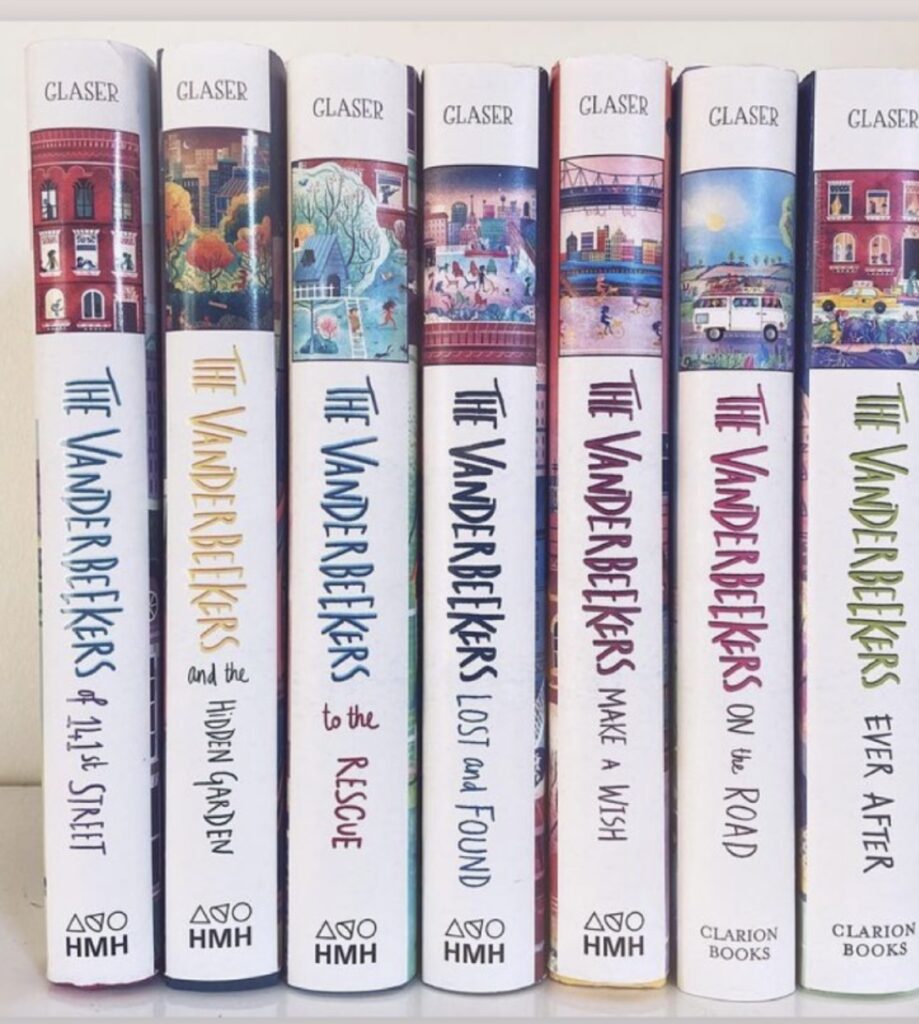 Enjoy your gift-giving this year as you find fun and practical things your family and friends will use and enjoy this holiday season, birthdays, or other special days in the year. Add these things to your gift list. Blessings to you all in 2023.