Nuts! Why is everyone nuts over them? Gather around my table today as we learn about nuts and their health benefits.  Learn how to make some tasty foods with nuts. Nut Recipes and Nutrition.
Did you know tree nuts are actually considered a seed, but just enclosed with a shell? These include Almonds, Walnuts, Brazil nuts, cashews, chestnuts, coconuts, hazelnuts, macadamia nuts, pecans, pine nuts, and pistachios.
These all can be eaten out of the shell without any cooking. Nuts, or I should call them seeds, can all be eaten raw or roasted. They can be made into a paste to make butter, oils, and beverages.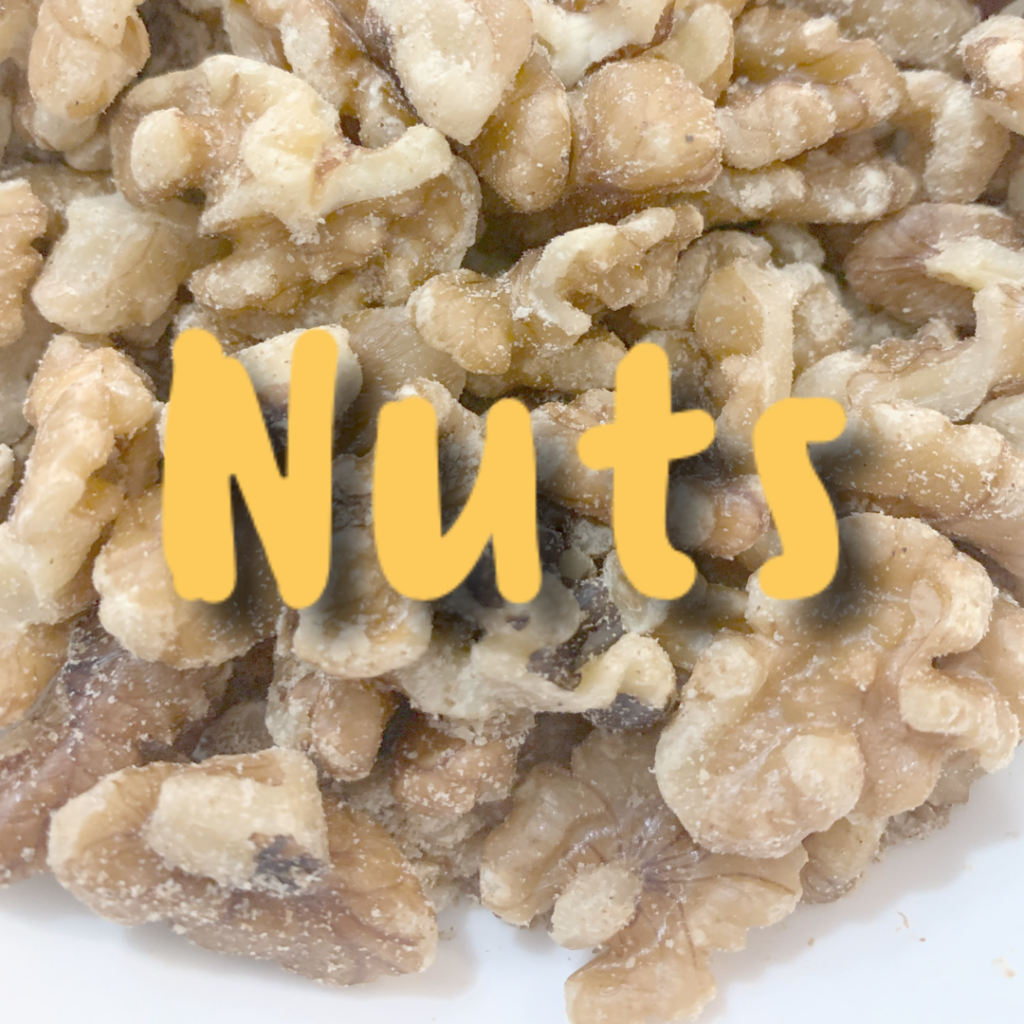 Facts About Nuts
Almonds– are the world's largest crop
Brazil nut- this nut will provide you with selenium
Macadamia nuts– have the highest fat content
Cashews – contain the most starch
Coconuts – are the biggest nut, and are used everywhere in the world for fat and a sweet treat
Walnuts– are high in omega-3 and are good for the brain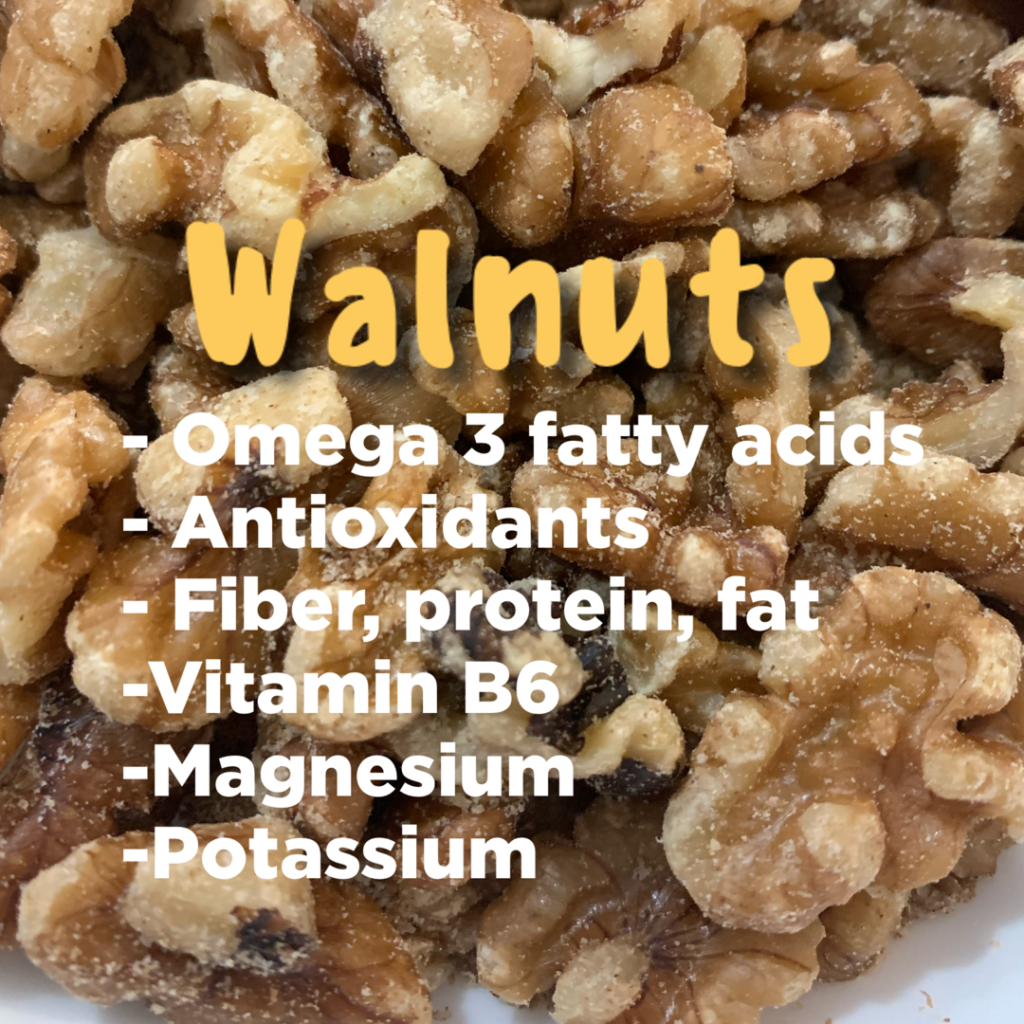 Nutrition in Nuts
Did you realize that eating a handful of nuts a day is good for you? It is all about Moderation- and the nutritional benefits nuts bring to your body. Keep in mind nuts are a high-fat food.
Nuts contain 50% fat.  They have fiber, vitamin E, and folic acid.
Protein makes up 15-30% of nuts.  
One handful will do wonders.   Nuts provide you with many vitamins and minerals and good fats and protein. 
Cashews, Walnuts, Peanuts, Hazelnuts, and Brazil nuts contain the most magnesium.
Every day I eat two Brazil nuts to get my days' worth of selenium and 100 mg of magnesium.
Selenium is good for your thyroid, immune system, and cells. Magnesium is needed for many processes in our bodies. 
Walnuts are rich in omega-3 fatty acids, antioxidants, and heart-healthy fiber and help reduce the risk of heart disease.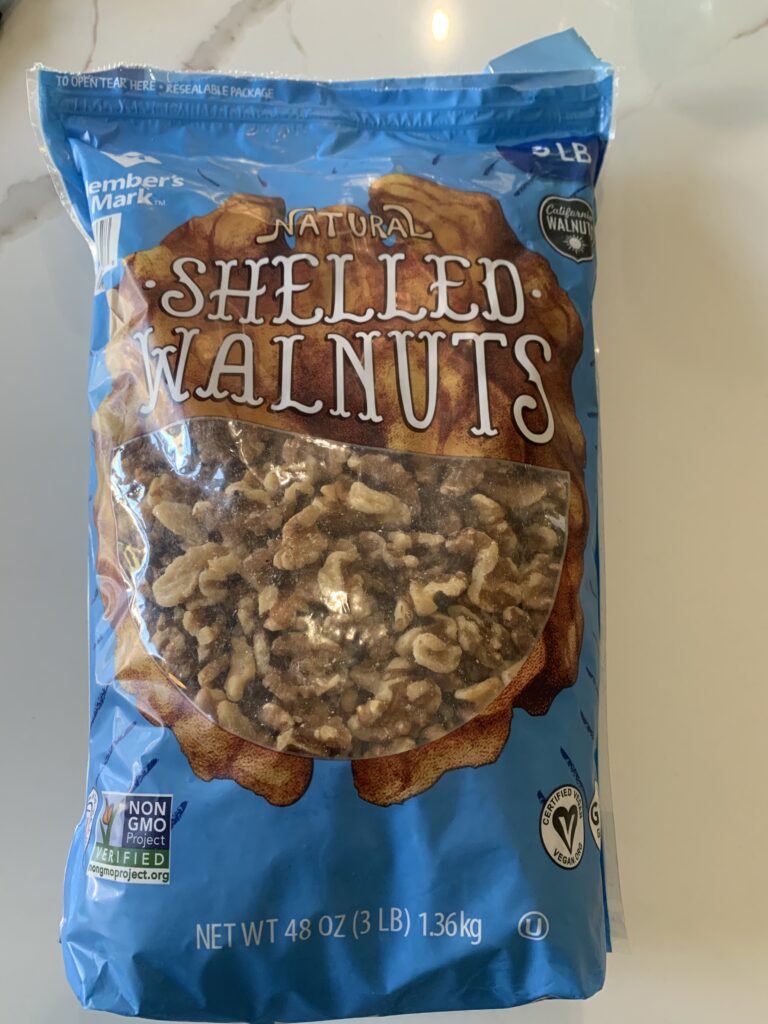 Serving of Nuts
Keep in mind one serving of nuts is one ounce or about a small handful.   Because there are so many types of nuts, I would have to list each nut individually to show their calories. This is your homework for your favorite nut. 
Here is an article on nuts you may find interesting related to chewing nuts and their calories.   Our body has to work at chewing nuts and breaking them down, so eating whole nuts is better than nut butter.   Going Nuts for Calories! | USDA
Storage of Nuts
Store nuts in a tightly covered container in a dry cool place for up to 3 months. You can even refrigerate for 6 months or freeze for up to 1 year. If a handful is a habit, you will have no problem using them up before they taste rancid.
Nut Allergies
There are so many benefits of tree nuts but many people are now allergic to nuts. This may be because of the indigestible carbs and antinutrients which can cause a variety of reactions. Peanuts, soybeans, and tree nut allergies are very common.
If you are allergic to seeds/nuts then you know which ones to stay away from. After a few allergy-type tests, I know which nuts give me a problem and I limit the amount or avoid eating some of them.
How to Eat Seeds/Nuts
Add nuts to your hot cereal
Eat a handful as a snack
Add nuts to your salads
Place nuts into your baked goods
Toast nuts and add on top of soup for some crunch
Stir into rice dishes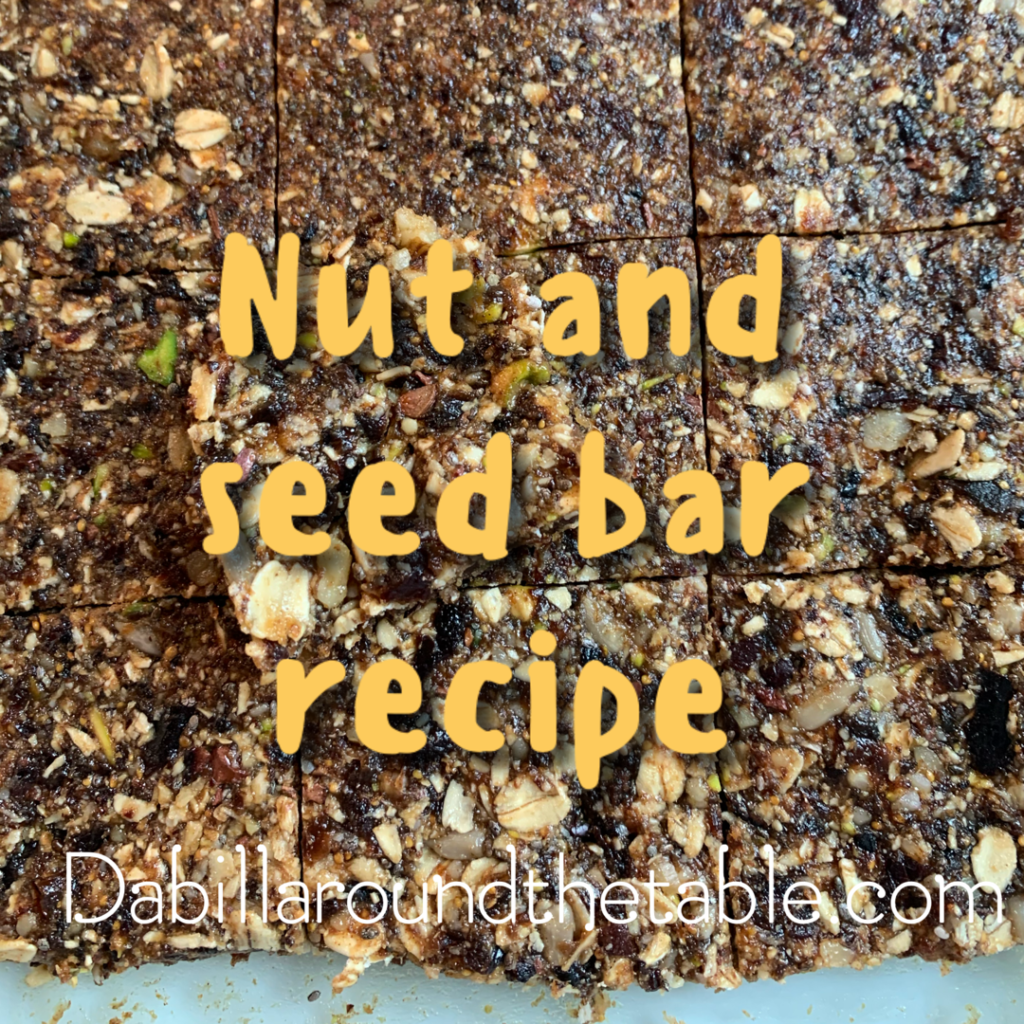 Nut Recipes
Recipe for Homemade Nut/Seed Bars
In a food processor or Ninja mix ½ cup of each- figs, prunes, and dates
Add 1 cup of rolled oats
¼ cup raw sunflower seeds or pumpkin seeds or use both 1/8 cup each
¼ cup Walnuts
1 Tbsp Chia seeds
1 tbsp Hemp seeds
2 tbsp cacao nibs
¼ cup maple syrup
1/3 cup nut or seed butter- (sunflower, peanut butter, almond)
Blend until firm and sticky and preference for the amount of chunks. Add more nut butter or maple syrup if it is too dry. Spread into a glass 9×7 pan and pat firmly down into the pan with your hands. Refrigerate and cut into snack bars within an hour and enjoy.
These will fill you up so you may even like them for a grab-and-go breakfast treat with your coffee.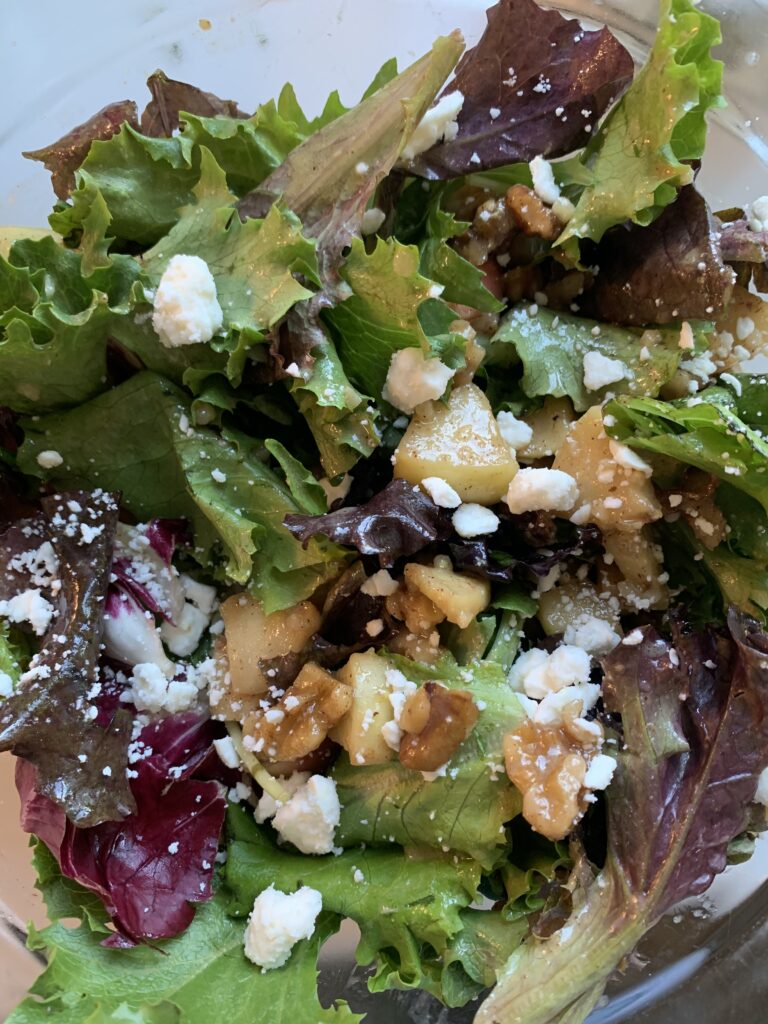 Walnut and Apple Salad Recipe
(Use whatever greens you desire for this salad.)
2 cups Kale cut into small pieces and un-ribbed
2 cup romaine lettuce  
½ cup walnuts slightly chopped
1 apple cut into bite-size pieces
1 tsp Cinnamon
1-2 Tbsp Maple syrup
1/4 cup feta cheese
Sauté the apple with the maple syrup with cinnamon and when slightly soft add the walnuts to the apple and maple syrup pan to obtain the flavor from the spice and maple syrup. 
Salad Dressing
¼ cup Extra Virgin olive oil
¼ cup Apple cider vinegar
1 tsp minced garlic
2 tsp Dijon mustard
Salt and pepper to taste
1 tbsp Maple syrup
Mix dressing.   Toss salad with the apple and walnut mixture, top with dressing, and then top with feta cheese. This is so good you will think you had dessert instead of a salad.
Other Recipes that Contain Nuts.
Homemade Granola Recipes. Christmas Salad with Pecans. I hope you enjoyed the Nut Recipes.